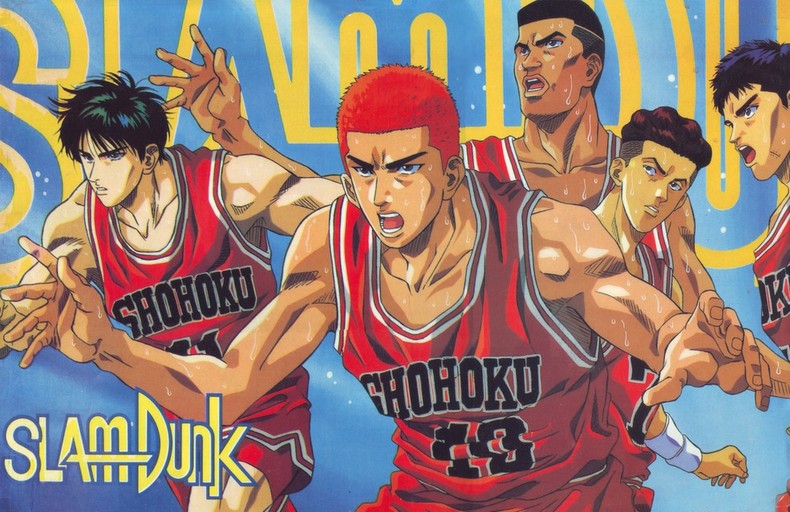 Slam Dunk is considered as one of the classics of both manga and anime. It's one of the first anime that centered on a sport. The comedy, drama, action and deep story line went on to attract both basketball and anime fans from around the world. Slam Dunk is known to be an inspiration for a lot of modern day sports-based anime and we wouldn't have as much variety as we had now if it wasn't for this series' great run.


---
Shohoku High School
---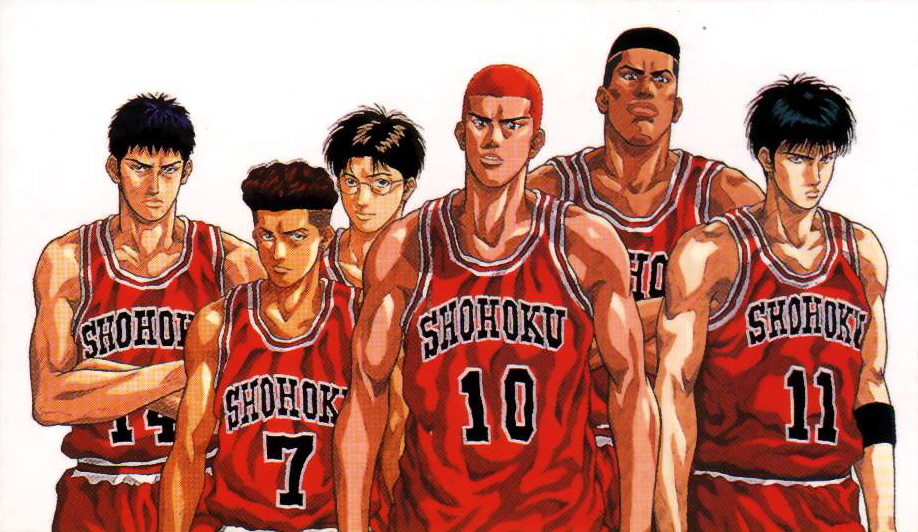 The story centers around Hanamichi Sakuragi, who doesn't know anything about basketball. He is introduced to the school basketball team after Haruko Akagi noticed his potential. The Shohoku basketball team during this time was at an all-time low, and was mostly considered a one-man team held down by Captain Takenori Akagi. This would become the start of a turnaround for Shohoku with Sakuragi's arrival lining up with the return of point guard Ryota Miyagi and former Junior High MVP Hisashi Mitsui. A freshman, Kaede Rukawa, who was considered a "super rookie", also joined the team.
The team, despite their differences and struggles eventually developed chemistry which sent them on a dream run that garnered the attention of many teams and basketball fans.


---
Real Life Basis
---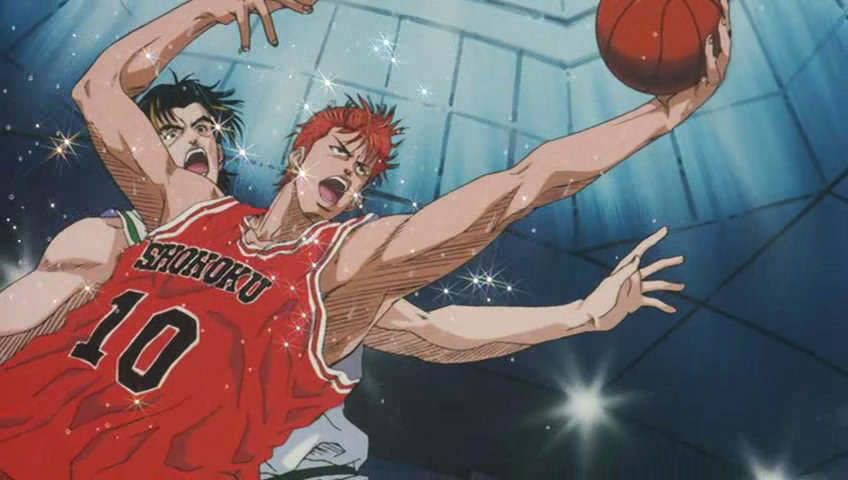 Believe it or not Shohoku High School in Kanagawa Prefecture is actually a real school. Kanagawa City is at the center of Japan's main island. You can even view the website online and its considered quite a prestigious school. The anime takes inspiration from real life as most of the locations are found in the city. A lot of places where Rukawa and Sakuragi were in the anime were actually real roads and places.
Probably the most interesting detail from the series comes from the protagonist Hanamichi Sakuragi. The character was inspired by an actual person of the same name who was considered "The Hope for Japan Basketball". The anime character's look resembles his real-life inspiration and they even share a similar backstory of having no basketball experience (albeit the anime went with a few alterations here and there). The sad truth was that before the real life Sakuragi could ever get the chance to live the dream he was run over by a car on his way to visit his father in the hospital.


---
The Dream Comes to a Close
---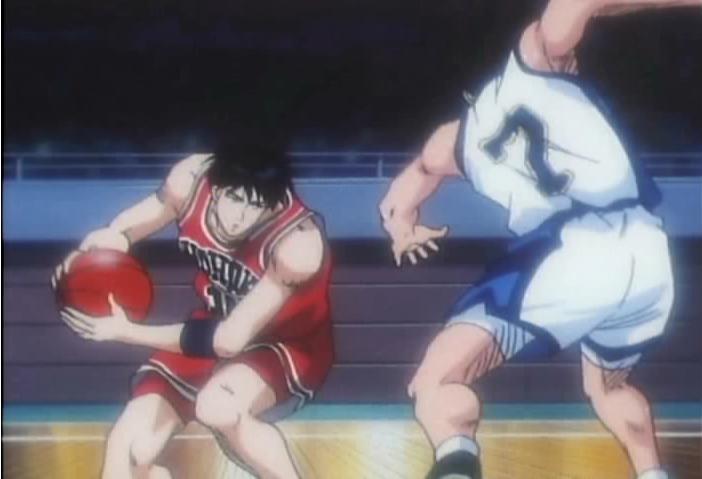 With the realism instilled in Slam Dunk, you really start to feel the struggles of the team throughout each episode. Each problem they had to face is a thing that real basketball teams face even now. Despite having a great starting five, Shohoku had problems with their bench and the weight was really put on the starters. Nevertheless, they did prove themselves as one of the best even if they didn't make through the entire road. Life went on for most team members especially those who had things like college to think about.
---
Slam Dunk is truly made out of a passion and love for both basketball and anime. If you are looking for a great sports-based anime to watch then Slam Dunk is definitely one recommended by many around the world.