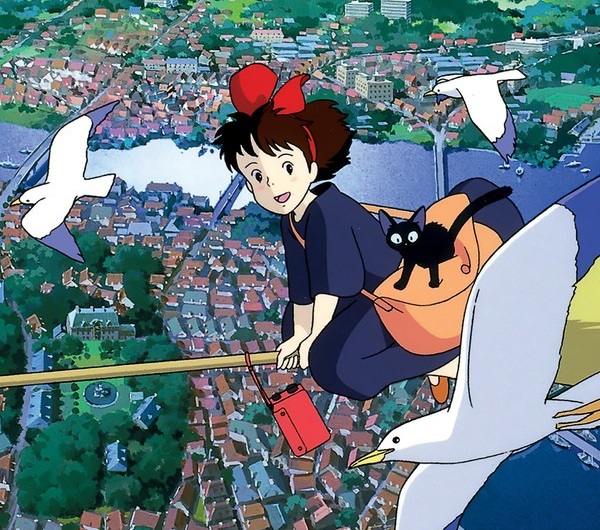 Majo no Takkyuubin (Kiki's Delivery Service) is a 1989 film produced, directed, and written by Hayao Miyazaki. As a side note, this film was first released with the Walt Disney Company as a distribution partner.


---
Background Story
---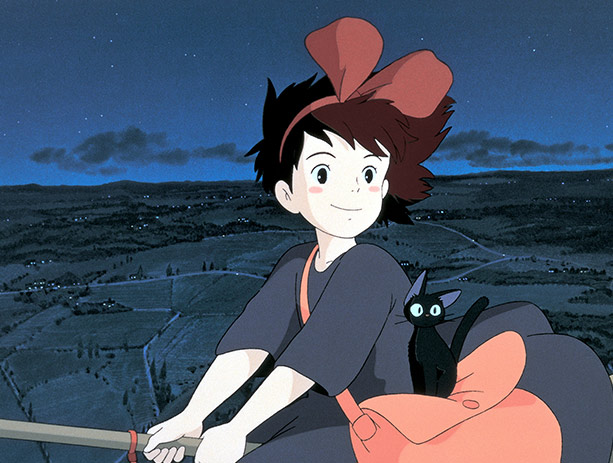 Kiki's Delivery Service follows a young witch and her black cat as she leaves home to find independence. Once settled in a new city, Kiki begins a delivery service using her witch's ability to fly on a broomstick. It's with her new job that she will face and overcome obstacles in order to move forward as a witch in training.


---
The Original Sountrack
---
Kiki's Delivery Service: On a Clear Day
Kiki's Delivery Service starts off with the mellow tones of the opening song On a Clear Day. The original soundtrack contains songs produced by the artist Joe Hisaishi.
A Town with an Ocean View
Kiki's Delivery Service: A Town with an Ocean View
Kiki has finally found a town to explore, and the song A Town with an Ocean View captures the exhilaration felt when a small town girl goes to the big city. With a light and frolicking melody, the music takes us into the heart of the new town.
Departure
Kiki's Delivery Service: Departure
The arrangement of Departure is filled with the undertones of sorrow, but also possesses a happy intonation, as if there is an equal divide between the two melodies. It's as though the song captures Kiki's parents feelings when she leaves home for training.
Osono's Request
Kiki's Delivery Service: Osono's Request
We've come to the point in Kiki's Delivery Service where life is starting to look up and everything is falling into place. Kiki has begun her delivery service and as her reputation gains credibility, her friend Osono requests that Kiki help her out every now and then. The song Osono's Request is representative of Kiki's good fortunes throughout her journey.
Heartbroken Kiki
Kiki's Delivery Service: Heartbroken Kiki
Kiki encounters obstacles throughout the course of her training, so it should come as no surprise that when the ultimate obstacle comes around that Kiki feels defeated. It's with a heavy heart that Heartbroken Kiki expresses the discouragement she feels as one after another, the obstacles build up. The song illustrates this frustration through the long strokes of the string instruments, while at the same time encouraging the audience to cheer on the young witch!
If I've been Enveloped in Tenderness
Kiki's Delivery Service: Soaring
Kiki's Delivery Service ends on a good note as Kiki learns what's really important to her and her training. In Soaring the upbeat tones of the melody help convey the happiness Kiki feels at succeeding in her new life.