---
One Punch Man OST - available in stores now!
---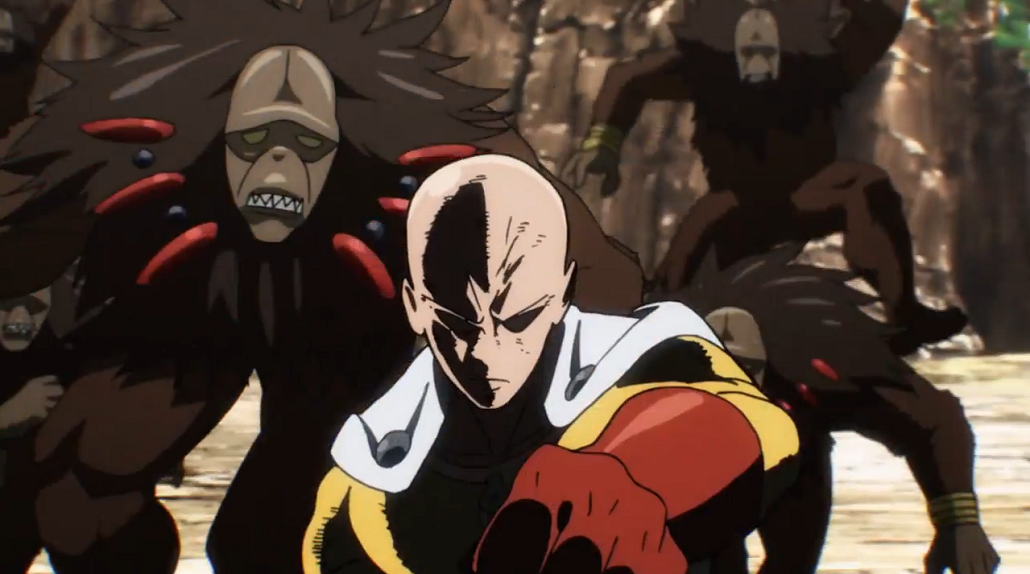 Originally released as a web comic, One Punch Man has evolved into a super popular franchise. There's the manga series published in the famous Weekly Shonen Jump, an anime adaptation and various merchandise that you can get your hands on via the official One Punch Man Website. To add to that success, the much-awaited One Punch Man OST finally came out in January of this year. The One Punch Man soundtrack is produced by the label Lantis and will feature a renowned music composer, Makoto Miyazaki, who's also known for his works in Triage X, Dragon Crisis!, and Dibetagurashi: Ahiru no Seikatsu (TV). Check out this site for more info on how to get your hands on your very own One Punch Man OST (US$ 26.76 before shipping charges). Let's explore the different songs included in this epic soundtrack.
---
One Punch Man Opening
THE HERO!! Okareru Kobushi Ni Hi Wo Tsukero (THE HERO!! Light Your Furious Fist on Fire)
---
THE HERO!! Light Your Furious Fist on Fire is the current opening song of One Punch Man. Performed by the prominent musical group JAM project, this upbeat rock song may go down in anime history as one of the most memorable. With its powerful and upbeat melody, the opening pumps viewers up so much that they can't help but want to put on their trainers and do a hundred (or a thousand) push ups!
One Punch Man OST Opening THE HERO!! Light Your Furious Fist on Fire by JAM project
The song is well-arranged too. The intro successfully builds up the energetic mood that when the vocals started screaming, it feels perfectly right. The verse is also really nice. The shift in tempo serves as a good interval before the pre-chorus. The lyrics for the chorus itself are superb, perfect for a characterization of Saitama, a super strong dude that became a super hero just for fun. The song ends with a solid breakdown followed by the main riff from the intro.
Lyrics of the chorus:
As a HERO, I don't want to hear praise or cheering
Since I'm a HERO, I'll fight against evil behind the scenes (Nobody knows who he is)
The looming enemies block out the heavens, but I'll never turn my back on them
If I'm a HERO, then in my steely determination, I'll rain down iron fists
Songs full of emotion are often overly exaggerated. But considering the intense fights in One Punch Man, it can't hurt to have some powerful expressions included. Plus, JAM Project is really good at singing powerful numbers!
Overall, the opening song of the One Punch Man OST portrays the atmosphere of the anime perfectly and serves as a great introduction to each episode.


---
One Punch Man Ending
Hoshi yori Saki ni Mitsukete Ageru (I'll Find You Before the Stars Do)
---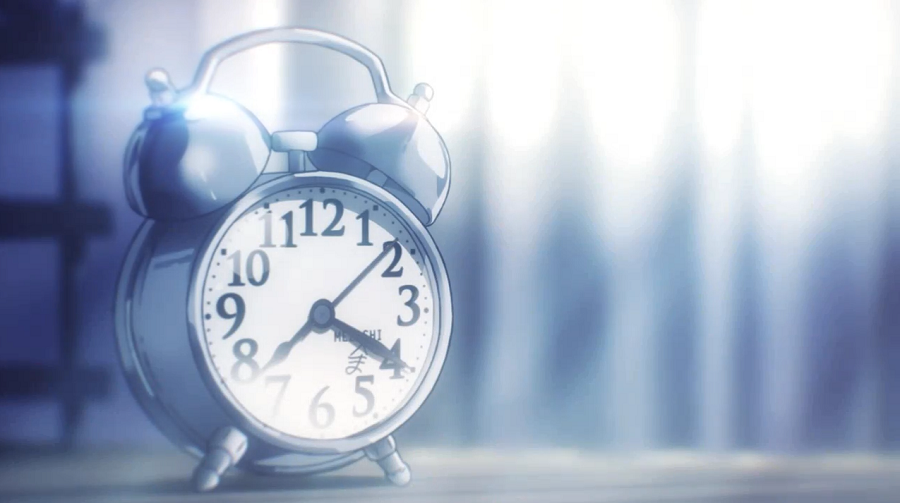 The iconic alarm clock (picture above) is from the ending and is hated by many fans, mainly because it means the end of that week's episode, leaving viewers with their jaws wide open and waiting for more. In contrast to the opening song, I'll Find You Before the Stars Do is an incredibly soothing piece. The song is sung by the female Japanese singer Hiroko Moriguchi, known for her works in Circuit Angel: Ketsui no Starting Grid, Katsugeki Shoujo Tanteidan, Mobile Suit Gundam F91, and Mobile Suit Zeta Gundam. Some fans say the One Punch Man ending song does not fit the anime's theme. But then others say that Hiroko's mesmerizing voice provides a minute of rest from the epic battles in every episode.
One Punch Man OST ending I'll Find You Before the Stars Do by Hiroko Moriguchi
Want to have some laughs? Imagine Genos singing this song to Saitama. He'd be the best waifu ever!
---
Full Collection of One Punch Man OST Tracks
---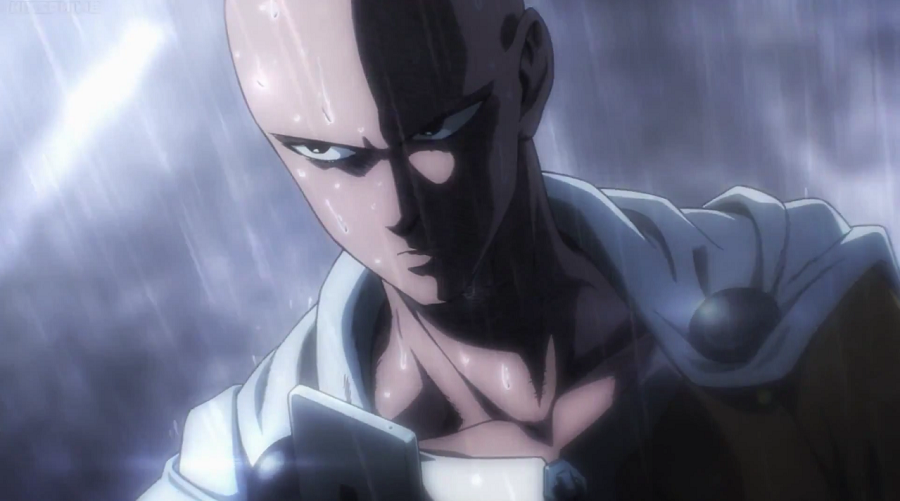 Here's a list of the bundle of amazing tracks in the One Punch Man OST:
1) THE HERO!! Okareru Kobushi Ni Hi Wo Tsukero (THE HERO!! Light Your Furious Fist on Fire) - Opening
2) Main Theme
3) Strongest Man
4) Guitar Bridge No.1
5) The Cyborg Fights - Genos Theme Song
6) Chi
7) Monster
8) Battle!!
9) Guitar Bridge No.2
10) Theme of ONE PUNCH MAN ~One Day~
11) Sonic
12) Osore
13) Crisis
14) Smash an Enemy
15) Guitar Bridge No.3
16) Hero Society
17) Raise a fist
18) Sorrow
19) Inferiority
20) Guitar Bridge No.4
21) Peaceful Days
22) Theme of ONE PUNCH MAN ~Sadness~
23) Guitar Bridge No.5
24) Violent Acts
25) Mysterious
26) Guitar Bridge No.6
27) Tense
28) The Cyborg Walks
29) Guitar Bridge No.7
30) Justice Rider
31) CGHG
32) Guitar Bridge No.8
33) Wet My Scales
34) Spaceship
35) Dark Energy
36) The Ruler - Boros Theme Song
37) Guitar Bridge No.9
38) Hurry Call
39) [S]
40) Theme of ONE PUNCH MAN ~Ballad Version~
41) Guitar Bridge No.10
42) Yuuhi Ni Mukatte
43) Comical Dance
44) Saitama's BLUES
45) Hoshi yori Saki ni Mitsukete Ageru (I'll Find You Before the Stars Do) - Ending
46) Kanashimi Tachi Wo Dakishimete - Special Ending
All tunes in the One Punch Man OST are instrumental songs, except Shoot the Monster which is also sung by JAM Project. Makoto Miyazaki did a really great job composing these tracks. Rock songs for a battle anime like One Punch Man? Talk about a recipe for greatness! Most of them can be used to inspire and drive motivation, also making the One Punch Man OST a great workout playlist option.