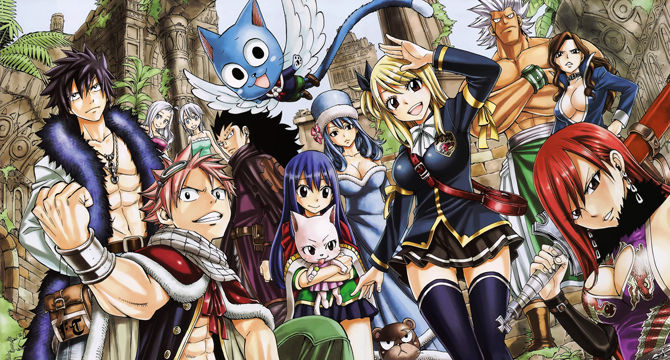 Hello fellow guildmates and magic lovers! We know that reading through that Sorcerer Magazine can be a lonely affair, and that's why we have chosen these 5 figures to keep you company during this endeavor!


---
---
What list regarding Fairy Tail can be complete without our favorite dragon slayer Natsu? Our list begins with this vehicle-hating protagonist who gets motion sickness every time he gets in any vehicle. This first figure comes from Good Smile Company, and was released in September 2014. The so-called Salamander is a completely pre-painted PVC figure, and he is 22 cm (approx. 8 inches) tall. With this figure you get a flame effect that can be attached to his fist and both his jacket and flame can be removed! This figure comes from the sculptor Urota-kun, and will cost you around 29,000 yen (around 235 US dollars).


---
---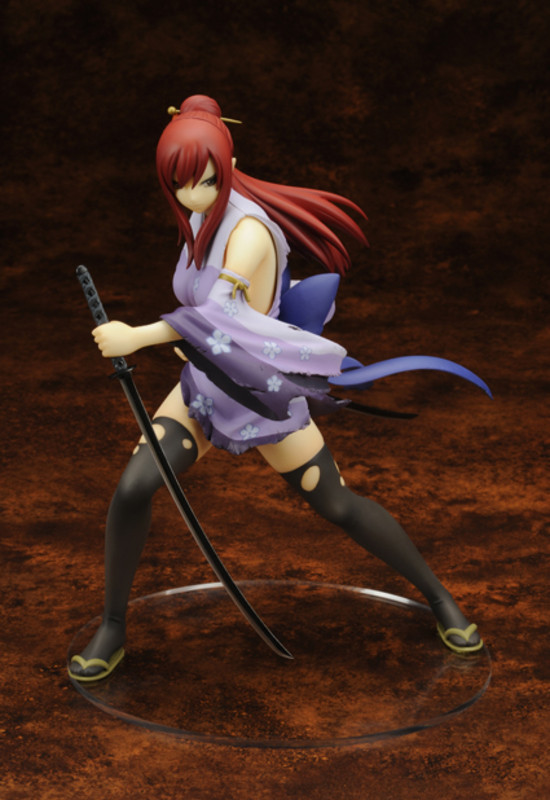 Our second figure is of Titania herself: Erza Scarlet. Since her escape from Tower of Heaven, this Equip Magic wielder has acquired a range of different armors, and this figure shows her donning the outfit she used in her fight with Kagura. This figure was released in February 2015 by X Plus, and was sculpted by Togita Keijirou. Erza stands around 20 cm (around 7 inches) tall. This figure is a completely pre-painted articulated PVC figure that comes with a stand. To level up your collection with this figure you will need about 40,000 yen (approx. 325 US dollars).


---
---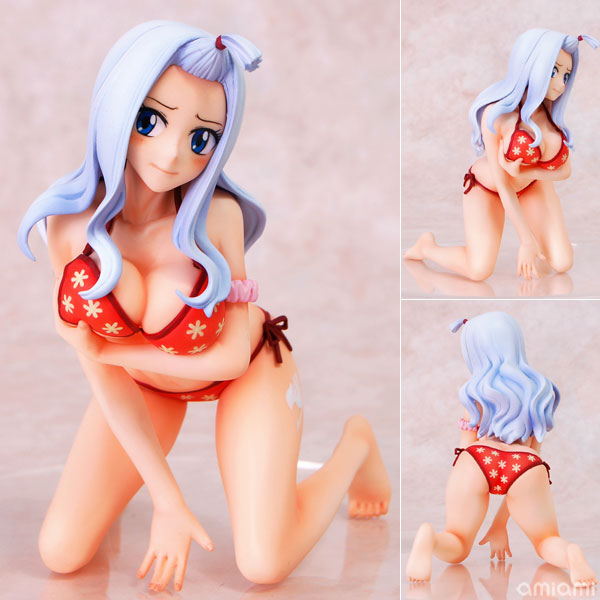 Third item on our list is the figure of the lovely Mirajane Strauss. This Mirajane figure was released in June 2014 by X Plus. This figure that looks like it could grace the cover of the Sorcerer Magazine was sculpted by M.I.C. and is a completely pre-painted figure made from a mix of ABS and PVC. This figure is about 14 cm (approx. 5 inches) tall. If you want to spice up your collection with this figure, you will have to pay about 45,000 yen (364 US dollars).


---
---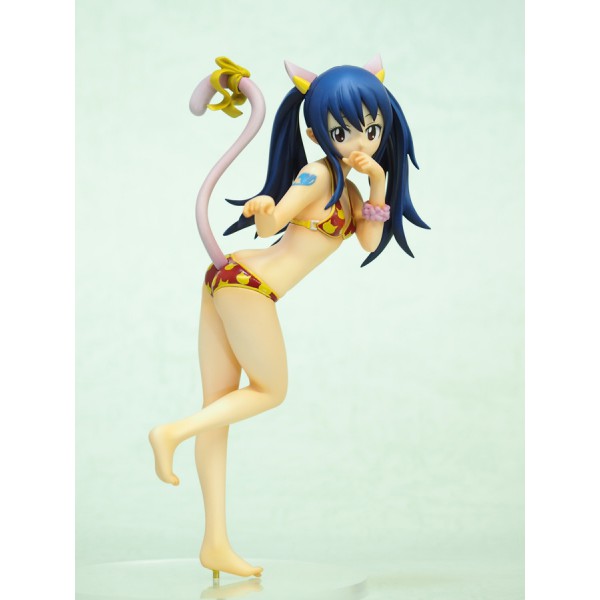 Our next item is a figure of the smallest Fairy Tail dragon slayer mage, Wendy Marvell. This figure also comes from the productive company X Plus. She is 16 cm (approx. 6 inches) tall. Wendy is a completely pre-painted figure made from mix of ABS and PVC, and like Mirajane, she was also sculpted by M.I.C.. This lovely figure of Wendy in a swimsuit and with a cat tail and cat ears was released in March 2008, and she does require some partial assembly. To get it in your collection, you will need to pay around 50,000 yen (around 405 US dollars.)


---
---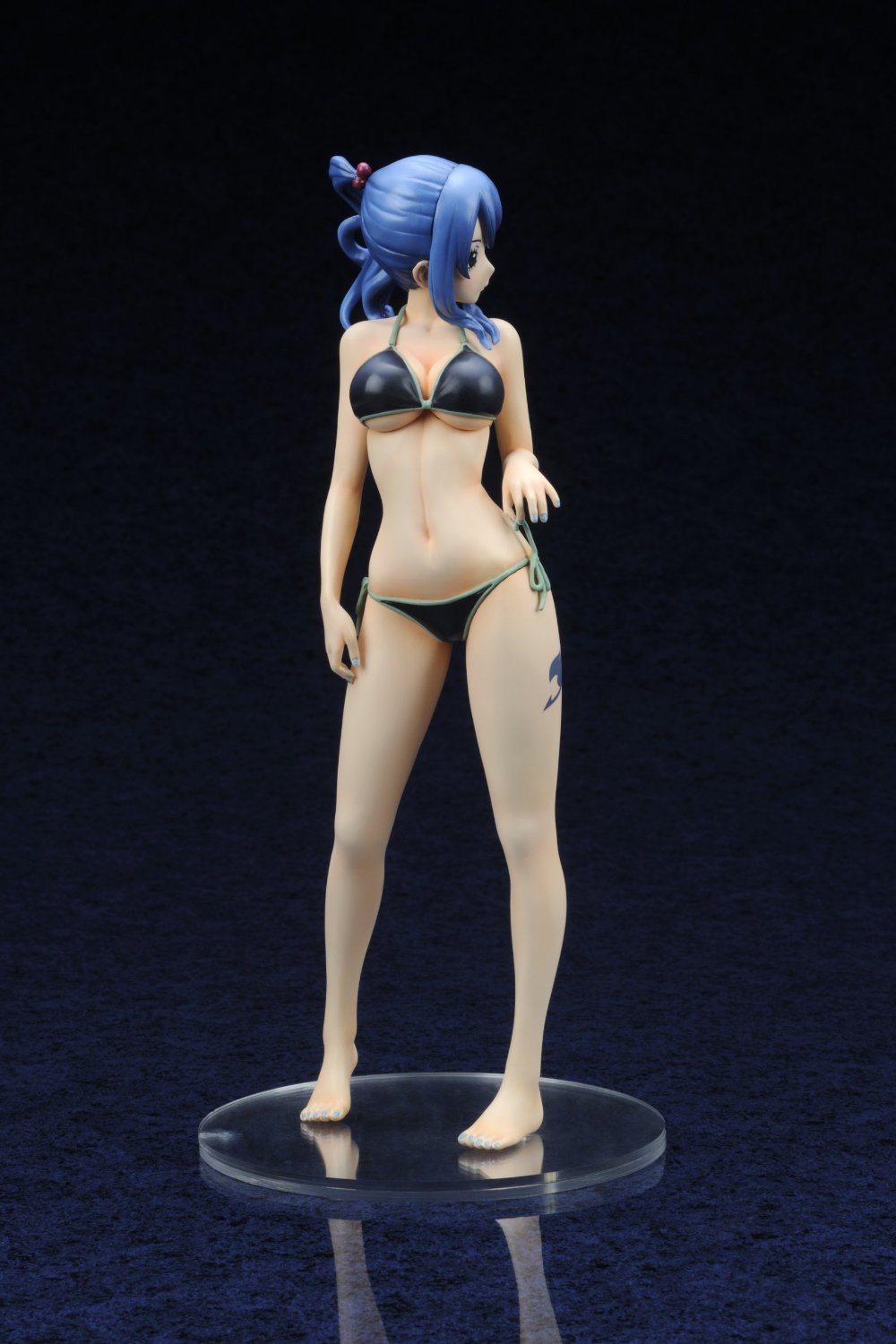 So we have come to our final figure. The final spot on our list belongs to once Fairy Tail enemy and then trusted friend Juvia. This figure of the Gray obsessed wizard came out in June 2014. She was also released by X Plus and she is 20 cm tall (almost 8 inches). This sexy swimsuit figure is acompletely pre-painted figure, and again like previous X Plus figures she is made from the mix of ABS and PVC. With her you get a display base and she can be part of your collection for about 55,300 yen (around 448 US dollars).


---
There you go Fairy Tail fans: five figures to help you show your love for the best guild in Fiore. Never forget to keep your own magic alive!
Brought to you by