TV (New)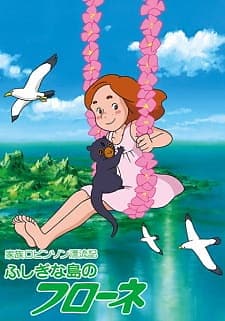 Kazoku Robinson Hyouryuuki: Fushigi na Shima no Flone
10-year-old Flone is a very active, tomboyish sort of a girl. One day, her father receives a letter from his English friend who is now in Australia. In the letter, the friend asks her father to come down to Australia because of a serious shortage of doctors. The family decides to leave their old house in Bern. Now their drifting voyage has begun! Flone's fantastic adventures will teach children about the importance of family and the joys of living amidst nature's beauty.
Theme:
Historical
TV -
Jan 4, 1981, 19:30 (JST)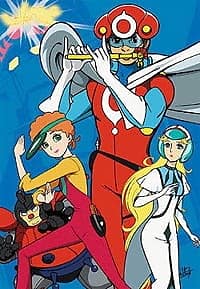 Time Bokan Series: Yattodetaman
Throughout history, the quest for power infected mankind. In the future..nothing much changes. The setting for this exciting, funny and intriguing series is the Kingdom of Fir antic, where two royal houses are locked in combat to determine who will become the future ruler of the Kingdom. To secure the throne, one of two must travel through the aeons of time to find the Firebird. Whoever brings it back to Fir antic will rule from the throne of this mysterious country. The story starts in the present.... Here, in the desolate office of the Ace Detective Agency, Detectives Paul Tuck and Tracy Headly are whiling away the time reading magazines, for want of something better to do. Suddenly, a girl appears before them. From her strange dress the pair can just deduce that the girl couldn't possibly be from their time. She begins to speak..."You are quite right. I am from another era. In time, you two will be married, and I will be born from your bloodline many generations hence". The girl's name is Princess Sara of the Kingdom of Fir antic. Paul and Tracy are amazed by the girl's telepathic powers, and even more amazed to be told that they are to be married. But there is more to come. Princess Sara is looking for the Firebird with the use of a Time Tunnel. Paul and Tracy decide that it is their duty to protect their descendent's future. They offer to help Sara on her quest for the Firebird, but Sara has no idea where it is to be found. The only clue she has is that Princess Miranda and her party have come to this time as well. Sara telepathically discovers the whereabouts of their time machine, and our heroes chase after Miranda, who possesses any and all information concerning the Firebird.... (Source: AniDB)
Theme:
Mecha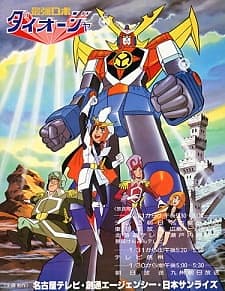 Saikyou Robot Daiouja
This is the story of Mito Mitsukuni in mecha style. Prince of the Edon Star, Edward Mito begins a trip to the galaxy with his servant Baron Kalkus, Duke Skead and the ninja girl Shinobu. Under the false identity of Bocchan, Suke and Kaku they help the oppressed people and fight with the super robot Daioja.
Theme:
Mecha
Demographic:
Shounen
Movie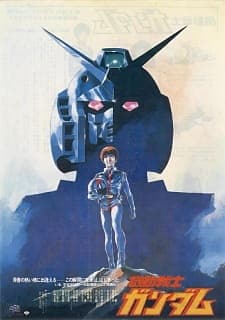 Mobile Suit Gundam I
In the future, with Earth's population rapidly increasing, humanity has developed giant orbiting space colonies gathered in clusters known as "Sides." As the elites on Earth force most of the populace into space, rebellion begins to brew. In the year Universal Century 0079, one of the colony clusters known as Side 3 declares itself the Principality of Zeon and launches a war of independence against the Earth Federation. Despite having only a fraction of the resources of the Federation, Zeon quickly gains the upper hand in the conflict through the use of giant humanoid robots called mobile suits. Chief among Zeon's mobile suit ace pilots is Char Aznable, a mysterious masked man known as the "Red Comet." When Char's squadron comes across the Federation developing its own prototype mobile suit called Gundam in the colony Side 7, his men launch a brutal attack. Amuro Ray, the son of the prototype's developer, gets in the Gundam and is able to fend off the Zeon attack. As Amuro soon finds himself directly in conflict with Char, he is forced to flee the colony on a Federation ship. [Written by MAL Rewrite]
Licensors:
Bandai Entertainment,Nozomi Entertainment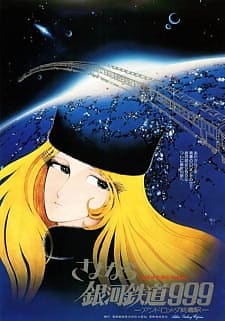 Sayonara Ginga Tetsudou 999: Andromeda Shuuchakueki
Despite the destruction of the mechanization home world Andromeda, the machine empire is still swept across the galaxy and Earth has become a battleground. Having returned from his journey aboard the train Galaxy Express 999, Tetsurou Hoshino joins the resistance and fights alongside others who have retained their humanity. When the 999 returns to Earth, Tetsurou receives an enigmatic recorded message from his former traveling companion Maetel, telling him to board the train once more. Fighting his way to Megalopolis station, he makes it onto the train just as it departs. This time, however, Tetsurou is met with several mysteries: Maetel is nowhere to be seen, an ominous "Ghost Train" has appeared, and the ultimate destination of the 999 is unknown. Amid all this, Tetsurou finds himself confronted by the mysterious black knight Faust and soon discovers the machine empire's darkest secret. [Written by MAL Rewrite]
Theme:
Space
Licensor:
Discotek Media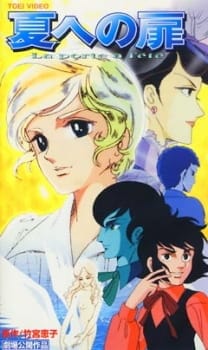 Natsu e no Tobira
Marion is a young schoolboy who prides himself on his adherence to a philosophy he calls "rationalism". Because of his disdain for emotional display, he ignores anything remotely akin to affection. But when he's entangled in a romantic affair with an older courtesan, his rationalism is revealed to be little more than a cover for his own emotional immaturity. Learning to love, Marion blossoms under his older lover's care but unfortunately, Marion has yet to learn the true price of the affair. (Source: ANN)
Demographic:
Shoujo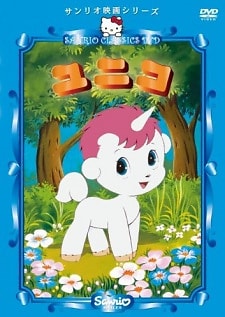 Unico
Unico the Unicorn has the amazing power to make anyone he meets happy. Whether it's because of his personality or the powers of his horn, no one knows. However, the gods become jealous of Unico, thinking that only gods should be able to decide or let people be happy or not. Unico is banished to the Hill of Oblivion, and the West Wind is ordered to take him there. She can't stand giving this fate to an innocent like Unico, so Unico's adventures begin, as the West Wind takes him from one place and time to the next, in a neverending journey to escape the wrath of the gods. In this adventure, Unico meets Beezel a devil child and then Katy (Chao), a cat who wants to be a witch! Can he become friends with them? (Source: AniDB)
Demographic:
Kids
Licensor:
Discotek Media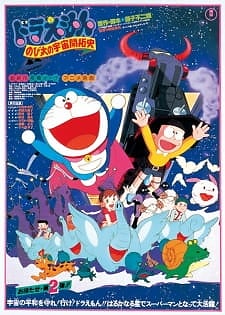 Doraemon Movie 02: Nobita no Uchuu Kaitakushi
Nobita has been having a weird dream about a boy named Roppel and his strange companion Chami traveling in space. By a twist of fate, he met them in person where it turns out that they are real and that they were being pursued in space, causing their space vehicle to malfunction, connecting the space vehicle itself with Nobita's room. They journeyed to Roppel's planet and amidst their enjoyment, Nobita and Doraemon pledged to help Roppel's planet free from their oppressors. (Source: ANN)
Sekai Meisaku Douwa: Hakuchou no Mizuumi
When Prince Siegfried spots a beautiful swan with a crown on its head, for some reason he feels compelled to follow it. He discovers that the swan is, in fact, a princess named Odette, who is under a wizard's curse that causes her to become a swan by day. The wizard, Rothbart, wants to keep Odette to himself, and the only thing that can break the spell on Odette is a man who truly loves her, with all his heart and soul... (Source: ANN)
Licensor:
Discotek Media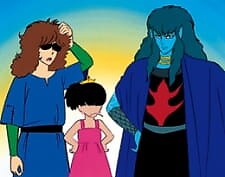 Akuma to Himegimi
Adapted from a fairy tale by Yoshida Akimi. Takahashi Ryosuke's directorial debut. (Source: AniDB)
Demographic:
Shoujo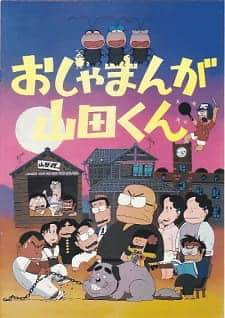 Ojamanga Yamada-kun (Movie)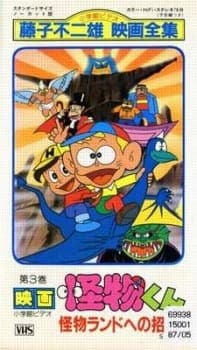 Kaibutsu-kun: Kaibutsu Land e no Shoutai
Based on the shounen manga by Fujiko Fujio. Note: Screened as a double feature with Doraemon: Nobita no Uchuu Kaitakushi. (Source: AniDB)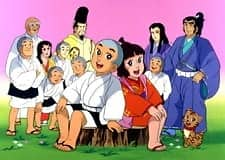 Ikkyuu-san: Haru Da! Yancha Hime
Ikkyuu must help the princess once again as she doesn't have any table manners. Without them she won't be able to attend the plum blossom viewing party.
Theme:
Historical
Demographic:
Kids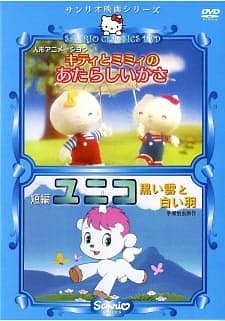 Kitty to Mimmy no Atarashii Kasa
Hello Kitty franchise's first puppet animation work. Kitty and Mimmy are twin kittens. Two of them have been staying inside on a rainy day get a souvenir from mother who came home; an umbrella with different colors and boots. The two are delighted, but rain has stopped. Kitty and Mimmy wish for rain again to go out with an umbrella, despite the good weather the next day. The long-awaited rain will soon come.
Demographic:
Kids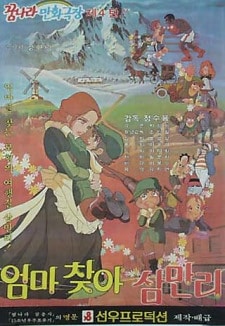 Eomma Chaja Sammanli
(No synopsis yet.)
Demographic:
Kids
Special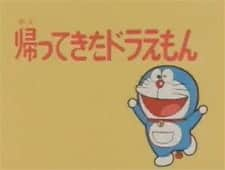 Doraemon: Doraemon Comes Back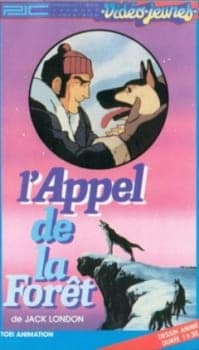 Arano no Sakebi Koe: Hoero, Buck
Based on the novel by Jack London. Buck, a half German Shepherd half Saint Bernard who's life is pretty peaceful and happy living with the Millers' in California. However, one day he is tricked and sold off. He ends up in the snowy North where he has become a sled dog during the Gold Rush. His story takes many twists and turns and he has to fight for his own survival. (Source: ANN)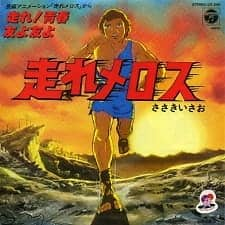 Hashire Melos (1981)
Melos, a Greek country man gets arrested accused of conspiracy against the king. The king gives him three days to travel to his sister's wedding while Selinentius the sculptor and friend of Melos stays as a hostage. Will he get back in time before the king executes Selinentius instead of him?
Theme:
Historical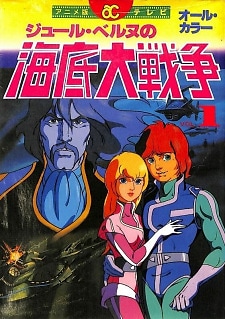 Kaitei Daisensou: Ai no 20,000 Miles
All the nations of Earth are crumbling before the might of Darius, ruler of the Gabia Empire. Meanwhile, childhood friends Ben and Ricky are sailing on the oceans is search of the lost city of Atlantis. When their ship is sunk they are saved by Captain Nemo in his submarine Nautilus. (Source: ANN)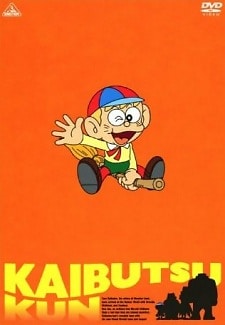 Kaibutsu-kun (1980) Specials
TV specials of the 1980 colored Kaibutsu-kun series. The first three episodes aired after episode 25. The trio aired back to back on the same day, in honor of Taro Sagami who was the voice actor of Franken. He had passed away the day before. Shingo Kanemoto took over voicing the role after these three eps. The other three eps were all New Years specials aired after ep 57. Each Kaibutsu-kun story is ~15 minutes long. The TV series shows 2 stories per episode to fit into a half hour time slot. These specials are all 1 story each but ep 3 and 5 use the time slot for theirs.
Demographic:
Shounen