TV (New)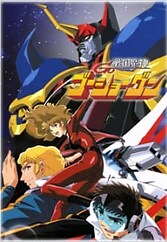 Sengoku Majin Goushougun
A meteor strikes the Earth and is found to emanate a powerful new energy called Beamler, which is used to power a battle robot, GoShogun, and a teleporting fortress, Good Thunder. The Docougar Crime Syndicate, lead by crime lord Neo Neros, try to steal the secret of the energy from the inventor of GoShogun, but he kills himself rather than let them acquire it. His son is targeted by Neo Neros next, but he is taken in by the crew aboard Good Thunder, who travel the world fighting NeoNeros's forces with GoShogun. (Source: Wikipedia)
Manga Mitokoumon
Mitokomon is the empror's trusted man with a high sense of justice. He is sent to travel around the country in order to observe the quality of life in each province and run a check on the official's performances and report back to the empror. Along with him are sent two bodyguards, Kaiko (known for his extraordinary power) and Tsuke (known for his amazing swordsmanship). The three men, traveling unknown, face lots of adventure on their journey to bring justice to the citizens and eliminate corruption from the governing system. (Source: ANN)
Movie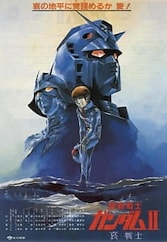 Mobile Suit Gundam II: Soldiers of Sorrow
As the War continues, Amuro and the White Base crew must make their way toward the Earth Federation Headquarters, Jaburo. On their way they meet several new enemies and face off against impossible odds. They fight in Operation Odessa to relieve the Earth from the clutches of the Zeon forces. Lives are lost, new friendships are made, and discoveries at every corner. Amuro soon learns that he possesses the powers of the mysterious Newtypes. (Source: Otakufreakmk2)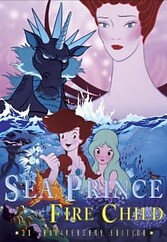 Sirius no Densetsu
Gods once lived on earth, and two siblings, Oceanus - God of Water, and Hyperia - Goddess of Fire, lived in peace and dearly loved each other. However, the God of Wind, Algaroc, become jealous of the pair's happiness, and spread lies and deceit between them until their hatred for each other brought about war. Finally, Algaroc was imprisoned by the King of Gods, but after that time, the brother and sister still despised each other, so the Children of Fire and Water forever remained apart. But, then Prince Syrius of the Water and Princess Malta of the Fire meet and fall in love. The love of Syrius and Malta may not be enough to surpass their parents' hatred. Whether they can stay together forever may be impossible (Source: AniDB)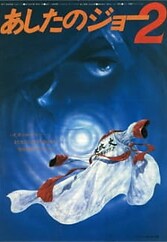 Ashita no Joe 2 (Movie)
It has been six months since the tragic accident in Joe and Rikiishi's fight. Joe believes he has overcomed Rikiishi's death and decides to make a comeback. Joe does make a successful comeback by scoring 5 KO's by body blows. Joe is then given a shot at the national title as a means by the boxing commission to put him down. The champion, Tiger Ozaki makes use of Joe's habits and ends up making Joe's corner throw in the towel. Joe is afraid to throw punches at the face because of what happened to Rikiishi. Youko, Joe's love interest and the owner of the gym where Rikiishi trained at recruits a world ranked boxer from Venezuela, Carlos Rivera, to get Joe back on his feet and pursue his boxing career to the regional and world ranks. (Source: ANN)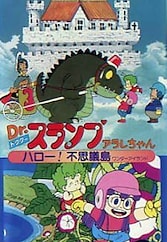 Dr. Slump Movie 01: Arale-chan Hello! Fushigi Shima
Professor Senbei finds a videotape of his deceased father providing instructions on how to create a love potion. The main ingredient is a tear of the evil Gyaasuka Daimao who lives at the Wonder Island. To retrieve it, Senbei takes Arale and Gatchan on a wacky adventure. (Source: ANN)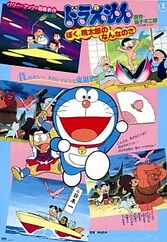 Doraemon Movie: Boku, Momotarou no Nanna no Sa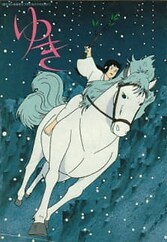 Yuki
Up in Heaven, Yuki's grandparents decide that, having turned thirteen years old, she must go down to Earth to a village that is torn by bandits and intervene to save its people. However, if she does not succeed within one year, she will become as insubstantial as the wind. Down in the village, Yuki is befriended by a group of orphans whose parents have been killed by the bandits and who now subsist by begging. Yuki amazes them by taming the wild horse Blizzard. She is instrumental in getting the orphans and farmers to stand up to first the warring bandits and then Goemon, the greedy lord that owns the region. Yuki must then face her greatest challenge when the displeased Demon God that lives in the volcano emerges to destroy those who live beneath. (Source: moria.co.nz/fantasy/yuki-snowfairy.htm)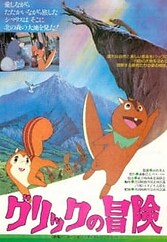 Grick no Bouken
Grick is a young chipmunk living in the city with his sister. But after hearing from a carrier pigeon of the Chipmunk homeland, the Great Forest, he leaves home alone. Grick meets both friends and enemies along his adventure to find the place where he truly belongs.
21 Emon Uchuu e Irasshai!
The story tells the adventures of the boy, 21 emon, engaged in the management of a hotel belonging to his family for years. In his problems, 21 emons is helped by the robot Gonsuke and the little alien Monga. (Source: Wikipedia)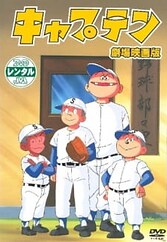 Captain the Movie
The movie focuses on a game between Sumiya 2 and Aoba Gakuin.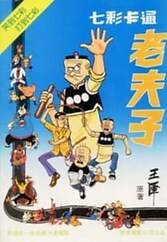 Qi Cai Lao Fu Zi
Adaptation of popular chinese manhua.