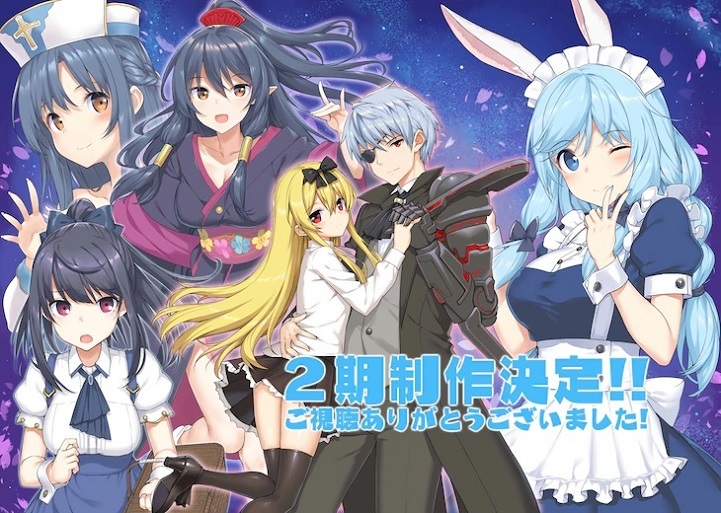 The 13th and final episode of
Arifureta Shokugyou de Sekai Saikyou
(
Arifureta: From Commonplace to World's Strongest
) ended with an announced on Monday that a second season of the anime series is in production.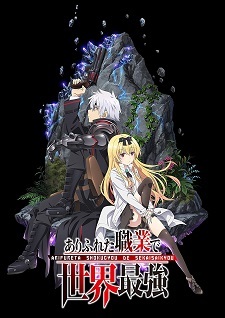 Synopsis
The ordinary life of 17-year-old otaku Hajime Nagumo is disrupted when he and his classmates are summoned to a fantasy world and tasked with saving mankind. While his classmates are gifted with impressive abilities useful in combat, Hajime is belittled for only gaining an inferior transmutation skill that lacks any real offensive power.
During an expedition in the Great Orcus Labyrinth, Hajime is betrayed by one of his classmates, plummeting him to the bottom of an abyss. Though he survives the fall, Hajime is faced with menacing monsters and misfortunes that send him spiraling into a grim nightmare. Desperate to live and return home one day, he resolves to fight for his survival—only to meet an imprisoned vampire he names Yue, who is also seeking to escape the labyrinth. Taking an interest in him, Yue and a few others along the way accompany Hajime on his journey to find a way back home, while steadily transforming from commonplace to the world's strongest. [Written by MAL Rewrite]
Arifureta Shokugyou de Sekai Saikyou
adapts
Ryou Shirakome
's adventure fantasy
novel of the same title
, which he originally
launched
on the Shousetsuka ni Narou website in November 2013. Overlap began publishing the series with illustrations by
TakayaKi
in June 2015 and shipped the tenth volume on June 22. The novel series has a cumulative 2.5 million copies of its volumes in print.
A
manga adaptation
by
RoGa
began its serialization on Overlap's
Comic Gardo
web manga portal in February 2016. The fifth compiled volume went on sale on June 22.
The television anime, co-produced by
Asread
and
White Fox
, premiered on July 8. Funimation simulcast the anime with subtitles and will stream an English dub beginning on July 22. The second and third Blu-ray volumes will each
include
an
unaired episode
on December 25 and February 26, 2020, respectively.
J-Novel Club licensed the light novel for digital publication in February 2017 and
released
the ninth e-book volume on June 8. Seven Seas Entertainment licensed both the light novel and its manga adaptation for physical release in July and September 2017, respectively. The publisher shipped the sixth light novel volume on July 9 and the fourth manga volume on June 25.
Source:
animate Times
Arifureta Shokugyou de Sekai Saikyou 2nd Season
on MAL

RSS Feed