---
The Good Guys
---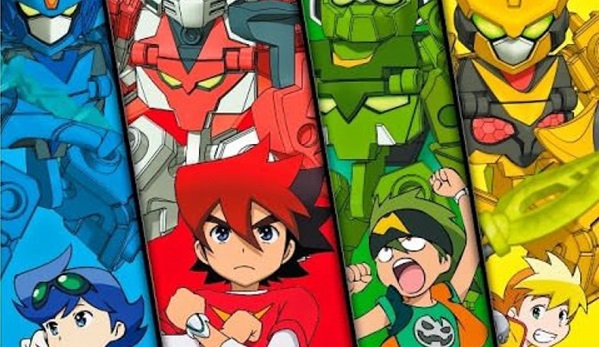 In the popular shounen anime Tenkai Knights, these four teenage boys, chosen by Boreas of the Guardians, hold Earth's fate in their hands!
But fate is not all they hold. These youngsters are given Tenkai, magical shape-shifting bricks that populate the cube-shaped planet Quarton, that grant them special powers. What an amazing way to spend your childhood!


---
Guren Nash

Guren Nash is the leader of the Tenkai Knights as Bravenwolf. He generally exudes a positive demeanor and possesses the leadership qualities necessary to lead the other Tenkai Knights into battle with his sword, made from pure Tenkai energy. His Tenkai, Tenkai Power, is red.


---
Ceylan Jones

Ceylan Jones becomes the Tenkai Knight Tributon. Armed with a crossbow and shield, he is quite capable as a knight, although often times he is accused of being a prankster. Ceylan's Tenkai, Tenkai Speed, is blue.


---
Chooki Mason

Chooki Mason is the most adept athlete of the bunch and has a very calm demeanor. He becomes the Tenkai Knight Lydendor, possessing a saber with a chain and three-bladed shield. His Tenkai, Tenkai Agility, is yellow.


---
Toxsa Dalton

Toxsa Dalton is described as a tech geek, and is incredibly intelligent. He's in the same grade as the other Tenkai Knights, yet a year younger. He controls a green tenkai, Tenkai Strength, and becomes Tenkai Knight Valorn.
---
The Bad Guys
---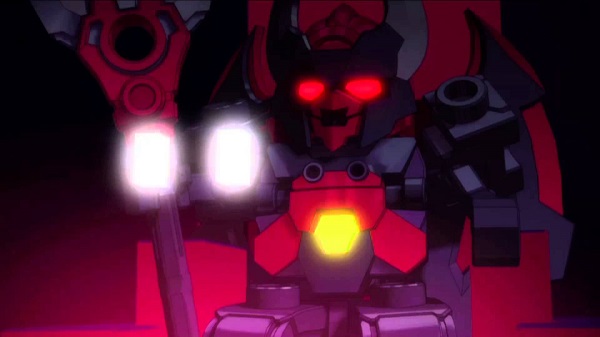 Meet Vilius and his Corrupted Army, who wish to invade and take control of Earth. Don't worry though, the Tenkai Knights have got it covered.
Vilius and his Corrupted Army come from Planet Quarton, a cube-shaped planet. The four protagonists of the series are able to access it from an inter-dimensional portal inside the basement of a seldom-visited store. Watch out bad guys!