Eren thinks he's sending the bullies running. They are actually terrified of his sister.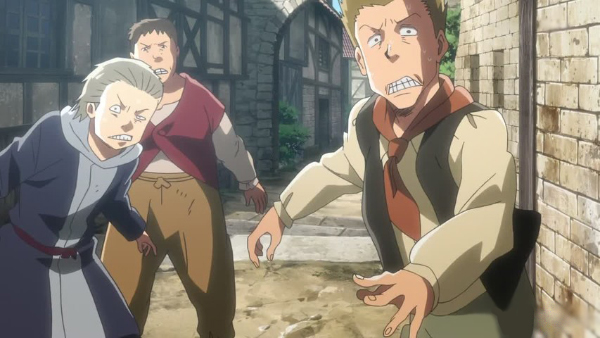 ---
Connie Spring didn't salute on the right side. Keith takes care to remind him.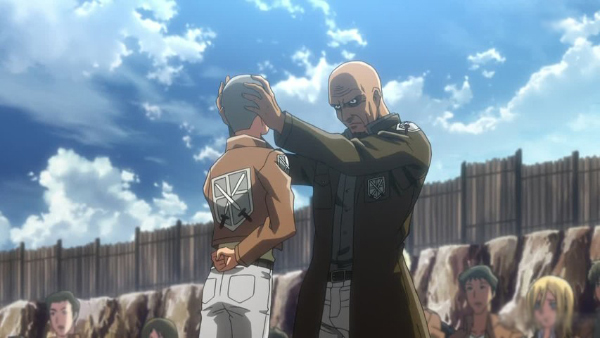 ---
Instructor Keith then notices Sasha eating a potato. A stolen potato. Time for another harsh lesson!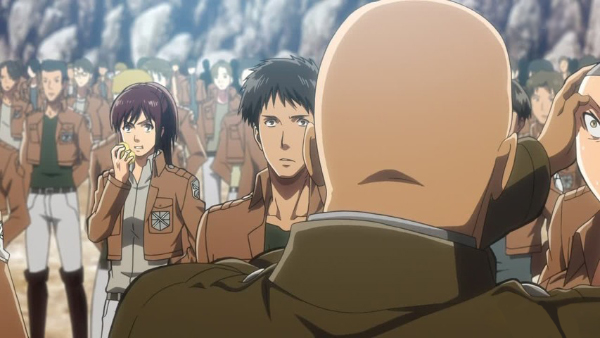 ---
Jean couldn't help but be smitten by Mikasa. It's a shame the feeling isn't mutual.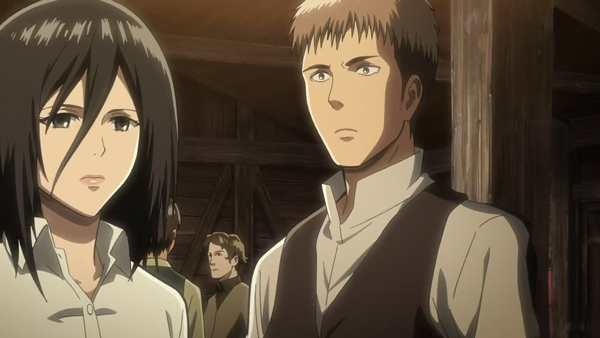 ---
Sasha is hungry. She pounces on another Cadet in full demon mode for her bread. That is not the norm for this anime.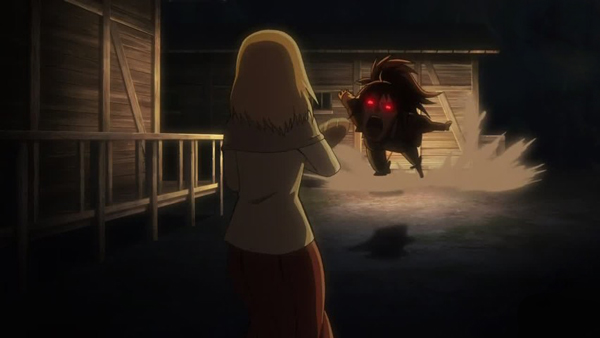 ---
Eren tries out his 3D maneuver gear for the first time. It's harder then it looks.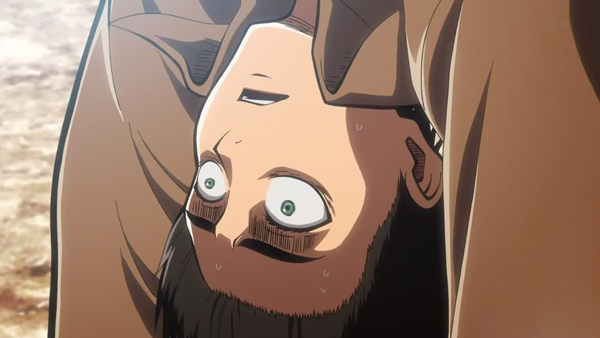 ---
Eren Yeager is not wearing that bandage for style. Those 3D maneuver gears can be lethal!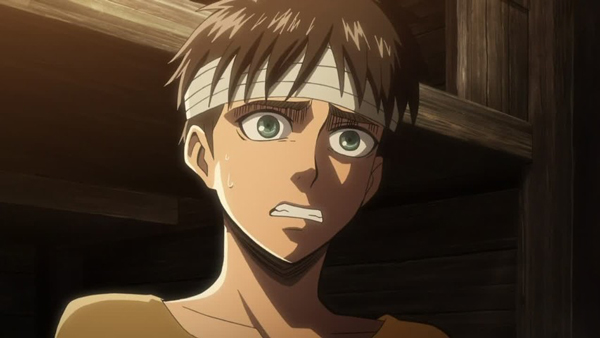 ---
Mikasa just got done with a big speech meant for Eren. Eren has already left the building.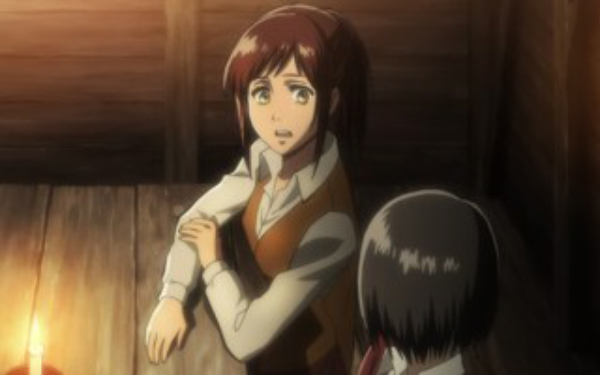 ---
Sasha is there though and asks for some of Mikasa's bread. This is her response.
---
Eren and Thomas get their butt kicked by a girl. They aren't particularly proud of it.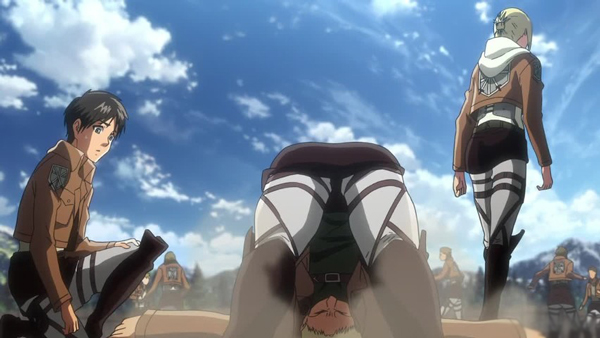 ---
Sasha and Connie spar like no other. Only because the other cadets aren't doing Karate Kid impressions.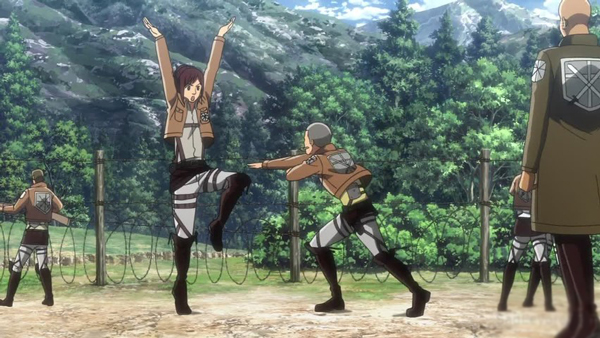 ---
The instructor couldn't help but notice their routine. Needless to say, he wasn't impressed.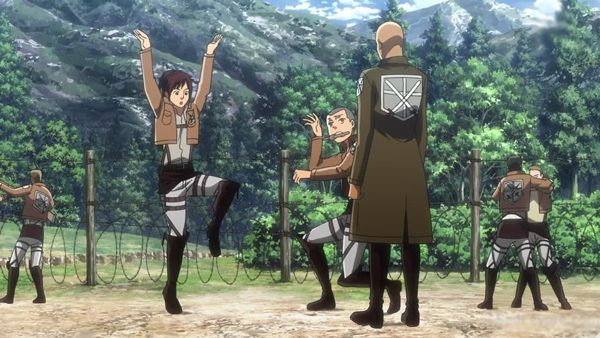 ---
Sasha is further humiliated by Mikasa that same night. To cover up for Jean and Eren fighting, she just got blamed for farting. Worse still, the instructor actually buys it! Poor Sasha.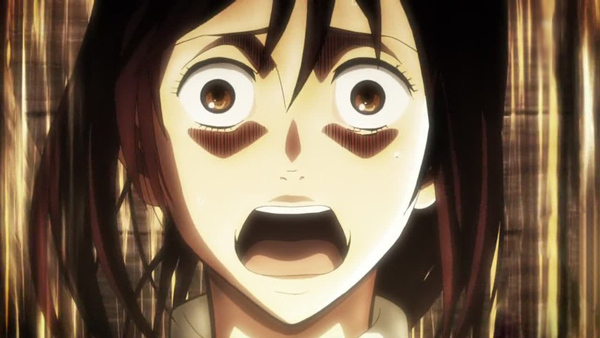 ---
Sasha gets her ultimate revenge when she sneaks a big hunk of stolen meat pass the guard. Her appetite obeys no man's laws.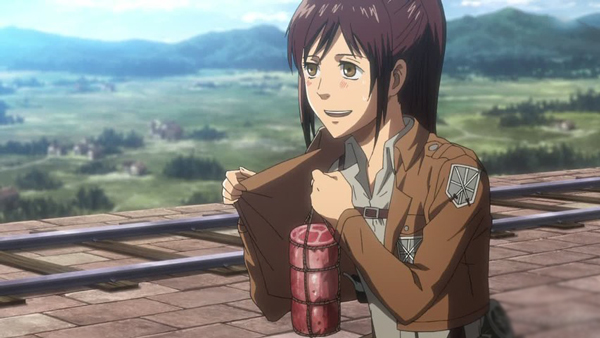 ---
Meanwhile, General Praxis reveals to Lord Wald that he actually stinks at chess. He is taken aback. All this time, Lord Wald thought that he was winning because he was smart! The guards aren't that surprised.
---
Praxis then stares over the wall, downs some of his favorite drink, and yearns for the day he gets eaten by a female Titan. The thought makes him smile.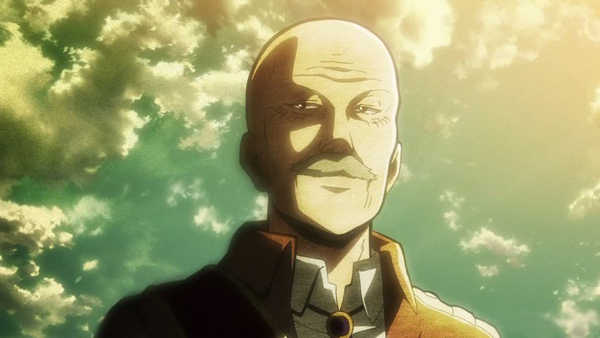 ---
Much later, when Eren actually joins the Scout Regiment, a more experienced soldier tries to intimidate him with big words. His horse trips, and this happens instead. Eren Yeager is not intimidated.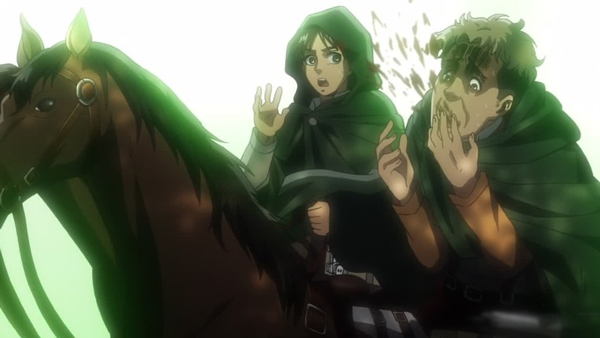 ---
The local stablehand doesn't have much more luck. Horses will eat anything, apparently.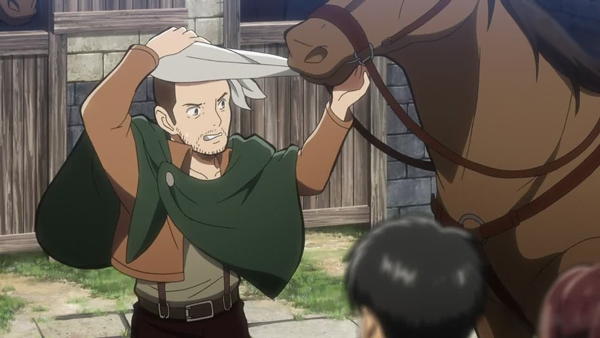 ---
We then meet the mad scientist of the bunch, Zoë Hange. She shows just how mad she is when she runs over to touch a Titan Eren formed by accident. She scalds her hand when she does.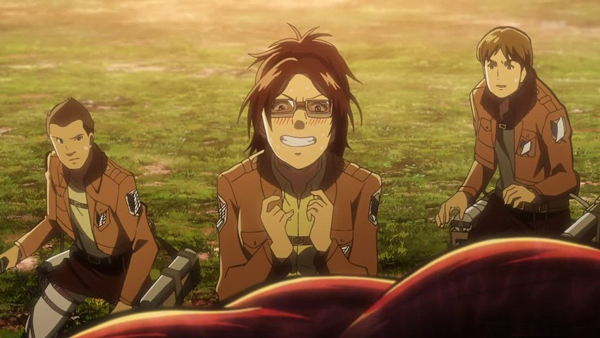 ---

Attack on Titan may be intense. It may be serious. It may discuss the horrors of war in stark detail. Yet even veterans of real wars didn't win the fight without breaking the mood with some levity. They will attest to it themselves.