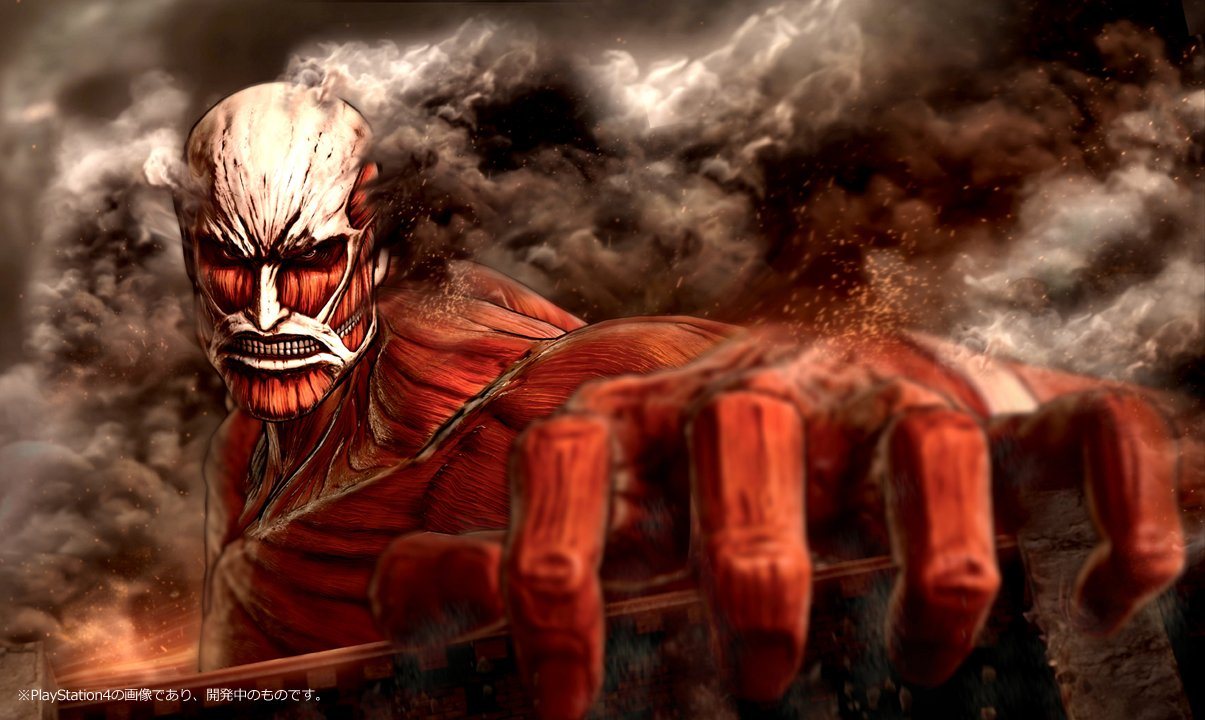 The world of Attack on Titan is a brutal and depressing one. Humans have been forced to remain within cities that are completely surrounded by massive walls. The need for these walls exist because of Titans, towering humanoids, who terrorize the populace. Of course, humans cannot continue to exist within their self-made prisons forever.
In order to fight back against the Titans, the military has three separate divisions: the Garrison, who protecting the walls, along with engaging with Titans when they attack, the Military Police, who are responsible for ensuring peace and order within the walls, also acting as the King's personal guard, and lastly, the Survey Corps, who actually leave the safety of the walled cities in order to assess the world and seek locations suitable for human expansion.
Attack on Titan mostly focuses on the Survey Corps, following the trials and tribulations of childhood friends Eren Yeager, Mikasa Ackerman and Armin Arlert. From fresh-faced cadets to battle-hardened professional soldiers, these three youngsters slowly evolve in hopes to enable humanity not just to survive, but to thrive.
Attack on Titan is an immensely popular franchise. It started as a manga that was eventually adapted into an anime, and carried enough momentum to warrant a set of live action movies. Now it's time for fans of the series to be able to explore the world and jump directly into the fight with Attack on Titan the game, scheduled to be released in 2016.


---
Details Are a Bit Sparse...
---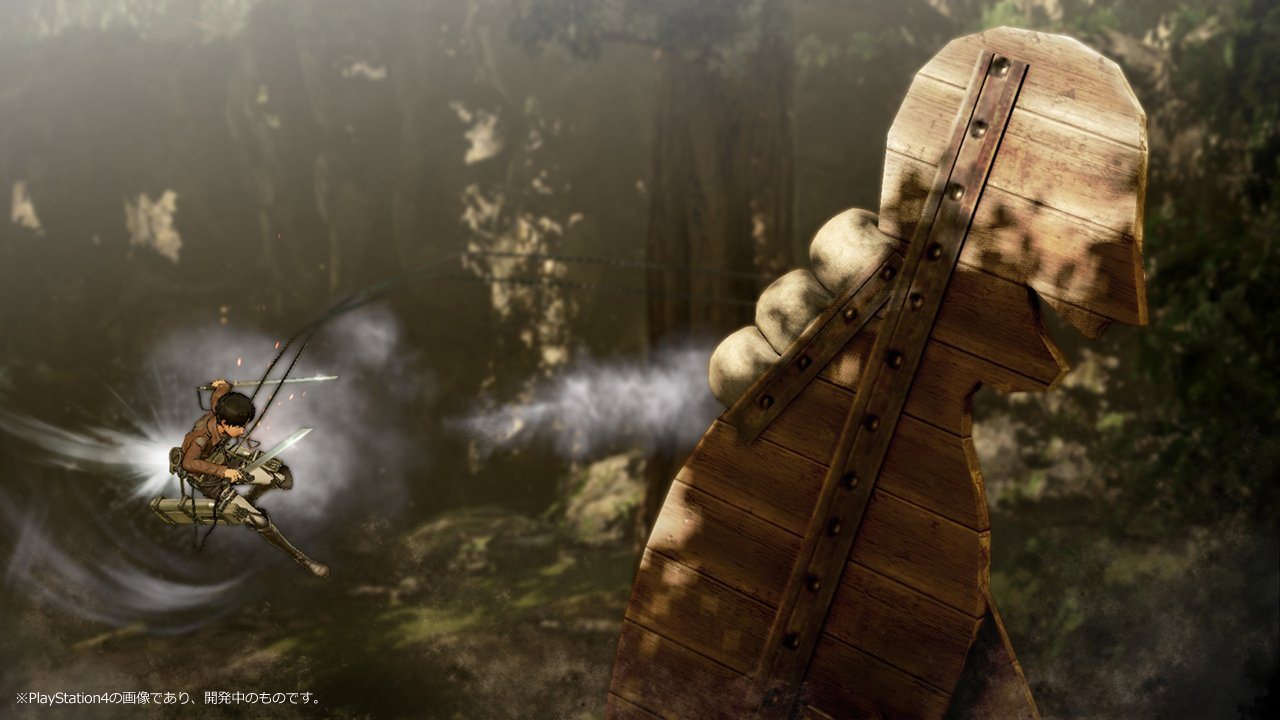 A lot of the details surrounding the game are still in flux. Even the official title hasn't been decided, merely sticking with Attack on Titan along with the words "working title" beneath. While it's known that fans will be able to get their hands on the game in 2016, there isn't a specific release date as of now. The game will be brought to life by developer Koei Tecmo, who are best known for the Dynasty Warriors series.
What has been shown so far in terms of screenshots, trailers and gameplay demos is encouraging. They have shown that Koei Tecmo is working hard to try and nail the feeling of wearing the 3D Maneuver Gear to fly in between and over buildings, and using it to launch devastating blows to the Titan's weak spots. It has also been revealed that players will be able to take the roles of characters and relive moments from the anime, as the game will stick closely to what happened in the show during the first season.


---
Want to Play Now?
---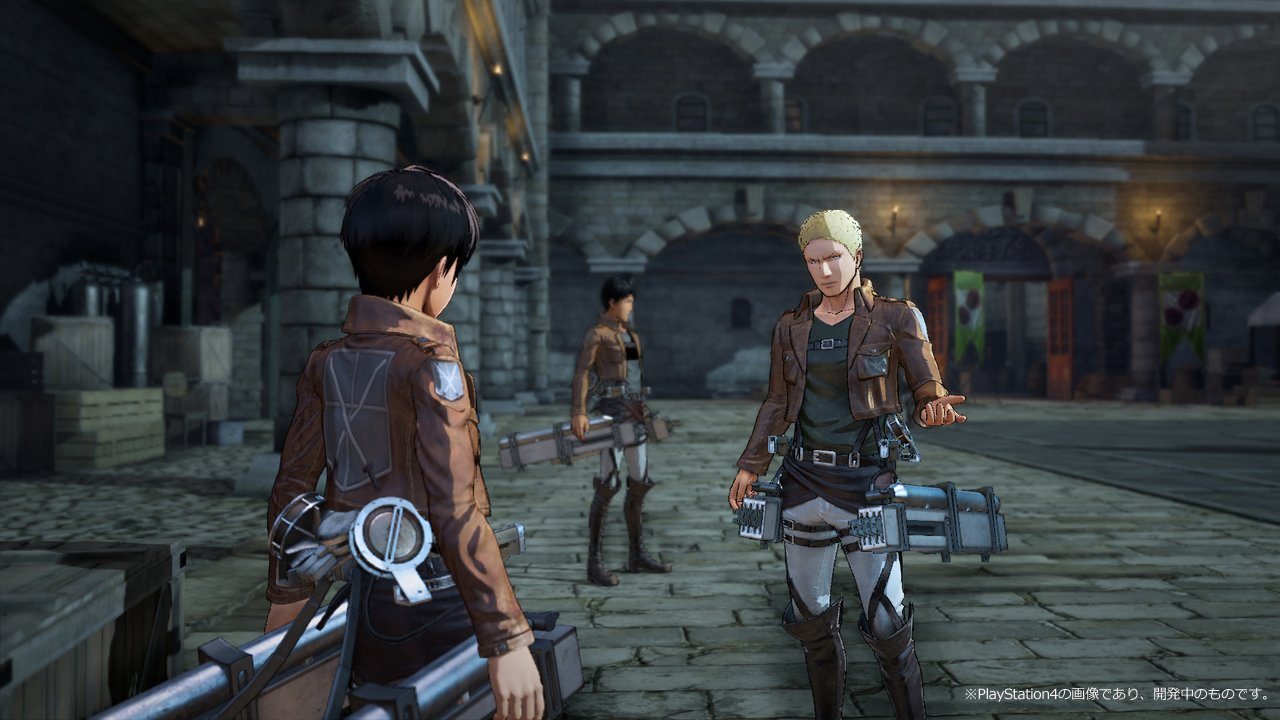 There are undoubtedly fans who just can't wait for 2016 and need to get their Attack on Titan video game fix right now. Those who have the Nintendo 3DS can play Attack on Titan: Humanity in Chains to hold them over. Fair warning, the game hasn't received the most flowing reviews, so it might lead to disappointment rather than euphoria, but it's an option.