Gaara holds a Naruto headband for the Allied Shinobi Forces, with the kanji for "shinobi" encarved in it.
Naruto headbands most commonly consist of a metal plate attached to a strip of cloth. Also called "forehead protectors" due to the metal plates, they are most commonly engraved with the symbol of the village that the ninja hails from.
---
Tradition and Honor
---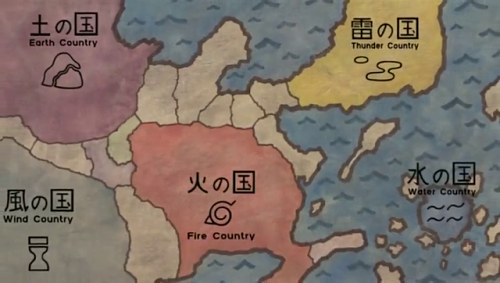 World map of Naruto, featuring the symbols of the main five villages
An important part of ninja tradition, the ninja of each village are given their first forehead protectors upon graduating from their village's ninja academy. While the training and curriculum of each academy differs, wearing a headband certifies the recent graduate as a "Genin", the lowest of the three official ranks of ninja. Wearing a headband is a ninja's way of demonstrating their pride and loyalty to their village; a ninja who goes without their headband is often viewed as disrespectful towards their home by other villagers. Beyond the symbolism of the headband, the metal plate also serves the practical purpose of protection when in combat.
Here are the Naruto headbands for the most prominent villages:
Land of Fire: Hidden Leaf Village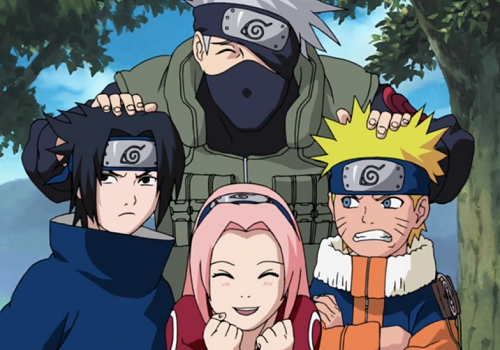 Team Kakashi consists of Kakashi Sensei and his "happy" students, Naruto, Sasuke and Sakura.
Land of Wind: Hidden Sand Village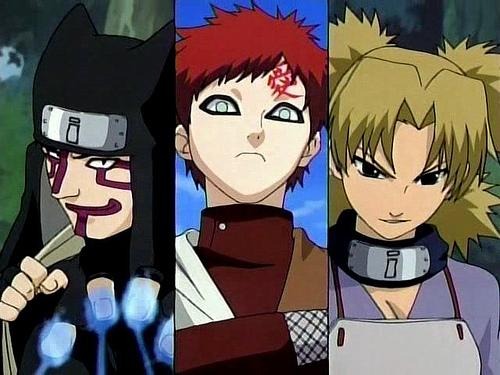 Gaara, Temari and Kankurou - a sandstorm seems to follow these siblings everywhere!
Land of Water: Hidden Mist Village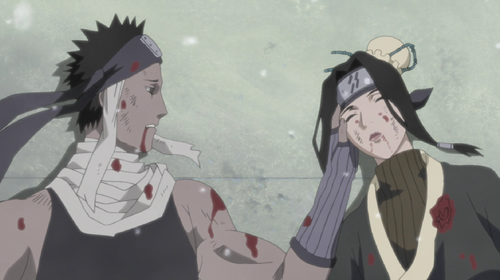 Zabuza and Haku share a beautiful bond that has touched the hearts of Naruto fans worldwide!
Land of Earth: Hidden Stone Village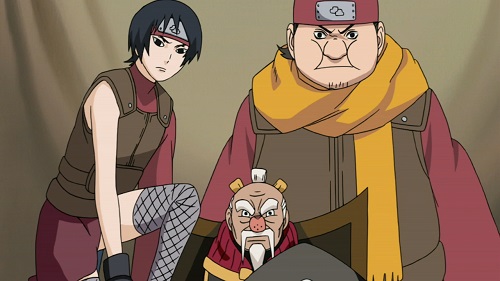 Check out Kurotsuchi, Akatsuchi and the most adorable Tsuchikage ever - Grandpa Ohnoki!
Land of Lightning: Hidden Cloud Village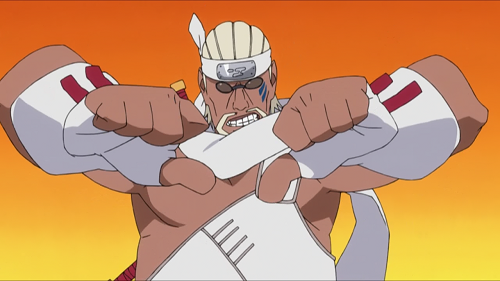 Killer Bee looking killer awesome in his stylish Naruto headband!
---
Rogue Ninjas
---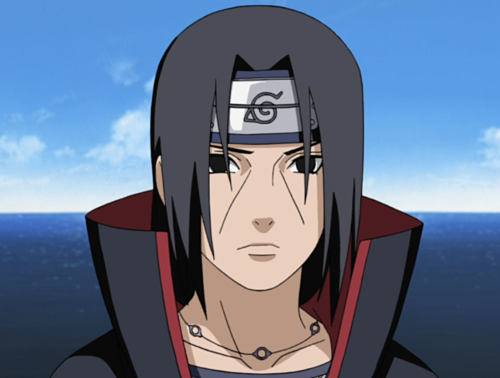 Akatsuki member Itachi's mysterious look comes a lot from his scratched-out headband.
Rogue ninjas, deserters who have abandoned their village, have mixed opinions when it comes to their Naruto headbands. Some abandon their headbands just as they abandoned their village. While this is partially symbolic, it also makes them harder to identify and locate if their former comrades are attempting to hunt them down. Others will continue to wear their headbands despite having no loyalty to their former home. The best example of this is the members of the criminal organization Akatsuki. While these individuals do still wear their Naruto headbands, they carve a long scratch along the metal plate to cross out the symbol of their former home.
---
Types of Headbands
---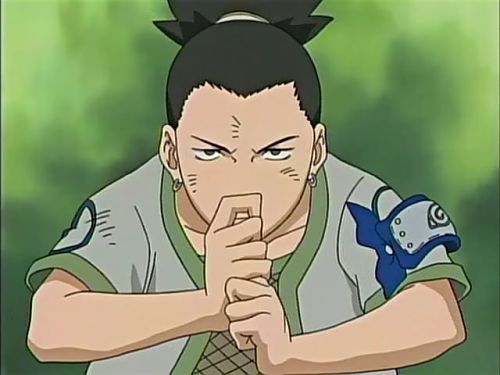 Shikamaru wears his headband on his arm... because he is too lazy to raise his arms up to put it on his head?
Despite being dubbed a "forehead protector", not all ninjas wear their Naruto headbands on their head. Kakashi Hatake, for example, uses his headband as a makeshift eye patch while his rival, Guy Might, wears his in place of a belt, the metal plate positioned where a belt buckle would normally be located. Naruto headbands do come in a few different colors; although most ninjas wear dark blue or black headbands, other colors include red, white, and purple. Some ninjas also wear more intricate designs compared to the normal Naruto headbands, such as the completely metal headpiece worn by Jiraiya.
---
Practical, symbolic, and a cool way to tell the world, "I am a ninja," Naruto headbands have a deep cultural impact in the world of Naruto no matter what village a character is from. Having a big metal plate on your person that could save your life is always beneficial too.