---
MILD SPOILERS! READ AT YOUR OWN RISK!
---


Diabolik Lovers is one of those series that keeps your heart racing and blood flowing. Every episode hints at a different blossoming "romance" and provides a suspenseful ending that will leave you wanting more. A single person could finish this entire series in only a few hours if they wanted to. You won't be able to pull yourself away.
Are you looking to start watching Diabolik Lovers but want to know a little information about the characters beforehand? Look no further! This article will get you familiar with the not-always-friendly faces of Diabolik Lovers.
---
Yui Komori
---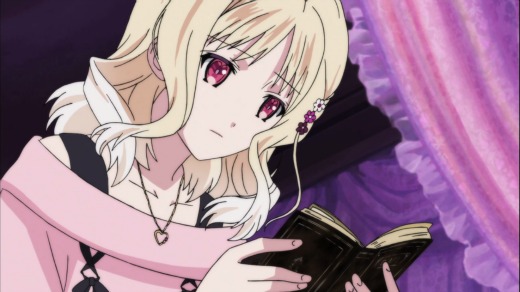 Yui is the main character of the series. She used to live with her father, a priest who owned his own church, until he had to move elsewhere for work. Yui was forced to live in a mansion that, at first, seemed very empty. It wasn't until she was scared out of her wits that she found out that she'd be living with six vampire brothers. In the beginning, she was a bit astounded about them being vampires, but all in all, she had to cope with it. Even though she was mistreated by them, she always managed to respond to them kindly, in an attempt to understand them better. It is revealed in the first episode of the anime that she was adopted, and she begins to investigate her past to see what her "father" had been hiding from her. While staying at the mansion, she occasionally gets unbearable chest pains, and later finds out it's because her heart originally belonged to Cordelia, the mother of the triplets Ayato, Kanato, and Laito. Yui is a kind-hearted young woman who only wants to make peace, not war.
---
Ayato Sakamaki
---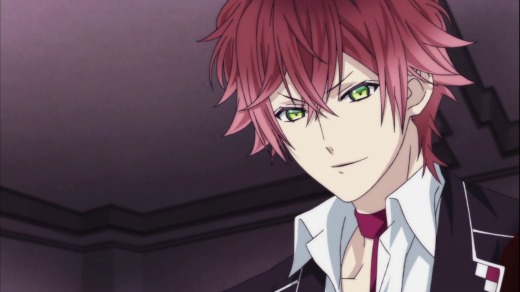 He is the fifth son of all of the Sakamaki brothers and is the youngest out of the triplets. As a young boy, he was always forced to try and be the best. His mother never showed her affection towards him, and she always beat him and abused him to the point where she attempted to drown him. Ayato grew up always aiming to be number one and became overconfident and self-centered. Since he doesn't know how to love, he acts cold and malicious towards Yui when she first arrives. He was the first vampire to drink her blood.
---
Kanato Sakamaki
---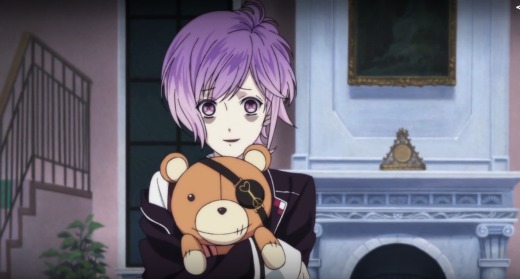 He is the second oldest of the triplets and is the fourth son of the Sakamaki brothers. As a child, his mother paid very little attention to him, and because of this, he played alone and talked to his dolls. His most precious toy of all is his stuffed teddy, which he carries around with him everywhere. There were times when his mother would come to him and request for him to sing to her, since he had such a beautiful singing voice. When Kanato doesn't get what he wants, he either cries or gets violently angry. He acts very polite, but is very sadistic and displays violent outbursts, mainly aimed towards Yui.
---
Laito Sakamaki
---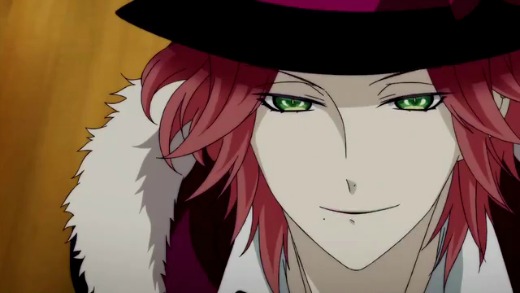 He is the third son of the Sakamaki brothers and is the oldest of the triplets. When he was younger, he was sexually abused by his mother and began seeing her more as a lover than a parent. When their strange relationship was found out, Laito was locked in the basement. It wasn't until later that his mother came down to him and told him that she was having sexual relations with other men and had only been using him. Because of this, Laito grew up not knowing what love was. He is always cheerful and jokes around a lot, but also has a perverted side.
---
Shū Sakamaki
---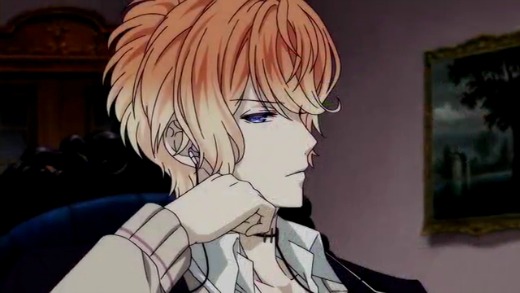 He is the oldest son of the Sakamaki brothers and is the current master of the household. He is the first son of Beatrix. Growing up, Shu was given unwanted attention from his mother. He is one of the brothers that seemed to know about Yui's past, and was contacted by "that person" and informed to have her stay with them as a guest. Despite him being the oldest of all the brothers, he doesn't like being responsible for looking after his siblings and the household.
---
Reiji Sakamaki
---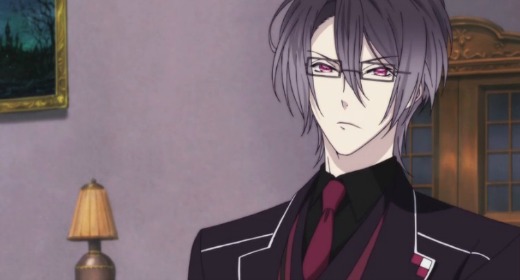 He is the second son of the Sakamaki brothers and the second son of Beatrix. Even though Shu is his only full blood brother, he dislikes him for being his mother's favorite. He values rules and demands others to follow them, even though most of them are self-made. Reiji chose to be the role model of the mansion even though he is the second son. Despite him having a polite attitude, he is a man of very harsh words. He enjoys experimenting and making drugged potions as well.
---
Subaru Sakamaki
---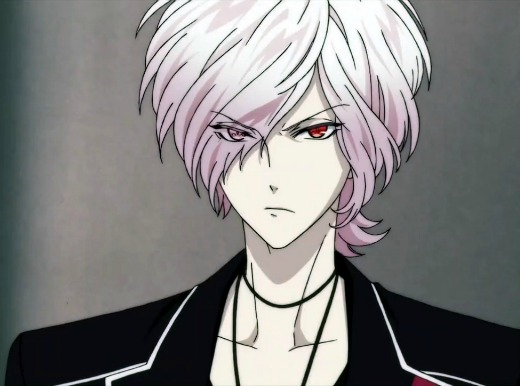 He is the last and youngest son of the Sakamaki brothers and is the only son of Christa. He is usually alone and hardly ever cares about what's going on around him. Although, he does get angry very easily and usually resorts to violence, breaking everything surrounding him. He manages to control himself when he's around Yui, but usually continues with outbursts. He is seen as a delinquent kind of guy.
---
There you have it. Have you fallen for any of the characters yet? Don't be too quick to judge! You'll have to watch Diabolik Lovers to find out more about these amazing characters.