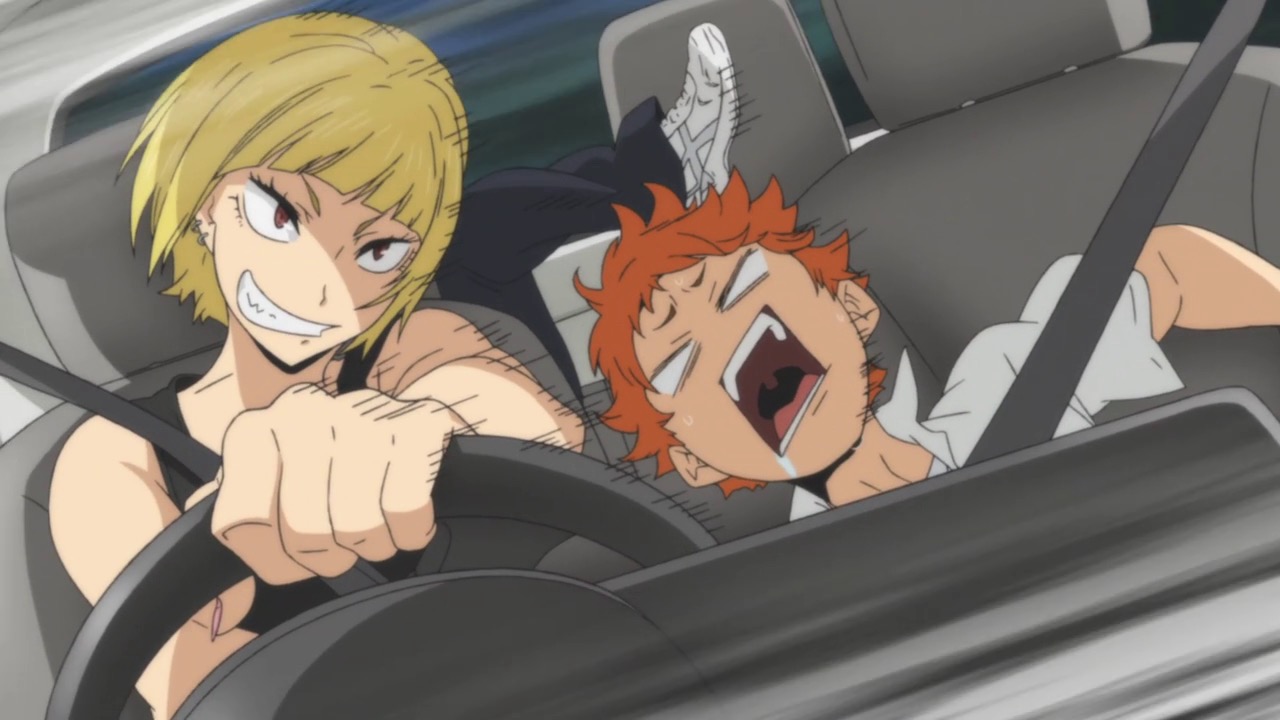 After giving us a taste of something quite different over its last couple of episodes, Haikyuu very much returns to its comfort zone this week with a focus on what's happening between the lines - both those on the court and on the road.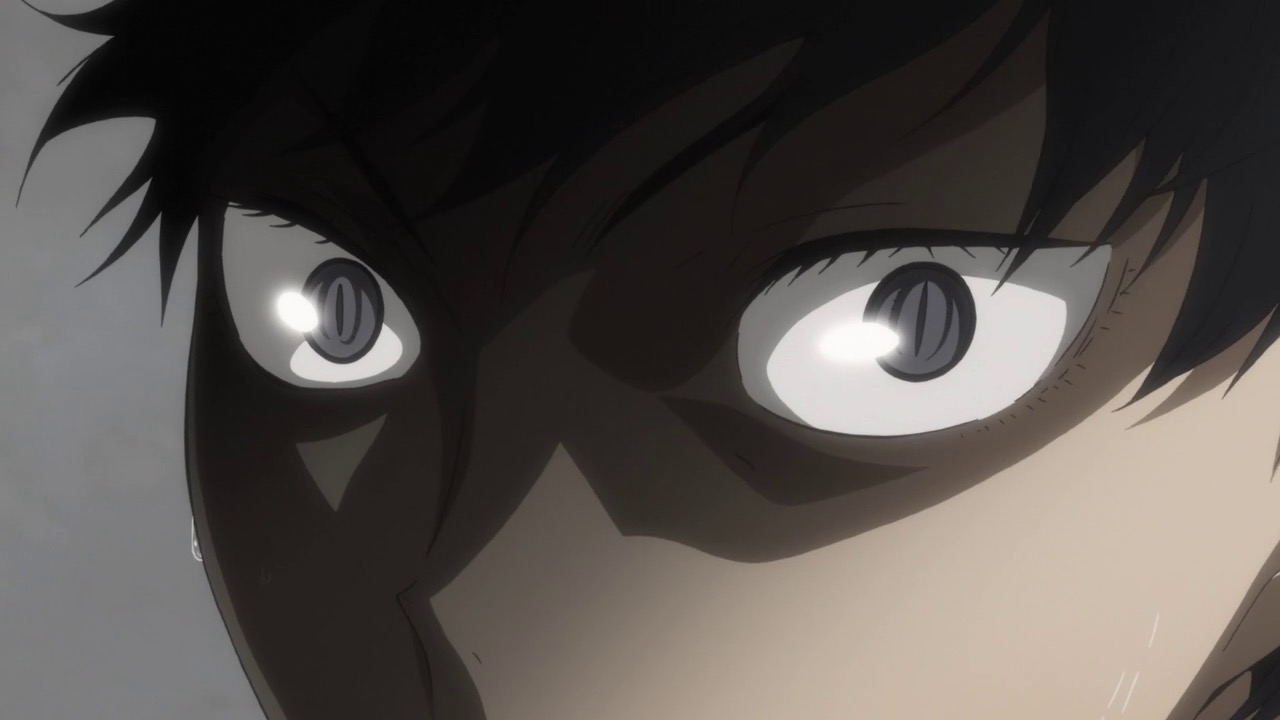 It turns out that despite Shenata's tireless coaching, both Hinata and Kageyama managed to fail one of their midterms - though in Hinata's case, it was only because he was off by one line on his answer sheet (which is why I never, never skipped questions even if I didn't know the answer - fill in one of the damn circles and make a check mark to remind you to remind you to revisit it when you finish).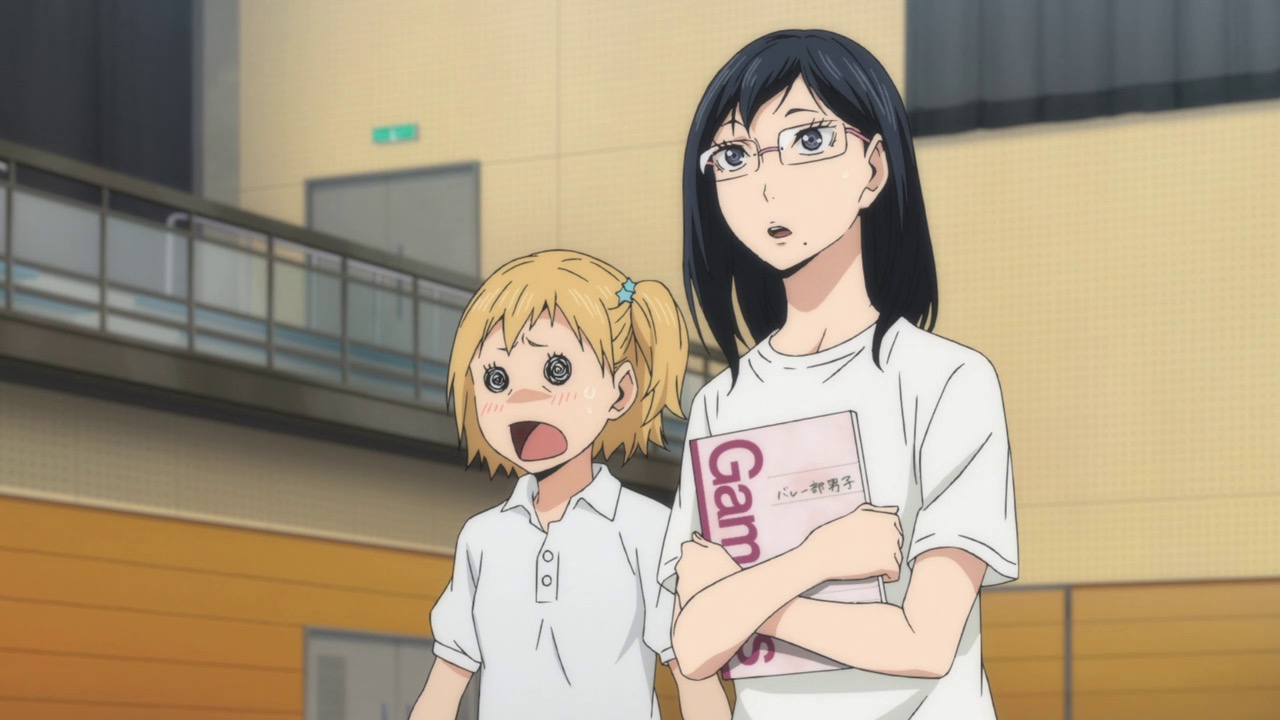 This is a bit of happy happenstance, though, as it gives rise to the rather entertaining spectacle of Kageyama and Hinata being rushed to Tokyo after their makeup exam by Tanaka's bad-girl onee-san Saeko. Her driving is part of the comedy, her blunt manner another - but not to be overshadowed is the fact that it's Saeko's memory that gives us our most detailed look yet at the Little Giant. He's one of the few real mysteries of Haikyuu - his importance in Hinata's life can't be overestimated, but we know next to nothing about him.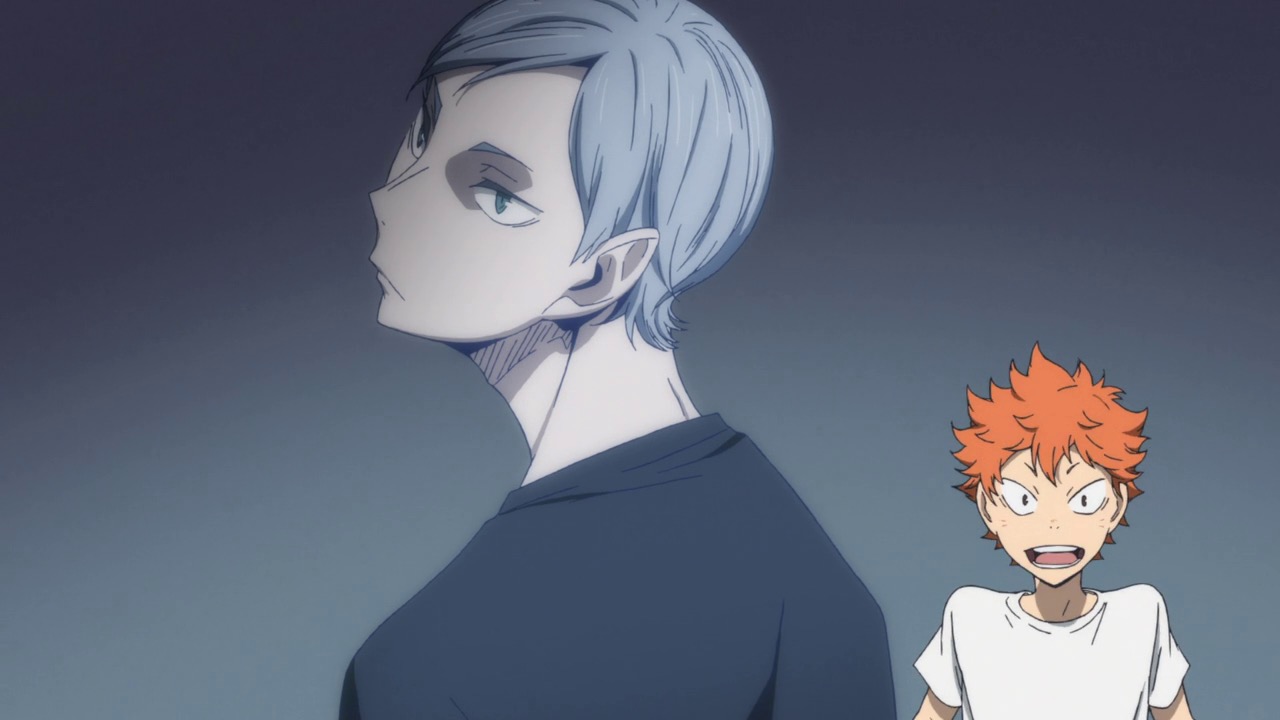 Meanwhile, the rest of the Karasuno boys (and not just them) are doing their best yokel in the big city routine (I know they're not from Tokyo, but mistaking a radio antenna for the Skytree is pretty extreme). Nekoma is indeed overrun with volleyballers from all over Japan, some familiar and some not (the always welcome Kimura Ryouhei shows up as one of the newbies, a hitter from Fukurodai - the first team that beats the undermanned Karasuno boys, still waiting for their freshman phenoms).
I'm sure some of these teams are going to continue to be important later on, but the fated rival of Hinata seems likely to always be Kenma, and for Karasuno to always be Nekoma. They're here of course - it's their school after all - but their headliner this week is Haiba Lev, the 194 cm middle blocker we saw just a bit of last season (when he looked pretty hapless). Lev is clearly Nekoma's wild card, a raw and inexperienced intimidator who's made scary progress in a very short time.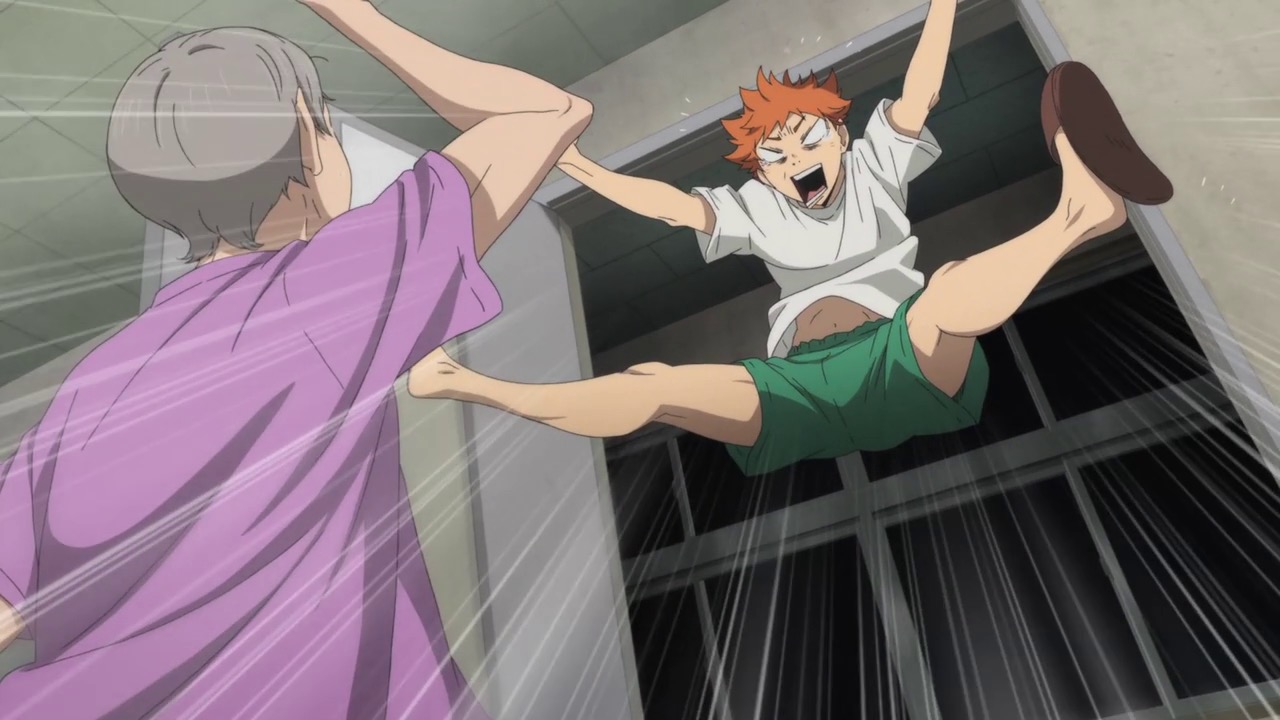 I like the fact that Lev isn't the dour, scary guy he initially seems to be, but actually a rather gregarious goofball who's just a little shy. And as such he and Hinata get on rather well, too - and it was also nice seeing them find common ground despite their yawning physical differences. Both boys want to be the ace, and they don't care if they don't fit the conventional model of who that's supposed to be. In fact Lev and Hinata share the same position, so he's actually a much more natural rival than Kenma, and I suspect we're going to see those two have many duels over the course of Haikyuu's run.
Don't forget to join the discussion for Haikyuu!! Second Season Episode 3 here!