---
---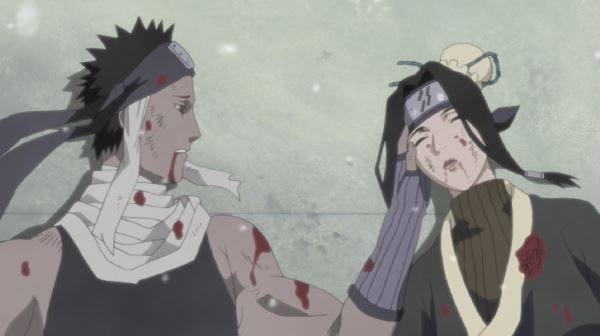 Haku is an extremely skilled young ninja, whose talents would have remained unknown if not for Zabuza adopting him off the streets. Despite being a hired killer, Haku has a heart of gold and ultimately sacrifices himself to save Zabuza's life. Zabuza was killed shortly thereafter, critically injured while killing the man who had kicked and abused Haku's corpse. Zabuza made peace with Haku's body, hoping that they would meet in the afterlife.
---
---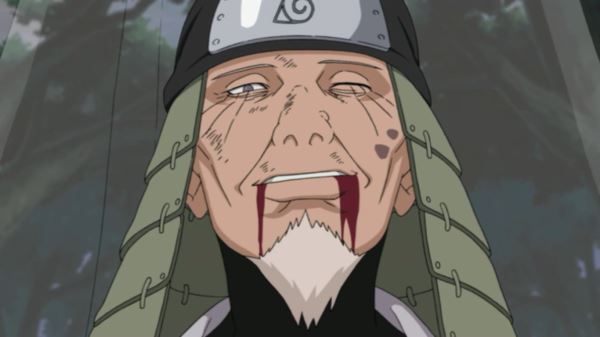 Sarutobi's death was the classic scenario of a hero sacrificing himself to kill the big villain. While his efforts were not completely successful, Sarutobi did succeed in injuring his foe badly enough that his village was saved from destruction. Feeling at fault for his former apprentice Orochimaru's attack on the village, he died with no qualms about his sacrifice. Even sadder was his funeral, when the entire village turned out to mourn their fallen leader.
---
---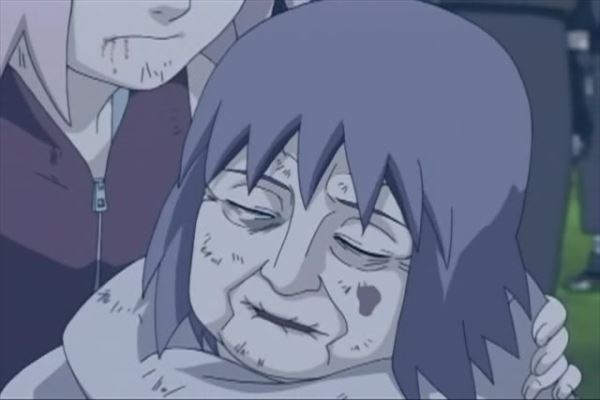 When a Bijuu (Tailed Beast) is extracted from a human host, the host dies. Gaara, leader of the Sand Village, had his Bijuu extracted and took his final breath. But the elderly woman Chiyo had developed a technique for reviving the dead, hoping to bring back the deceased parents of her grandchild. With that hope already gone and her grandson now also dead, she instead used the technique to revive Gaara, at the cost of her own life.
---
---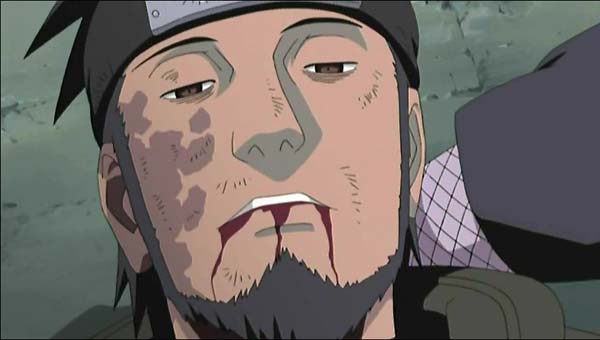 Asuma was a side character that did not receive much screen time, but his death was terribly heartbreaking. Dying in front of the students he had trained for years, Asuma was killed in one of the first attempts to take down members of Akatsuki. Like his father Hiruzen, Asuma's death was tragic not only for the death itself, but for the grief displayed by his loved ones after his passing. His legacy lived on during the battles against Akatsuki through his students, who remained instrumental in future battles.
---
---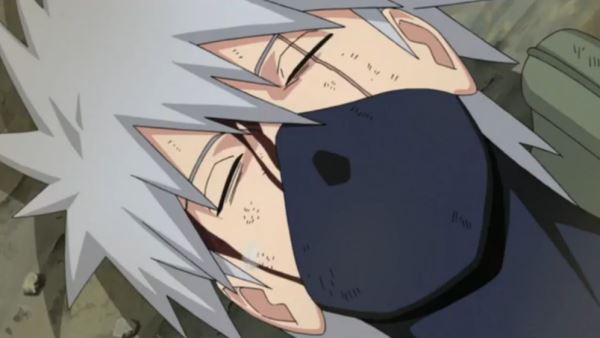 Kakashi was Naruto's first mentor, and his murder while defending the Leaf Village from Pain's assault came as a shock. His death was especially brutal because at the moment of death, Kakashi was immobilized. Despite knowing that the one ninja technique he could still use would kill him, he utilized the attack anyway to save a comrade. His death, like so many others within the series, was given in self-sacrifice.
---
---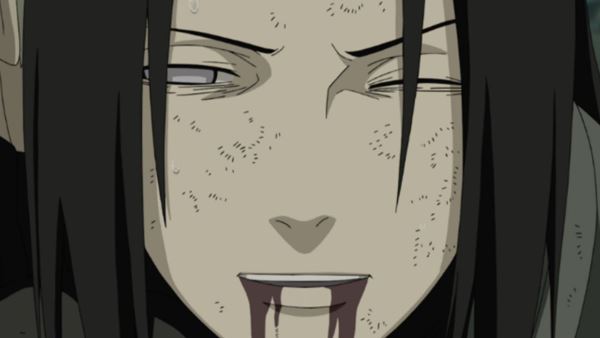 Neji is a part of the story right from the start of the series and his death near the end comes as something of a surprise. A ninja prodigy and genius fighter, Neji was one of the characters thought least likely to be a casualty. His death leaves a void in his team and the hearts of his friends that can never be filled. The fact that he dies in Naruto's arms only makes his end all the more tragic.
---
---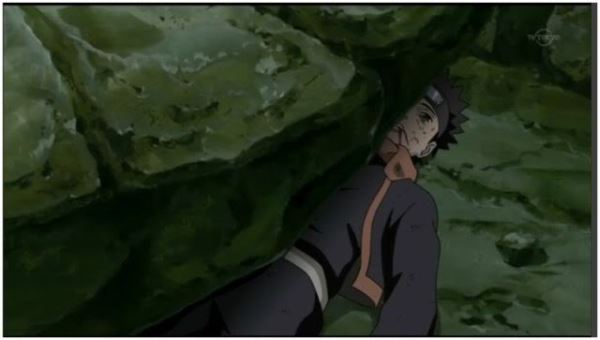 The last great ninja war saw casualties on many sides, including Kakashi's friend Obito. Having pushed Kakashi out of the way of a cave-in, Obito's entire right side got crushed under a boulder. With no way to escape alive, Obito gave some of his power to Kakashi and urged his friend to live on. As the cave-in continued, Obito reflected on his friendships with his teammates.
---
---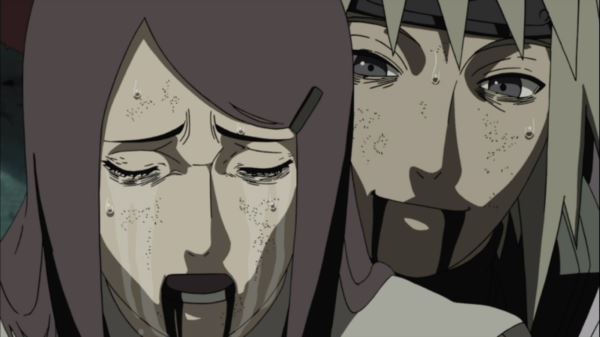 Prior to the events of the series, the Fourth Hokage defeated the Kyuubi and sealed him within the baby Naruto. This man was Naruto's father; he and Naruto's mother sacrificed themselves to protect their village and their child from the rampaging demon. Dying together with tears in their eyes, they made the ultimate sacrifice as parents to the son they would never know. As they spoke their final words to their newborn son, they died knowing their sacrifice had saved him.
---
---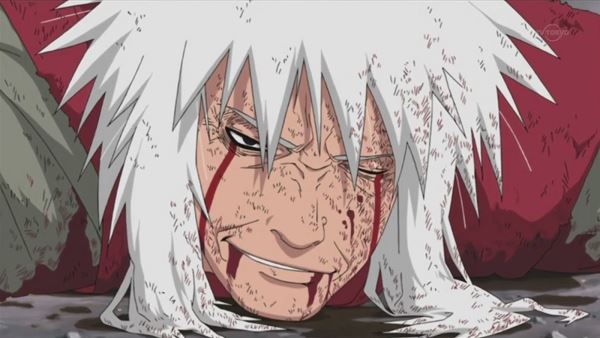 Naruto's mentor and one of the strongest living shinobi, Jiraiya infiltrated the main base of the criminal organization Akatsuki to gain intel. There he was confronted by the leader of the organization and his former pupil, Pain. Despite his best efforts, he was slain in battle by his former student. Naruto, Tsunade, and his other surviving friends wept rivers of tears over his death.
---
---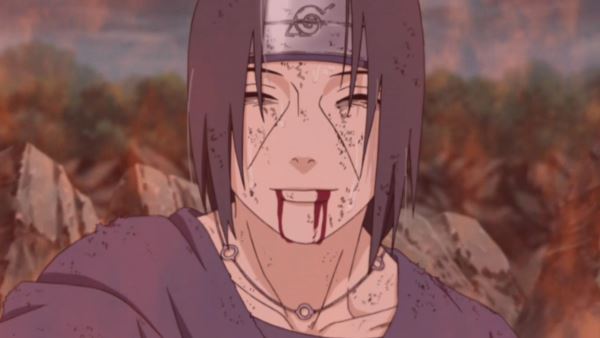 For years, Sasuke sought vengeance against his brother Itachi for the murder of their entire family. After finally meeting success in battle and exacting revenge, Sasuke completed his mission. But as Itachi died, he explained that he was ordered to kill their family by their village. His one condition, to spare Sasuke's life in exchange for the rest of their clan.
---
Many different characters die throughout the course of "Naruto" and "Naruto: Shippuden", heroes and villains alike. We audience members are almost always saddened by the deaths of heroes and sometimes even fallen villains can make us weep. Most of all, it is those who perish through self-sacrifice for the sake of others that make our hearts cry.