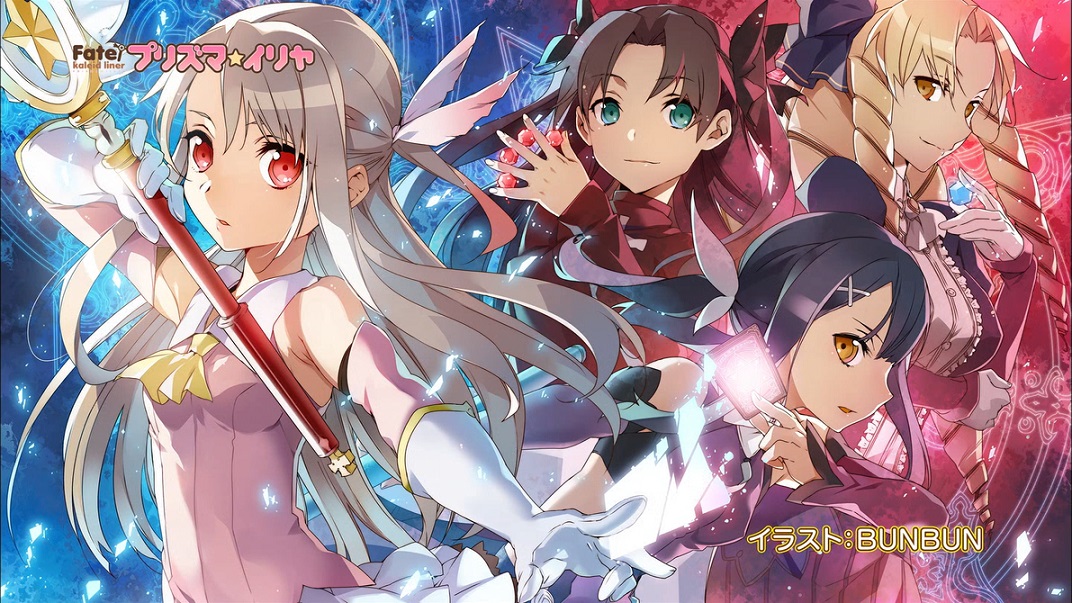 Fate/kaleid liner Prisma☆Illya tells the story of Illyasviel von Einzbern, an ordinary elementary school girl who is tasked with the collection of seven Class Cards, with the help of Kaleidostick Ruby, a talking magical wand. Kaleidostick Ruby originally belonged to Tohsaka Rin, a sorceress, but Ruby deemed her unworthy to become a magical girl. Illya has a rival, Miyu, who wields Kaleidostick Sapphire, and is mentored by Luviagelita Edelfelt.
Illya lives with her adoptive older brother, Emiya Shirou. Their parents are always away on business, working hard to to allow their children to live comfortable, normal lives.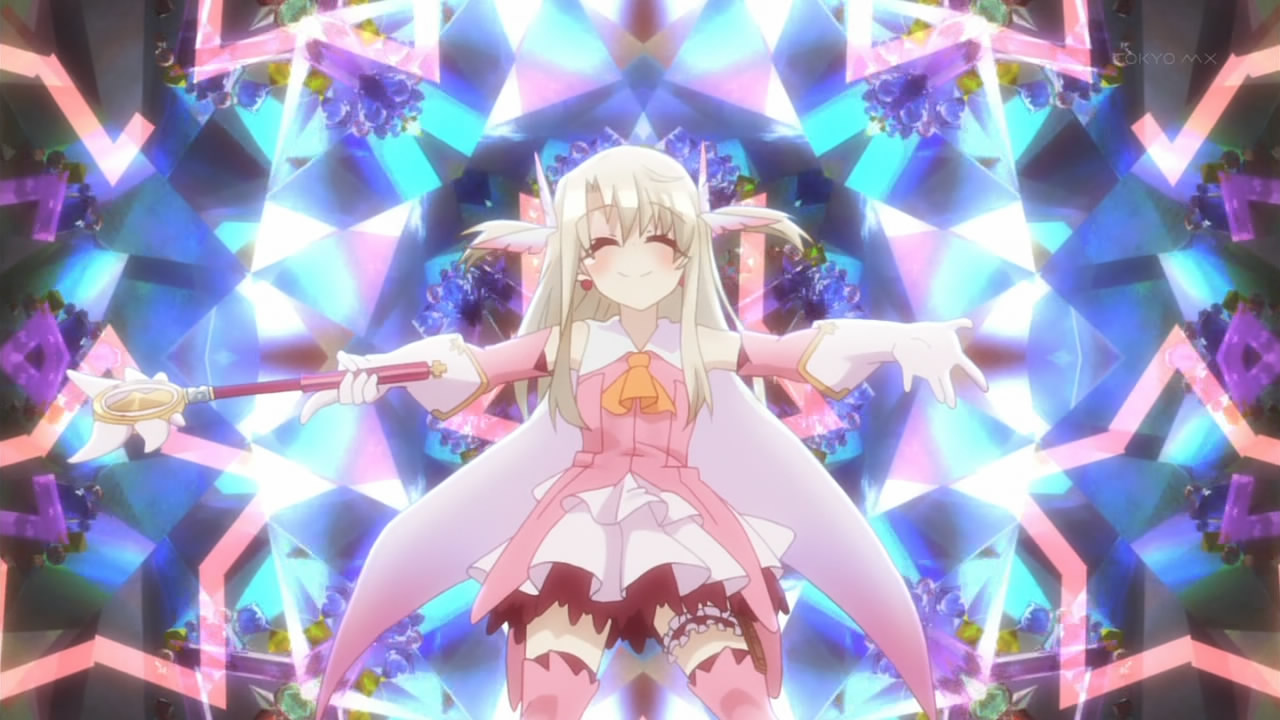 Fate/kaleid liner is generally lighthearted and cute, but manages to expand on the Fate universe. Like most magical girl titles, Fate/kaleid liner is very self-aware, and makes abundant use of the magical girl tropes that we all know and love, including the sparkly pink transformation scenes. The role of both snarky mascot animal and cute magical device (often with star or heart motifs) is taken by Ruby. And of course, what kind of magical girl doesn't have a rival magical girl who (spoilers) eventually becomes their best friend?
Numerous side characters from Fate/stay night appear in Fate/kaleid liner, such as Shirou's teacher, Fujimura Taiga.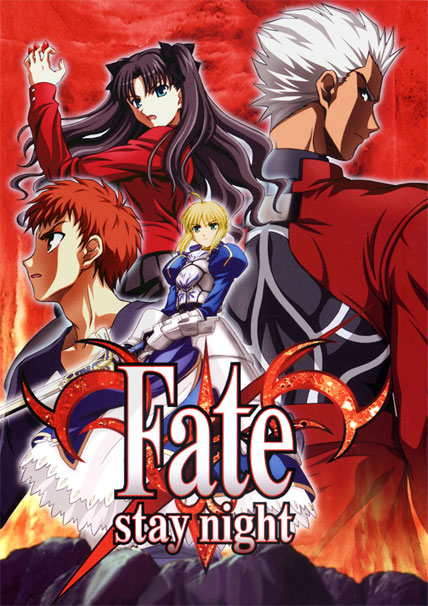 Not much needs to be said of this classic by Type-Moon. Originally a visual novel series, the Fate/stay night franchise expanded to include many anime, manga, and game spin-offs, like the recent adaptaion Fate/stay night: Unlimited Blade Works.
The magical girl spin-off and its parent series seem to be set in alternate universes. While references to the Holy Grail War are made in Fate/kaleid liner, the wars definitely take a backseat to magical girl antics. Fate/kaleid liner's characters differs from Fate/stay night's in several ways. In Fate/kaleid liner, Illyasviel is actually main character Emiya Shirou's adoptive older sister. She is also master of the Beserker class in the Fifth Holy Grail War. Their parents had died in a fire during the Fourth Holy Grail War, ten years before the start of the events of Fate/stay night. Characters from F/SN that appear in Fate/kaleid liner may also have different occupations or roles than they have in the main series.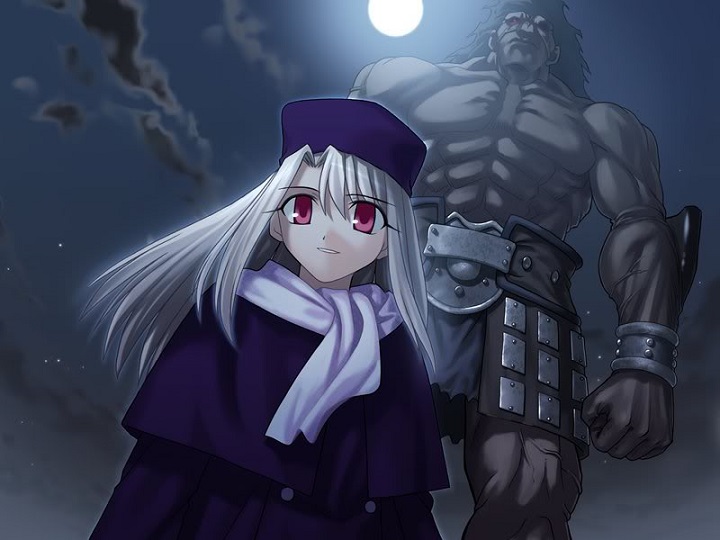 Fate/stay night's version of Illya. Looks different, right?
While most key characters in Fate/kaleid liner are pre-existing characters from the Fate franchise, Miyuwas created for the Prisma Illya storyline.
---
Magical Girl Lyrical Nanoha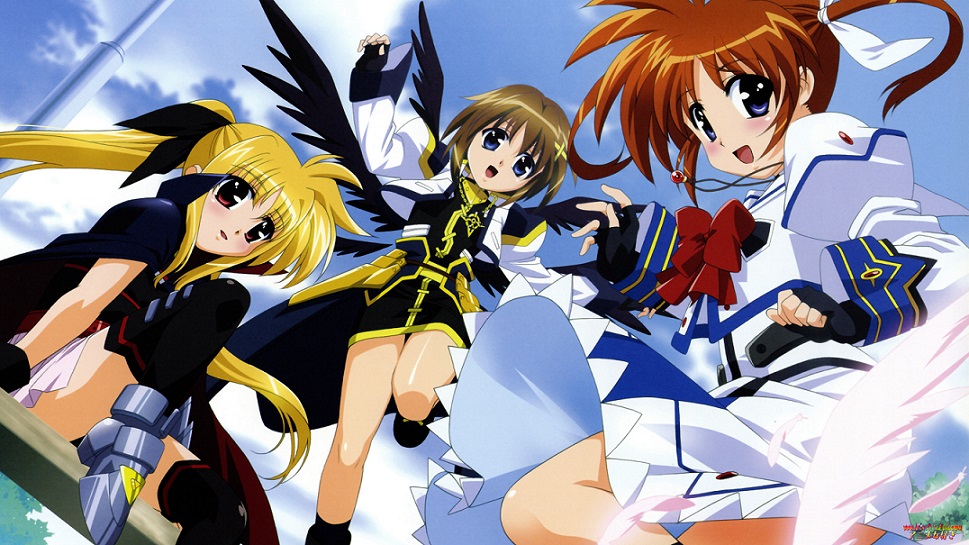 Over ten years old and still thriving, Lyrical Nanoha has become one of the mainstays of the magical girl series. This show covers Takamichi Nanoha's quest to help a magician, in the form of a ferret named Scrya Yuuno, collect 21 Jewel Seeds, magical artifacts that granted large amounts of power to their wielders.
In terms of plot design, Magical Girl Lyrical Nanoha is also pretty formulaic to the magical girl genre. The main character has a quest to collect something, a mascot/mentor, a rival, and a magical staff. Unusual to magical girl character designs, however, is Nanoha's long skirt. There is a conspicuous lack of frilly pink material in Nanoha's costume designs, and the first two seasons, which feature Nanoha as a third grader, depict her in a long white dress.
Following its success, Lyrical Nanoha has released many sequels, the latest of which aired this year. Lyrical Nanoha ViVid features a new set of main characters, one of which is Nanoha's adoptive daughter. The majority of characters from these series were not present in the original work.
Triangle Heart
This is one of the cases in which the spin-off actually became more popular than the original. Triangle Heart is an eroge series that started in 1998. Each game features a love triangle between two girls and one boy (with many other side heroines to choose from)
In this story, Nanoha is the half sister of Takamachi Kyouya, the main character of Triangle Heart 3. Like in the spin-off, Nanoha has a bright, friendly character. Like Fate/kaleid liner, Lyrical Nanoha turns the main character's sister into a magical girl. They also reduce their ages to around the age of ten. Both sets of parents are revived for the purposes of the magical girl spin-off, presumably because otherwise it would make for too dark of a setup.
---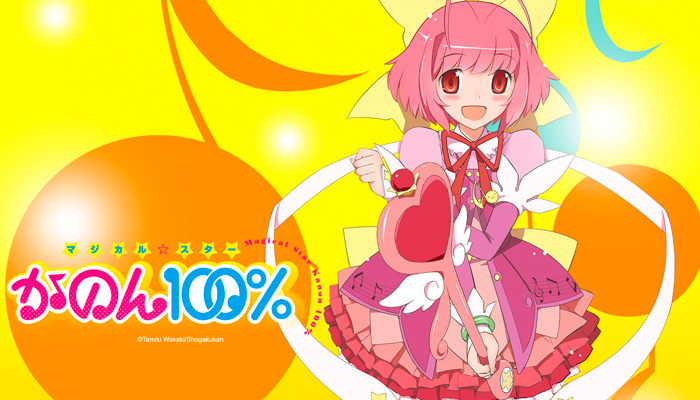 This one episode OVA tells the story of popular pop idol turned magical girl, Nakagawa Kanon. She gets turned into a little child because of a runaway spirit, and has to use her singing in order to defeat the spirit to recover her body.
Like Fate/kaleid liner Prisma☆Illya, Magical☆Star Kanon 100% turns an important character from the main storyline into the mentor of one of the side characters. Elsie, a "New Devil", gives guidance to Kanon so that she can achieve her full power level.
No magical girl anime is complete without a transformation scene, and this OVA contains three- first with Kanon's change into a little girl, then her official tranformation into Little Witch Kanon, and her subsequent return to her full size. Of course, her costume is pink and full of stars, hearts, and music notes. Kanon also inexplicably knows exactly how to use the magical wand that just appears on her person, twirling it expertly then transforming it into a microphone.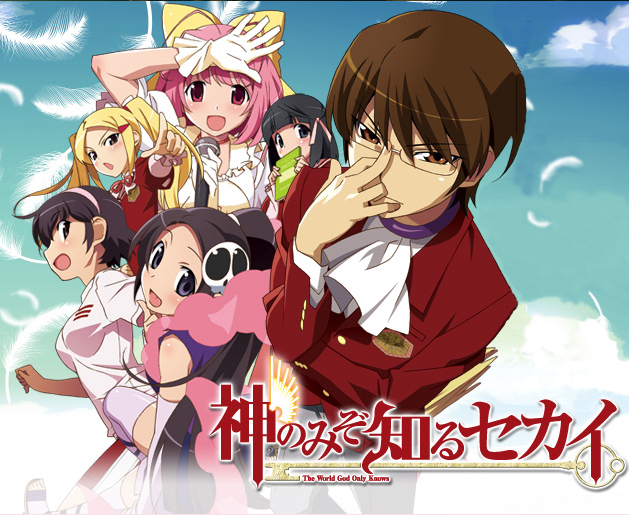 Also known as The World God Only Knows, Kaminomi is comedy harem romance anime about a dating (sim) expert who is forced to seduce real, live women in order to capture runaway souls.
In a way, Elsie takes the same role in both shows, although Keima's method of defeating runaway spirits is significantly less frilly and musical.
In both shows, Nakagawa Kanon is Keima's classmate as well as a teen idol.
---
Pretty Sammy
Last but not least is a triple whammy of Magical Girl spin-offs.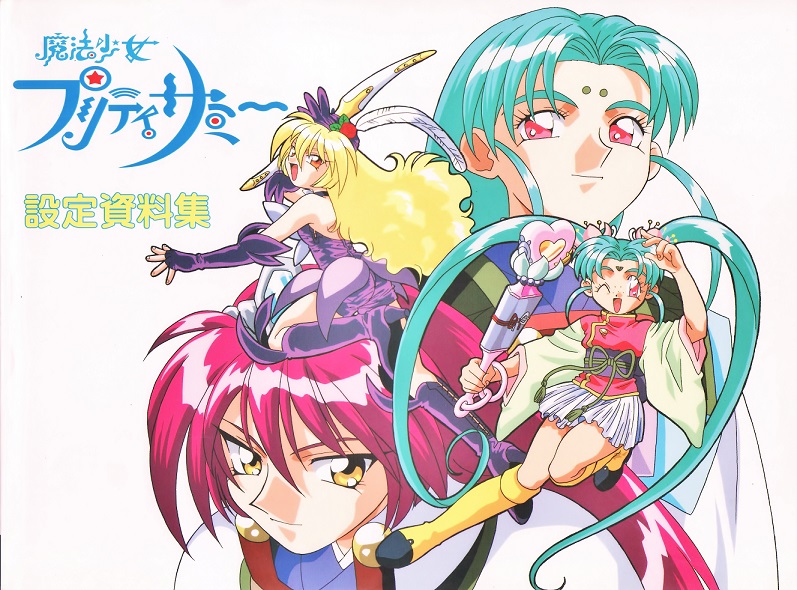 Mahou Shoujo Pretty Sammy was born in an audio drama, in which a scientist named Washu's invention ends up creating alternate universes, one of which is Pretty Sammy's. The OVA was later expanded into a full series after its good reception.
Mahou Shoujo Pretty Sammy is the alter ego of Kawai Sasami, an ordinary girl who is granted power by the to-be queen of the magical kingdom of Juraihelm, Tsunami. She fights to protect her friends, and is often in conflict with her rival, Pixy Misa. Pretty Sammy has a mascot named Ryo-Ohki, an alien bunny-like being.
Like in Fate/kaleid liner, Sasami's rival and best friend Misao were created for the spin-off, and don't exist in the original series.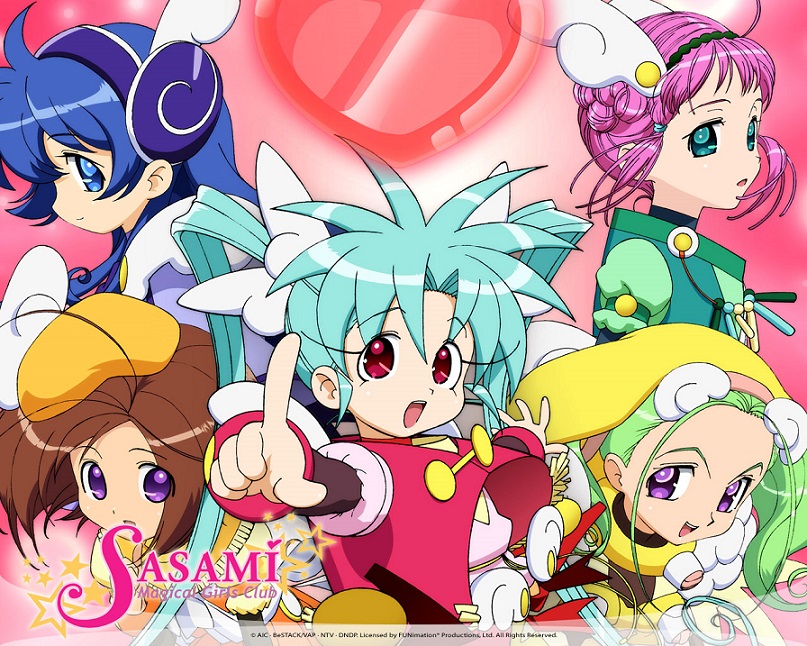 Released ten years after both the previous spin-offs and the original Tenchi Muyou! series, Sasami: Mahou Shoujo Club's art is drastically different. Misao from Mahou Shoujo Pretty Sami makes a reappearance in this anime, but of the five main characters, only Sasami has a counterpart in the original work, although her character design was altered. Sasami's last name in Magical Girls Club is Iwakura.
Washu from the Tenchi Muyou! canon is the girls' mentor.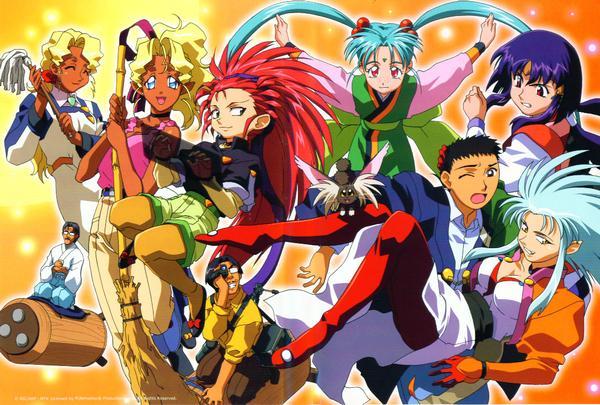 Ai Tenchi Muyou! first aired in 1995, and is perhaps the defining title of the harem anime genre. It spawned countless sequels and spin-offs, including the magical girl series centered around Sasami. Many of Tenchi Muyo's characters are from the Jurian royal family.
In Ai Tenchi Muyou!, Sasami, full name Masaki Sasami Jurai, is a main character as well as the younger sister to Masaki Aeka Jurai, and love rivals for Masaki Tenchi Jurai. (Yes, this means they're somehow related. Don't ask.) They are each candidates for the Jurian throne. Tsunami is one of three powerful goddesses, rather than being future queen.