Detective Conan is a long-running mystery anime that currently has over 700 episodes. During the course of the series, there have been murders, kidnappings, thefts, and other kinds of mysteries that are solved by the protagonist, Conan.
While there are other mystery anime series out there, including ones that feature child detectives, they aren't quite the same as Detective Conan. The main character, Conan Edogawa, has a unique circumstance that causes him to be different from other young anime detectives, which gives the series an angle that makes it stand out.


Overview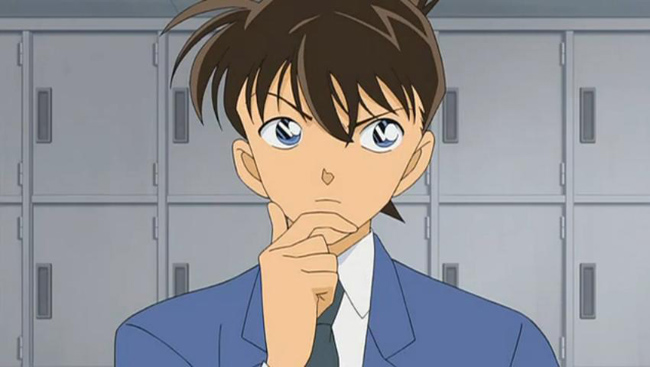 Shinichi Kudo is a genius high school detective who can solve cases faster than the police department, so they call him in to help with difficult cases. But one day, while investigating a murder at an amusement park, Shinichi is attacked by two men in black who force him to take an experimental poison. The poison, which is supposed to kill Shinichi, shrinks him down into a young child instead.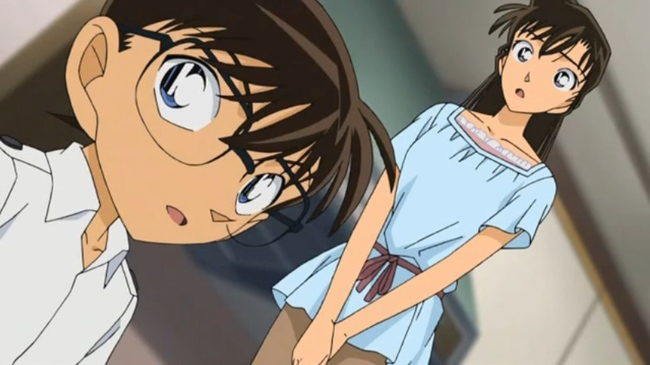 In order to hide his true identity, little Shinichi takes on the name of Conan Edogawa and pretends to be a relative of his neighbor, Dr. Agasa. Conan goes to live with Shinichi's friend, Ran Mori, who is unaware that Conan is really Shinichi. Conan hopes he can use the resources of Ran's father, a bumbling private investigator, to try to locate the men who poisoned him. Over the course of the series, Ran has almost figured out, on a few occasions, that Conan is actually Shinichi, but she always second guesses herself and doesn't realize that she's right.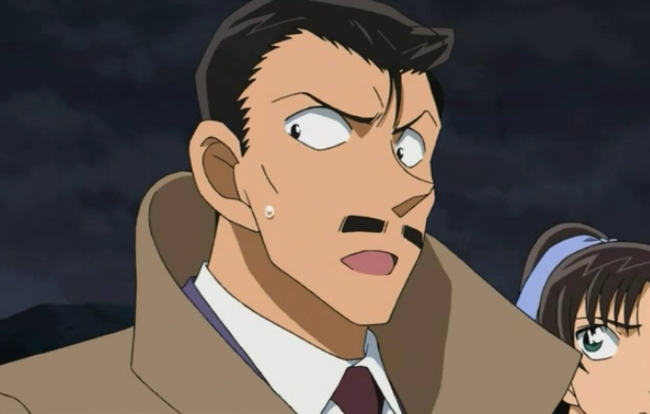 In the process of trying to locate the men in black, Conan finds himself covertly helping Ran's father, Kogoro Mori, to solve cases by using his natural intellect and the special inventions created for him by Dr. Agasa. Thanks to these inventions, which allow Conan to knock Kogoro out and disguise his voice, Kogoro has become a well-known detective nicknamed "Sleeping Kogoro." Kogoro is unaware that he's unconscious whenever the crimes are solved, so he readily takes the credit that's being given to him.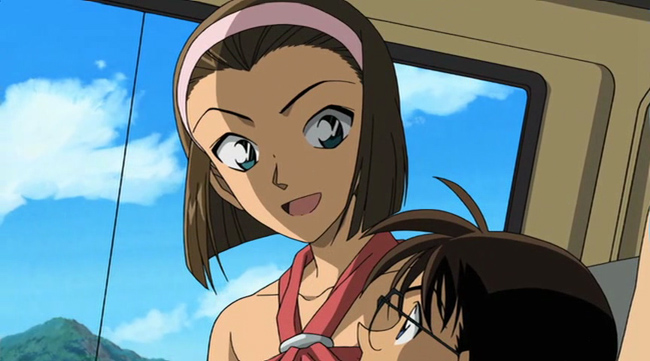 But there are times when Conan stumbles upon a mystery and Kogoro isn't around. For these mysteries, he is usually accompanied by Ran and her best friend, Sonoko Suzuki. In these instances, Conan knocks out Sonoko with his watch dart, and uses his voice changing bow tie to impersonate her voice. Conan has had to utilize Sonoko in this manner enough that she has actually come to believe that she is some kind of detective who can rival Shinichi Kudo.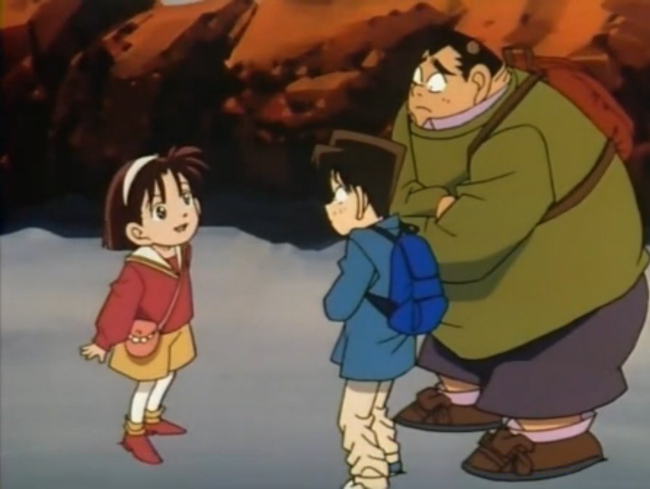 Conan now attends Teitan Elementary School, where he meets and befriends Ayumi Yoshida, Mitsuhiko Tsuburaya, and Genta Kojima. They form the "Detective Boys", and sometimes the group solves mysteries. Ayumi is naïve and innocent, and is the most likely to inadvertently create problems for the others when they're on a case. Mitsuhiko is smart for his age, but doesn't quite have the intelligence that Conan does. Genta is overweight, loves to eat, and can look intimidating. However, Genta is actually a kind and gentle boy.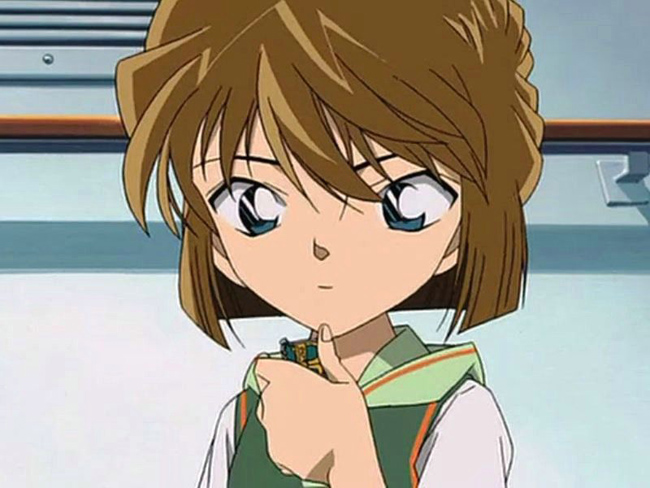 Later, Conan and the other "Detective Boys" meet Ai Haibara. She's actually Shiho Miyano, a member of the organization that poisoned Shinichi and the inventor of the poison. Shiho had taken some of the poison in a suicide attempt, but it made her smaller, as it had to Conan, instead of killing her. Shiho is taken in by Dr. Agasa and is given the name of Ai Haibara. Ai hangs around Conan and the other members of the "Detective Boys", and she's able to help Conan solve cases. Ai is aware of Conan's true identity, due to her own circumstance, and of the characters in the show. It appears that only Conan and Dr. Agasa know who Ai really is.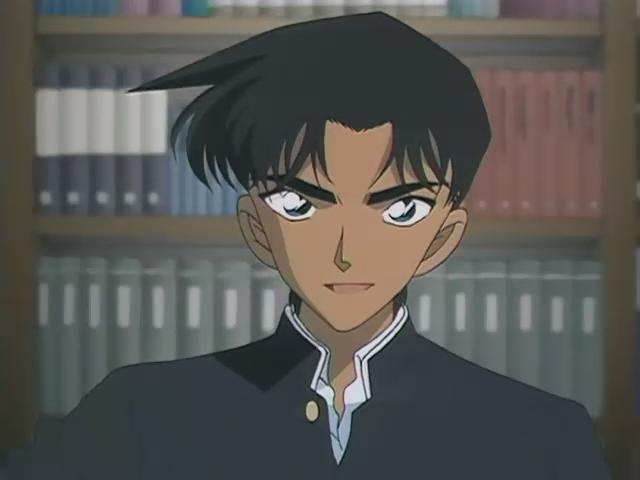 Heiji Hattori is a high school detective from Osaka and considers himself Shinichi's rival. He's the son of the chief commander of the Osaka police department. Heiji is one of the few characters in the series to learn that Conan is actually Shinichi, and this leads to Conan and Heiji becoming allies. Heiji can sometimes be seen helping Conan out with a case on the rare occasion when the younger detective is stuck figuring out a clue.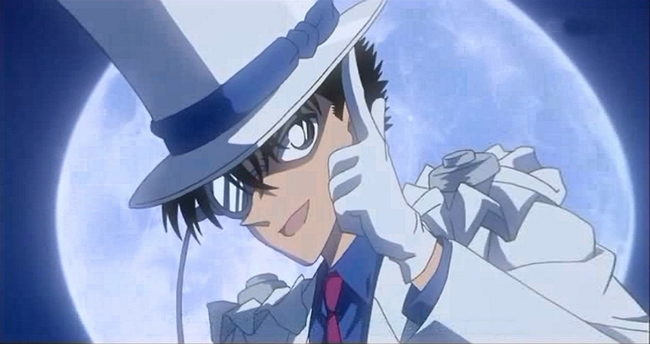 Kaito Kid is a gentleman thief who uses magic tricks to perform his crimes. Usually, his heists are performed as a large audience watches. Kaito Kid is also a master of disguise, and has an uncanny resemblance to Shinichi Kudo. He may not show up terribly often in Detective Conan, but he still serves as an adversary for Conan and his sleuthing abilities.
Who Should Watch Detective Conan?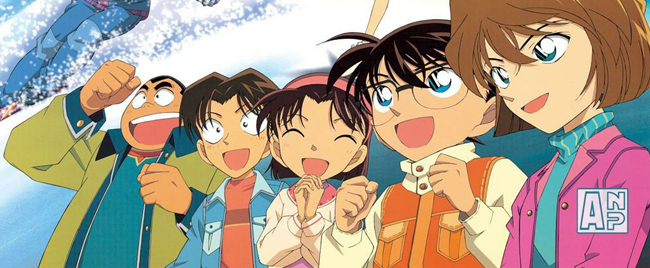 Detective Conan should appeal to viewers who enjoy watching mystery stories. It should also pique the interest of people who like to think about what they're seeing, since the series lends itself to encouraging viewers to try to solve the mystery before Conan reveals the answer. While some of the mysteries can be easily solved by the viewer before the big reveal, there are a lot more stories where the audience is left guessing all the way up to the climax.
Similar Anime Titles
1. Agatha Christie no Meitantei Poirot to Marple (Agatha Christie's Great Detectives Poirot and Marple)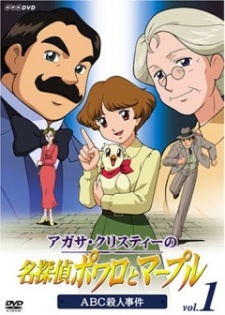 This anime adapts several of Agatha Christie's stories about Hercule Poirot and Miss Marple. The series introduces a character named Mabel West, whose father is a mystery writer who wants his daughter to lead a normal life. However, Mabel wants to be a great detective and goes on a journey to London to become an assistant to Hercule Poirot.


2. Kindaichi Shounen no Jikenbo (Kindaichi Case Files)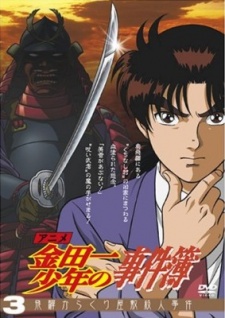 High school student Hajime Kindaichi is supposedly the grandson of the famous fictional private detective Kosuke Kindaichi. On the surface, Hajime appears to be unmotivated and lazy, but he actually possesses great intelligence and deductive prowess. Kosuke finds himself solving gruesome murders, many of which have a supernatural touch to them.


3. Tantei Gakuen Q (Detective School Q)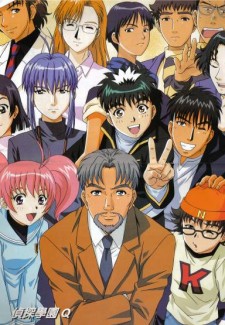 Kyuu has a knack for logic and reasoning, and his goal is to become a detective. He attends Dan Detective School, and is a member of Class Q. The series focuses on Kyuu and his classmates as they encounter adventures and mysteries that they solve together.
This series is set in the near future in the Great Era of Detectives. Sheryl, Nero, Elly, and Cordelia are part of the Milky Holmes detective agency, and they use teamwork and their Toys that provide supernatural abilities to help them solve the cases that come their way. But when they lose their Toys during an encounter with The Gentlemen Thief Empire, the girls must try and regain the use of their Toys or potentially be expelled from the Holmes Detective Academy.


5. UN-GO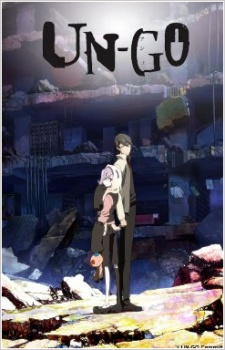 Shinjurou Yuuki has a passion for mysteries and a talent for solving them. Unfortunately, this has made him a target of dark forces in the underworld of a near future Tokyo. While the police may not necessarily be on Shinjurou's side, he receives aid from his associate, Inga. Together, Shinjurou and Inga make a living by solving crimes.