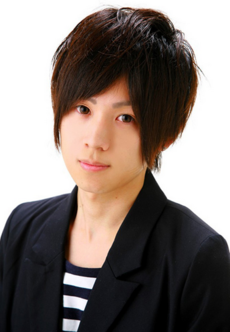 A newcomer (debuted 2013) to the anime industry, Yamashita plays the starring role in Yowamushi Pedal.
His other roles include:
Shounen Hollywood: Holly Stage for 49- Saeki Kira
Sword Art Online II- Jun
Hetalia: The World Twinkle- Ladonia
How did you feel when they announced the Yowamushi movie adaptation?
It was near the end of the anime series, so I was sad that it was almost over. At that time when I heard news about the movie adaptation, I was so happy I could fly! I was so moved that I could voice Sakamichi again. And I was so happy to hear that the author Watanabe Wataru-sensei had written an original story for the movie! Honestly, I had some hope that they would make a movie from Yowamushi, but the TV series had lasted for a while, so I kind of thought it would be over. My seniors all had some kind of intuition about the movie though, and only said "I thought so," when the announcement was made. (laughs)
It's been two years since the start of Yowamushi Pedal. Do you feel you've changed in this time?
If I think about it, I remember lots of little things that happened. As for changes… I've gained weight. (laughs) After recording sessions, my seniors would always treat me to delicious foods I'd never eaten before, so I gradually got chubbier! I like to eat, so I was happy even if I gained weight in the process. (laughs) But now recording is over, and I've even taken to riding my own bike, so I feel pretty good.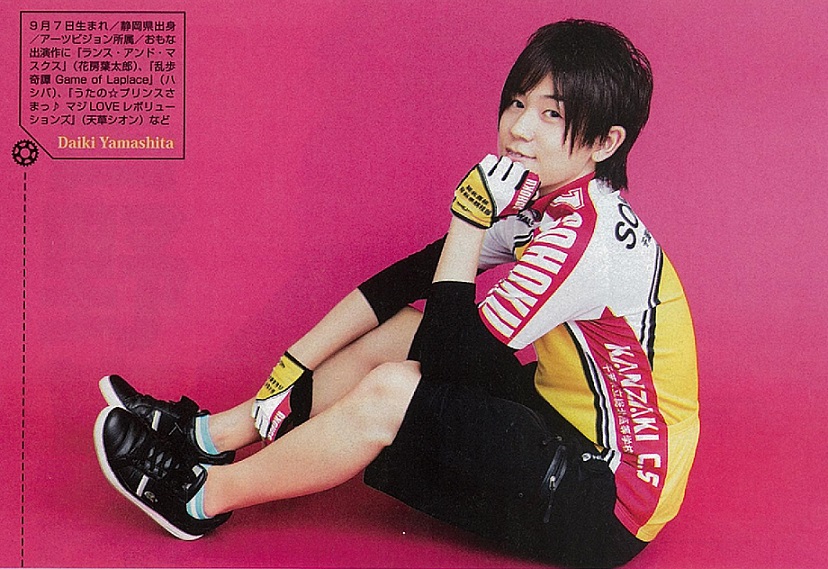 New characters will appear in this movie as well. What kind of character is Miyano Mamoru's role, Yoshimoto Shin?
The team Kumamoto Daiichi is heavily influenced by Taura-san. Compared with the passionate Taura, Yoshimoto-san is a very cool character. They have a good balance, and helped me understand better what kind of team Kumamoto Daiichi was. Miyano-san has some really cool lines! Please pay attention to them.
I heard that Miyano's cool Kumamoto accent was a big topic at the studio.
It was really cool, unlike Taura-san's accent! (laughs) Just kidding, of course Taura-san's accent is cool too. I love Kumamoto accents! Even if they're saying the same thing, it sounds different! (laughs) Also, Miyano-san is a new participant in YowaPeda, so he would always laugh when Izumida or Machimiya said "AB!" or "Ee!!" We had already gotten used to it, but to an outsider, it was definitely a group of strong personalities. (laughs)
Was it your first time working on a show with Miyano-san?
It's our first time properly working together. But even so, when we received our lunch boxes during break, Miyano-san would always say, "here, take mine too," giving me his sides.
Lastly, please leave a message for fans of Yowamushi Pedal.
There are lots of great scenes that are worth watching in this movie, so it's not a movie I can say "please look out for this specific scene." Instead, let's cheer on these characters together!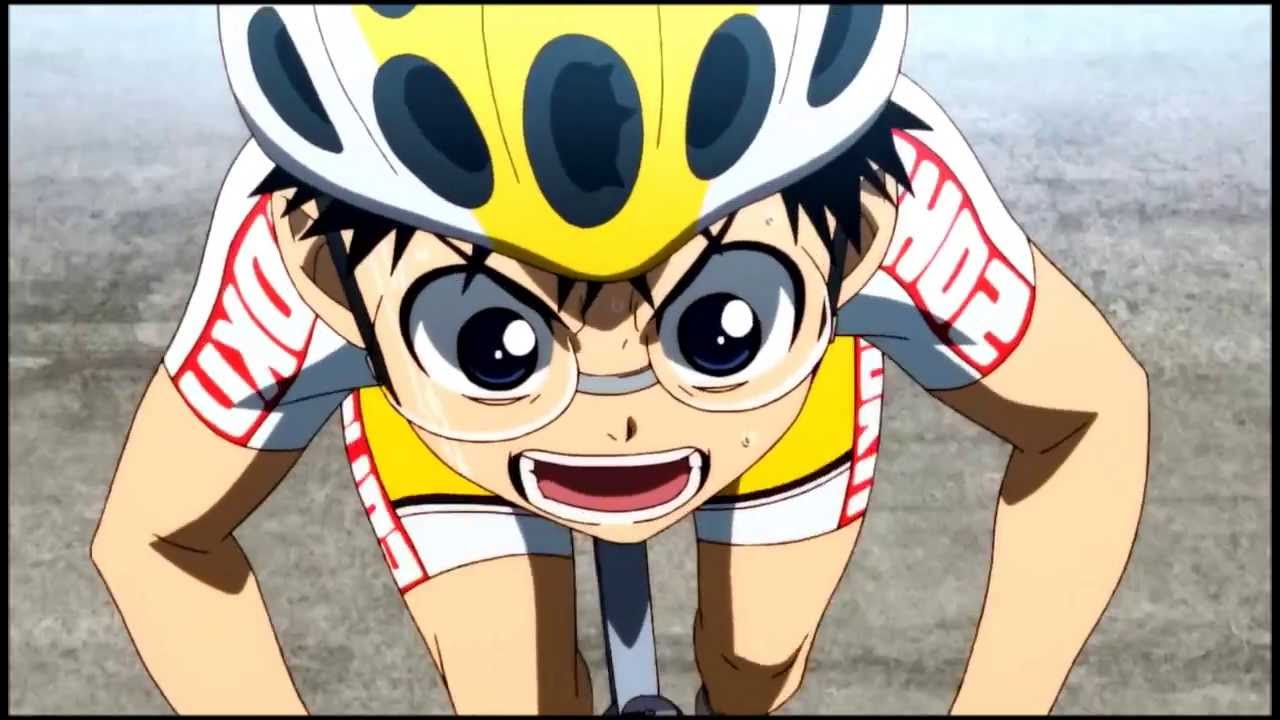 ---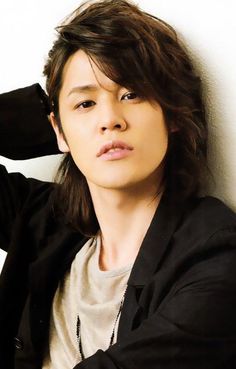 A close second on MAL's ranking of voice actors (first being bishoujo queen Hanazawa Kana), Miyano outstrips third place Kugiyama Rie by 4,000 votes! He voices a new supporting character in the upcoming Yowamushi Pedal movie, named Yoshimoto Shin.
Miyano's other roles include:
Chihayafuru- Mashima Taichi
Death Note- Yagami Light
Durarara!!- Kida Masaomi
Ouran Koukou Host Club- Suou Tamaki
How did you feel when they announced the Yowamushi movie adaptation?
Of course, "Yowamushi is amazing," and "what an interesting show!" popped to mind. Yowamushi is a work that has an expansive plot, and I knew that it had a wide, large fanbase, so of course I was happy to be a part of it, but also really nervous. Yoshimoto is a new original character, so I wasn't sure how to perform him, but after reading the manga I fell in love with the series, and really looked forward to the recording sessions. I was surprised when I found out that Yoshimoto was from Kumamoto city. I wondered to myself, "Why did they choose me?" (Kumamoto is in Southern Kyuushuu, whereas Miyano is from Saitama prefecture next to Tokyo). I was really happy though, and wanted to challenge myself by voicing a character with an accent!
What did you think when you read the scenario for the movie?
I watched the trailer and cried! (laughs) But I cry at almost anything. Even just when Toudou (Jinpachi) says "Maki-chan!" I freak out. (laughs) The characters and their relationships really stuck with me, and even in the movie version, each scene is memorable. There are many scenes that are about friendships and human relationships. The movie takes place "on some day" after the end of the Inter High tournament. So it's about their feelings after overcoming different hurdles, and even things that went unaddressed from the very beginning. So I think that fans will enjoy every moment!
What kind of character is your role, Yoshimoto Shin?
He has the aura of a manly dude from the Kumamoto area. I tried to imagine what kind of voice I would give him after seeing his character design. Not only how masculine his voice sounded, but how he would sound in the different conflicts in the movie. Not to mention he's a third year, so he probably has a lot of strong feelings about his last Inter High.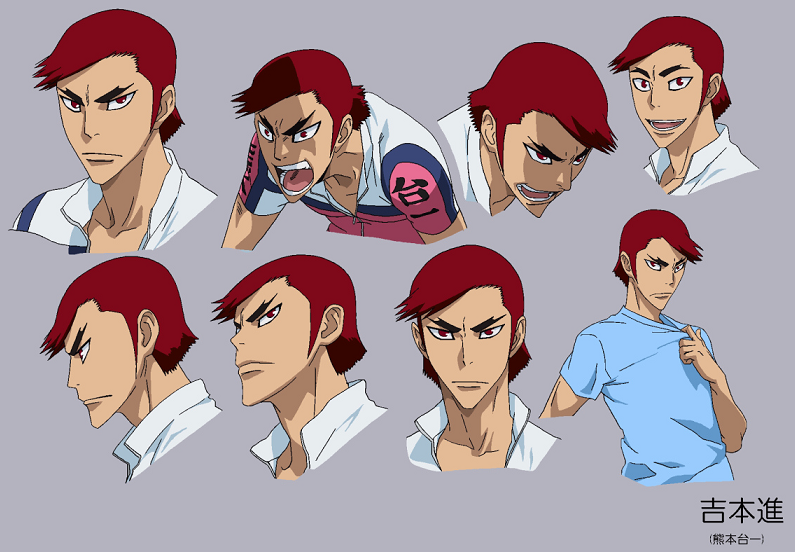 What did you pay attention to when recording your lines?
I concentrated on how to show Yoshimoto's personality. While paying attention to balance and my surroundings in the studio, of course. There was a person from Kumamoto, so I asked him a lot for help with the accent. I practiced a lot with Tajiri Hiraoki, the voice actor of Taura urging me on.
How were the lines that used Kumamoto slang?
I had practiced a lot and asked Tajiri-san to listen to me say them, so I didn't think they were too difficult. I thought I had gotten Kumamoto slang down pat. But sometimes I would mess up and be unable to recover. Instead of words, random gibberish would come out of my mouth! (laughs) But personally I had fun with it.
I heard from Director Naganuma and the voice actor for Onoda, Yamashita Daiki, that they thought that your accent "sounds cool, even if it's the same as Taura san's accent"
Really? (laugh) Actually, I had asked Taura-san to tape his reading of my lines for me. So it was all thanks to him. (laughs) Because of that, I found a different angle to portray Yoshimoto in.
I also heard you really enjoyed hearing Izumida say "abs."
It was so great! To be honest, I hadn't watched much of the anime before going to recording, and had only read the manga, so my first time hearing Izumida say "ab" was in the recording studio. To hear a character from your favorite manga come to life before your eyes was so amazing!
**Yoshimoto is a climber, but do you think you're a climber, sprinter, or all-rounder?
With my running style… (note: the word Miyano uses here is often used for horses)
Running style?!
I just wanted to say that. (laughs) I play a climber, but I don't think I'm one myself. I'm the type that's really bad with long distances, so I might be a sprinter. Only my start is fast! Even when I was in the soccer club in school, I was told "You can't maintain your speed, so we can't use you." (laughs) So just leave the short distances to me!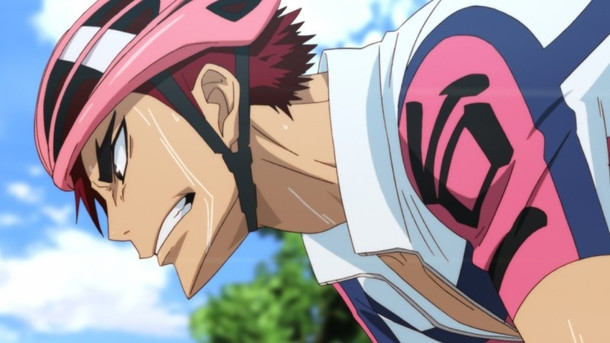 Lastly, please leave a message to the fans awaiting the movie.
I was really happy to be able to participate in the production of the Yowamushi Pedal movie. I've become a big fan of the series too, so it's such a wonderful thing to be able to be in a work that I love. I'm grateful from the bottom of my heart. I play an original character, so I'd be happy if my acting brings life to Yoshimoto. I think everyone will enjoy Yowamushi Pedal, so please definitely go watch it!
---
These interviews were originally published in the September 2015 issue of Animage.