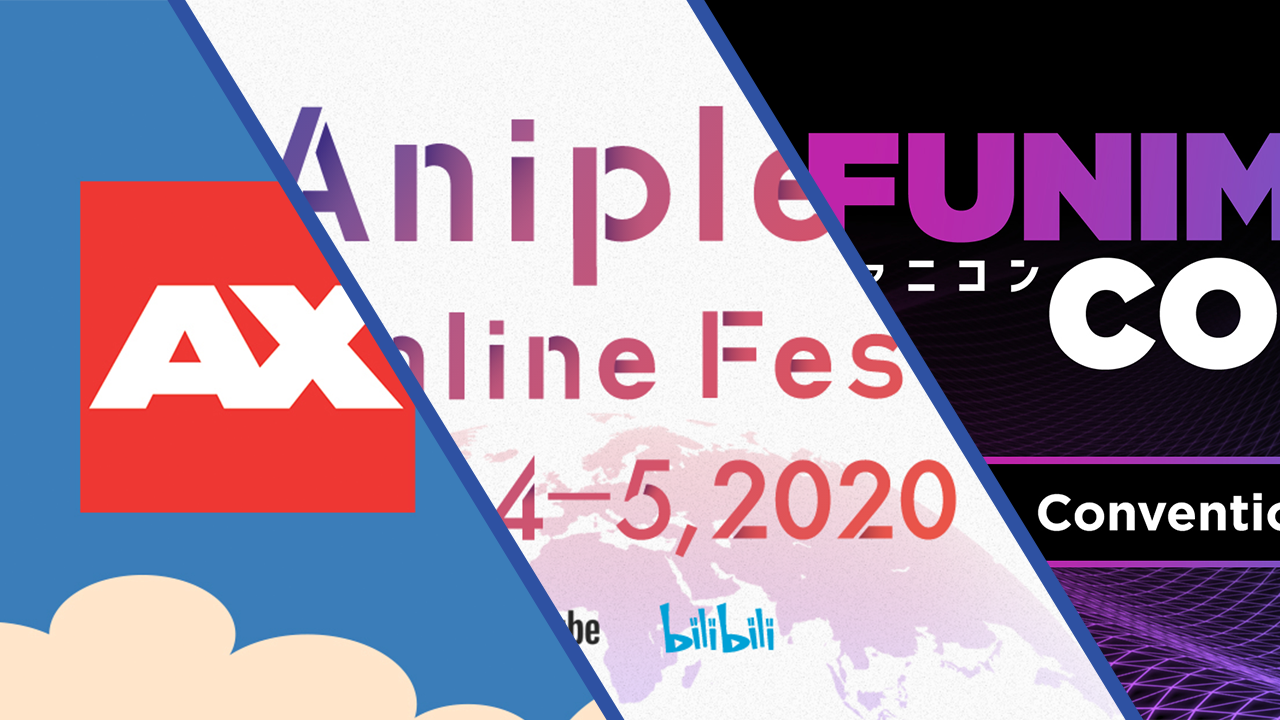 Anime Expo Lite, Aniplex Online Fest, and FunimationCon.
Just as I and surely many others were longing for the bustling laneways and exhibitions of a pre-pandemic convention, three big-ticket events were dropped into our laps—all misfortunately scheduled for one cramped weekend. With multiple channels to tune into for the small price of $0 (¥0), it'd be foolish to miss out. However, you may get a headache trying to wrap your head around timetabling for three events, especially if you live outside the United States and need to convert timezones on the fly like myself.
So, you can use these hand-crafted calendar links with exact times, descriptions, and locations to have everything in front of you:
Google Calendar:
Anime Expo Lite | Aniplex Online Fest | FunimationCon
Importable file for other applications:
Anime Expo Lite | Aniplex Online Fest | FunimationCon
For further details, you can find the original schedules on their respective websites here:
Anime Expo Lite | Aniplex Online Fest | FunimationCon


Anime Expo Lite will be available through YouTube (Day 1, Day 2) and Twitch (Channel 1, Channel 2), while Aniplex Online Fest will be on YouTube and bilibili. FunimationCon is similarly free, but you'll need to register here to watch streams on their website (registrations are open until the end of the event).
---

There's a diverse catalogue of programs to sift through, ranging from company panels to cosplay parades. Be sure to check out the full schedules above so you don't miss out on anything, but here's a selection of three bits from all three events that we (or at least I) have our eyes on!


---
---
The World Ends with You -The Animation- Special Panel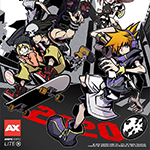 Friday, July 3 (6:00pm - 6:40pm PT)
Information of the animation will be released globally for the first time. The creators will be talking about the background of how the title came to be animated and its production scenes.

One of Anime Expo's key headliners this year is the recently announced anime adaptation of The World Ends With You, a critically acclaimed and beloved RPG DS game that came out over ten years ago. As a world-first for details, this is one to tune into.
---
Warner Bros. Japan Presents "Stay Connected with Anime"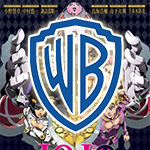 Friday, July 3 (8:00pm - 9:50pm PT)
Join the Warner Bros. Japan panel for your favorite anime content! Don't miss your chance to connect with the guests from our hottest titles such as "Is it Wrong to Try to Pick Up Girls in a Dungeon? III", "Food Wars! Shokugeki no Soma the Fifth Plate", "JoJo's Bizarre Adventure Golden Wind" and more!

Stone Ocean or Purple Haze Feedback, Stone Ocean or Purple Haze Feedback, Stone Ocean or Purple Haze Feedback, Stone Ocean or Pur-
---
How to Enjoy MyAnimeList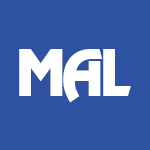 Saturday, July 4 (5:15pm - 6:05pm PT)
MyAnimeList (MAL) is one of the famous anime websites in the world. With over 12 million users per month, MAL is the place to enjoy to organize, discuss, and discover anime and manga. In this panel, Yumiko Higuchi, MAL Mods Communication Leader, introduces how to enjoy MAL, and will talk with the founder and the lead administrator.

We have our own panel at Anime Expo this year—Kineta, Xinil, and a rep from Media Do will be talking about how MAL works, some things you may not know, and plans going forward.
---
---
---
The Day I Became a God - Beginning of the Story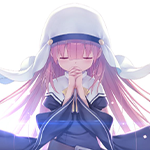 Sunday, July 5 (5pm - 6pm PT)
The main cast, Ayane Sakura and a creative staff will be delivering a special talk show that's infomative and fastest in the world!

If you've ever teared up, cried, or bawled over an anime, you might (or should) know the name Jun Maeda. The writer behind Angel Beats! and Charlotte is returning after another five-year-long rest for what will surely be another tearjerker, and this event will be the first we really see of it.


---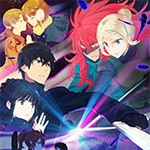 Saturday, July 4 (7:00pm - 8:00pm PT)
The special panel for the anime adaptation of The Irregular at Magic High School: Visitor Arc, premiering in October 2020, will feature Japanese voice actors Yuichi Nakamura (voice of Tatsuya) and Saori Hayami (voice of Miyuki) as guests.

The Promised Neverland and Kaguya-sama: Love is War? panels may very well have surprises in store, but since the Mahouka Koukou no Rettousei and "Cells at Work!! World Station" explicitly mention new information, they'll definitely be worth tuning into.


---
Fate Anime Project Online Gathering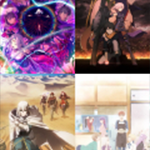 Sunday, July 5 (11:00am - 12:00pm PT)
Panel hosting the cast of the "Fate" anime series!

This panel features an unmissable abundance of voice actors from Fate anime both old and new: Ayako Kawasumi (Saber from Fate/stay night and Fou from Fate/Grand Order: Zettai Majuu Sensen Babylonia), Noriko Shitaya (Sakura Matou from Fate/stay night), Nobunaga Shimazaki (Ritsuka Fujimaru from Fate/Grand Order: Zettai Majuu Sensen Babylonia), and Satoshi Tsuruoka (Caster from Fate/Zero)!
---
---
---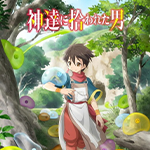 Friday, July 3rd (8:30pm - 9:00pm PT)
Be the first to see Episode 1 of By the Grace of the Gods (subtitled) at this exclusive premiere event! Join us for the official unveiling of the fantasy isekai anime based on the light novel series of the same name from Roy and Ririnra.

Kami-tachi ni Hirowareta Otoko isn't due until Fall 2020, so we're getting Slime Rancher: The Anime a whole three months early! This season's Deca-Dence, helmed by Yuzuru Tachikawa (Mob Psycho 100) at studio Nut (Youjo Senki) will also premiere at the event.


---
Musical Guest FLOW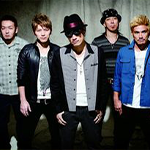 Friday, July 3rd (2:30pm - 3:00pm PT)
It started with two talented brothers. Now it's a full band that tours the world. Don't miss a high-energy show that includes a special message and live concert footage.

I'll definitely be going with the FLOW on Friday, but there are many other amazing artists to catch at FunimationCon, including BLUE ENCOUNT, Luna Haruna, KANA-BOON, and DJ MarGenal!


---
My Hero One's Justice 2 LIVE Esports Tournament with Voice Actors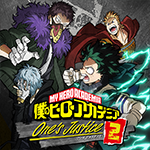 Friday, July 3rd (4:00pm - 6:30pm PT)
Powered by Esports Stadium Arlington. Connect with your favorite cast members of My Hero Academia as they recreate iconic fight scenes in the new BANDAI NAMCO video game. Featuring: [too many names to list!]. Professional Wrestler Kenny Omega will host this ultimate test of righteousness.

The closest thing we'll get to real-life power scaling match-ups is a fight to the virtual death between voice actors. A whopping eleven characters, featuring heroes and villains alike, will be battling it out on Friday night!
---