---
This article was written by BadMediaKarma.
Interested in writing featured articles? Click here!
---
Like it or not, yuri manga is rife with clichés. All too often, the story focuses entirely on the love between the main characters, sacrificing character and plot development for fanservice and choruses of "but we're both girls!" The following ten yuri manga and manhwa titles offer valuable insight into lesbian identity and the societal trends that influence relationships between women in Japan.


---
---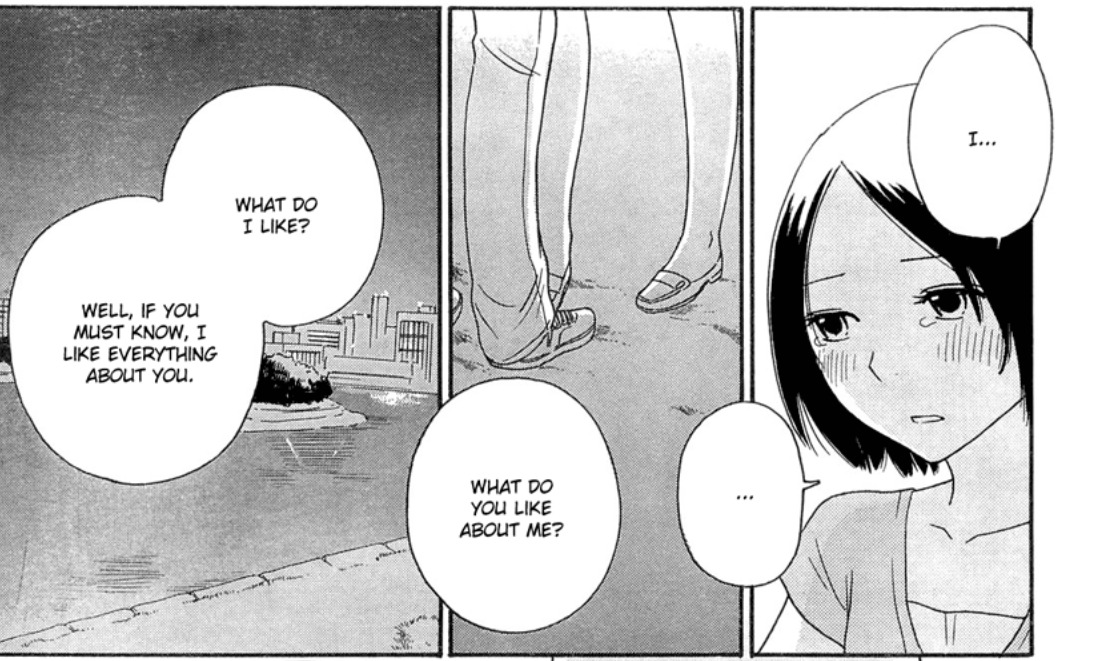 Octave is a classic among yuri fans and it's easy to see why. One of the first full-length yuri manga to offer a peek into adult lesbian life, Octave follows the story of Yukino, a failed pop star working in a talent agency to make ends meet. Early on, Yukino falls for Setsuko, another former star who helps her come to terms with herself and her sexuality, but their relationship is not without its faults. Yukino struggles with depression and insecurities while also dealing with the relatable experience of family and friends being unable to accept the person she loves. Although Yukino and Setsuko's relationship feels rushed early on, the deep character development and realistic portrayals of romantic intimacy give the story a natural flow, and it's easy to see why Octave is such an addictive read!


---
---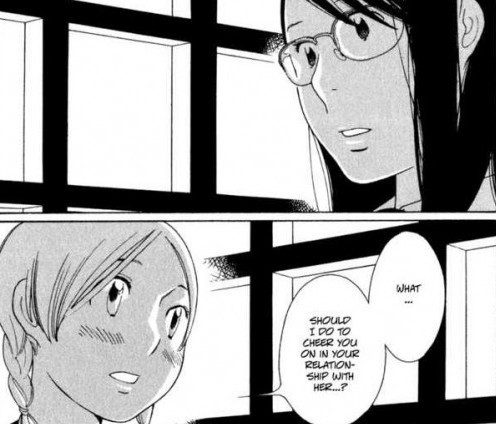 Easily one of the most well-received yuri anime adaptations, Aoi Hana is even more of a masterpiece in its manga form. The series follows Fumi and Akira, two childhood friends who are reunited as teenagers. Shy and timid as a child, Fumi has recently come to terms with her sexuality and experienced heartbreak, while her extroverted friend Akira has yet to fall in love. Through subtle character and relationship development, Aoi Hana captures the characters' teenage years in a beautiful coming-of-age story. Although Aoi Hana is a yuri manga by nature, it is more than just a story about lesbian relationships – it is a story about growing up.


---
---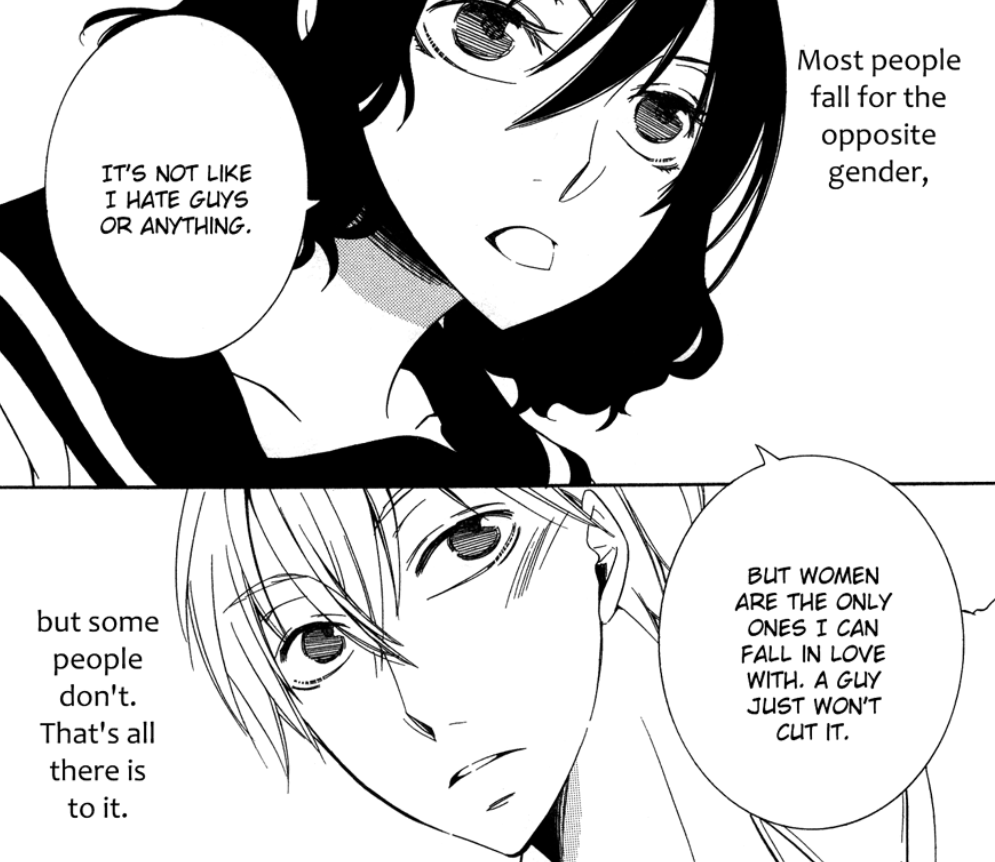 As a self-professed lesbian, Jin Takemiya's ability to draw from personal experience has led her to become one of the most recognized female authors of yuri manga. Omoi no Kakera authentically captures the lesbian experience through the story of mature high school protagonist Mika. Confident in her sexuality but not fully "out," Mika falls for older women and befriends a gay male classmate, whose interactions with her sprinkle comic relief into a story that covers mature issues. Accurately titled "Fragments of Love," the manga captures fragments of Mika's relationships and the relationships of the people who surround her. Omoi no Kakera weaves together a realistic story whose complex characters highlight societal trends, accurately capturing the lesbian experience.


---
---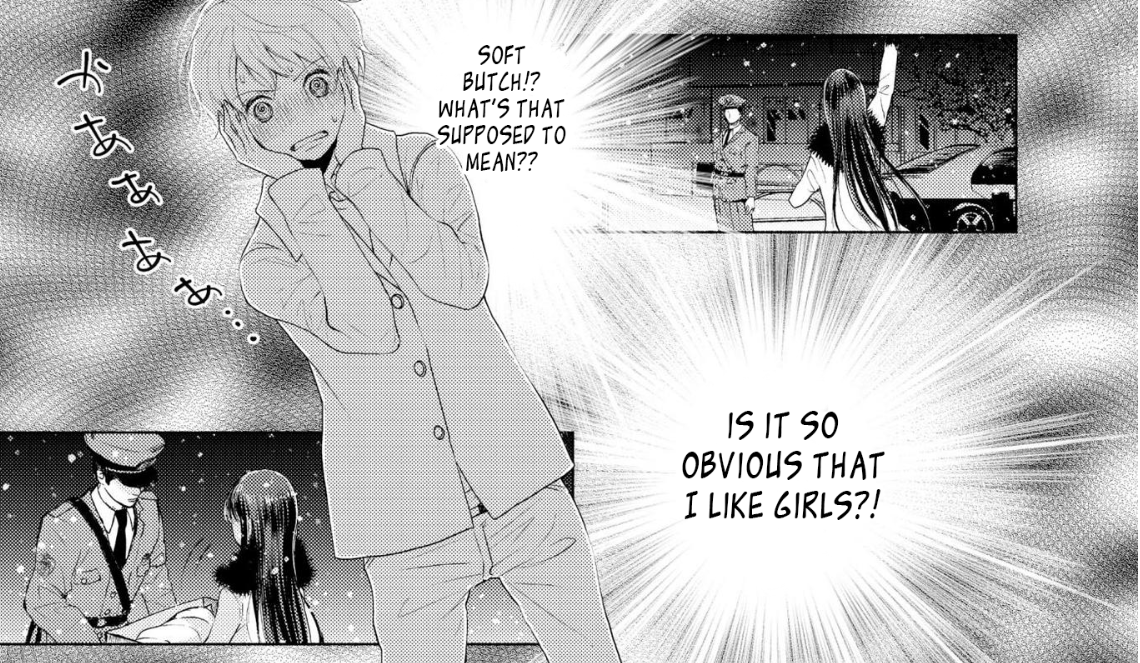 A newer, ongoing series, Liberty is illustrated by Moto Momono — the female yuri mangaka behind Watashi no Muchi na Watashi no Michi and Kimi Koi Limit, among others. The manga tells the story of Honjo Maki, a lesbian writer of video game screenplays, who becomes the object of affection for Liz, the lead singer of the band Liberty. Things get more interesting when Liberty shows up at Honjo's workplace to sing the opening theme for their latest game. As the manga develops, Honjo finds herself falling head over heels for Liz and begins to see that there's more to the singer than meets the eye. Although Liberty is more lighthearted than some of the other titles on this list, it succeeds in addressing the stigma surrounding homosexuality in Japan without containing many of the cliches that plague most yuri manga.


---
---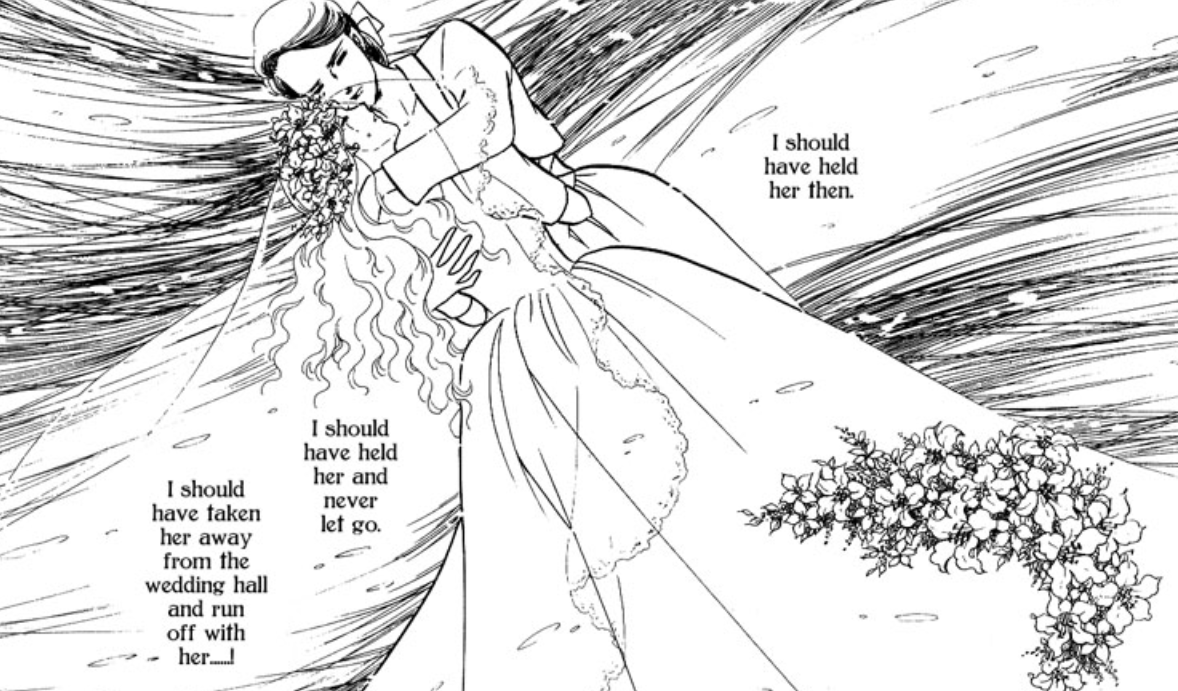 Moonlight Flowers is a rare and highly underrated find. With a plot strangely reminiscent of the 2005 movie Imagine Me and You, Moonlight Flowers follows Sahoko, the soon-to-be bride of a Japanese businessman, who falls for her high school flame, a flower shop owner named Kaoru. Throughout the manga, Sahoko deals with abuse, sexism, and homophobia as her husband wrestles with the fact that his wife is leaving him for another woman. Published in 1989, Moonlight Flowers offers a bold social commentary on a woman's role in Japanese society and is a must-read for any yuri manga fan.


---
---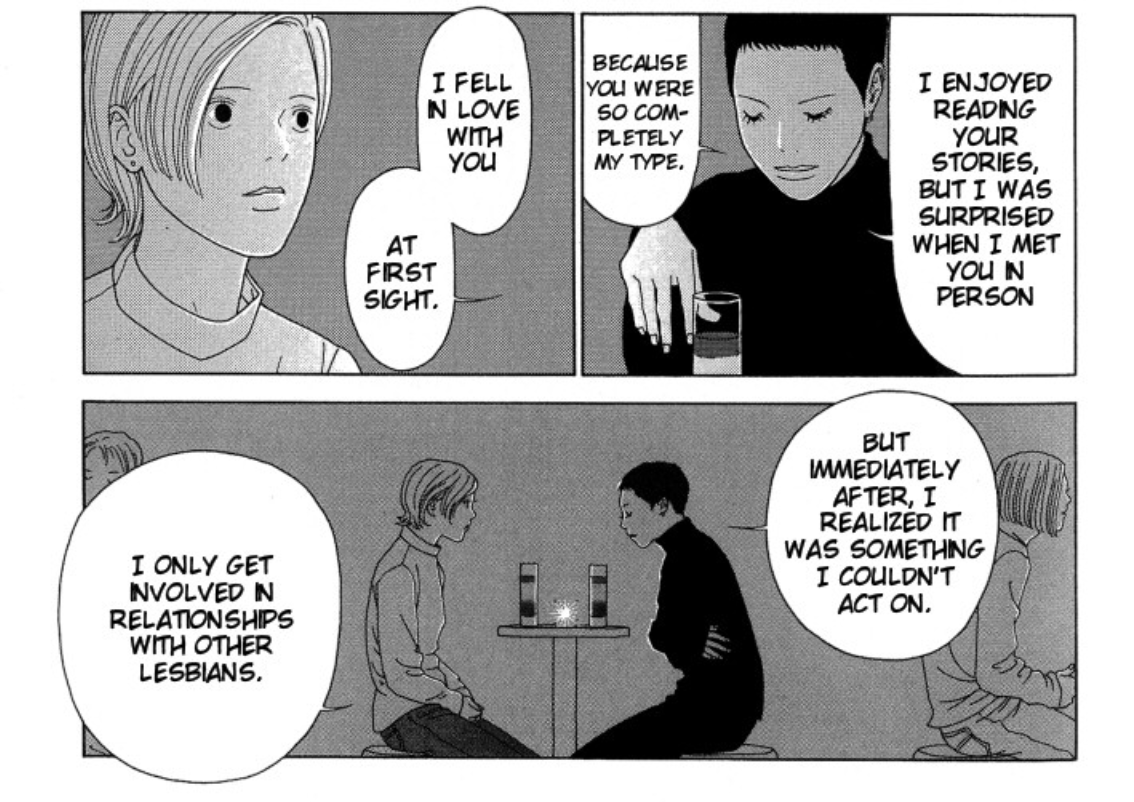 One of few yuri manga to highlight a bisexual character, Indigo Blue follows Rutsu, a woman dating her male editor, who falls for a female fan that only dates lesbians. Rutsu begins a relationship with the woman under the pretense that she's broken up with her boyfriend. Her developing relationship manifests itself in her writing as she comes to terms with the fact that she loves both women and men. Indigo Blue is unique in that it doesn't prescribe homosexuality onto Rutsu, and more importantly, her bisexuality doesn't change the way she feels about her partner — female or male.


---
---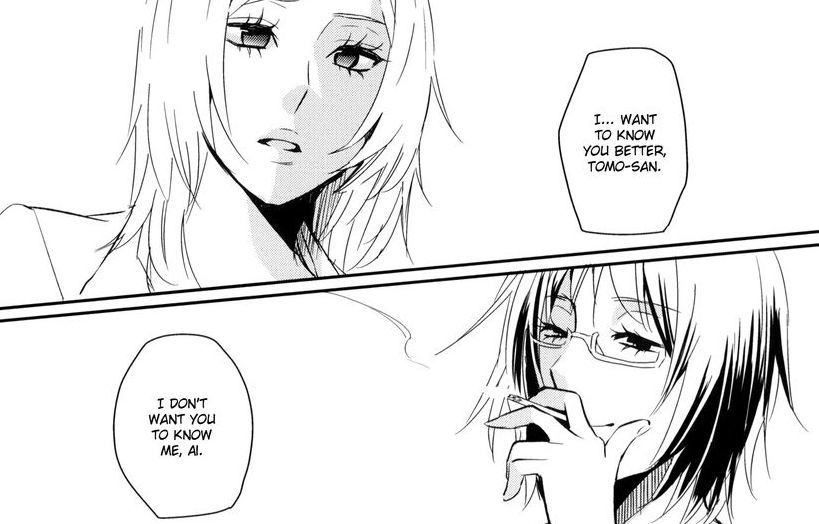 Penned by female yuri mangaka Shuninta Amano, Philosophia is an addicting read that highlights the natural progression of a college relationship. This short read focuses on Ai, a college student who finds herself drawn to her classmate after the two share a cigarette light. Surrounded by friends who want to set her up, Ai bonds with Tomo over classes and a mutual disdain for partying, ultimately realizing that she's falling in love. With its tragic ending, Philosphia isn't a feel-good manga, but its realistic portrayal of young love leaves the reader wanting more nonetheless.


---
---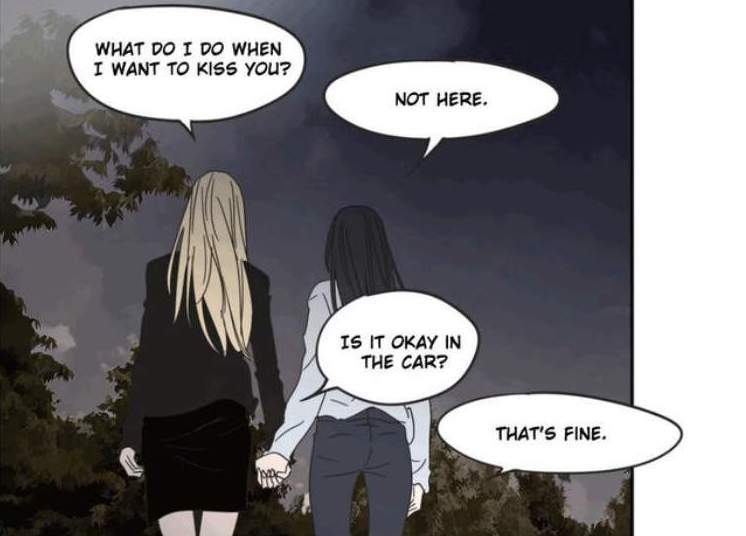 Although What Does The Fox Say? is not a manga, this popular manhwa's mature depiction of dating in the workplace is hard to ignore. What Does The Fox Say? is about an openly lesbian team manager named Sumin, and Seongji, the office worker who falls for her. Their path to romance is wrought with conflict, cheating, and secrecy as Sumin wrestles with her feelings for Seongji and her ex-girlfriend and manager, Seju. Although the plot is at times convoluted, it succeeds in capturing the trials and tribulations of dating as an adult, with the added complication of having to hide a relationship because it isn't conventional.


---
---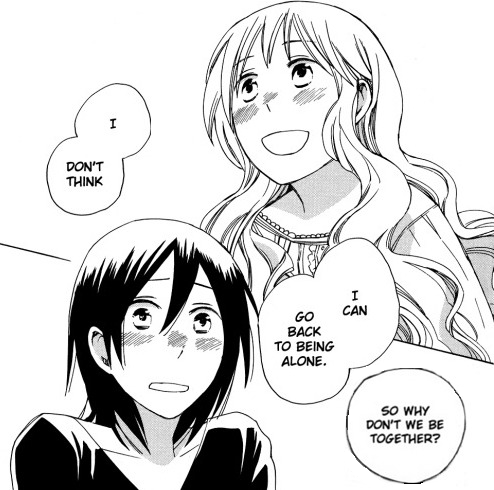 In Lonely Wolf, Lonely Sheep, two hospital patients who are both named Imari bond after they realize that they share the same name and have nearly identical dates of birth. Before they can grow close, however, they must overcome feelings of self-loathing and insecurity and learn to open up to one another. Lonely Wolf, Lonely Sheep covers tough topics like self-harm and homophobia without feeling too heavy. A victim of bullying, Imari learns to accept her sexuality through the love and support of her significant other in a story that resonates with anyone who has had to learn self-love in order to love someone else.


---
---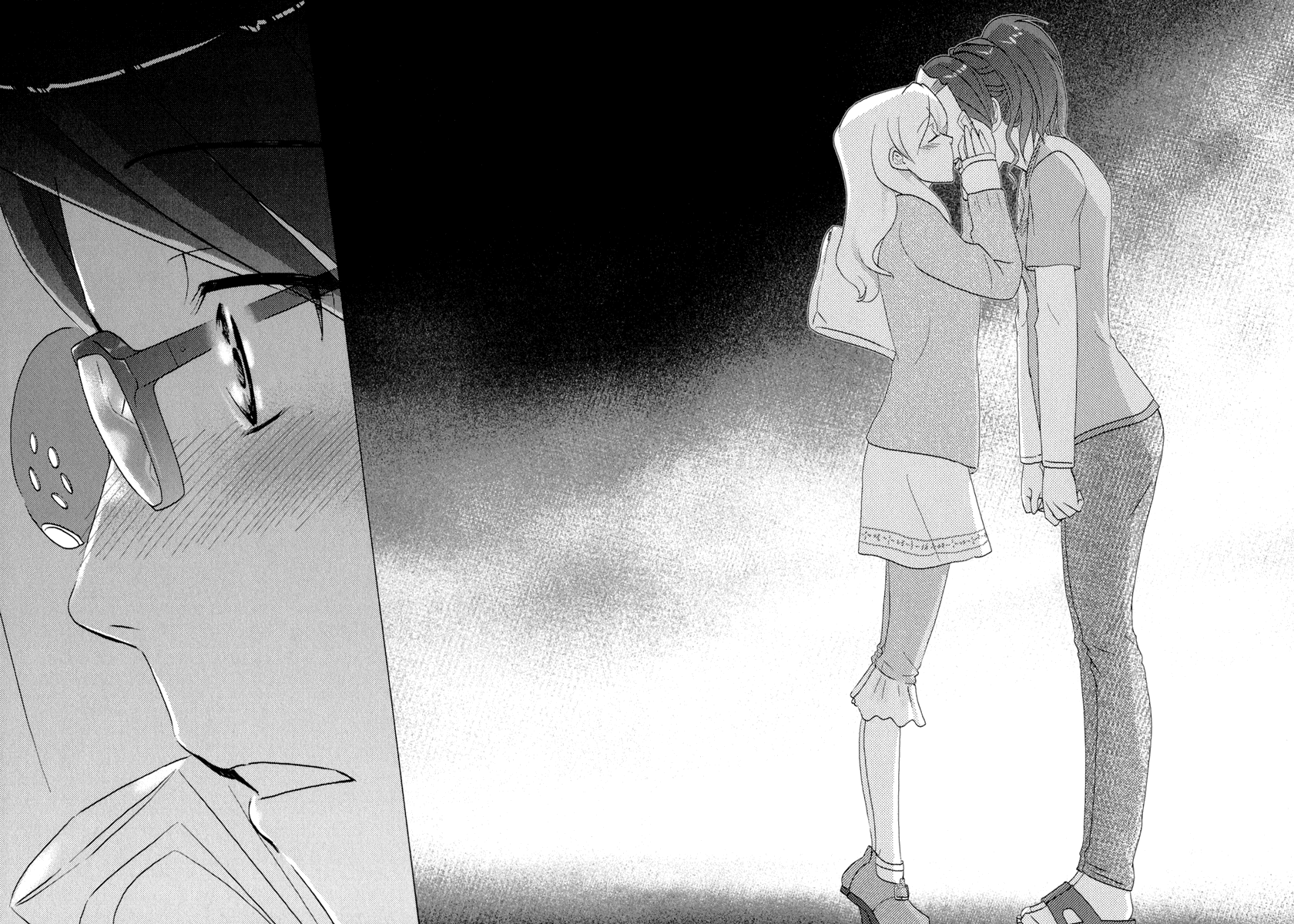 The final title on the list, Sasameki Koto, is a heartwarming manga that reminds us that sincere yuri can be funny too. Written by Takashi Ikeda, Sasameki Koto captures the all too familiar feeling of unrequited love through the character Sumika, a tall, klutzy high schooler, who loves her best friend Ushio — a girl who only likes cute girls. What makes Sasameki Koto unique is that the relationship between the two main characters doesn't develop instantaneously, because Sumika isn't Ushio's type and Ushio doesn't know that Sumika likes girls. The manga is full of bittersweet moments and happy endings that defy popular tropes.