---
This article was written by Shymander and edited by toblyvikku of the MAL Articles Club.
Interested in writing or editing for us? Click here!
---

This article is the third part of a 4-part miniseries in anticipation of the new year, which will cover the fundamental elements of a traditional Japanese New Year (お正月, Oshōgatsu), along with how and where it is represented in anime. Today, we will be covering the ways in which Japanese people traditionally prepare for the upcoming year, both physically and spiritually.


Spring Cleaning (大掃除, oosouji - literally "big cleaning")
---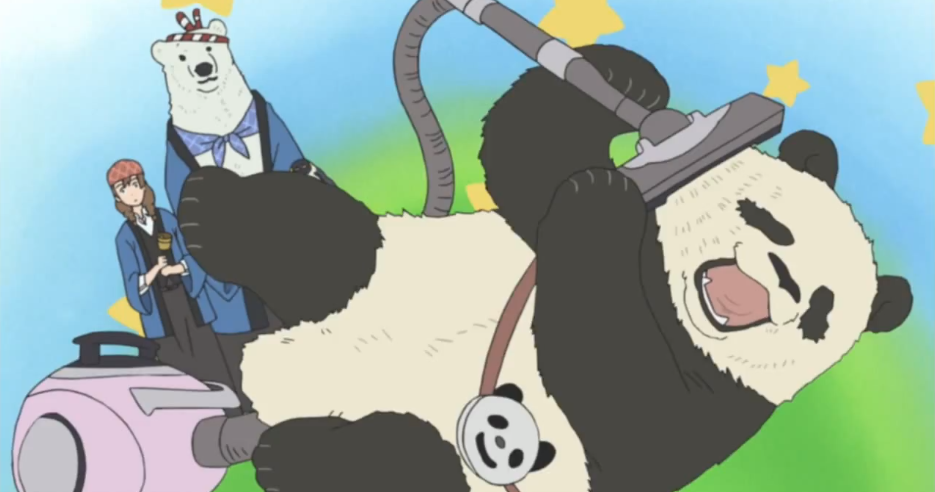 In preparation for the arrival of the new year and the departure of the old one, Japanese families often engage in a form of spring cleaning. This prepares the house for the the whole family to celebrate New Year's, and also symbolises a fresh start for next year by cleaning, therefore purifying, the house. Spring cleaning can involve cleaning spaces that are usually not cleaned throughout the year, such as windows and ventilation as well as throwing out anything that is no longer needed.

An example of spring cleaning for New Year's is episode 38 of Shirokuma Cafe, in which Polar Bear rounds up multiple volunteers to help him do a big cleanup of the cafe. This involves gathering up and throwing out trash, cleaning the floors and washing the windows, and so forth.

Japan is also preparing for Spring Cleaning in episode 36 of Hetalia Axis Powers.

Traditional Food
---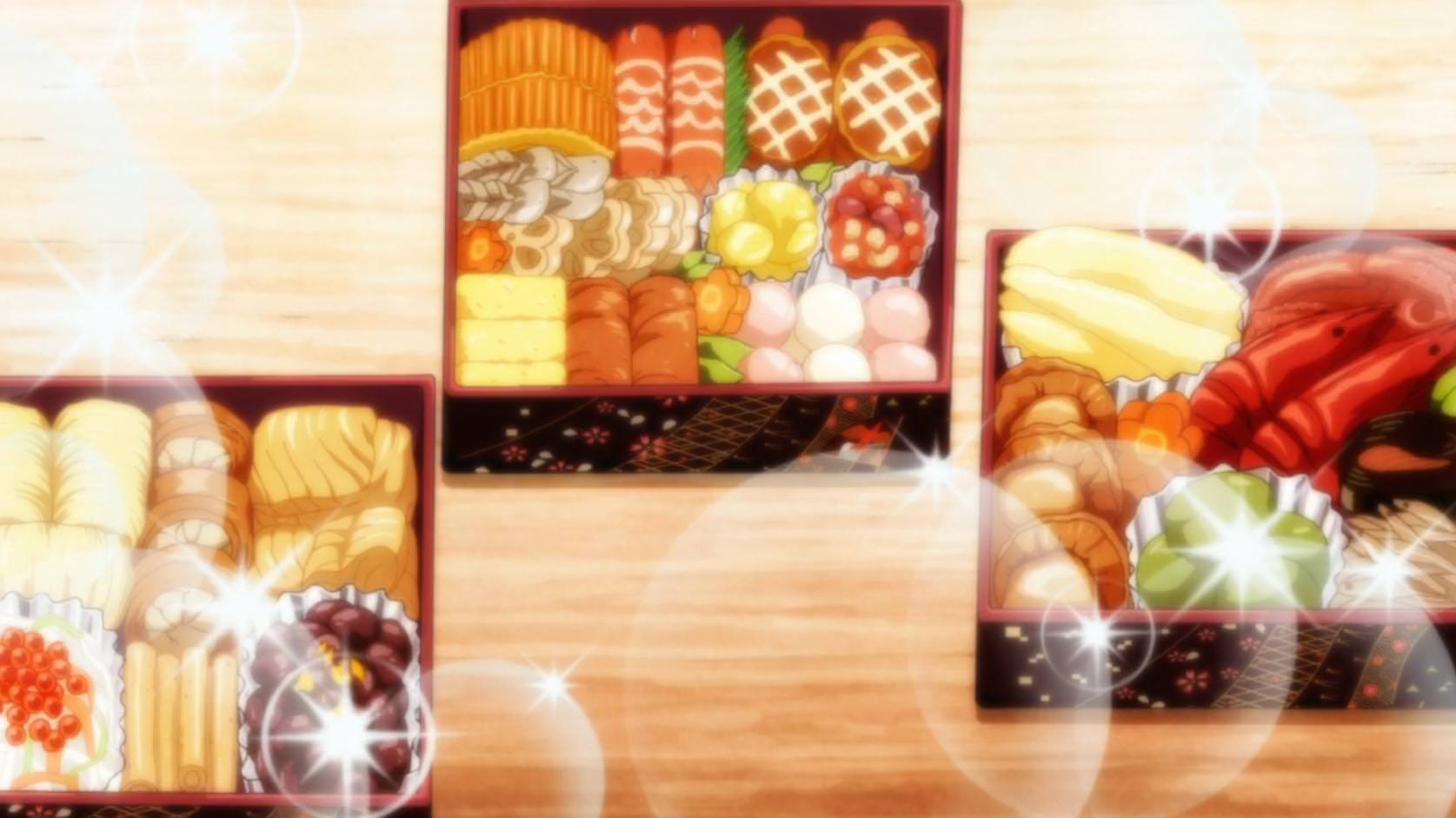 There is a large variety of food and drinks that are traditionally consumed at New Year's, but the most notable is osechi-ryouri (お節料理), more commonly referred to as just osechi. Osechi is often prepared using 3 boxes that can be stacked on top of each other and sometimes takes several days to complete making it. Osechi is usually prepared by the female(s) of the house, which could involve the mother, grandmother and/or daughter. There are a multitude of different combinations and ingredients that are used in osechi, most of which contain a specific meaning. By consuming such food, you are blessed with the meaning of that ingredient. Hence, osechi is often an expression of wishes for the new year. The following example of osechi in anime explains the tradition further.

In 3-Gatsu no Lion episode 11, Akari as the woman of the house prepares the osechi for New Year's and explains to Rei and her family (as well as the audience) what just some of the ingredients mean and how it will benefit them:



(From right to left) Pork and beans, to live a hearty life; golden mashed and sweetened chestnuts, to increase luck with money; lotus root burdock, to see through things; burdock root meat rolls to stay firmly rooted; mini hamburger turtles to pray that Grandpa has a long life.

Join us again tomorrow for the final part of our 4-part series, The Shrine Visit.