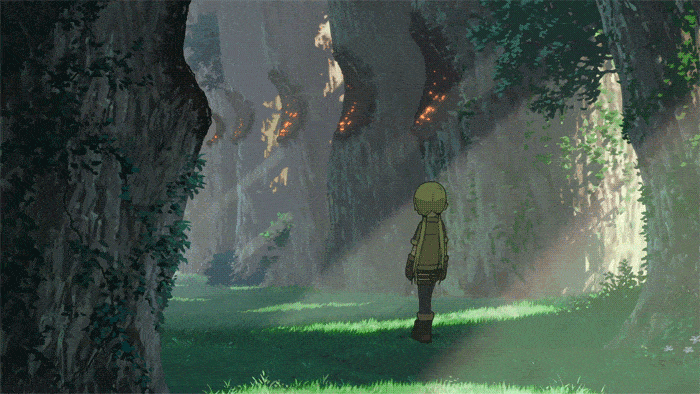 GIF from Made in Abyss. Kinema Citrus
Let's be honest, it was kind of slim pickings this season. We're more than halfway through most 11 episode shows, but it's already obvious this season's not going down as one of the greats. However, that's not to say there weren't a handful of amazing shows and hidden gems that were available for you to watch.

Depending on what kind of fan you are, how a show finishes can make or break the anime experience. For everyone else (including us), it's more about the journey. So, we've already decided on the best shows for summer 2017. Yep, we're calling it early so hopefully anyone too scared to get their toes wet can get the confidence to dive right in - to one of these shows!
---
---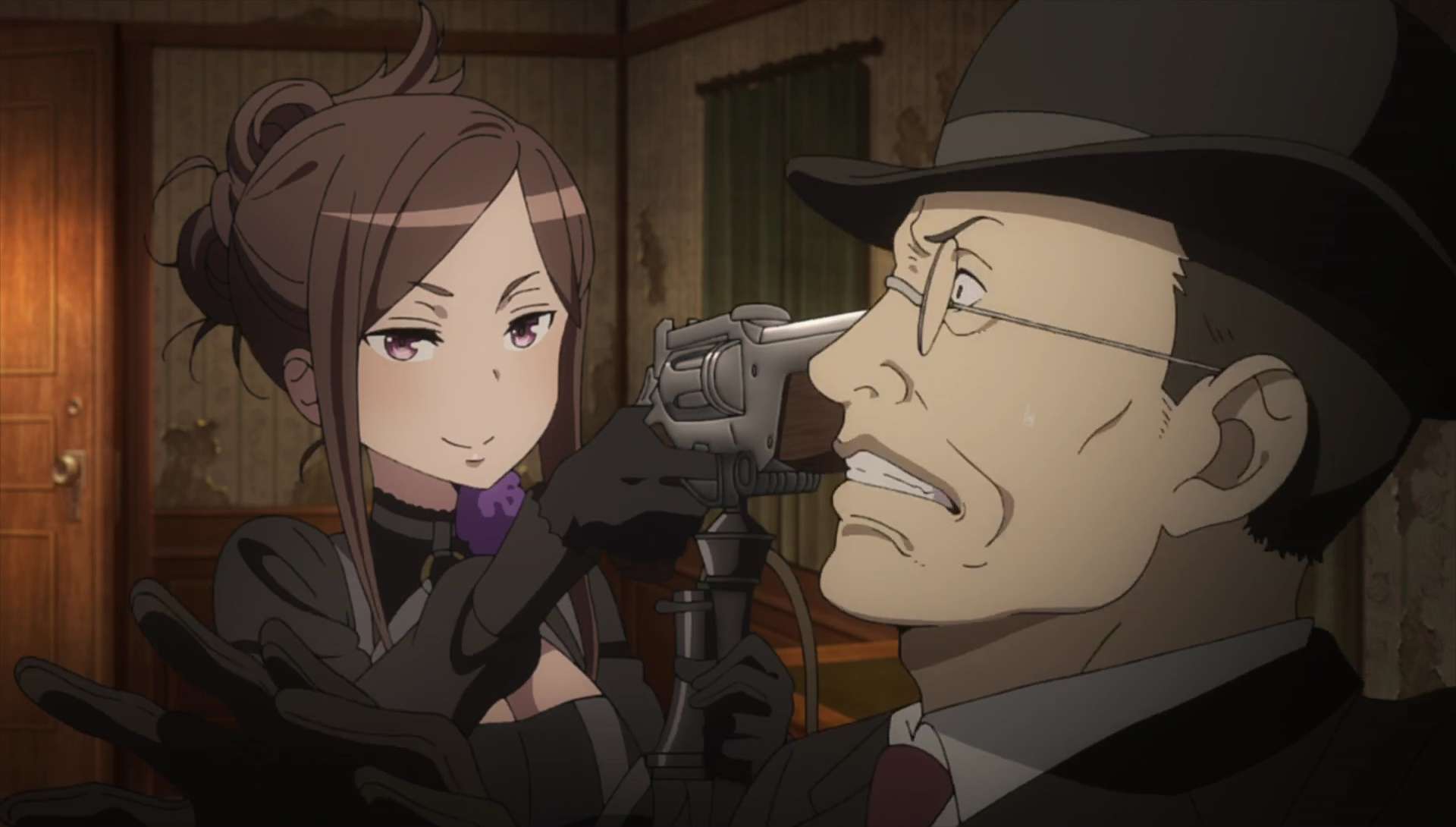 Screenshot from Princess Principal. Actas. Studio 3Hz.
There are two anime this season you shouldn't judge by their cover. Both are great, but Princess Principal is definitely a little more overlooked. Maybe if more people knew the scriptwriter for the show was none other than the original creater of Code Geass more people would pay attention.

Set during 19th century London, the show is, at its core, a "spy action" anime about five high school girls, who also happen to be spies. From the cutesy characters in the promotional artwork to the general premise, it doesn't really do a good job of selling itself. But just take a look at this crazy 15 second promo reel which showcases some of the show's breathtaking animation, and gives an idea for the kind of tone the show will take. There's a lot more where that came from if you're willing to give the show a chance.
---
---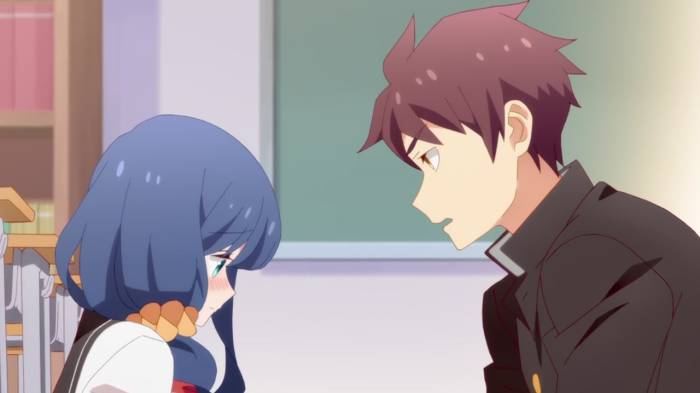 Screenshot from Tsurezure Children. Studio Gokumi
Falling in love is a very human trait, and depicted in various ways in many romance and comedy manga series. The majority of these series, however, focus on high school romances, which is not surprising considering many of us experience our most intense romantic crushes during our teenage years. Tsurezure Children is adapted from a 4-koma manga that delves into young romances by depicting the relationships of different high school couples.

A unique facet of the Tsurezure Children manga is how it handles the interaction between different characters and timelines within the constraints of the 4-koma format. For those that haven't read Tsurezure Children, you can now witness the romances of the diverse and likable protagonists within the constraints of nice, compact 12 minute episodes. This is a series that gets straight to point, so is perfect for romance fans looking for a quick fix.
---
---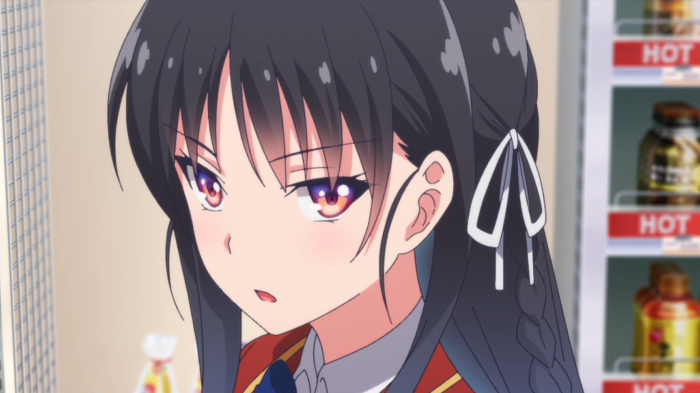 Screenshot from Classroom of the Elite. Lerche


If you're in a country that's been able to legally enjoy Kakegurui this season, we're very happy for you. For everyone else looking for an anime with a similar premise then look no further than Classroom of the Elite. This one doesn't feature any gambling (and focuses slightly more on character development), but both anime take place in prestigious high schools, with obvious divisions between the students, and much psychological drama to spice things up.

In Classroom of the Elite, the prime focus is on D-class, which has the worst students, and consequently the rest of the school looks down on them. One particular student in D-class, the beautiful Suzune Horikita, doesn't believe she belongs in this class and plans to make her way to A-class, mainly to prove her worth to her brother. With the help of the mysterious Ayanokouji, there may be hope for her and her classmates as they try to navigate their way to the top using the school's point system. All this seems like it will lead to intense competition between the students, which we're sure to see more of as the series progresses.
---
---
Screenshot from Ballroom e Youkoso. Production I.G
Perhaps drawing courage from Yuri on Ice's success a few seasons ago, we've had another unconventional sports anime crop up this season, and boy are we glad it did. Ballroom dancing never looked good, and it's hard not to see why with production helmed by Production I.G.

The manga author, Tomo Takeuchi, has done an excellent job at delivering realistic character portrayals while sticking to the tried and true shonen romance formula. Fujita Tatara is the main protagonist, an aspiring ballroom dancer, who seeks to improve his dancing skills while dealing with life's difficulties. Fujita's quest to become a better dancer is something that anyone seeking self-improvement can relate to, and the accurate portrayal of dance moves is sure to excite any actual ballroom dancer anime fans out there.

It's been a gripping ride so far, but with 15 episodes left, let's hope that Production I.G doesn't drop the ball.
---
---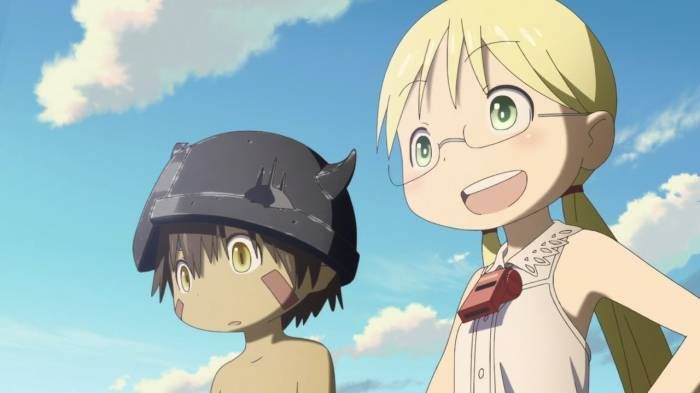 Screenshot from Made in Abyss. Kinema Citrus
At a glance Made in Abyss seems like it might be aimed at a younger crowd. But upon closer inspection, we find that there's more to the wide-eyed and cutesy kids that populate this fantasy anime. The nonchalant reaction of one of these characters to uncovering some skeletal remains says it all. These kids are tough as hell, and the world they inhabit isn't all sunshines and rainbows.

The author of the manga, Akihito Tsukushi, has let his imagination run wild and brought to life a lived-in and convincing fantasy world. Together with the understated yet brilliant animation and refreshingly un-cliched characters, this is without a doubt the show that summer 2017 will be remembered for.