---
A Face Only A Mother Could Love!
---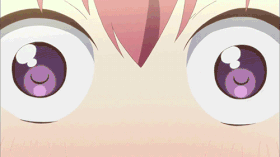 Even if you've only watched anime for a very short period of time, you've probably come across a bunch of hilarious scenes you could only ever find in anime. One aspect of the humor of anime has to come from the exaggerated facial expressions and reactions of our beloved anime characters.

It seems that male characters have a higher propensity at exhibiting funny anime faces. They tend to be goofier looking in comical scenes at a higher rate than their female counterparts. Fortunately, we've come across some funny female faces as well, which are sure to induce a chuckle or two.


---
---
---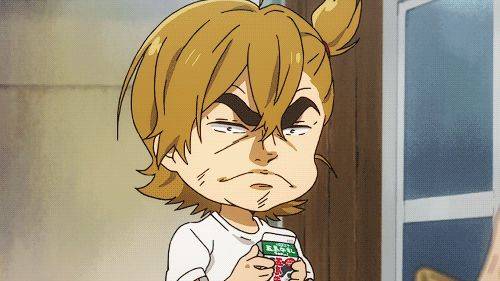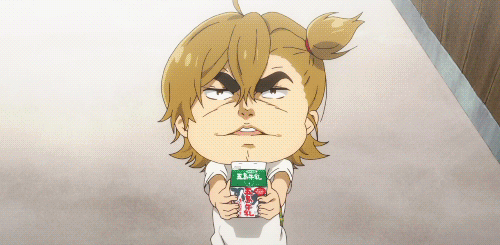 Naru is cute and cheerful girl who gets up to all sorts of shenanigans. Her facial expressions are wide and varied, as one would expect from a character of this type. But she absolutely takes it to the next level with her 'serious' face.


---
---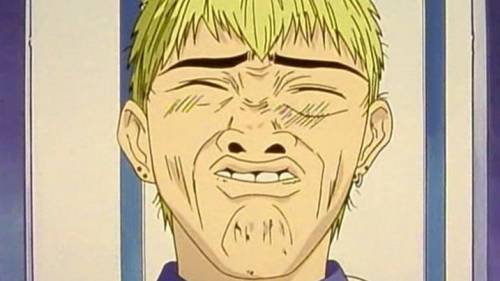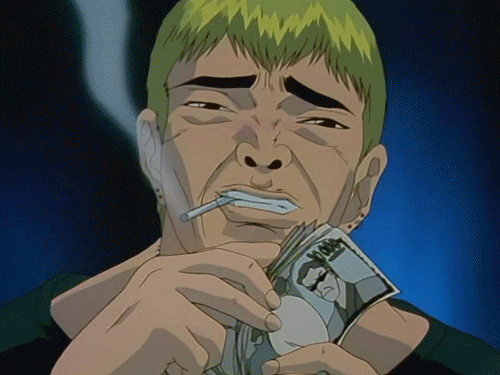 Sometimes he comes across as the biggest loser on the planet, and other times as a total boss. Eikichi Onizuka is a foul-mouthed delinquent and this shows in his mannerisms. Nevertheless, he's pulled off some astoundingly funny expressions which are pure comedy gold.

Who the heck grimaces like that when counting their dosh?!


---
---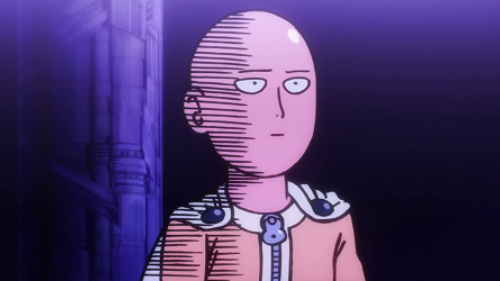 How is it even humanly possible not to laugh out loud, when you come across Saitama? His (purposely) crudely animated reaction to Lord Boros busting out of his armor is already absolutely iconic.


---
---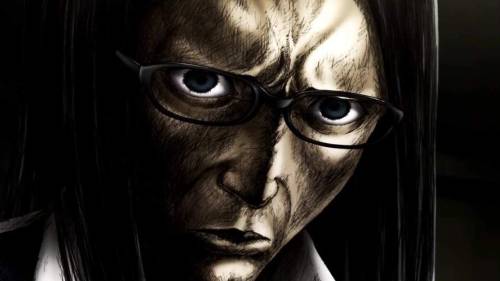 Takehito is incredibly smart, and he sort of looks the part. However, his mannerisms are wide-ranging. At times, he looks so incredibly somber as if he just stepped out of a morgue. Other times, he just looks downright creepy. But sometimes he pulls off some of the craziest funny faces, which make us feel strangely uncomfortable.


---
---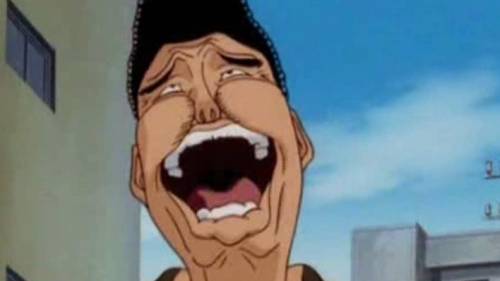 Loud and proud would be a perfectly apt way to describe Mamoru Takamura. Furthermore, the man is as old school as they come - just take a look at that hairstyle of his!

We love his hearty attitude and all. But we'd appreciate it if he didn't pick his nose like that.


---
---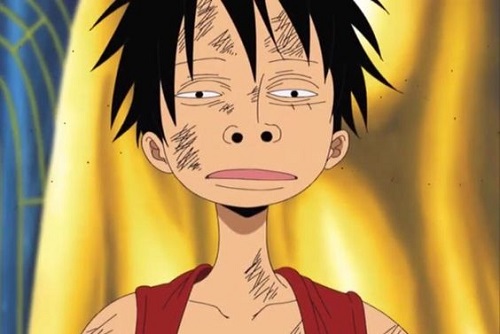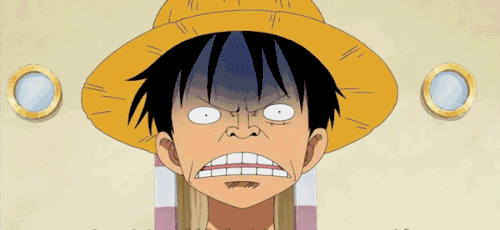 Luffy's face is the ultimate canvas for caricatures. He's a well-conceived character who exhibits an uproarious persona, which resonates with millions of fans all around the world.

If you wish to witness some unforgettable frowns, scowls and smirks then Luffy's your man. It's especially funny when he shows disdain for someone or a situation. He simply can't hide his true feelings with that facial expression!


---
---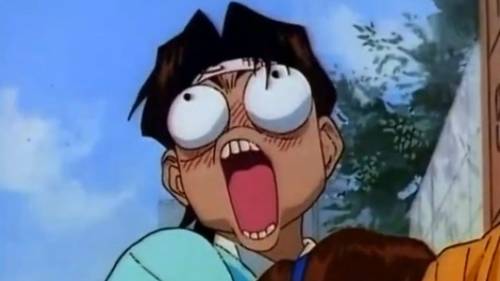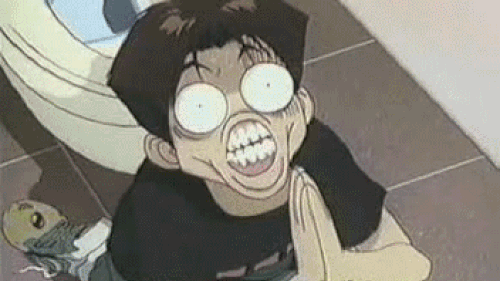 If there's someone that needs to win an award for pulling off some of the funniest faces in anime, then it's definitely Kintarou Ooe. Watching him squirm and beg for mercy in front of Madame President and her toilet over harboring some deeply perverted ideas will have you rolling on the floor!

Talk about taking toilet humor to the next level!


---
---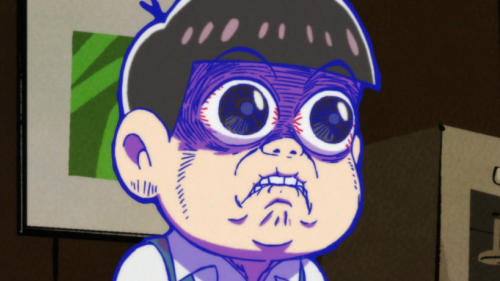 Todomatsu is a cute, colorful and loveable character who's part of a large family. Since he's the youngest of six brothers, he knows how to throw a dramatic sissy fit. Sometimes he looks like he just saw the boogeyman. However, we're not complaining, as the end result is simply hilarious!


---
---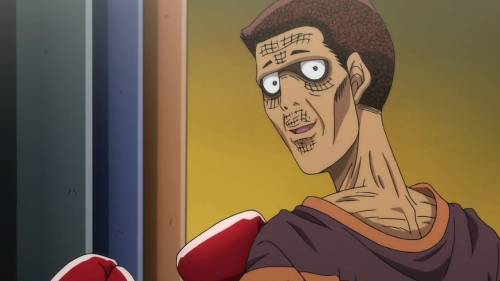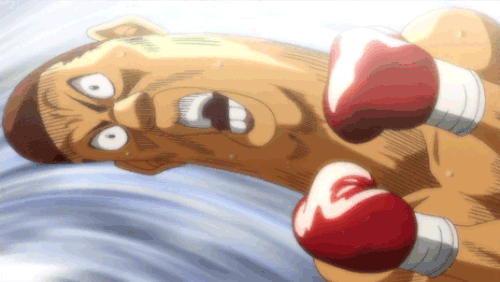 It's not easy being a lightweight boxer. These guys train bloody hard so that they can bring their "A" game to the boxing ring. Then there's Masaru Aoki who looks like he may have trained way too hard in this screenshot.


---
---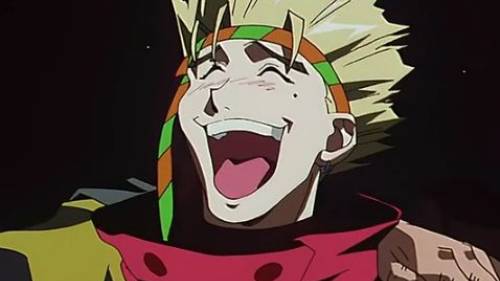 Vash is a highly dangerous individual, that's why he's got such a huge bounty on his head. Nevertheless, deep down, he just wants to hang loose and be on friendly terms with the townspeople. He balances a basketball with his tongue to hilarious effect. However, the fun will soon end, as all hell breaks loose in typical Trigun fashion!


---
---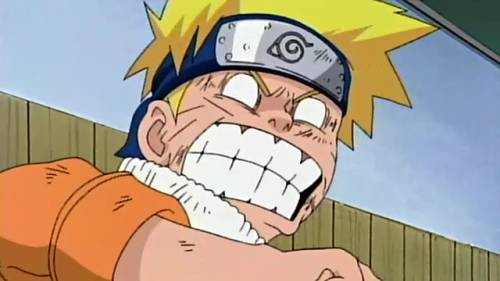 It's pretty much a given, that if you roll with Mr. Naruto Uzumaki then you're going to have an adventure of a lifetime. This also means that you'll experience some uniquely funny moments as well. Just like the bemused Sakura here who witnesses Naruto sneezing…though it's pretty apparent why she's none too pleased.


---
---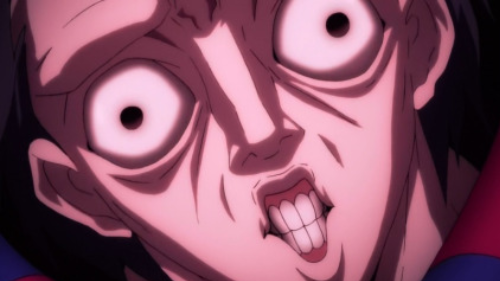 If there's one character from Fate/Zero that looks creepy as hell, then it's definitely Caster!

He's the kind of guy you wouldn't want to bump into in a secluded area, or in a bad part of town. The first thing you'll notice is his bulging fish-like eyes, and exaggerated nose bridge. However, you're not likely to stick around to discern all his other features.


---
---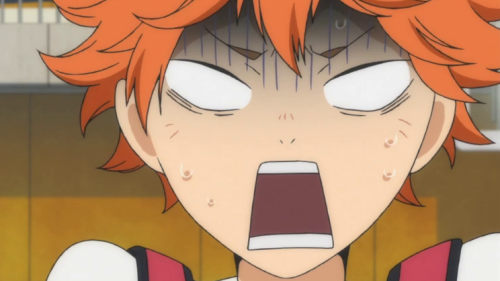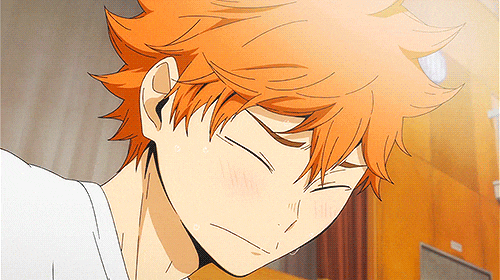 Hinata's a talented volleyball middle blocker, who's competitive yet cheerful. In fact, he takes volleyball so seriously that he can't hide his emotionally charged facial expressions during key points.


---
---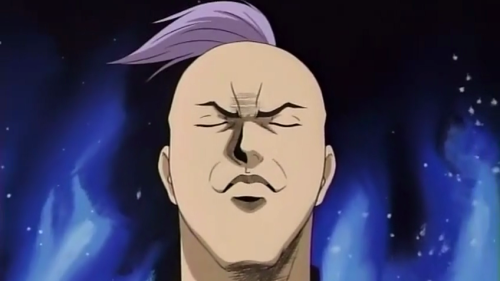 Cromartie High School's cast of wacky delinquents will have you rolling on the floor in stitches. And Shinjirou is as funny as they come. He doesn't possess a wide range of emotions and facial expressions, as this is part of Cromartie High School's low-budget and minimal animation charm. But his daft looking purple mohawk seems to have a life of its own!


---
---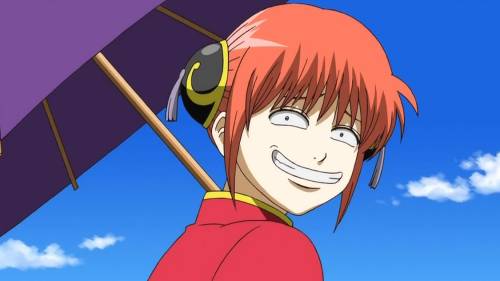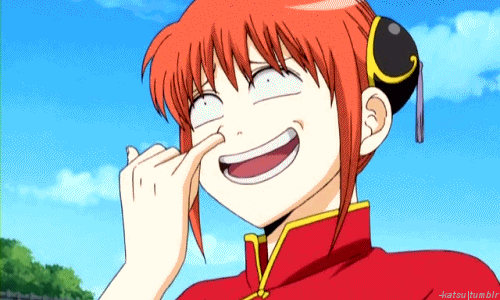 Gintama is a fan favorite of epic proportions. And it's easy to figure its widespread appeal, especially since it boasts a roster of likable and hilarious cast of lead characters.

Gintoki is a riot and he'll have you in stitches. But there's something to be said about Kagura's goofy grimace as she holds her umbrella, that just tickles our funny bone.


---
---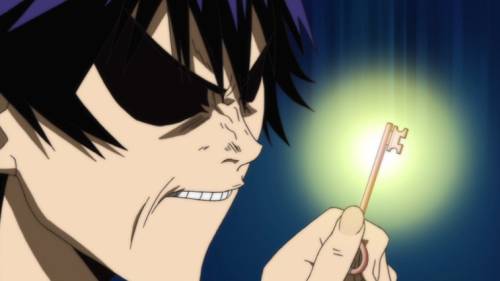 To say that Raku has a fiery disposition would be an understatement. At times he becomes so excited about certain issues that his facial expressions look downright crazy… or even demonic!

Matters take a seriously funny turn when Raku is caught holding the girl's locker room key. Now, what exactly was he planning on doing with it?


---
---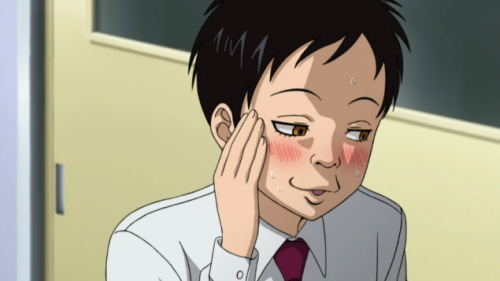 Sasuke is a stickler for the rules, who happens to be very composed with a conservative personality. However, there are times when situations or his classmates get the better of him. This causes Sasuke to turn red as a prune, and come across as rather bashful.


---
---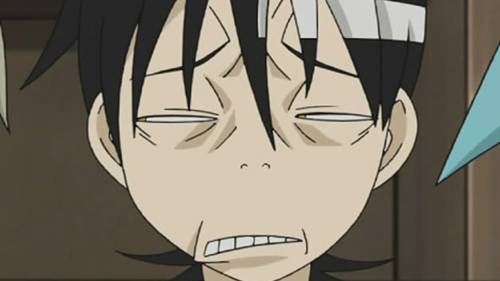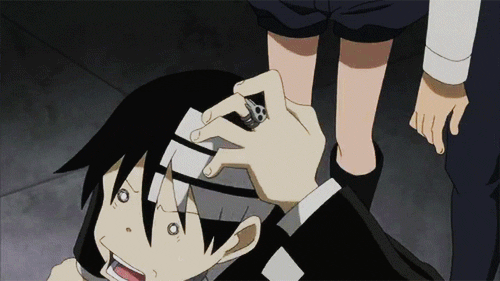 If you thought that Death the Kid's unusual two-toned hairstyle wasn't funny enough, then you need to take a gander at some of his facial expressions. Seriously now, just looking at this dude should raise a chuckle or two.

He's definitely one of the funniest and quirkiest looking characters of Soul Eater. Quite surprising really, considering that he's such a perfectionist!


---
Funny Anime Faces Honorable Mentions
---


If you haven't had your fill of funny anime faces, then here are a few more to giggle at!


---
---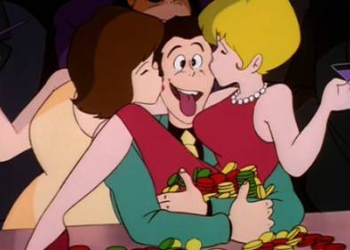 Lupin III has a thing for the ladies, gambling and (other people's) expensive trinkets. He seems especially kooky in the casino with two lovely ladies.

---
---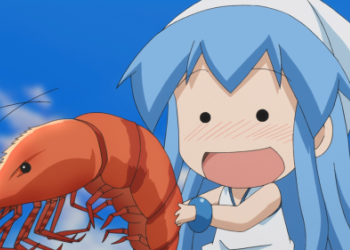 This cute chibi character is stubborn as hell, while she tries to get one up on humanity for polluting the sea. Obviously, she just doesn't have the ability to fulfill her mission which only leads to hilarious outcomes.

---