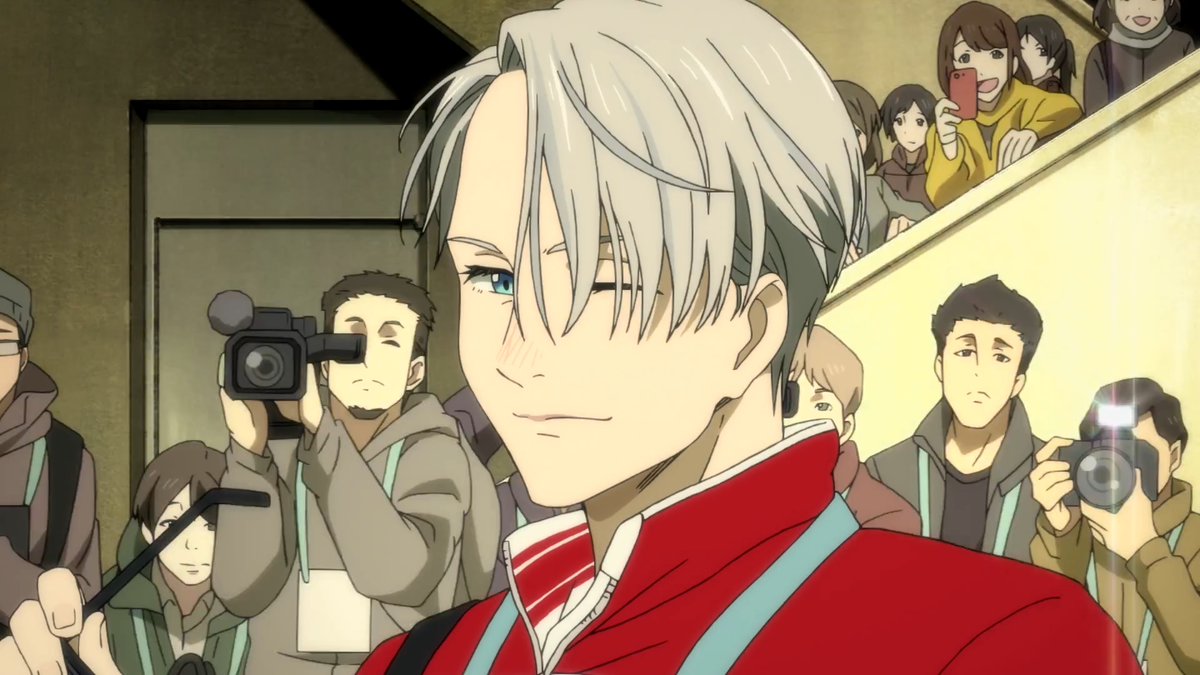 Victor Nikiforov from Yuri!!! on Ice, charming the crowd as usual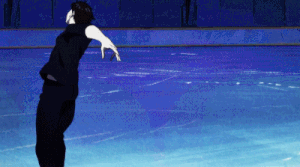 Sayo Yamamoto is one of the most recognizable anime directors of the current generation and by far one of the most prominent and important female anime directors of all time. Sayo Yamamoto has quickly managed to rise to the ranks of fellow female directors like Naoko Yamada (Koe no Katachi, K-ON!, Tamako Market) and Rie Matsumoto (Kyousou Giga (TV), Kekkai Sensen) in her short career as a director. Her style has changed a great deal over the years, from focusing on powerful female characters like Fujiko and Michiko to focusing on male characters targeted more at a female audience like Yuri!!! on Ice and her work on Space Dandy and Nihon Animator Mihonichi.


---
Introduction and Early Work
---

Some photographs of director Sayo Yamamoto, mostly in her signature sunglasses


Sayo Yamamoto was born in 1977 and graduated from the College of Art and Design in Tokyo. When she was just 25 she began working at Studio Madhouse. She worked on various projects under several directors including Satoshi Kon, Takeshi Koike and Shinichiro Watanabe. She would continue to collaborate with Koike and Watanabe through various projects in the future. I imagine she would have continued to work with Kon as well if not for his untimely death.

During her early career she worked on many anime openings and ending animations and would continue to do so in the future as well. Some of the early OP and ED work she did includes, Texhnolyze, Rozen Maiden: Träumend and Arakawa Under the Bridge. She has also done early story boarding and directorial work on anime such as Kemonozume, Ergo Proxy, Gunslinger Girl, Samurai Champloo, X/1999 and Redline. During these early works she started developing and differentiating her style from the directors she was working under as well as establishing connections with prominent players in the anime industry that she would make use of later in her career.


---
---
Some images of Michiko (with Hatchin) showcasing her ever changing appearance


In 2008 Yamamoto debuted her first standalone animated series Michiko to Hatchin. It was produced by the now defunct studio Manglobe and was an original anime that didn't rely on any source material. The story is set around a single mother and prison convict Michiko Malandro and her daughter Hatchin and their adventures across various cities which are largely based on South America, but also take influences from South East Asia and the Caribbean.

Some notable things about this series is just how diverse the characters and setting of the anime are. Non-Japanese characters in anime are a rarity in themselves, but the variety of cultures and ethnicities represented is really staggering. Yamamoto says in an interview that she was inspired from a trip to Brazil, which largely influenced the anime. The series started the trend of her anime being led by strong female characters. Another notable thing about the series is the constant changes in appearance of the main character. Unlike regular anime characters that usually has the same costume throughout their series, Michiko is constantly changing her wardrobe - sometimes even several times in the same episode. Her hairstyle and make-up also change throughout the series.


---
---

Some images of Fujiko Mine from Lupin the Third: Mine Fujiko to Iu Onna in her various outfits and hairstyles


In 2012 Yamamoto directed her second solo directorial work Lupin the Third: Mine Fujiko to Iu Onna or Lupin III: The woman called Fujiko Mine with TMS Entertainment. This was not an original work, but based on a very long running and well established franchise based on the works of Monkey Punch. Instead of focusing on Lupin III like previous installments this one would focus on the female lead Fujiko Mine. Some of the greatest directors in the industry such as studio Ghibli founders Hayao Miyazaki and Isao Takahata have worked on the franchise in the past. Being entrusted with such a well known and established franchise must have been a daunting task, but Yamamoto rose to the occasion and even decided to push against the current trend of the Lupin III series being more child-friendly.

She took inspiration from the much darker and adult-oriented original manga and thus her series was far more mature than most previous Lupin III adaptations. She also called on people she had formerly worked with to help her including Takashi Koike who did the character designs and would later direct his own Lupin III Movie in 2014 called Jigen's Gravestone. Shinichiro Watanabe also collaborated on the project as a producer. Another notable change she made from the rest of the franchise was getting Naruyoshi Kikuchi to do the music, which has historically been handled by veteran composer Yuji Ohno. Fujiko continues the trend of strong female characters as well as constant wardrobe and hairstyle changes that had been established in Michiko. The anime was also awarded the "New Face" award from the Japan Media Arts Festival during the same year it was produced.


---
---

Some of the main characters from Yuri!!! on Ice, including both Yuris and Viktor


Now we come to her most recent and arguably her most recognizable and well received directorial work, Yuri!!! on Ice. It began airing in 2016 and was produced by studio MAPPA which was created by former Madhouse founder Masao Maruyama. It is likely that through the previous work she had done with Madhouse, she was more easily able to get MAPPA to produce her work.

Like Michiko, this was also an original anime without any source material - however, she had done a similar project for Nihon Animator Mihonichi. This was also not her first time working on male leads in an anime as she also had a male lead for her work on Space Dandy episode seven. Yuri!!! on Ice focuses on effeminate male characters who are painted with some very prominent homoerotic undertones. Also unlike her previous work which mainly targeted a male audience, her newest work has garnered a massive female fanbase. The story focuses on Japanese figure skater Yuri Katsuki and his journey through the male professional figure skating world. The anime is still airing and continues to be one of the most popular and talked about shows of the season.


---
Final Thoughts
---

Sayo Yamamoto has in a very short time managed to carve out a niche in the anime industry to become not only one of the most prominent female directors to ever direct, but one of the best directors of our generation. Although her style may have shifted over the years she still manages to have characters with depth and emotion, as well as focusing on diversity as we can see from the skaters of various nationalities in Yuri!!! on Ice. Yamamoto is also continuing to do work on anime openings and endings, for example her recent work on the ED of Shingeki no Bahamut: Genesis. She is one of my personal favorite modern anime directors and I look forward to both her directorial work on full series as well as opening and ending animation.
---
MFA_Community is the official publishing arm of the MAL Featured Articles club. This article was written by LoneWolf, one of the club's writers, in collaboration with the official Featured Articles team.