---
The News
---
Netflix, as you may know, is one of the most popular digital media streaming platforms in the world. Not only does it provide its subscribers with a plethora of movies and TV shows, but it also creates its own highly-regarded, Netflix-exclusive, original series.
In amazing news for anime fans, Netflix just announced that it is partnering with Production I.G to release Perfect Bones as its first Netflix-exclusive anime original series. I repeat, this means that it will be "the first ever original anime title to debut all episodes simultaneously in 190 countries around the world." I can't emphasize enough how cool that is, and how potentially game-changing it could be.
Why, you ask? First, let's take a look at who else is involved in this new venture.


---
The Other Players
---
If you've ever watched Attack on Titan, Psycho-Pass, Ghost in the Shell: Stand Alone Complex, Eden of the East, Blood+, Kuroko no Basket, xxxHOLiC, or Guilty Crown, then you know Production I.G. Not only is the studio responsible for hit anime series like the ones listed above, but it also produced this amazing anime sequence in Kill Bill: Volume 1:

Kill Bill: Volume 1

I mention this scene, specifically, because it is key to Production I.G's partnership with Netflix. First, the director of the sequence was Kazuto Nakazawa, who is also set to direct Perfect Bones. He's worked extensively with Production I.G in the past, and was a key animator on Samurai Champloo, "Moondrive" of Genius Party Beyond, and segments of The Animatrix, among others. He also co-directed Linkin Park's "Breaking the Habit" music video. Kazuto Nakazawa's distinctive, eye-catching animation style is one of the best out there, which bodes well for the visuals of Perfect Bones.
Second, "The Origin of O-Ren" is a truly striking, virtuoso piece of animation in the middle of a major Hollywood movie, directed by the arbiter of all that is cool, Quentin Tarantino. The sequence perfectly demonstrates the stylistic and financial advantages of the animated medium, and is one of the most memorable parts of a very memorable movie. For anime skeptics who are concerned about its appeal to a wider audience, it's nice to be able to point to this sequence from Kill Bill: Volume 1.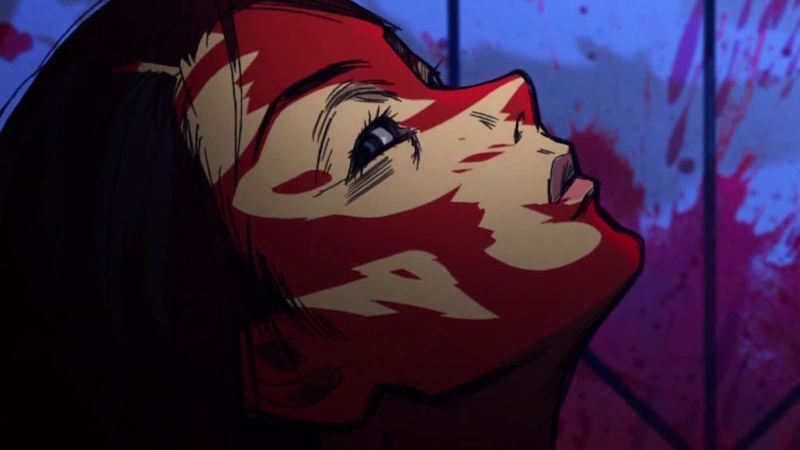 Production I.G's animation pedigree also makes perfect sense when you look at what Perfect Bones is actually about. It's planned to be a 12-episode series, set in the future, where scientists are attempting to create the perfect human through genetic experimentation on children. Unfortunately, the children end up getting kidnapped by an evil organization, and things begin to go awry.
I can already envision this series' category on Netflix: Dystopian Sci-Fi Cyberpunk Anime. Sounds right up Production I.G's alley.


---
So What's The Big Deal, Anyway?
---
Why should anime fans care that Perfect Bones will be streaming exclusively on Netflix? There are already dedicated anime streaming sites such as Crunchyroll and Animax UK, after all. Well, for one thing, great as they are, these sites aren't exactly a one-stop shop like Netflix. They also don't offer all episodes all at once. They're bound to the Japanese broadcasting schedule, which unfortunately lends itself to sloppy animation.
Japanese animators are under intense pressure to meet a weekly broadcast deadline, and often turn in hastily-produced work only hours before a show is due to air. Later, the sloppiest scenes have to be reanimated for the eventual DVD release. Here, you can see examples of such changes between the broadcast and Blu-ray versions of Sailor Moon Crystal. (In case it wasn't obvious, the broadcast version is on the left, and the Blu-ray version is on the right.)
It stands to reason that Perfect Bones, which will be released all at once on Netflix's streaming platform, will not have to contend with the same time constraints, and the animation will be high-quality right from the start. That's very promising, and might make the case for this kind of all-at-once anime programming in the future.


---
Potential for Further Collaboration
---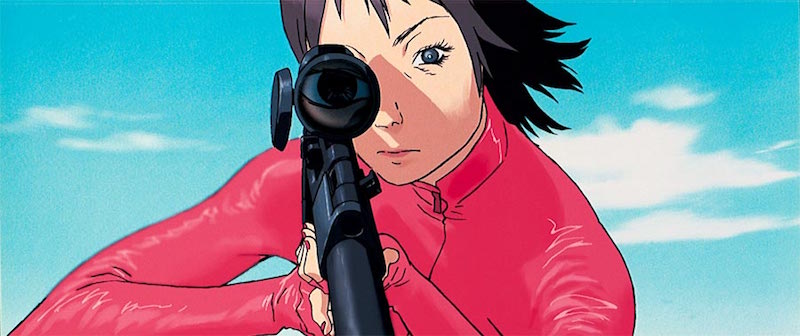 One of the biggest reasons for Netflix's success is its wide variety of offerings, which includes vastly different genres and media. But it's not like Netflix is the only streaming service out there—there are also Hulu, Amazon Prime, HBO Go, and many more. What differentiates Netflix from the rest is its sheer volume, and sheer diversity, of high-quality original programming.
Netflix has had huge success with original series, such as Orange Is the New Black, House of Cards, Jessica Jones, and Master of None. Narcos is another acclaimed Netflix Original, and notably, uses a mix of both Spanish and English, proving that non-English-language shows can still attract a large audience around the world. This is in keeping with Netflix's desire to push into the most promising international markets, including Bollywood and anime.
Focusing on Netflix Originals has been a great business model for Netflix, since it attracts new subscribers, and maintains existing ones, when it produces Netflix-exclusive original series. If your favorite show is only available on Netflix, you would subscribe, wouldn't you? Netflix is banking on such user loyalty. Plus, there's always a lot of hype around the release of new Netflix Originals—the expectation is that if it's a Netflix Original, it will be worth watching.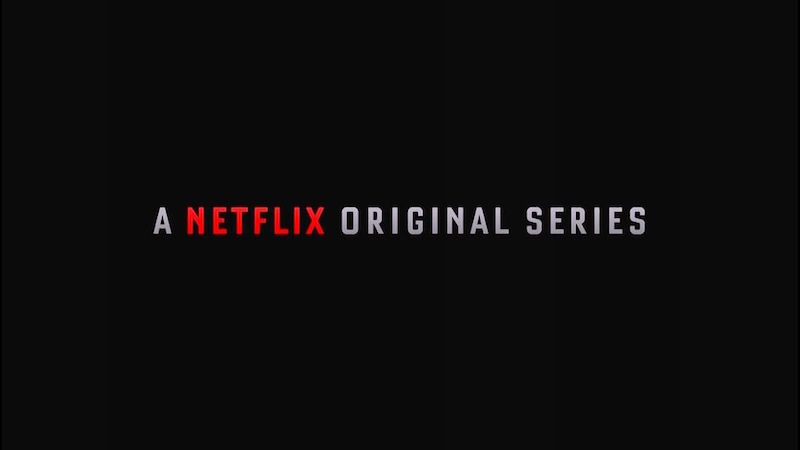 Now, I'd be really interested to see if Perfect Bones will get the same amount of hype in mainstream media, since it's no secret that anime is not exactly seen as a mainstream phenomenon. However, the prestige of being a Netflix Original might attract people who wouldn't usually be interested in watching an anime series. Based on the branding, they might be intrigued enough to give the medium a try. Production I.G's and Kazuto Nakazawa's prior credentials—chief among them, the animation sequence in Kill Bill: Volume 1—should prove helpful in this sense.
Previously, Netflix secured the exclusive rights to stream anime series, such as Knights of Sidonia and The Seven Deadly Sins, but those debuted on Netflix only after their initial Japanese TV runs. With the simultaneous, exclusive, global launch of Perfect Bones, it seems that Netflix is getting more serious about producing anime. If this first series is a success, I'm sure Netflix will begin to produce more original anime series in the future—which would be a win for both the anime industry, and anime lovers all around the world. More avenues of distribution = more options for animators = more creative freedom = higher-quality anime.
We should all hope that this is just the beginning of a beautiful relationship between the anime industry and global digital media power players like Netflix, which have revolutionized the distribution of media content for TV, and in fact, the content itself. Hopefully, the long-stagnant anime industry can get a dose of that same innovation. It's certainly long overdue.