Anime About The Videogame And Anime Industry
---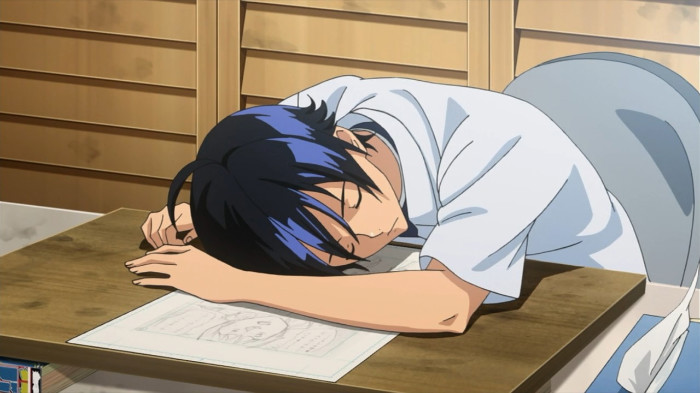 Have you ever wondered what it's like to be involved in making anime? What does it look like to do voice acting for an anime? How is it different from voice acting for a video game? Anime is famous for covering a huge variety of unorthodox topics; this recent trend of anime about, well, anime (and videogames) sees it getting introspective - to mostly great results.

So whether you're looking to break into the anime or video game industries, or just like to see how things work from the inside, these anime offer a peek for the curious.

While insider anime about anime and video games are a relatively new topic for anime to tackle, the medium has been friends with the manga industry for a much longer time. We would be remiss not to mention the series Bakuman, which depicts the semi-real story of its creators, and the road to becoming established mangaka. Other series, like The Comic Artist and His Assistants, give a more comic (and less realistic) take on the industry. And finally, some other shows like Comic Party focus on fan-created comics.

Anime also features a number of mangaka characters, shown with varying degrees of realism. In other words, the anime and manga industry are inextricably linked.

For a look behind the anime and video game industry, try one of the following series:
---
Voice acting
---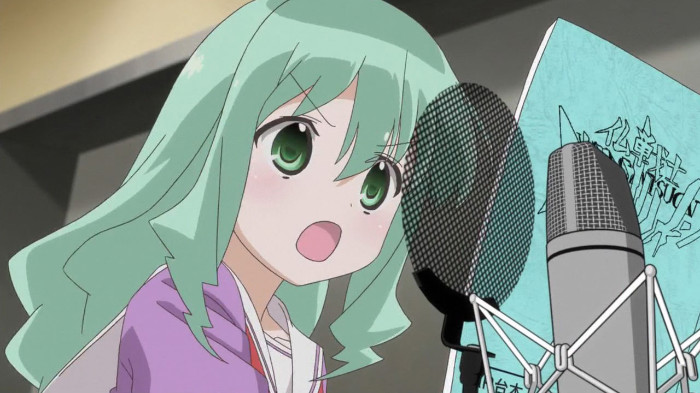 This show takes the protagonist through the world of voice acting for anime, right up to performing in a voice-actress pop idol group and even having your own radio show. While the show itself is enjoyable and the characters fun to watch, the main strength of Sore ga Seiyuu is the serious look it takes inside the anime voice acting industry. Every episode is packed with insider information, realistic depictions of voice acting jobs, tips and musings on the industry, and even cameos by accomplished voice actors and actresses and their words of wisdom to aspiring novices. If you're considering entering the industry, this is one of the most useful anime you could watch.
---
Voice acting
---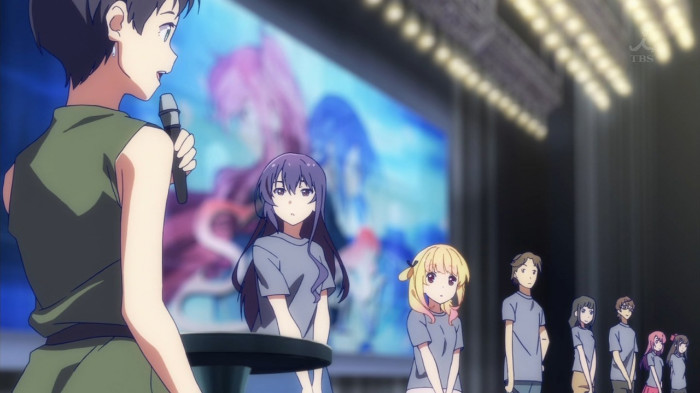 This series deals with voice acting as well, though it takes a far more comical and cynical approach to the industry than Sore ga Seiyuu does. The show is as much a view into the industry as it is a criticism of it. It's quick to point out that a job in anime might be romanticized and seem fantastic, but reality is often much grimmer and cloudier than we expect. Full of humor and beautiful characters, Giarlish Number is another fantastic entry into the insider anime genre.
---
Hentai voice acting
---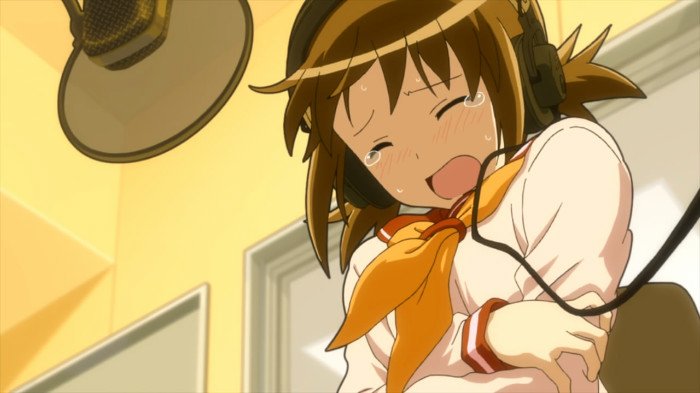 Don't be fooled by the innocent cover art or the lack of a Hentai rating: Koe de Oshigoto is not an anime you can watch with your parents in the room. In fact, we dare you to watch it with anyone in the room, and the sound on full. What else do you expect from an anime about what it's like to do hentai voice acting? Less of an exploration of the industry, and more of an exploration of one girl's acceptance of herself and her body, this one might not teach you too much about the hentai voice acting industry. But it does show a little bit of the process, and serves to remind us that there are ordinary people behind the voices in hentai games and anime.
---
Anime industry
---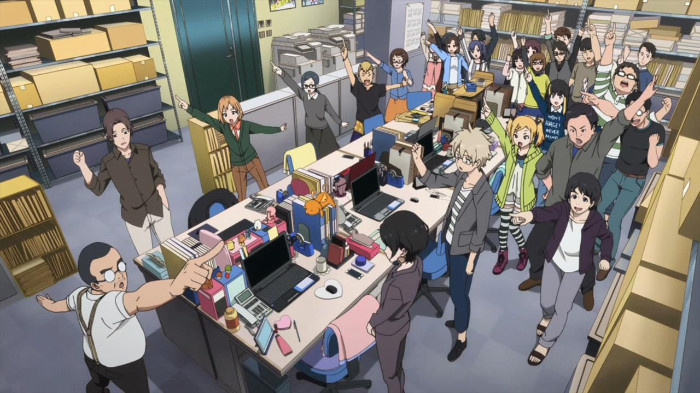 Proclaimed by those who watched it to be one of the best anime in recent years, Shirobako takes on the anime industry head-on and doesn't pull any punches. Instead of focusing on any specific aspect of anime-making, this series is about the entire process from start to finish. The anime shows the difficulties of producing an anime, and the hardships that you might encounter on the way. This is a must-watch for anyone interested in great drama and a real look at the blood, sweat, and tears behind the anime creation process.
---
Anime industry
---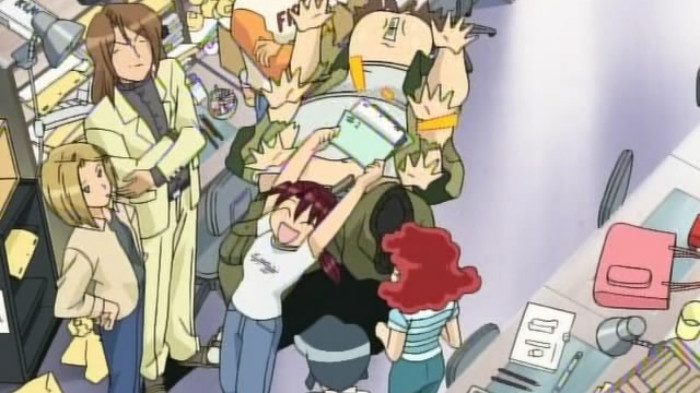 Less known than its popular counterparts, this short animation is a brief and darkly humorous look at the world of anime creation. Fresh out of animation school, Mikiko, aka Kuromi is thrown unprepared into the head position at an animation studio. The show jabs at the oddball animators and the impossibly tight schedule of an anime production.
---
Video game creation process
---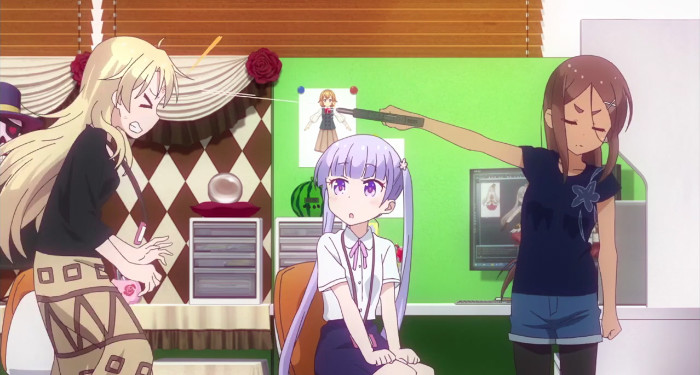 New Game!! is a slice of life anime about cute girls that have just graduated from highschool and join a video game company. What it lacks in depth it makes up in comedy and the cuteness of the characters. Although it's not the most educational anime for video game creators, it does have its share of insight into the indie gaming life.
---
Hentai game making
---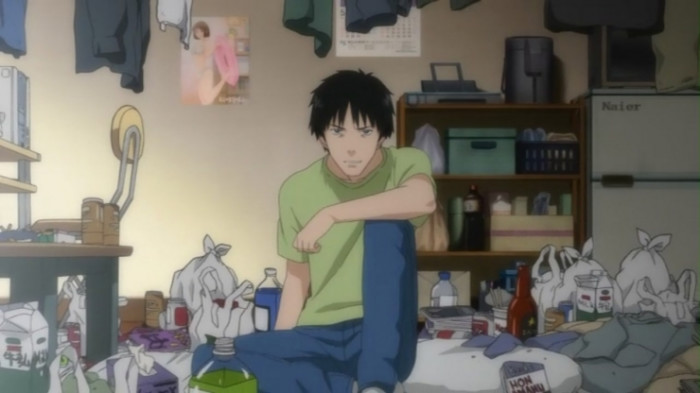 We know, Welcome to the NHK is not really about making a hentai game. But the game's creation plays an important role in the show, and there are a few truths to be learned about the process from watching. Most evident of all is the reality of making something out of passion: creating a game takes a lot of work and dedication, as well as long hours, and even when you're done you're only one of many.
---
Visual novel script writing
---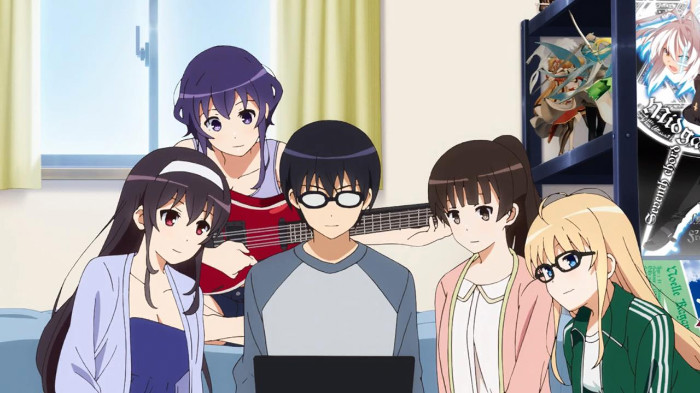 Visual novels occupy a gray area between games, manga, and anime. Saekano focuses on the writing aspect of visual novel creation, showing what it takes to create realistic characters and how to bring the 2D to life on paper.