As with any reverse harem series, it can be hard to keep track of who is who. With so many tasty looking bishounen running around, sometimes it's easy to forget which character has which personality or which tragic backstory belongs with which love interest. Uta no Prince Sama is absolutely no exception to this. In the main band alone there are seven men to keep track of, all of which want Haruka's attention all to themselves. And then you have to consider Haruka Nanami... who is this girl with the Mountain Dew colored eyes and why is everyone so very interested in her?
Luckily for you I've come up with a handy guide/cheat sheet that you can use to keep track of which character is which and help you decide which one is your favorite! Be warned though that there are some minor spoilers sprinkled throughout this piece.


---
Composer
---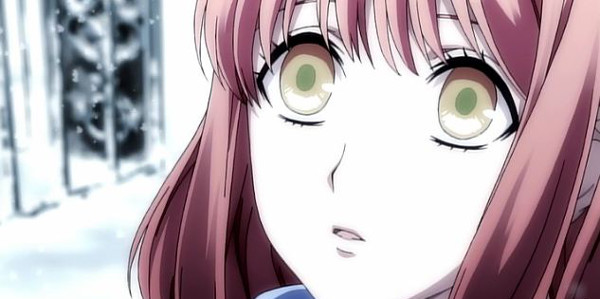 Haruka Nanami (VA: Miyuki Sawashiro)
Haruka entered Saotome Academy because she loves the idol HAYATO. She learned to play the piano as a child from her grandmother and decided later that she wanted to study music so that she could one day write songs for her favorite idol. It's rough going for her at first when the rest of her classmates discover that she can't actually read sheet music but she eventually bounces back. A hardworking girl who easily gets lost, her main distinguishing physical features are her red hair and yellow eyes which kind of make her look like a bug.
---
STARISH
---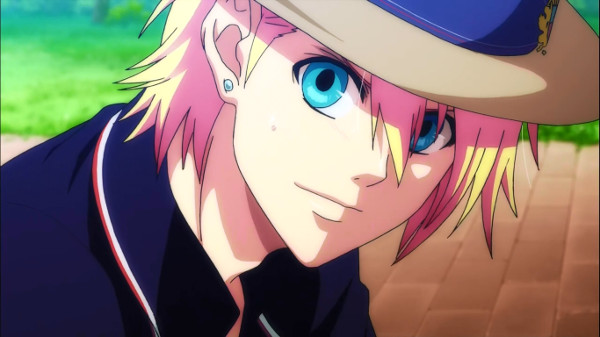 Sho Kurusu (VA: Hiro Shimono)
Sho is the smallest member of the group but you would be wise to never mention that to him as he has kind of a complex about it. Also you should never, ever call him cute. The main thing that sets Sho apart from everyone else is his intense fear of heights which the other members try (unsuccessfully) to help him with along the way. He really admires a teacher at Saotome Academy known as Hyuga and wants desperately to work with him.
---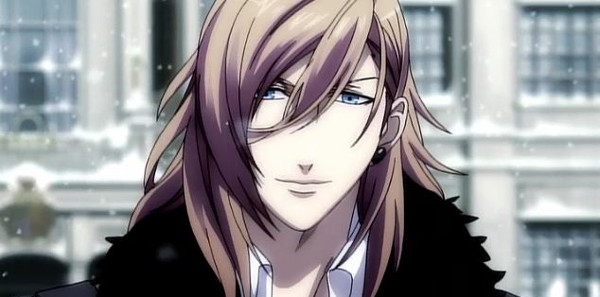 Ren Jinguji (VA: Junichi Suwabe)
Ren is the ladies man of the group and it seems that no matter where he is on campus he always has a flock of female fans following him around, which isn't a shock since he says that every word out of his mouth is a love song. It doesn't hurt that he's also very, very rich. The heir to the Jinguji Conglomerate, Ren didn't even want to enter the school in the first place but was forced to so that he could make a name for himself in show business and become the face of the family.
---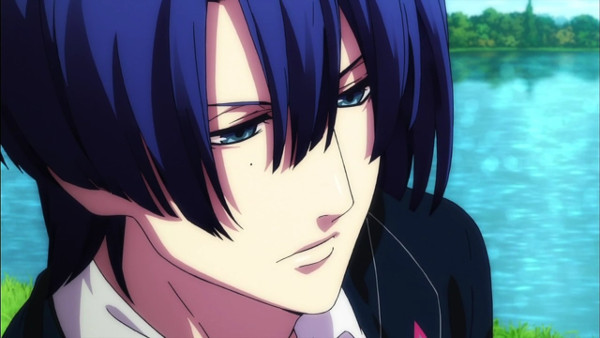 Masato Hijirikawa (VA: Kenichi Suzumura)
Coming across as a cold fish at first, Masato eventually warms up to Haruka within only a couple of episodes. A childhood friend of Ren, Masato couldn't be more different from him in terms of personality. While Ren is a smooth-talking ladies man, Masato is very calculating and treats music as a very serious deal in his life due to the fact that he came from a very strict upbringing and had to convince his family to let him attend the school.
---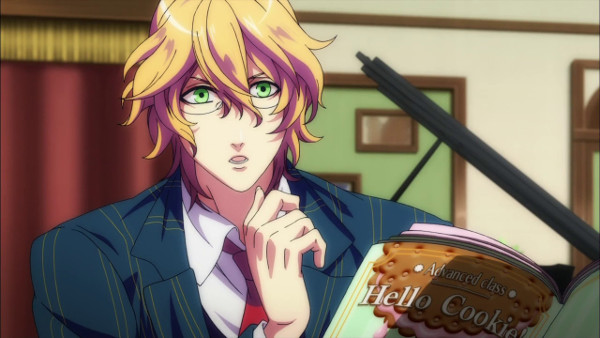 Natsuki Shinomiya (VA: Kisho Taniyama)
Natsuki is the oddball of the bunch. When you first meet him, all you see is a tall man in glasses who absolutely adores cute things (like Sho) and is convinced that he knows how to do things like bake (when in reality he's HORRIBLE). What you'll never see coming or expect however is that underneath the surface there is another side to Natsuki that rarely gets to be seen. You see when his glasses are removed, Natsuki develops a split personality and becomes Satsuki; a violent and short tempered version of himself. If you ever see him without his glasses be sure to stay clear of the rampage and for the God's sake, throw your trash away properly!
---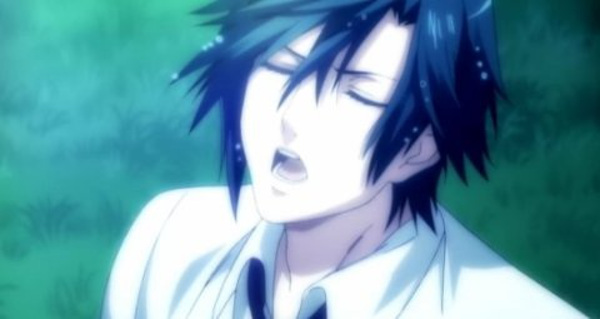 Tokiya Ichinose (VA: Mamoru Miyano)
When you first meet Tokiya in the first episode of the first season, he tells everyone that he is actually the twin brother of HAYATO and gets very offended if someone tries to say that he even looks like his twin. It isn't until later that everyone learns that HAYATO and Tokiya are actually the same person and that a devious plan was hatched between Tokiya and the school's principal, Shining Saotome, in order to allow him to attend the school and have a chance at reinventing himself.
---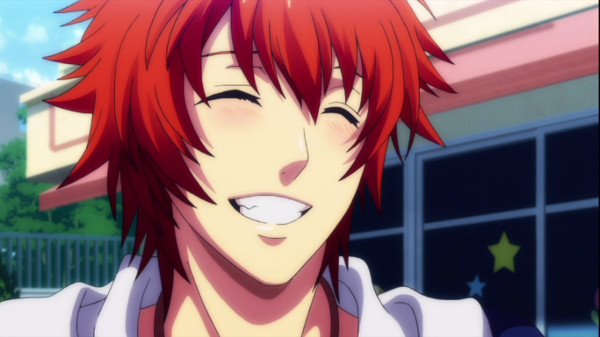 Otoya Ittoki (VA: Takuma Terashima)
This outgoing and very friendly young man is actually the first other student that Haruka meets when she is attempting to take the entrance exam for Saotome Academy. Soon afterward they forge a fast friendship and are constantly working together to create beautiful music together. While all of the members of STARISH show signs of being romantically interested in Haruka, Otoya is the one who has the hardest time hiding his feelings.
---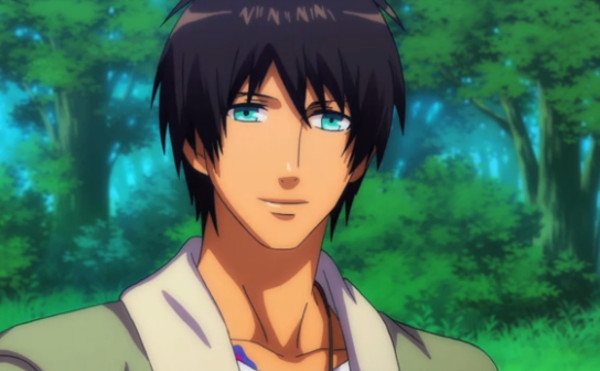 Aijima Cecil (VA: Kousuke Toriumi)
While Aijima doesn't actually join the team until the second season, he makes enough of an impression in the first season that fans were left wondering who this guy was. Well, let me tell you... Aijima is a prince from an island in the west known as Agnapolis. When he first joins the group he states very clearly and openly that he doesn't actually have any interest in being an idol and just wants to be close to Haruka so at least he's honest. Eventually he starts to realize just how much he wants to become an idol after spending time with the other members of STARISH and Haruka.