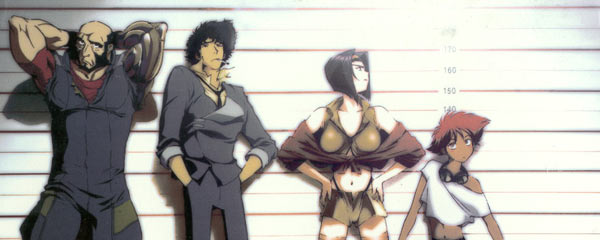 Oh Cowboy Bebop how we missed you so. The series' wonderful neo-noir, space western setting combined with some deep philosophical musings on existentialism and loneliness made it an instant classic, and according to some, the best anime series yet produced. Its style and characters are recognizable anywhere. The said characters have even been immortalized with some nice figures that we are going to show you!


---
---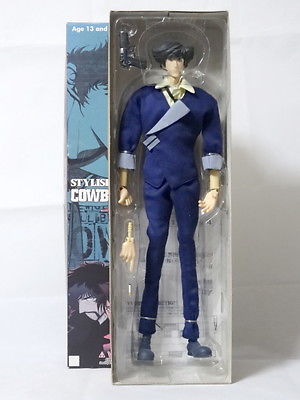 First on our list we have a figure of the show's main character, the beloved rogue, Spike Spiegel. Our complex hero gets this figure from Medicom Toy which was released in August 2002. The figure is based on the Cowboy Bebop movie Knockin' on the Heaven's Door and it is a part of Medicom's Stylish Collection line. This is an articulated PVC figure that was sculpted by Sawada Keisuke. Spike comes with real fabric clothing and his gun. The figure is 30 cm (11.7 inches) tall. This version of the figure comes in the package that features the movie characters and Spike, so be sure not to confuse it with a similar, older version of the figure. This rare figure can be yours for only about 7,130 yen (~71 US dollars).


---
---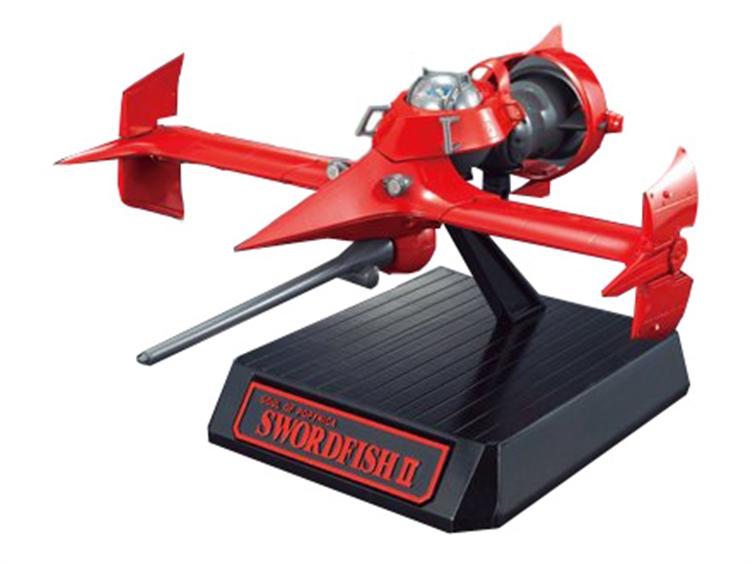 We are flying to our next spot with this special figure of Spike's signature ship- Swordfish II. Coming from Bandai this ship is a top quality part of Bandai's 'Soul of Popynica' line. The ship is made from die-cast metal and it features foldable and removable wings. It has a monopod which can be opened to display its fully done interior. The cockpit pod also includes a mini figure of Spike! The ships air brakes are also moveable. The ship was manufactured in November 2009 and it is 20 cm (7.87 inches) tall. A stand with a display arm is also included in the set. Get this ship to your hangar for about 8,430 yen (~84 US dollars).


---
---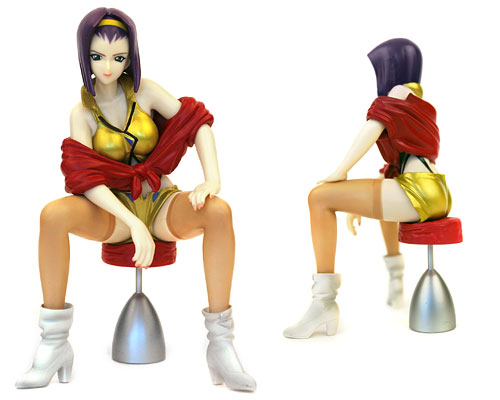 Crashing on our third spot is the figure of everyone's favorite beautiful pathological gambler, Faye Valentine. This figure of Faye was released in August 2004 by Yamato. Satou Toshikuni who sculpted the figure, decided to show Faye in all her seductive majesty. The Figure is 14 cm (5.46 inches) tall and it is a completely pre-painted PVC figure. This rare figure of Faye can be a part of your collection for around 9,150 yen (~91 US dollars).


---
---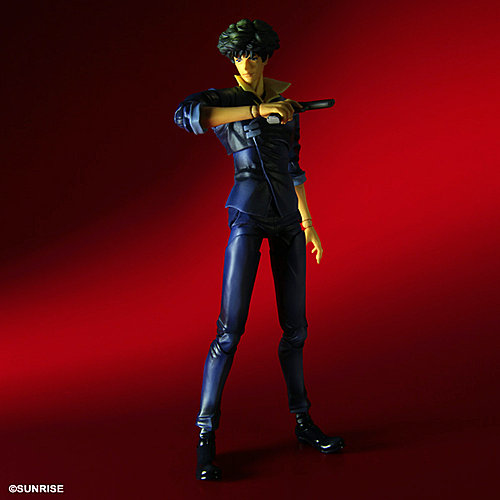 We are continuing our list with the main protagonist Spike Spiegel. This figure of Spike comes from Square Enix and it is a part of their Play Arts Kai line. Square released this figure in October 2012. This Spike figure is a pre-painted ABS and PVC figure. The height of the figure is 24.8 cm (9.67 inches). Like all the figures in the Play Arts Kai line, this figure is fully poseable, so you can recreate your favorite moments from the show. Spike also comes with his gun accessory and three optional hand parts. Get this Spike figure for only around 15,210 yen (~152 US dollars).
---
---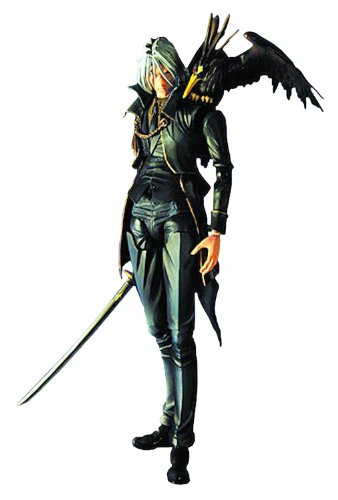 Now that you hopefully have that neat Spike figure we talked about, you can pair it with the figure of his nemesis, Vicious. Also coming from Square Enix and their Play Arts Kai line, this Vicious figure was released in October 2012. Collar clips, collar décor, lapel pins, individual buttons, clothing straps, and other seemingly minor details are recreated here in order to give more authentic look to the figure. This is a pre-painted ABS and PVC figure that is 24.8 cm (9.67 inches) tall. In terms of accessories, this highly articulated figure comes with four hand parts and his signature sword and sheath. Vicious also comes with the cormorant that can be mounted on his shoulder. Even the cormorant comes with an alternative wing part to provide two distinct looks. It can be yours for about 19,990 yen (~199 US dollars).


---
These are our pick for the best Cowboy Bebop figures on this side of the galaxy and we hope we showed you some to keep you busy until next Friday! Happy hunting bounty hunters!
Brought to you by