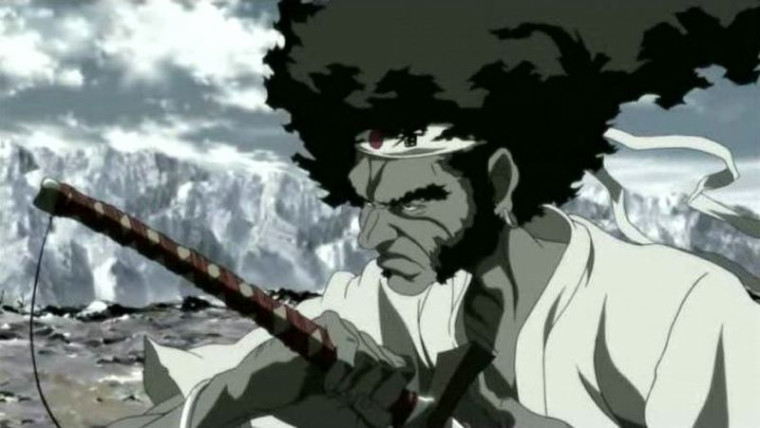 So you're sitting there, watching your English dubbed anime (you heretic!), when something hits you: that voice sounds oddly familiar. Maybe you've just been watching too much dubbed anime, and you're starting to recognize the voice actors. Or maybe, just maybe, you've stumbled onto a role voiced by a famous actor.
You'd expect these famous actors to sell their golden voices only to the highest bidder. But sometimes you find a few stars in a lower-cost production. Here's a list of English dubbed anime with some voices you might just recognize…
---
Studio Ghibli films
---

We could fill an entire article of its own with all the famous actors who have lent their voices to Studio Ghibli films. It shouldn't come as a big surprise, considering Ghibli is one of the biggest anime localization successes. The studio is backed by Disney in the US, and the American animation giant doesn't cut any corners when it comes to excellent animation. The list below is just a snippet - a tiny glimpse at the many, many well-known names that have graced the voice acting cast of Ghibli films.
---
---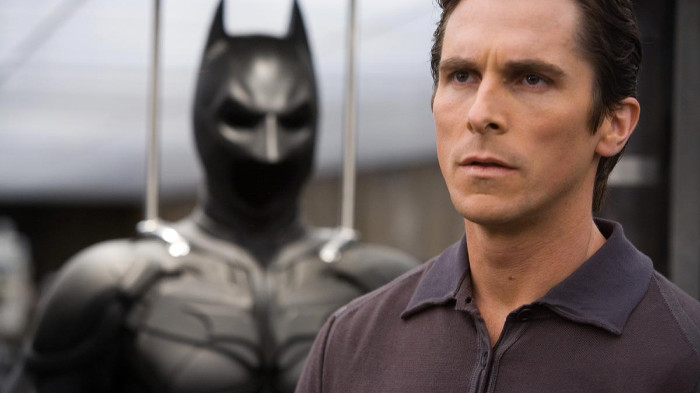 Source: The Dark Knight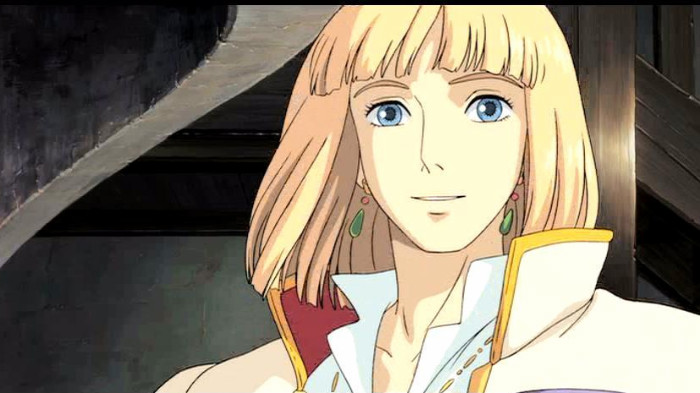 You might know him as: Batman. (Also Bateman).


Christian Bale is known for being a very dedicated, malleable actor that is able to adapt to any role he's given. He's lost 65 pounds for the Machinist, then bulked back up for Batman Beyond. Despite his chameleon-like skills, there's just no hiding that voice of his. Now you'll be hearing him hiss "I'm Batman" every time you hear Howl speaking in the movie.
---
---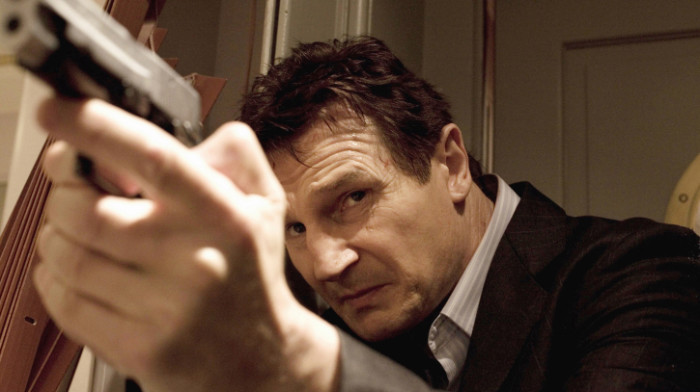 Source: Taken



You might know him as: Oskar Schindler from Schindler's List - if you're a fan of classics - or Bryan Mills from Taken if you're a fan of action flicks.


In Taken, Neeson plays a father who will stop at nothing to rescue his daughter from a foreign land. In Ponyo, he plays a father who will stop at nothing to rescue his daughter from a foreign land. Having him voice Fujimoto no longer seems that strange, does it?
---
---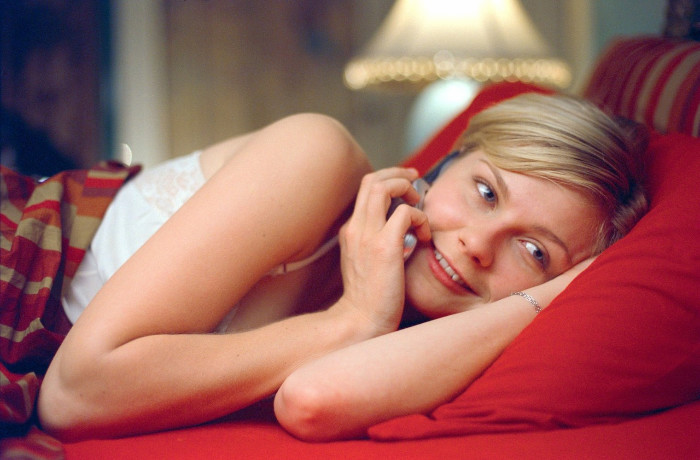 Source: Elizabethtown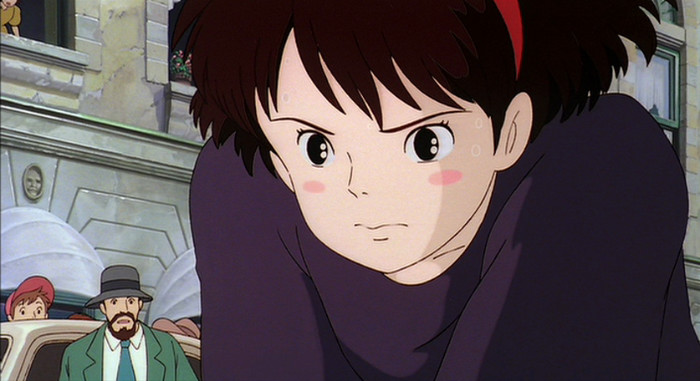 You might know her as: Mary Jane Watson from Spider-Man.


Before playing the role of Mary Jane, Dunst lent her voice to the young witch, Kiki. Her youthful-sounding voice fits the character well - although it gives at least one scene a slightly different overtone...
---
---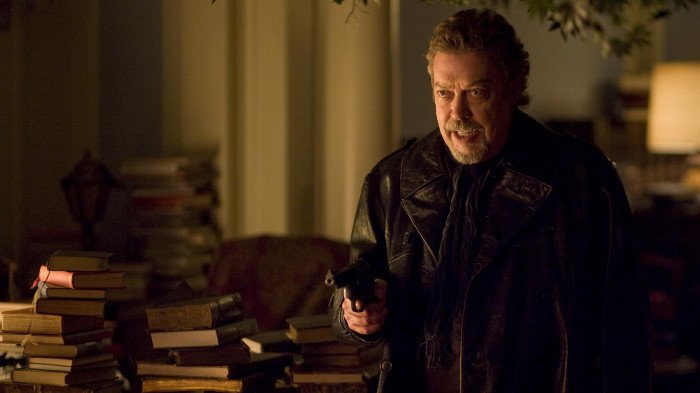 Source: Alice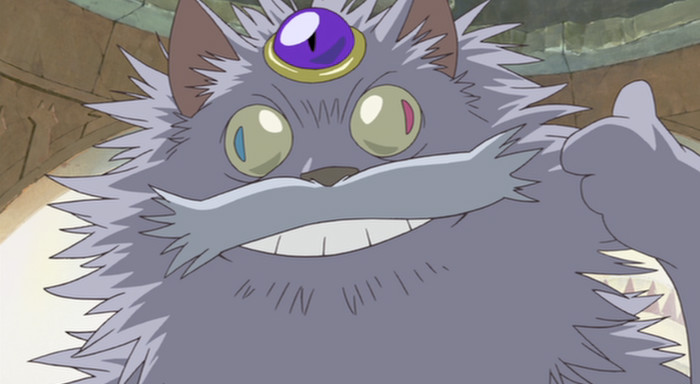 You might know him as: Dr. Frank-N-Furter from The Rocky Horror Picture Show, and plenty of other Tim Curry-esque roles.


The Cat King is devoted, oblivious to others' feelings, and more than a little deranged. Yep, a perfect fit for Tim Curry.
---
---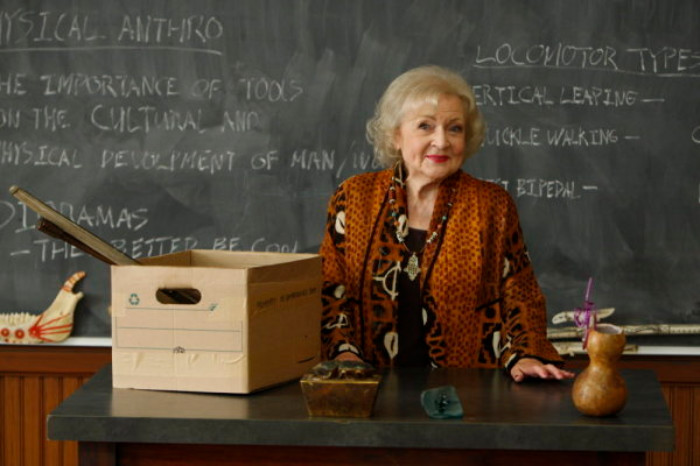 Source: Community, via NBC Universal, Inc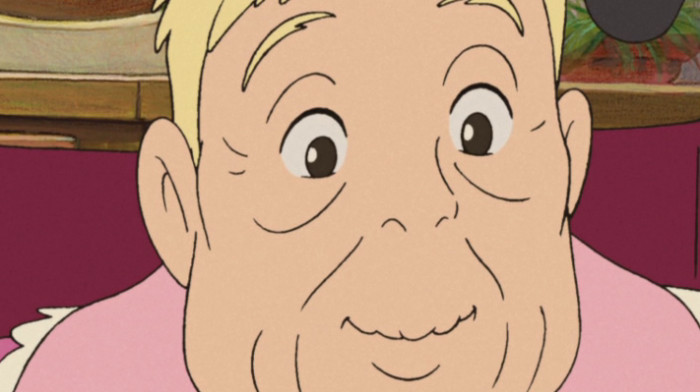 You might know her as: Rose Nylund from The Golden Girls, and being older than sliced bread.


It's Betty freakin White. Need we say more?
---
Unexpected famous actors in English dubbed anime
---
Aside from Studio Ghibli, several unexpected names have graced the credits of English dubbed anime!
---
---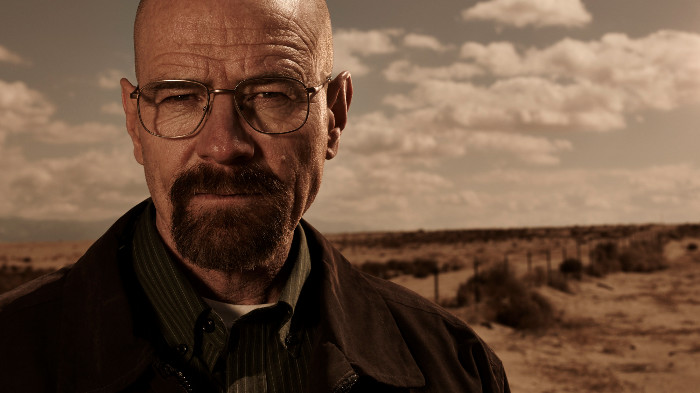 Source: Breaking Bad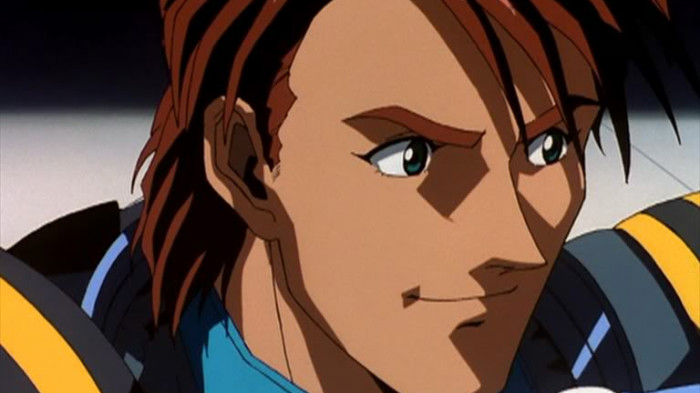 You might know him as: Walter White from Breaking Bad, and, if you're a bit older, the dad from Malcolm in the Middle.


Unlike some of the names in this list, who have only played one or two anime roles, Cranston has been in a surprising number of English anime dubs. From the lead role in Ramayana, to a supporting role in Street Fighter II, Cranston doesn't seem picky about his anime dubbing roles. Maybe we should have expected that from someone who transformed himself from a mild-mannered father into, well, Walter White.
---
---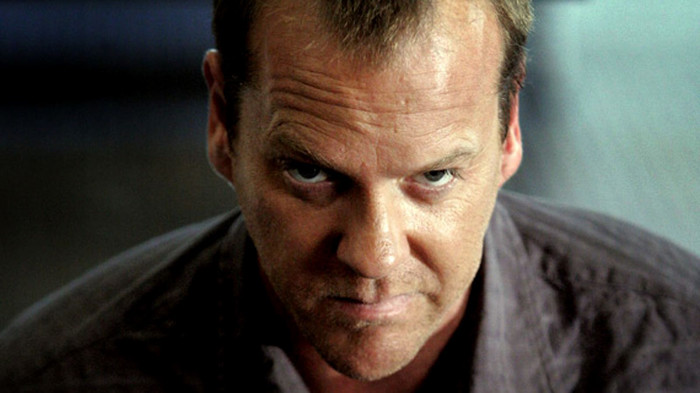 Source: 24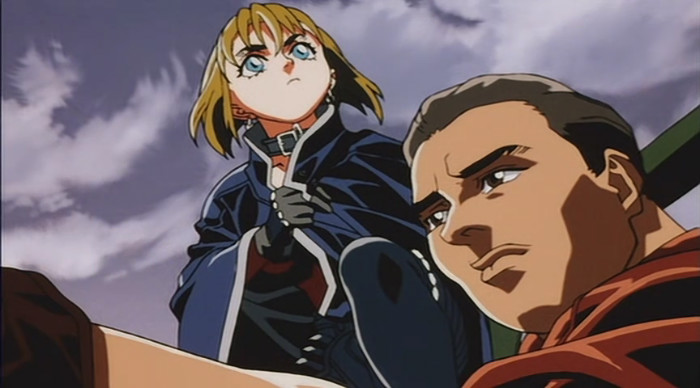 You might know him as: Jack Bauer from 24.


Armitage III is an odd beast. The movie's gimmick was filming directly in English, and releasing in Japanese theaters with subtitles. As such, this isn't technically a dub, but it's still worth mentioning for the sheer star power the studio managed to land. By the time Sutherland voiced Ross Sylibus, he'd already had a number of roles under his belt. He was no Bauer, though - but imagine how much more epic Jack would be with a cybernetic leg.
---
From Afro Samurai, and related series / movies
---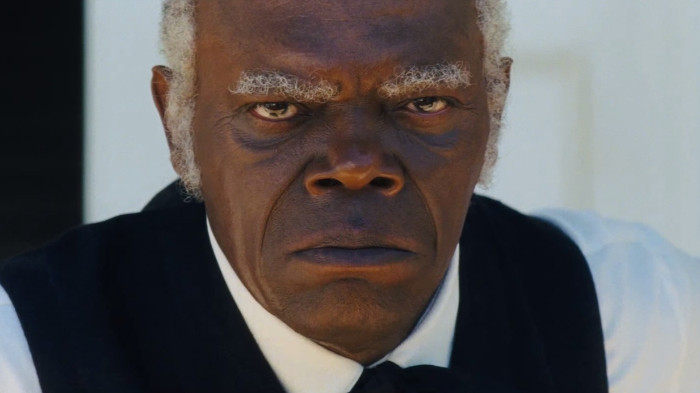 Source: Django Unchained



You might know him as: Neville Flynn from Motherf-ing Snakes on a Motherf-ing Plane. Oh, and Pulp Fiction, Jackie Brown, Star Wars, Unbreakable, a bunch of Marvel movies...we could go on.


Jackson didn't just do the voice of Afro Samurai - he was extremely involved with the entire series. Even though Jackson is apparently an anime fan, Afro Samurai was definitely not just a role for him; he's returned for every spinoff and movie. Dubs can be hit or miss, but there's no debating that Jackson is fantastic in the role.
---
---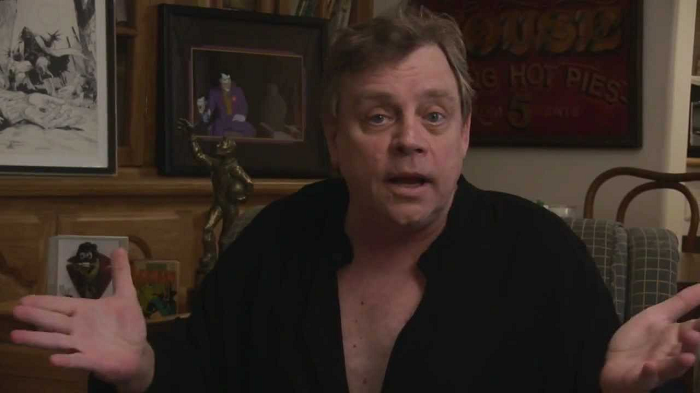 Source: I Know That Voice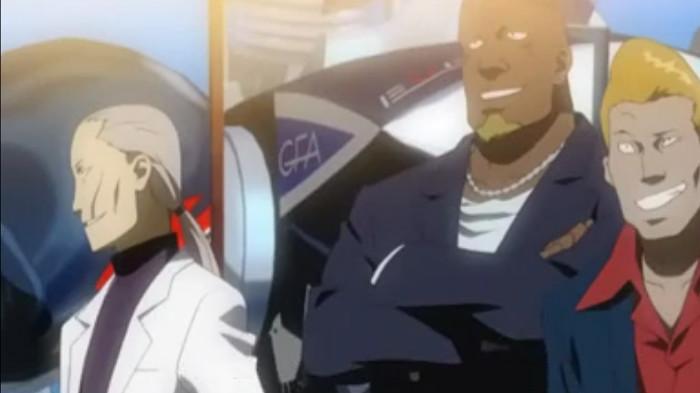 Far left

You might know him as: Luke Skywalker from Star Wars.


Hamill also has a number of anime credits on his resume. He's made an appearance in two Ghibli films, and in Afro Samurai: Resurrection. His biggest anime role however, was appearing in the entire first and second season of IGPX, a mech racing anime (although only as a supporting character).
---
From Steamboy, and others
---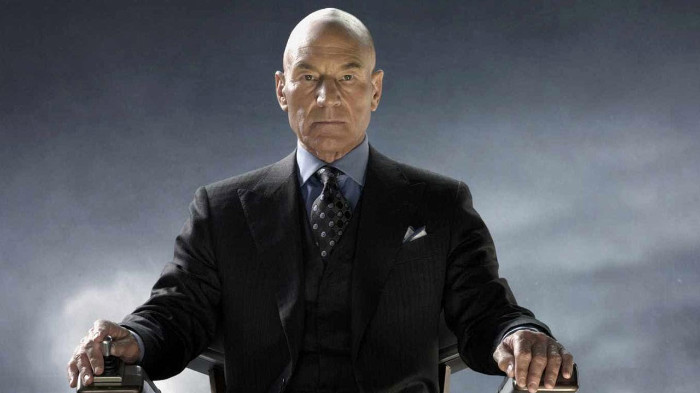 Source: X-Men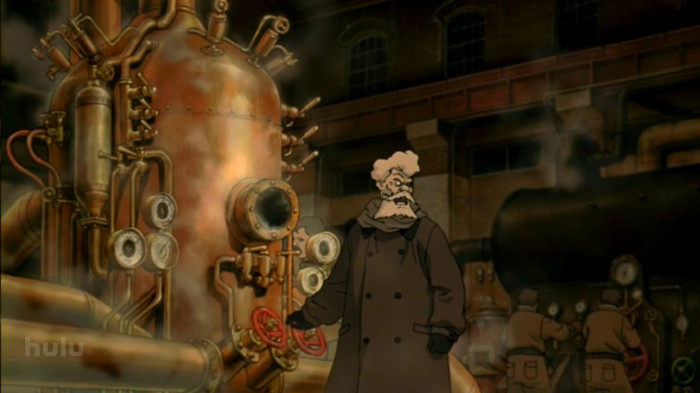 You might know him as: Professor X from the X-Men.


Stewart has a penchant for playing kind protector roles, and his character in Steamboy is exactly that. In Steamboy, Lloyd's task is to keep something powerful out of the hands of people who would do evil with it. Sound familiar? He also played Lord Yupa in Nausicaa - another role that suits him well.
---
---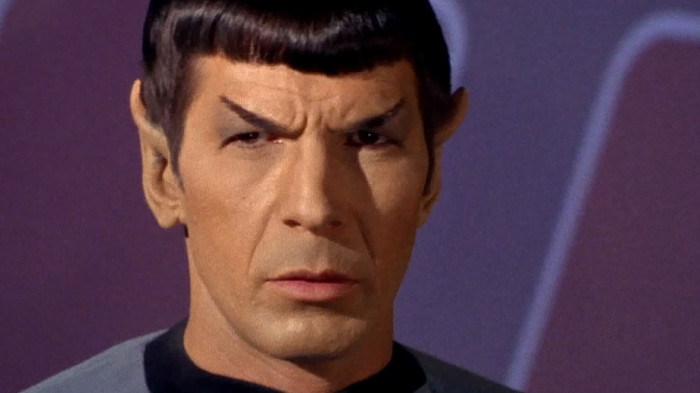 Source: Star Trek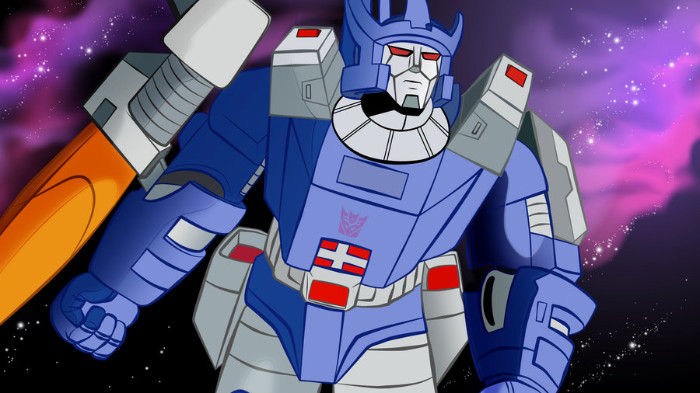 You might know him as: Spock from the Star Trek franchise.


Leonard Nimoy didn't end his sci-fi acting career with Star Trek - he went back into space in the form of the Transformers robot Galvatron. Later, he and fellow Trekkie George Takei returned to the Transformers franchise to lend their voices to Michael Bay's explosive revival. (Although, oddly, not as Galvatron this time. Go figure.)
---
---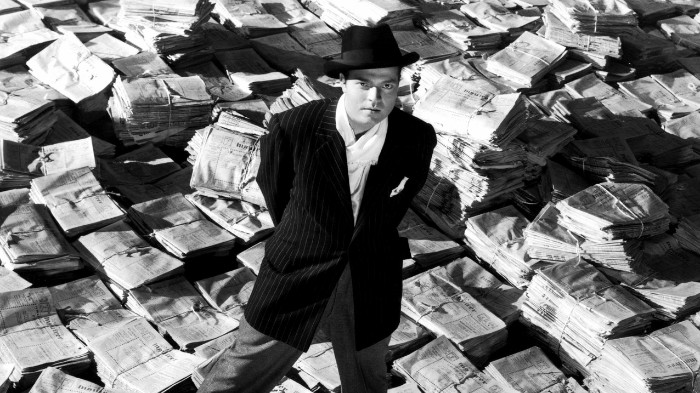 Source: Citizen Kane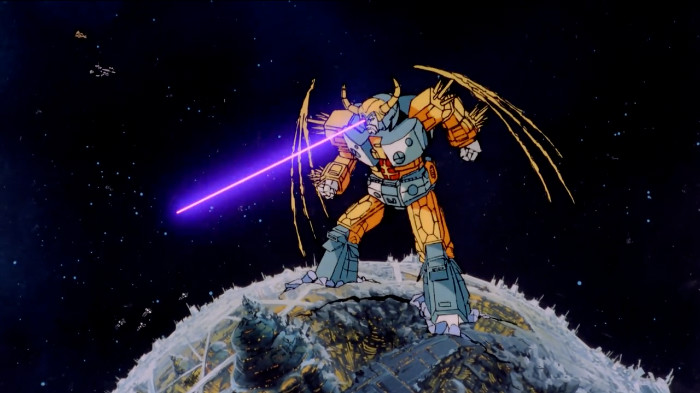 You might know him as: the creator of Citizen Kane, widely believed to be the best movie of all time.


Orson Welles was an artistic genius, and like most of his kind, he was essentially insane. Welles was notoriously difficult to work with, and this holds true for his foray into anime. He played only two roles: Unicron from Transformers the Movie, and Pippo from Enchanted Journey. Unicron would go down in history as Welles' final role, although neither the producers nor the actor had a very good time with it. According to an article on Slate, Welles' voice was so weak by the end of his life, that technicians had to pull some digital magic to fix up his voice for the role.
As for Welles… well, he was underwhelmed by the role: "I play a planet. I menace somebody called Something-or-other. Then I'm destroyed." Sounds about right.