Note: This list features the top scoring movies on MAL with a few added criteria. Studio Ghibli films were excluded as were films created by Satoshi Kon, Makoto Shinkai, and Mamoru Hosoda.
---
MAL Score: 7.94 | Year Published: 1983 | Studio: Madhouse
---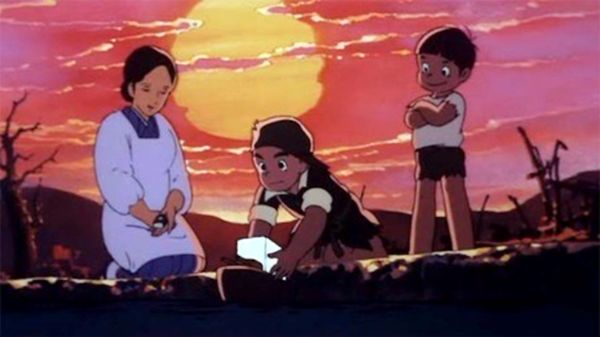 Hadashi no Gen begins in 1945, three years since America and Japan have begun their war. Gen Nakaoka is a young boy living in a city where food is scarce. His family, particularly his pregnant mother, is in danger of starving. As they struggle to get by, the family remains unawares of what lies in store for their hometown, the city of Hiroshima.
---
MAL Score: 7.99 | Year Published: 1991 | Studio: Mushi Production
---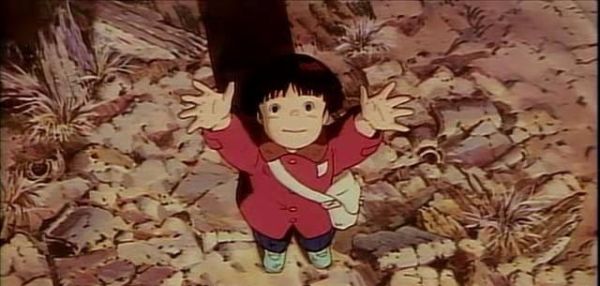 Kayoko is a sweet little girl who has just started first grade. She is something of a crybaby but is a good girl who loves to play with her friends and brothers. But the year is 1940 and Kayoko's childhood will not go unblemished as the effects of World War 2 begin to change the country.
---
MAL Score: 8.03 | Year Published: 2013 | Studio: Trigger
---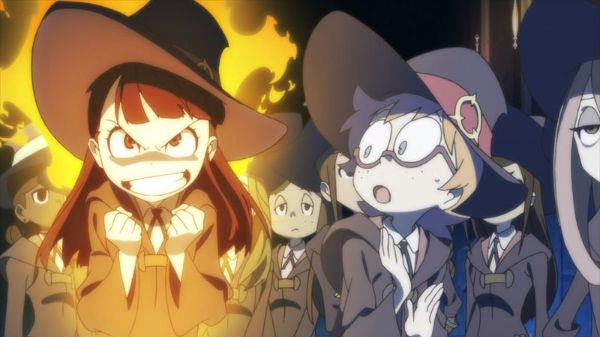 Akko Kagari is an ordinary girl who joins the Witch Academia in the hopes of becoming just like Shiny Chariot, witch extraordinaire and Kagari's idol. But magic may not be as easy as Akko thinks, and not everyone shares her enthusiasm for Shiny Chariot.
---
MAL Score: 8.10 | Year Published: 2010 | Studios: Sunrise, Ascension
---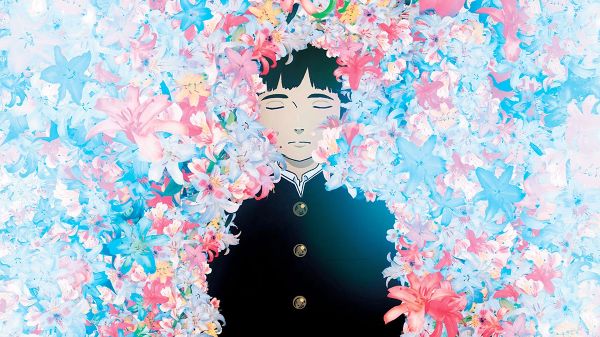 Not to be confused with the television show of the same name, the film Colorful follows an unnamed spirit who is given a second chance at life in the body of Makoto Kobayashi, a 14-year-old boy who recently committed suicide. With six months to correct this great sin committed in his former life, the new Makoto will come to understand why people act as they do and how our lives affect the people we love.
---
MAL Score: 8.13 | Year Published: 2010 | Studio: Ajia-Do
---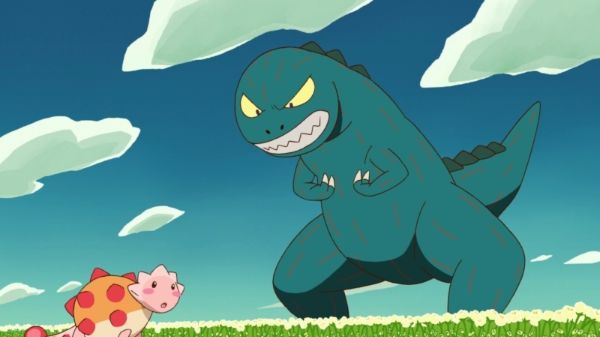 Heart is a tiny Tyrannosaurus who was raised by a herbivore after being found as an egg. Shunned by other dinosaurs who fear the tiny carnivore, Heart grows up mostly alone. This all changes one day when Heart meets a baby Ankylosaur he names Umasou and begins to raise this new little herbivore as his own.
---
MAL Score: 8.14 | Year Published: 2006 | Studio: Studio 4°C
---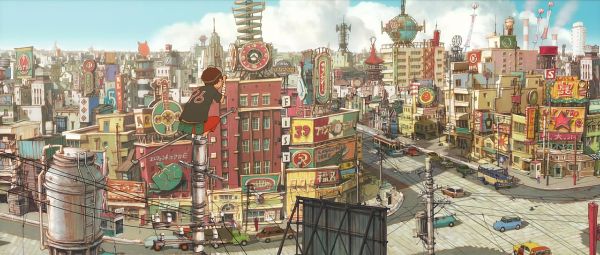 Shiro and Kuro are a pair of orphans who roam the city called Treasure Town, beating up thugs and anyone else who is a threat to their home. But when the Yakuza come to Treasure Town with their own dark designs, these two orphans will have to face the greatest challenges of their lives.
---
MAL Score: 8.30 | Year Published: 2008 | Studio: N/A (Independent)
---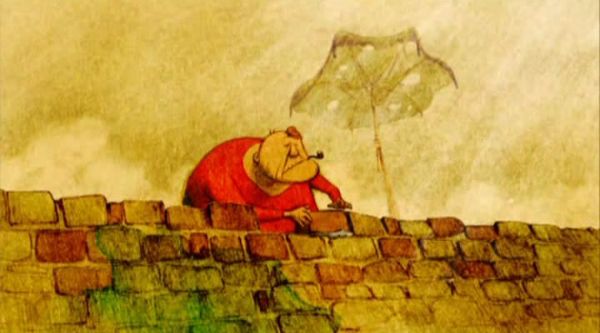 A very short film at only 12 minutes long, Tsumiki no Ie takes place in a flooded town where an unnamed old man must constantly build new doors to keep his home dry. When he finds his daily routine disturbed, the elderly man reflects on his past and how it shaped his present.
---
MAL Score: 8.41 | Year Published: 2015 | Studio: A-1 Pictures
---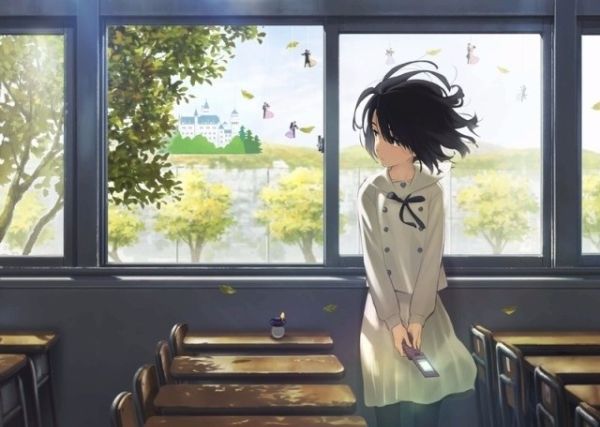 Jun Naruse was once a happy girl until a tragic choice of words tore her family apart. As punishment for her actions a magical fairy sealed away Jun's ability to speak. Though she has resolved herself to this fate, a series of sudden changes in Jun's life could now restore her former happiness.
---
MAL Score: 8.44 | Year Published: 2007 | Studio: Bones
---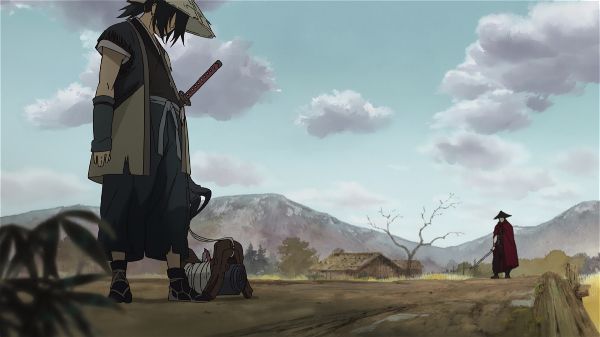 Stranger: Mukou Hadan takes place in the Sengoku period and has all the classic trimmings of a samurai film. When a nameless ronin with a haunted past meets Kotarou, a young boy being hunted by mysterious Chinese soldiers, the two develop a bond that will be tested by the mystery surrounding Kotarou.
---
MAL Score: 8.64 | Year Published: 2011 | Studio: Brain's Base
---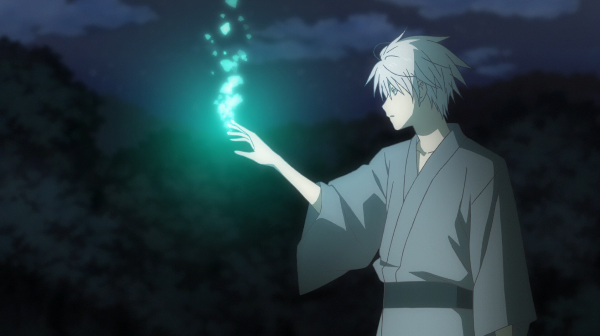 A short film that sits at 45 minutes long, Hotarubi no Mori e begins with the young girl Hotaru Takegawa. When lost in a forest, Hotaru meets and befriends the forest spirit Gin. But as their relationship grows beyond simple friendship, these star-crossed lovers will find themselves and their feelings put to the test.