---
An anime teacher is loyal, passionate, smart, and beautiful!
---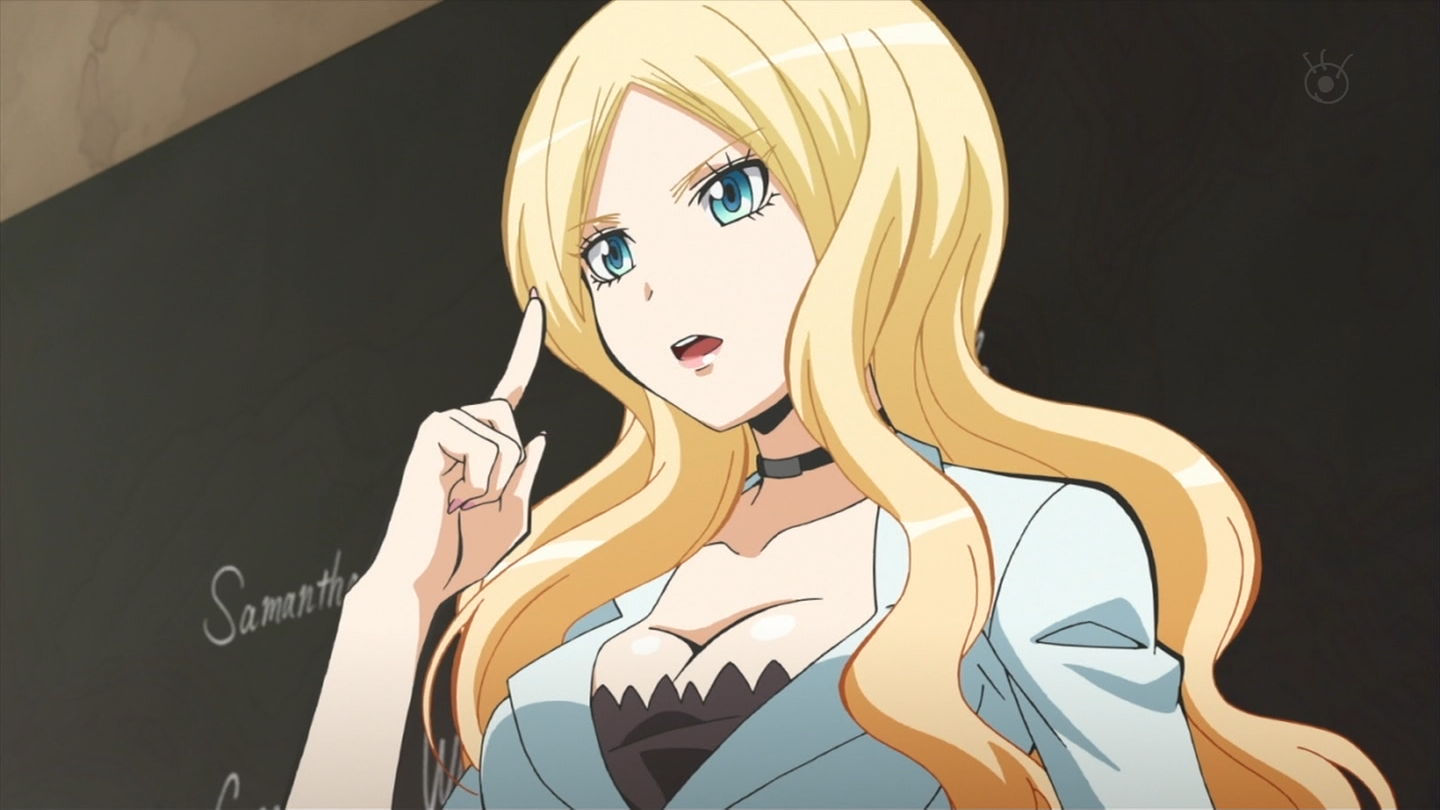 Irina Jelavi (aka Professor Bitch) is both a beautiful assassin and a hot anime teacher from Ansatsu Kyoushitsu (TV)!
Real life lessons are sometimes taught by imaginative people. These awesome anime teachers enable us to see things in a different light. Although they are just fictional characters, some of the lessons they share will truly change your life forever.
Here are some of the most celebrated anime teachers of all time!


---
Come meet 15 of the best anime teachers in existence!
---
---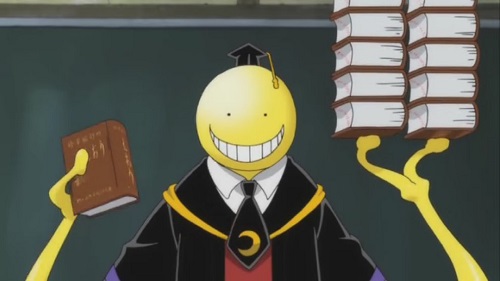 Koro-sensei is not your ordinary anime teacher. With his out of this world abilities and appearance aside, he has more than what it takes to be an amazing teacher. His dedication to help the class 3-E of Kunugigaoka Junior High School in their studies and deep concern for their future is really commendable, especially since everyone in class aims to assassinate him before March!


---
---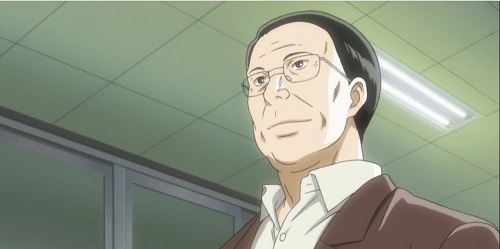 Hideo Harada is not just a doctor by profession, but also the head of the Shiranami Society, a group for karuta enthusiasts. He is the fun loving mentor of Chihaya and Taichi, who teaches the two children about the true power of karuta.


---
---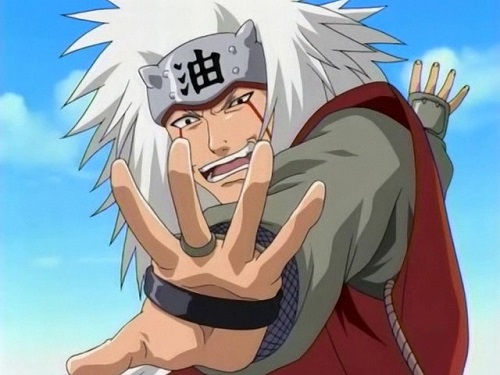 Jiraiya-sensei might be a perv, but he is also one of the greatest ninja fighters and anime teachers in existence! He taught Naruto so many things, not only about ninja techniques, but about life (and "adult life") as well.


---
---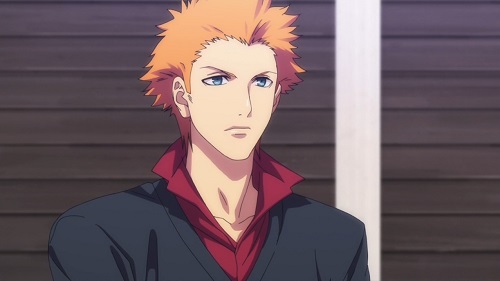 Great music comes from the heart, not from mere talent and good vocals. That's what you'll learn from Ryuuya-sensei if you want to be the next Prince of music!


---
---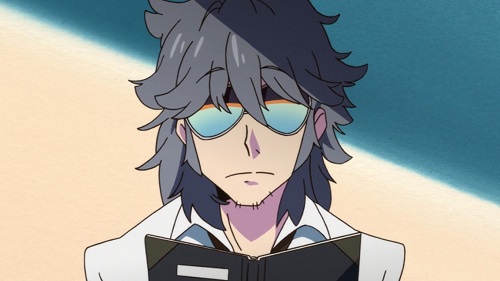 He may look like a boring History anime teacher, but he's actually a very sexy undercover agent who loves to strip down! His actions may be a bit disturbing at times, but, underneath all the naked-ness, he really is a good man.


---
---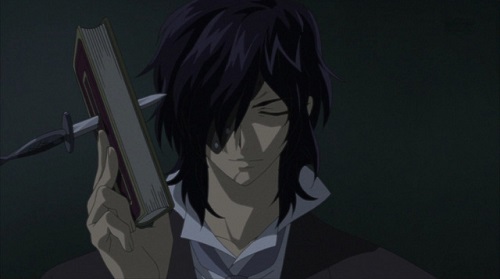 Yogari-sensei will not only teach you the best ways to become a great vampire hunter, he's also willing to sacrifice his life just to keep you safe from those deadly creatures of the night!


---
---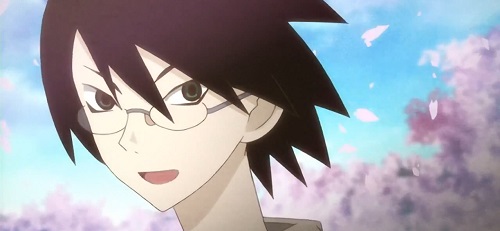 Not all teachers can give you a good insight about the world, Itoshiki-sensei for example. With his pessimistic and suicidal character, who would've thought that he could become an ideal anime teacher for students who lack that "critical eye" to see the world beyond.


---
---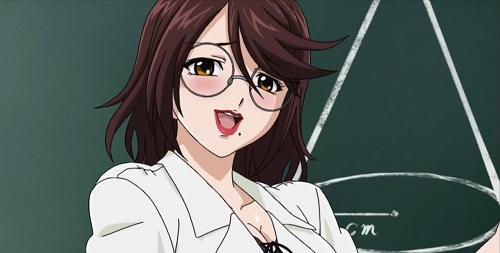 If you have great problems with your studies, most especially math, try enrolling in anime teacher Miss Ririko's "special" class and let her "naughty" monstrous power turn you into a genius!


---
---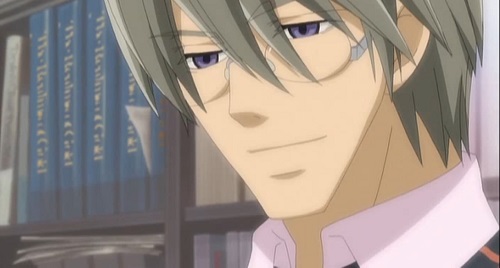 Akihiko is one of the sexiest teachers in anime. Aside from being an English tutor, he writes novels too!


---
---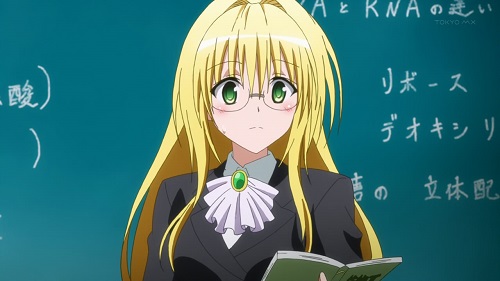 Don't judge the book by its cover. Same goes for this sexy anime teacher. You might think she's lame because of her clumsiness and inability to cook, but she's actually a genius in nano technology and the science of cloning!


---
---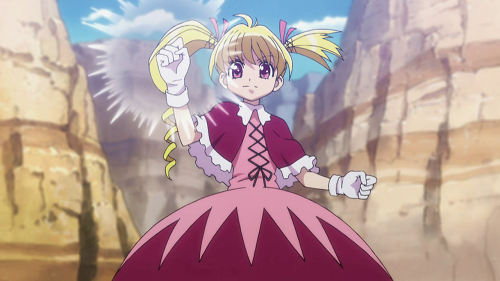 She looks so young and fresh, doesn't she? Well, she's actually a 57-year-old woman who hides in the appearance of a little girl using her Nen abilities. She might be a bit quirky sometimes but she's actually a great teacher of Nen!


---
---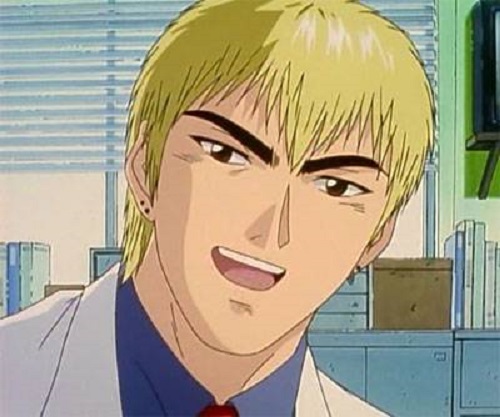 Onizuka-sensei may be a former member of a motorcycle gang and have an extremely perverted nature, but on the inside, he's actually a great person and knows how to reach out to his dear students really well.


---
---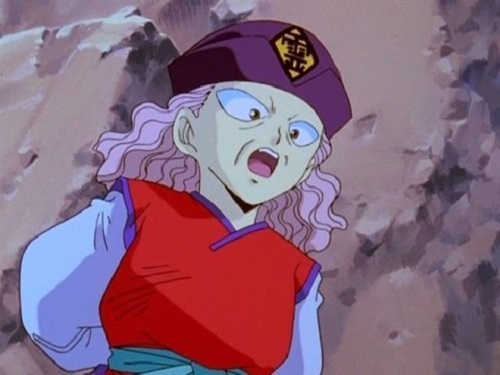 If you wanna know more about the world of monsters and how to defeat them, ask Master Genkai! She's not just your ordinary martial arts expert, but instead a very powerful fighter, despite her age and build.


---
---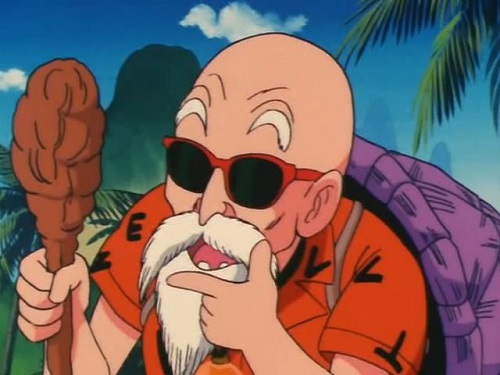 If it weren't for his perverted and cranky attitude, Muten-Roshi could easily be mistaken as your typical master. He might look weak, but this old man is stronger than you could ever have imagined!


---
---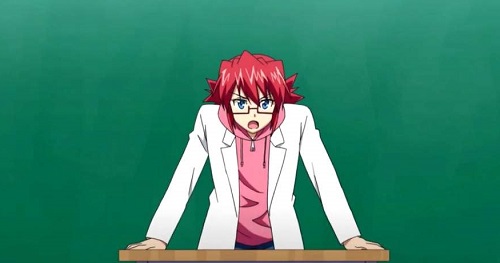 Not every otaku is as weird as we all perceive. Some just find anime as the best inspiration to understand people's feelings, which is the case with Junichiro, an eccentric anime fan and a genius anime teacher!