---
Master the art of cosplay with advice from the pros!
---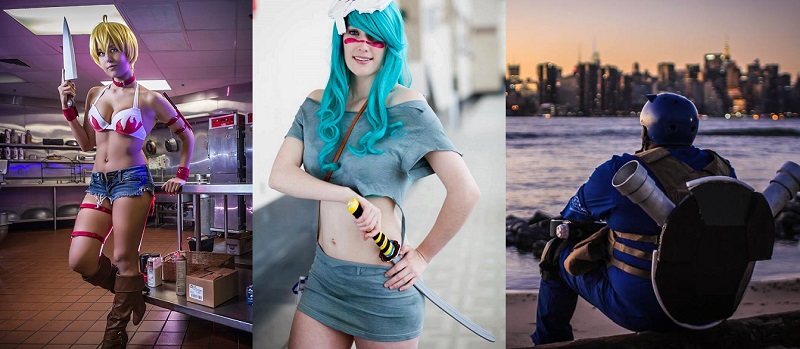 From left to right: Khainsaw as Shokugeki no Souma's Ikumi Mito, Micro Kitty as Bleach's Nelliel, and NTG as Blastoise from Pokemon.
Cosplaying has long been a staple of anime culture, and as new people get into the anime medium, that generally means some will want to cosplay. But what should they keep in mind while or before they cosplay? Well, after getting in touch with some prominent cosplayers, I've collected twelve pieces of advice you should keep in mind if you're interested in starting out or you hope to better your current skills!
---
Spoken like a true cosplayer!
---
Miyuki Cosplay
---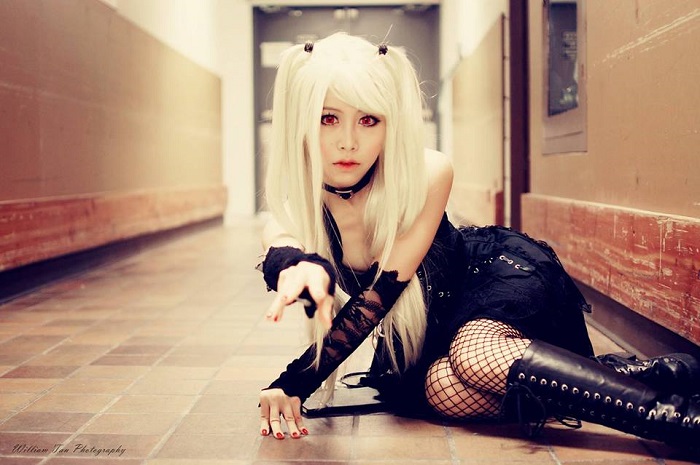 Cosplaying Misa Amane from Death Note
"1) Start simple and work your way up to more difficult cosplays.
2) Don't be ashamed of buying costumes.
3) Thank photographers for photos and credit them when you post.
4) Don't be afraid of asking veterans for advice."
---
Khainsaw
---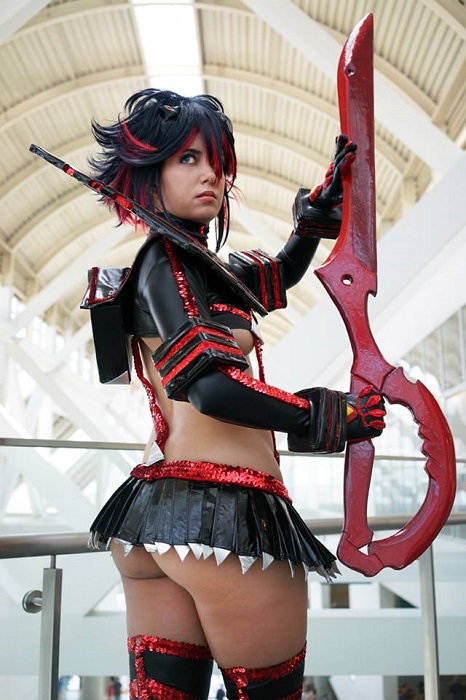 Cosplaying Ryuuko Matoi from Kill la Kill
"JUST DO IT. For real. Make sure you pick a character you love a lot, it's more fun that way."
---
Spider Dan Cosplay
---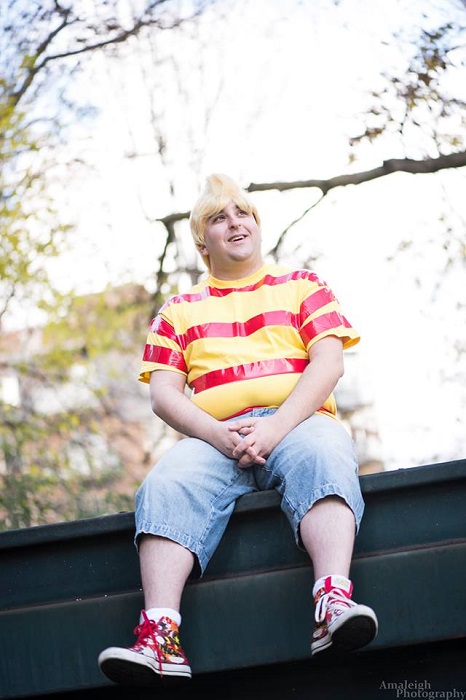 Cosplaying Lucas from Mother 3 / Photographed by Amaleigh Photography
"Don't be afraid to cosplay who you love. Race, gender, and body type don't matter. What matters is your love and passion for the character. It's cos-"play" so the important thing is to have fun!"
---
Micro Kitty Cosplay
---
Cosplaying Yoko Littner from Tengen Toppa Gurren Lagann
"Gather as much information as you can on the type of stuff cosplayers do! Patterns, fabrics, tools, material, techniques, paints, stuff like that!"
---
Paul Boertlein
---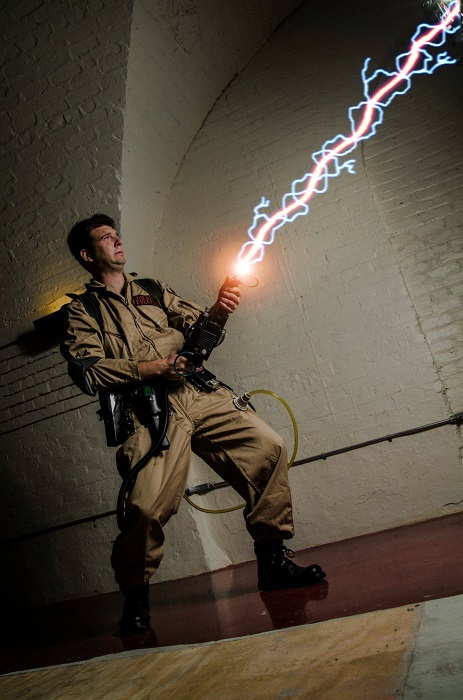 Cosplaying a ghostbuster from Ghostbusters
"My advice would be to pick a character, series, or concept that is one of your favorites and start planning out your cosplay. Do a bit of research and have some good photos or drawings for reference to get started. It is always hard to take the first step into cosplay because there is always that initial fear that it won't look good or you're not confident wearing it in public. Once you get past those initial hurdles, though, it truly becomes the most fun you can have, both during and after. Don't be afraid to mess up or fail because it will happen. I've had my fair share of build fails, but instead of giving up I re-evaluate what I'm doing, find a different angle, or seek out advice from the wealth of different cosplayers out there. That is what we are here for, to help others with their build. Also try not to compare your builds/cosplay to others, doing that can discourage you. It is hard sometimes not to but keep in mind you are doing this for yourself and not to impress others.
A first build, whether big or small, will help determine your strengths and weaknesses, so you can learn from mistakes and improve upon techniques. Time is only a factor in your cosplay if you want it to be, a lot of people can build quickly while others take their time...figure out your best fit and go from there, stressing out because you can't finish in time for a con or event makes things harder and can cause mistakes to be made.
In the end, you ultimately want to enjoy the whole experience from concept to wearing it out. By the time you are finished with your first cosplay, you will have many more ideas about your next."
---
Sailor Sadist
---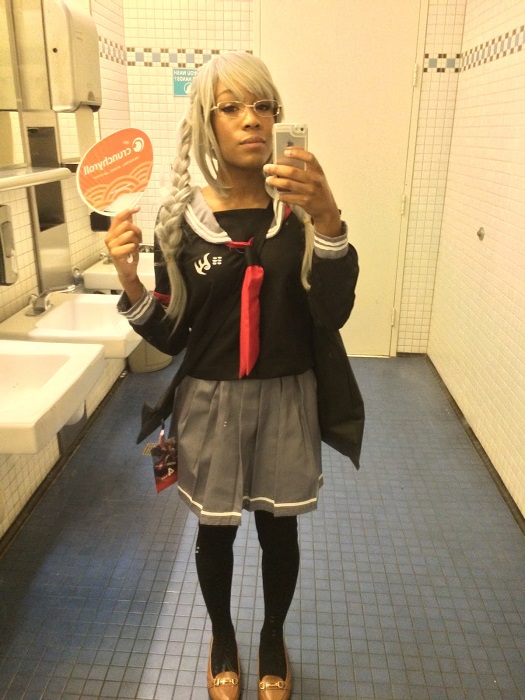 Cosplaying Peko Pekoyama from Danganronpa 2: Goodbye Despair
"I think it's always great to have others know that it doesn't matter who you are or what you look like (skin color, physical appearance, disability or no) -- you can cosplay whoever you like! Cosplay isn't always about looking EXACTLY like the character you're cosplaying, but rather how you portray them on yourself specifically! It's always lovely to see people's positive reactions to how you look in a certain cosplay compared to if you never tried at all because of small reasons. I choose characters based on whether or not they're my favorite, if I can see myself comfortable with their hair color, eye color, etc. In my opinion, if you're not too sure if you'll be able to pull something off, try buying the wig first and seeing how you feel about yourself with it (the style and color are especially important)! If you think you'll be able to work with it comfortably then you're pretty much halfway done and you should probably go for it!"
---
Busted Jetpack Cosplay
---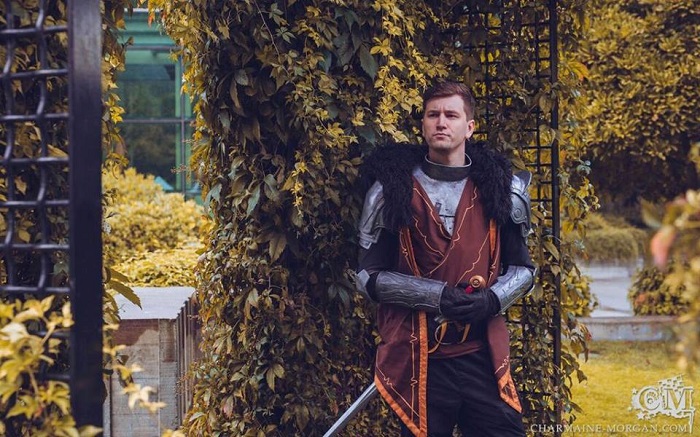 Cosplaying Cullen Rutherford from Dragon Age Inquisition
"The best piece of advice I can give to new cosplayers is to not be afraid of failure. Like any other skill or hobby, no one becomes an expert at sewing or prop making overnight; these skills require a lot of time, patience, trial, and error. Personally, I have thrown out more failed armor and clothing patterns than I can count, but each unsuccessful attempt taught me something new and helped me improve as a cosplayer. It is easy to get discouraged when that clothing pattern doesn't work out as planned, but look at it as an opportunity to improve! Have fun learning new things!"
---
Cosplay of Ryan Wells
---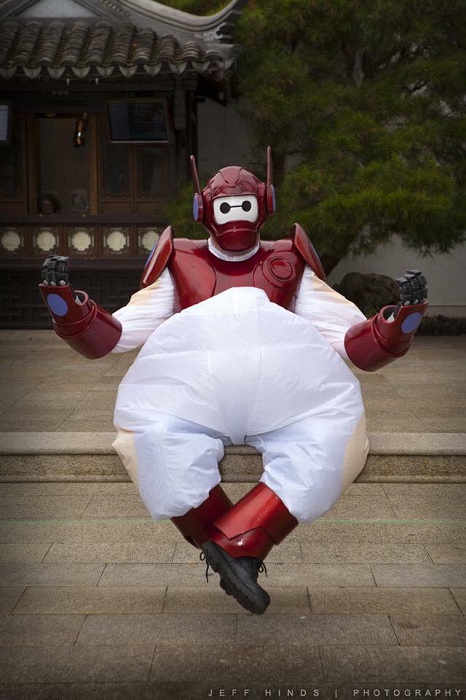 Cosplaying Baymax from Big Hero 6
"If you've ever gone trick or treating, you've already cosplayed. Celebrating your favorite fandom from a series, anime, movie, game, etc. is a great way to have fun, be creative, and meet other like-minded people."
---
Clever Foxes Cosplay
---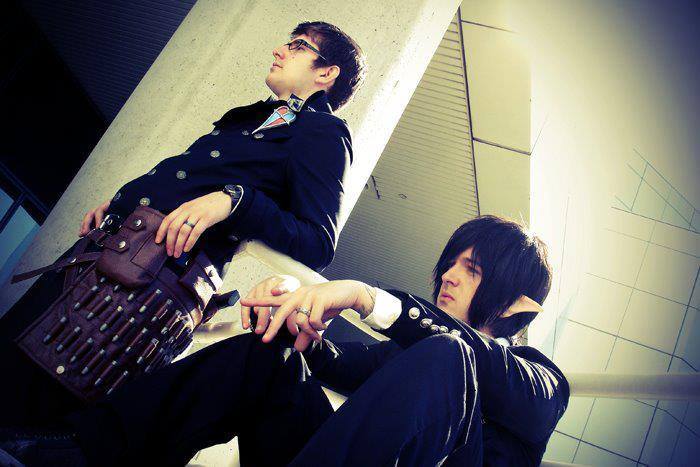 Cosplaying Yukio and Rin from Ao no Exorcist
"If I had to give one piece of advice to folks interested in diving into cosplay, it would be this: don't be afraid to try. Every single prop maker and cosplayer started out right where you're starting now. And they wouldn't have gotten where they are without trying -- and along the way failing a few dozen times. And failing is okay! When you sit down with your first piece of foam to make your first costume by hand, don't get discouraged if it doesn't turn out exactly the way you want it to. Keep trying and you'll get there, guaranteed."
---
NTG Cosplay
---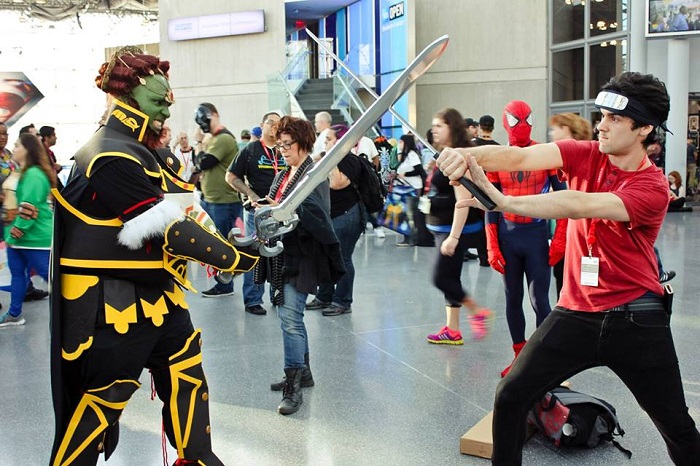 Cosplaying Ganondorf from The Legend of Zelda series
"1) Cosplay something, anything! Don't get caught up in thinking that a cosplay isn't good enough or too complicated or too "Halloween" or anything like that. Everyone's gotta start somewhere. Start small & work your way up!
2) Talk to other cosplayers! More often than not, cosplayers are willing to speak about their process of making cosplays if you ask. If you see someone doing something that you'd like to do one day, talk to them and maybe you'll gain inspiration one way or another to do so!
3) Don't feel like you can't cosplay anything! There are gonna be some idiots out there with the mindset that you can't cosplay X because you're not Y. Don't pay any attention to that. Cosplay isn't just about creatively expressing your fandom for your favorite character -- it's about having fun! The minute you stop having fun, you need to ask yourself why you're cosplaying in the first place."
---
Kawaielli
---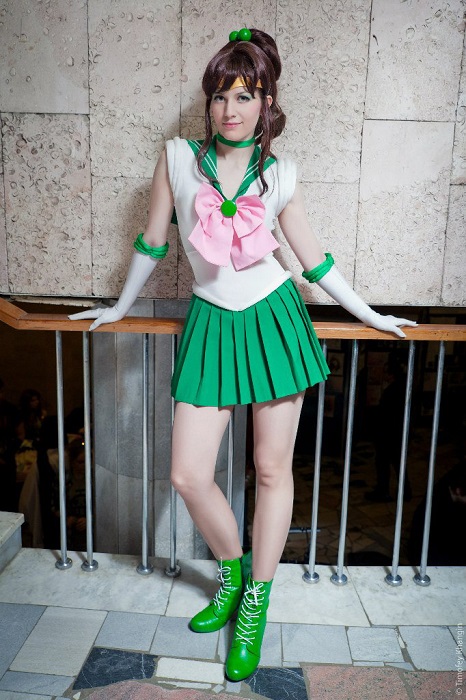 Cosplaying Makoto Kino (Sailor Jupiter) from Sailor Moon
"Do not be afraid and just do what you want. Cosplay -- it's fun."
---
Cap Santiago
---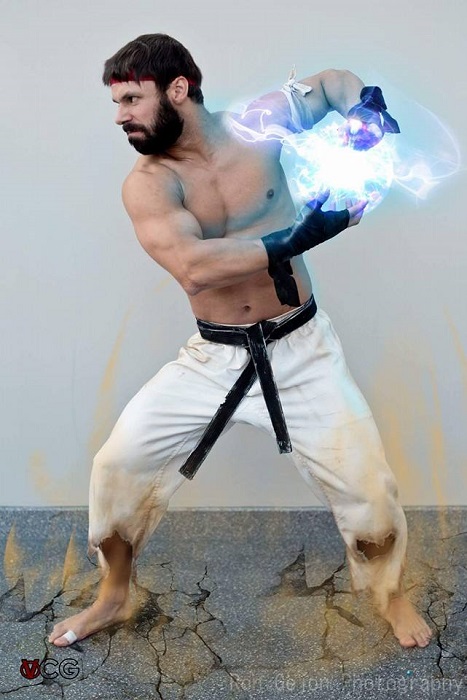 Cosplaying Ryu from Street Fighter V
"I would say start simple. Do something you love and if your friends are cosplaying, there's your first group. Join them, fun comes in numbers."