---
---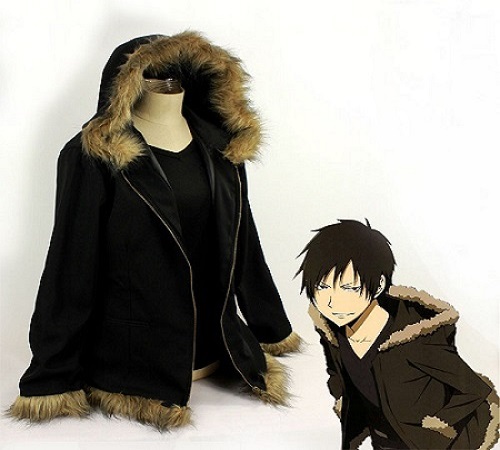 Izaya's signature anime jacket will keep you warm and fuzzy while looking impressive and classy. This outfit looks best under elegant city lights at night, reminiscent of the wacky urban brawls of Durarara, although it appears just as stately in broad daylight. After all, who wouldn't feel extremely confident and comfortable in such a handsome anime jacket?
---
---
From the largely popular and morbidly fascinating anime about humans fighting valiantly against their "natural predators," human-like titans, the uniform of the renowned Lance Corporal Levi of the Survey Corps is a favorite among anime fans. Spice up your winter outfit with a hot Attack on Titan jacket!
---
---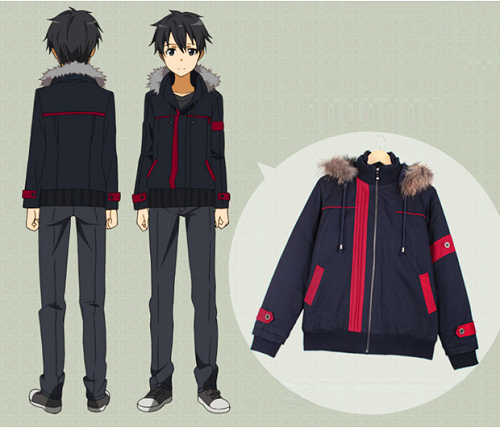 Don the dark and mysterious choice of clothing of the equally dark and mysterious Kirito, from Sword Art Online. Considered by many to be the most famous anime of its genre, Massively Multiplayer Online Role-Playing Games (MMORPG), this anime jacket finds a spot in almost every anime enthusiast's collection. This winter, be sure to get a SAO anime jacket of your own!
---
---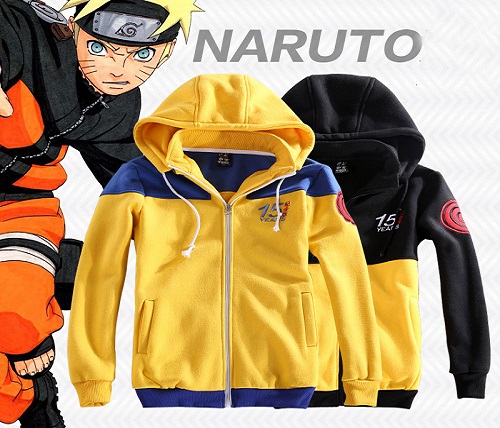 Relive the legendary tale of Naruto, a young ninja from Konoha, by acquiring his lovely trademark anime jacket! Cute and comfortable and not too flashy, this anime jacket is also a favorite of anime fans worldwide. If you wish to wear a jacket with a simple design that also possesses an unmistakable and recognizable anime reference, this is the perfect choice!
 


---
---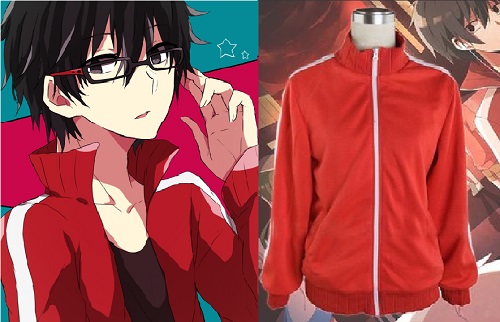 If you are a fan of the color red and music, then you might have come across Shintaro from the anime adaptation of Kagerou Project Called Mekakucity Actors. Perfect for giving off the cool, introverted vibe, this anime jacket is complemented by earphones and even headphones. If you 'd like to wear something a little brightly colored during this winter season, then Shintaro's red anime jacket is definitely a good choice.
 


---
---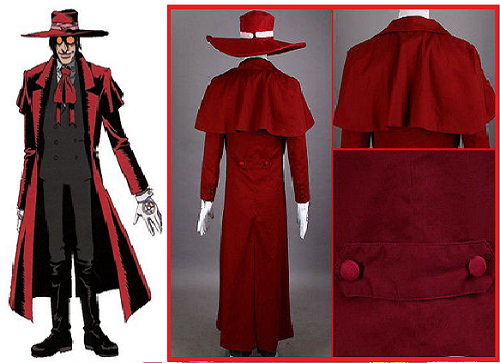 A sinister take on the color red, with an air of vintage affluence is what the vampire Alucard prefers to wear whenever he greets his victims. Although you'll need long legs to pull it off, it gives a little gentlemanly smoothness to your look. If what you're going for is a slick shade of scarlet this season, then choose Alucard's garments to keep you warm this winter!
---
---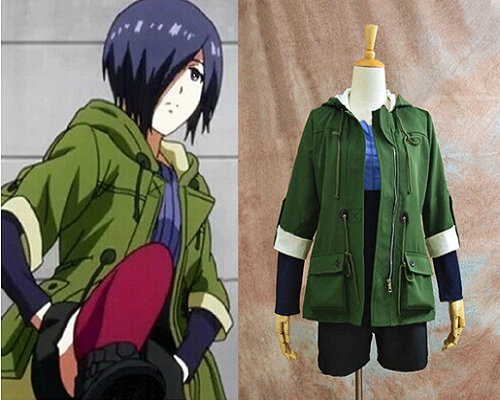 The green anime jacket of Touka hardly captures the horror of Tokyo Ghoul but perhaps it is better that way. This outfit is boyish and cozy, which is Touka's preferred choice of clothing when she's not in her Ghoul Alter-Ego. Perfect for casual getaways, this anime jacket is both aloof and inviting and would make a wonderful addition to your winter wardrobe!
 


---
---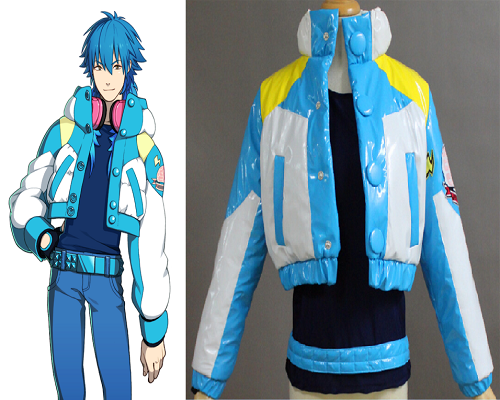 Who is not tempted to get Aoba's blue and white anime jacket? Whatever look you aim to pull off this winter - tough or calm - you'll be able to rock it with this anime jacket! Plus, it surely looks warm and comfortable.
---
---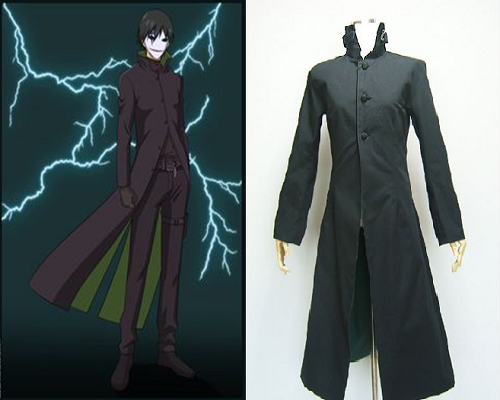 Under the codename Hei, the protagonist of the anti-hero series Darker than Black prefers his clothes that way as well. A feared assassin and agent who often operates under the cover of night, his outfit projects his personality quite well. Other than goth-themed jackets, you could give this one a try if you wish to wear something dark and formidable.
 


---
---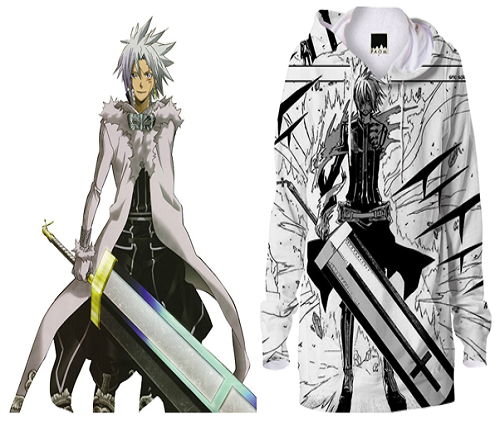 The badass design of this anime jacket is inspired by the majestic "Crowned Clown," which is worn by Allen walker in his later forms in the anime D. Gray-Man. They have already announced a reboot for this anime come 2016 so don't miss your chance to get one in time for the new season!
 


---
---
Who could forget the laidback hoodie of the superhero Saitama? Although not the most conservative article of clothing, this anime jacket is what Saitama is seen wearing when he's not beating the hell out of powerful monsters. Perhaps while upholding a strict jogging exercise regime, this would be good to wear. It's pretty loosely-designed, so be careful whom you encounter when you wear this!
 


---
---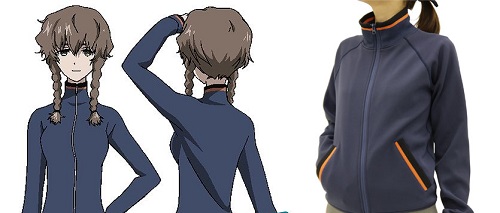 Planning to be proactive this winter? Maybe, you want to go for a ride on your bike despite the cold weather. Try Suzuha's anime jacket and maybe you'll be able to get the courage you need to try something new and go on an adventure.
---
---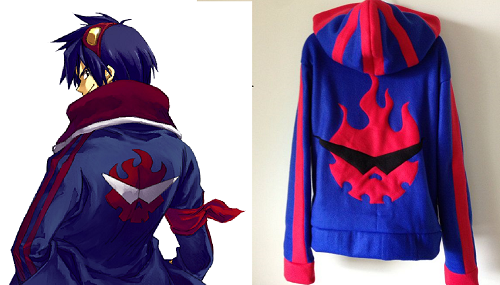 For those who prefer something blue, Simon's marine blue anime jacket is the one for you! Its smooth and shiny surface is aesthetically pleasing as well as comfortable and cozy. This anime jacket would look good on almost anyone as it does not give a particularly exclusive impression. So upgrade your winter wardrobe with this wonderfully blue anime jacket!
---
---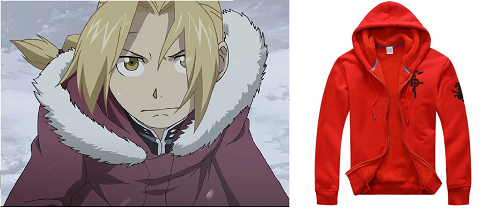 Then, we have this red anime jacket bearing the sigil worn by Edward Elric. It is quite popular among anime fans. Instantly recognizable by the symbol at the back, this iconic anime jacket is coveted by anime fans and would be an excellent choice of attire for the cold months.
---
---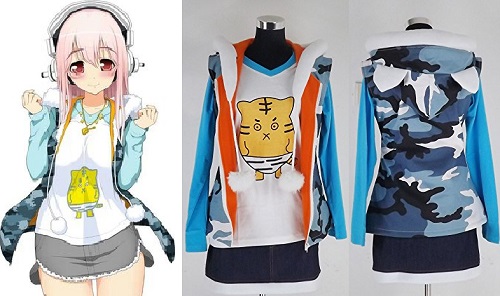 It's never too cold to be hot! You can summon your sexiness even underneath this camouflage anime jacket. It's a great choice for winter and can be paired with pants, shorts, or even skirts. It has a cute, feminine touch perfect for a winter date!