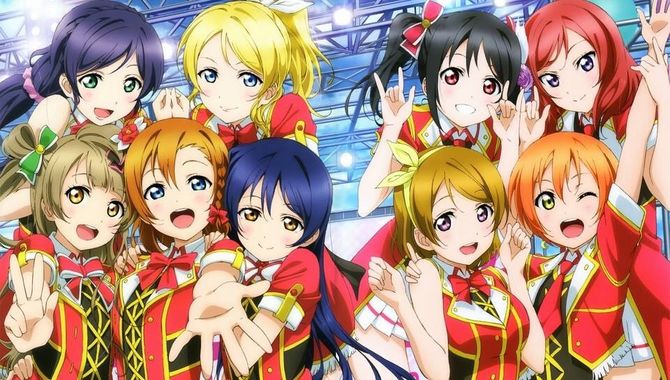 "If we give up before we try, then nothing is going to happen." - Eri Ayase
School is a different experience for everyone - bad for some, good for others - and for the girls of Love Live!, it is the place of their most cherished memories and they will do just about anything to save it from being shut down. This brainchild of the music label Lantis and animation studio Sunrise became a major franchise with a manga adaptation, anime adaptation, video game, several CD releases and much more including a wealth of merchandise. It can be hard navigating through all that merchandise, so we are here to show you five figures which will surely put your collection under the spotlight.
---
---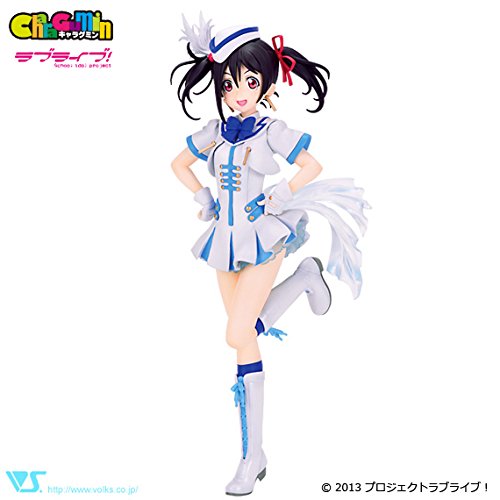 The first figure on our list is that of the lovely rapper with a sweet tooth - Nico Yazawa! This figure of Nico-chan comes from the famous publisher Volks as a part of their CharaGumin line. This Nico figure was released just recently in January 2016 at the Hobby Round 14 event. Nico-chan is sculpted by Zoukei-mura who chose to show her wearing the outfit from the μ's fifth single Wonderful Rush. It must be said that this figure is in fact a resin kit which consists of 50 individual pieces, so some assembly is needed, and since it is made from resin, it should be handled carefully. This Nico figure comes pre-color molded and with it, you will get an eye sticker. When assembled, the figure is 21 cm (8.3 inches) tall. To own this adorable Nico figure you will need to pay about 9,450 yen (around 83 US dollars).
---
---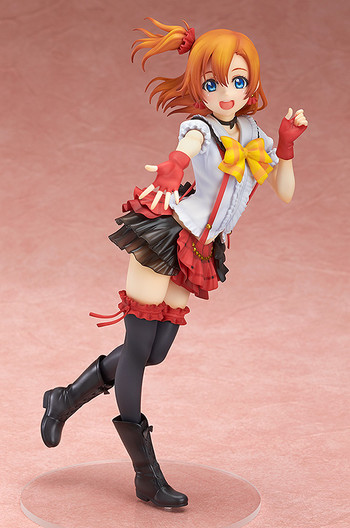 The second figure on our list comes from Good Smile Company and it is a figure of Love Live's main protagonist - Honoka Kousaka! She is shown mid-performance wearing the outfit from the anime's first opening, a design choice which fans will surely appreciate. Honoka's hair and skirt have been sculpted energetically to show her movement. The eternal optimist of Mu was sculpted by Katsuyoshi Miyajima and Ajiken. This Honoka figure is 18cm (around 7 inches) tall and is a completely pre-painted PVC figure. This figure, which was released in November 2014, can be yours for around 9,600 yen (around 85 US dollars).
---
---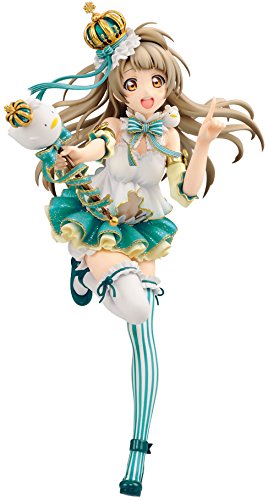 In August 2015, Alter graced us with an amazing figure of Love Live's pretty princess - Kotori Minami! This complete pre-painted PVC Kotori figure is 23 cm (8.9 inches) tall. The Legendary Maid Minalinsky as she is also known was sculpted by Taka who masterfully captured her cheerful and playful pose while Ichibo Ayabe is to be credited with the bright and uplifting colors which fit perfectly with the theme of the figure. The Kotori figure was sculpted with great detail, from her outfit to her long flowing hair. To own this fantastic figure you will need to have around 38,900 yen (around 342 US dollars) or jump straight to the secondary market for a great deal!
---
---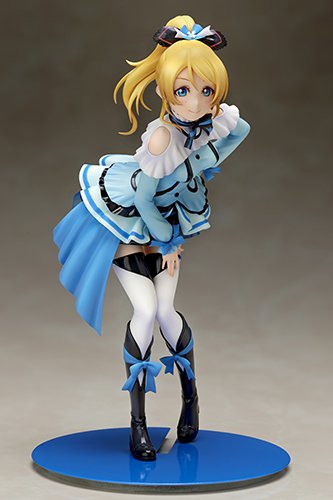 Second place on our list belongs to the leader of BiBi (a mini idol unit within Mu) - Ayase Eli! This figure comes from the collaboration between Dangeki and Stronger and it was first released at the Winter Festival 2016 in February. Being 18 cm (7 inches) tall, this Eli figure is masterfully sculpted by Miyajima Katsuyoshi and Sakaki Kaoru who have done an excellent job with the intricate details that are the hallmark of this figure. With the clever use of baby blue color and a mischievous pose, the sculptors have created a figure that walks a fine line between innocence and playfulness. PVC and ABS have been used in the creation of this pre-painted Eli figure. This figure can surely become the center piece of your collection. Get it for about 40,000 yen (around 350 US dollars) or try your luck at snagging a deal on the secondary market.
---
---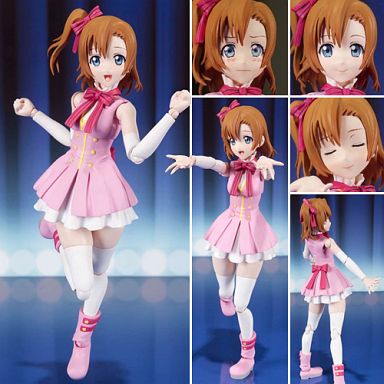 The first spot on our list belongs to a figure from Bandai and it is part of their S.H. Figuarts line. Once again rising to the challenge, it is a figure of the Mu's leading lady - Honoka Kousaka - who shows us that hard work really pays off. This Honoka figure was released in February 2015 and it is a pre-painted figure made from the mix of ABS and PVC. A wealth of additional features like 2 optional head parts and 5 optional hand parts and a stand come with this 13 cm (5.1 inches) tall Honoka figure. To own this Bandai gem, you will need to pay up to around 41,450 yen (around 364 US dollars).
---
There you go Love Live! fans, just as these girls have conquered the hearts of audiences worldwide we do hope that these figures will conquer yours.
Brought to you by