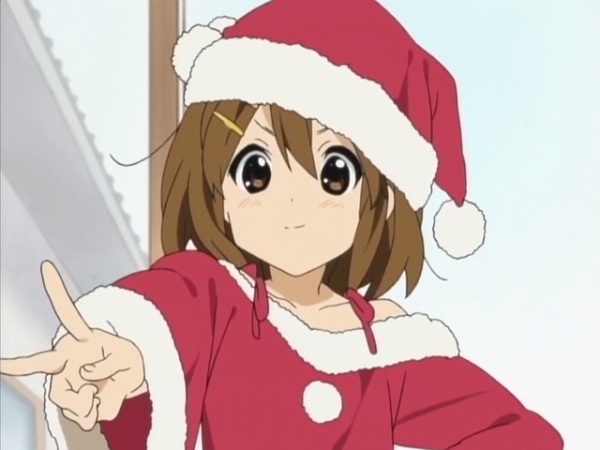 Rinkya Claus has arrived early this year! With the holidays just around the corner and the New Year not that far behind, we, the Rinkya Clauses, have decided to bring you a slice of Japanese New Year's spirit. In the melting pot of different cultural influences that is Japan, one thing undeniably Japanese, when it comes to the New Year, is the Fukubukuro. This is a special New Year custom where merchants make grab bags filled with random content and sell them far cheaper than usual, with the discounts going above 50% off the list price of the items that are contained inside.
Without further ado, in no particular order, here are five grab bags that will certainly make your holidays even merrier. Japanese merchants tend to advertise these in advance so that you have time to prepare and possibly reserve. Please keep in mind that they are only available starting January 1st for a few days until they are sold out.


---
---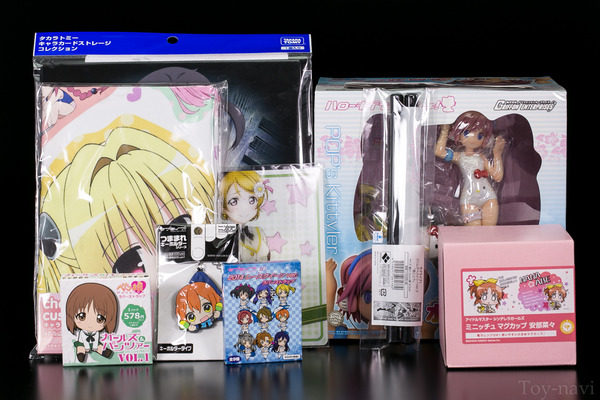 Our first grab bag comes to us from Akiba Hobby. Last year, they decided to compile for us a special collection of Bishōjo collectibles. In a 10,000 yen (around 82 US dollars) bag, you would get memorabilia that was worth 20,000 yen (around 165 US dollars). We will show you what the grab bag contained last year so you can get an idea of what to expect. First thing we need to mention is a complete figure of Shuzuka Minase from Hello Kitty to Issho. This figure was released by Griffon Enterprises and it was sculpted by Hiromitsu Morikawa, first released in June 2011. The figure is 18 cm (around 7 inches) tall and it is a pre-painted PVC figure. Both the headphones and the swimsuit are heavily influenced by Hello Kitty design and she even came with a special Hello Kitty base. Besides the base, with this figure, you also got a specially designed scooter with a Hello Kitty logo right above the headlight. In addition, a special Selector Infected WIXOSS storage box with the visual of the main character was also included. Next you got a mouse pad with the visual of Love Live! Koizumi Hanayo. If this still wasn't enough, this bag even had a Love Live! Slim tapestry with the visual of Kotori Minami. After decorating your room with your new goodies, it was time to relax with a nice Idol Master Cinderella Girls Abe Nana mug of your favorite hot beverage. Finally, a Love Live! keychain with rubber straps and a ToLOVE RU cushion cover were also included. Sounds like a pretty good deal to us!


---
---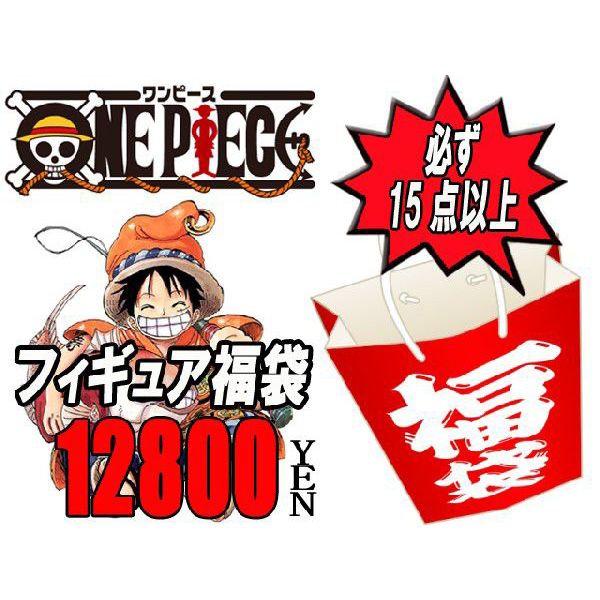 What list would be complete without one of the most popular anime/manga franchises in the world? Not this one, that's for sure. This is the first of two One Piece bags that we have prepared for you. The 12,800 yen version one contains goodies in value of 26,000 yen (around 210 US dollars). With this bag, you can get one figure from Banpresto's World Collectable Figure series. This figure series features each character as a figure that is about 7 cm (about 2.7 inches) tall and the small characters and children are about 5 cm (around 2 inches) tall. The next figure you will get comes again from Banpresto. This time, the figure is from the "Master Stars Piece" line of high quality figures which is Banpresto's response to MegaHouse's "Portrait Of Pirates". Bannpresto describes the name of their "Masters Stars" line like this: "Masters means that only sculptors of highest skill will work on these items, while Stars focuses only on famous characters, and Piece shows that the figure itself is the final product." Next, you will get one one of the figures from Banpresto's Figure Colosseum. In case you didn't know, the Banpresto Figure Colosseum pits Japan's finest sculptor's finest figures against each other. The winner is determined by public voting. This year's winner was Noriyuki Yamaguchi for his "Sabo" figure and the second place went to Urota for his "Buggy the Clown" figure. But the most valuable figure in this collection has to be Banpresto's "The King of Artists" Monkey D. Luffy figure. At the time of its release, this figure was considered to be the biggest and the most detailed One Piece figure. It was released in December 2014 during the 15th Anniversary of One Piece celebration in Japan. It was sculpted by Yamashita Manabu. This figure is described as the favorite sculpture of Eichiro Oda, the creator of One Piece. It is 18 cm (around 7 inches) tall and is made from ABS and PVC. Other than this, with this bag, you will get one figure from the series of "Grandline Men", "Grandline Ladies" and "Grandline Vehicles". To add to the magnificence of this mix, you'll even get figures from Figuarts Zero which focuses on precise and collectible figures and also Bandai's "Half Age Characters". Finally, you'll get busts from the "One Piece Great Deep Collection". Besides all of these things, there are still a lot of mysterious goodies you can score, so be sure to check this one out. Sounds like a real goody bag!


---
---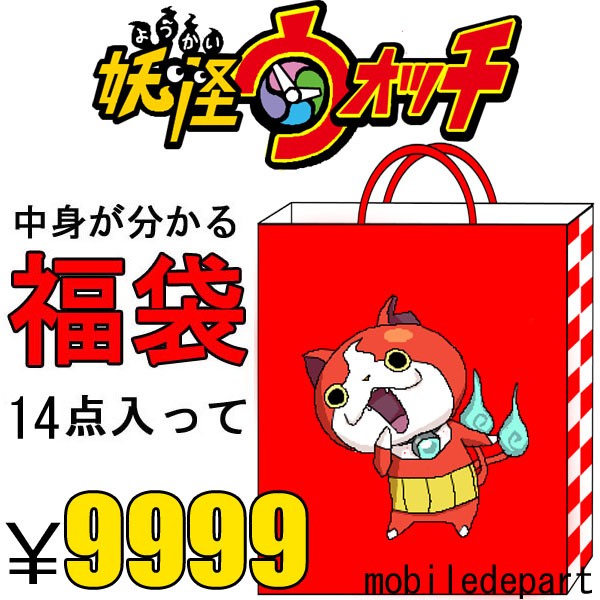 Our next grab bag is filled with goodies from the phenomenon that some are calling the new Pokemon―Youkai Watch! The first thing we have to mention is a "Special Dx Youkai Watch". Besides the watch, you will also get a 23 cm (9 inches) Banpresto "Yokai Watch Super DX Plush Doll Fuyunyan Figure", Bandai's "Yokai Watch DX Kuttari stuffed toy Nyan Bushi-nyan" (which is 14 cm / approx. 6 inches tall) and Bandai's "Yokai Watch Kuttari Plush Stuffed Doll Nyan Togenyan" which is also 14 cm/6 inches tall. If you thought that only stuffed toys and watches are included here, fear not. Youkai Watch is also a popular card game which is why this bag also contains goodies for your card collection. So in the bag we also have "Youkai Watch Toritsuki Card Battle Vol.1, Vol.2 and Vol.3". With all of this cool stuff, this Youkai Watch bag makes itself a must-have. For about 9999 yen, you'll get a whopping 14 pieces.


---
---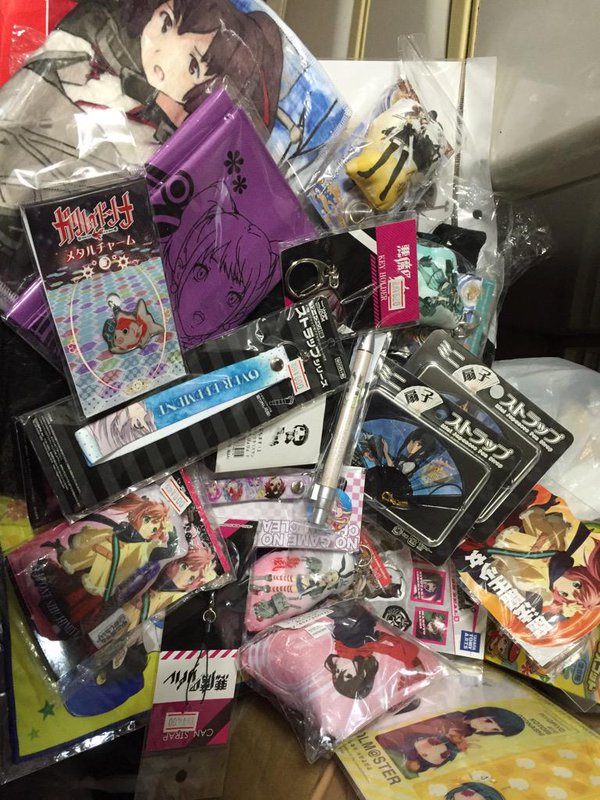 As the title itself says, this grab bag is from Animate, the largest retailer of anime, manga and games in Japan. The only thing that we know is that it will contain merchandise from the Ensemble Stars and Haikyuu. Last year, there were some nice bags containing items from Free, Attack on Titan and Gatchaman Crowds. There were all kinds of items, including figures, stickers, mouse pads and even stuffed toys. Animate usually has really great products in their bags and due to that fact, they sell out almost immediately. These bags are only available from January 1st through the 3rd. About 2500 yen will get you merchandise worth about 5000 yen.


---
---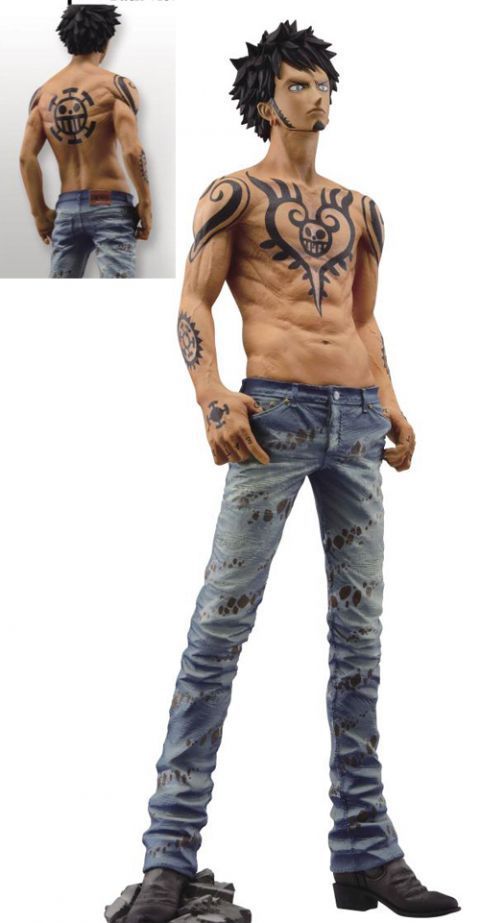 Another amazing One Piece bag up for grabs, featuring one character... This special Trafalgar Law grab bag is filled with 7 items for about 9999 yen. The first item in this bag is the "King of Artists Trafalgar Law" figure. This figure from Banpresto was designed in a competition where top sculptors competed against one another before receiving the stamp of approval from Eichiro Oda, the creator of One Piece. This figure of the so-called "Surgeon of Death" is made from PVC and is 26 cm (approx. 10 inches) tall. It was released in August 2015. The next figure included comes from Banpresto's acclaimed "Master Stars Piece" line. Banpresto hasn't really oversaturated the market with its MSP line, but what it lacks in quantity, it definitely delivers in quality. Law is surely one of, if not the most popular One Piece character right now, and it makes this item a sure-fire bestseller for Banpresto. This figure was released in March 2015 and it was sculpted by Kengo Lida. It is 26 cm (around 10 inches) tall and it is made from PVC. With this pack, you can also get the special 15th anniversary edition "Grandline Men Vol. 7 Law" figure. That figure is made from ABS and PVC and it is 16 cm (6 inches) tall. The figure was released in February 2015 and it features Law in a special costume made to celebrate the 15th anniversary of One Piece anime. Also from the "Grandline Men" line comes DFX figure of Law from Vol.18. This figure is 18 cm (7 inches) tall and is made from the mix of ABS and PVC. It was released in March 2014. The final item of this bag is the "One Piece Metallic Silhouette Flag". Everything a Trafalgar Law fan could ever want!


---
Get prepared for the New Year like everyone else in Japan and reserve your bags today!
Brought to you by