---
What are Selectors and LRIG cards?
---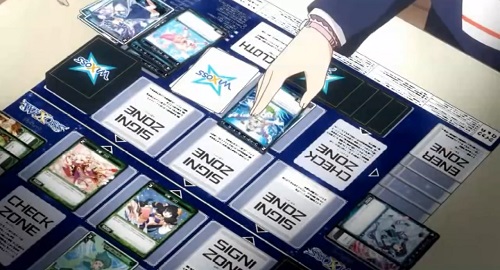 To ordinary people, WIXOSS is just an ordinary card game played for fun. However, to a few selected girls from Selector Infected WIXOSS known as Selectors, WIXOSS is a game that has the power to make dreams come true. Each Selector has their own special LRIG card for an avatar. LRIGs may seem like your ordinary avatar cards at first glance, but they are actually quite special, possessing the power to make the Selector's one true wish come true and become an Eternal Girl. However, in order to have their wish granted, Selectors must engage in Selector Battles and keep on winning. If they do happen to lose (three times), they will not only lose their rights as Selectors and never have their wish granted, but there will also be deadly consequences. These are high stakes battles that will change the Selectors' lives forever.
---
Come meet the Selectors and LRIG cards of WIXOSS!
---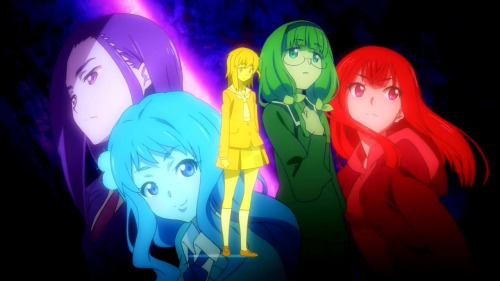 So who among these young hopefuls – Selectors and their LRIG – will make it through and become an Eternal Girl?
---
---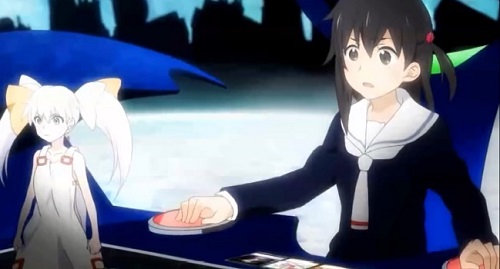 Ruko, the protagonist of the story, is a transfer student in Tokyo. She starts off as a loner in the series, believing she doesn't need any friends to be happy. Despite the fact that she really has no wishes or deep reasons for playing WIXOSS, she is still chosen as a Selector and is given an LRIG card with a desire of its own to grant any wish Ruko's heart desires.
However, because of her LRIG card named Tama - a very cheerful girl who only thinks of finding opponents and battling other LRIGs and Selectors - she is able to find Selectors like herself who she gradually befriends. Unlike other LRIG cards, Tama acts incredibly immature. However, this bratty prima donna is considered to be one of the strongest LRIG cards when it comes to Selector Battles.


---
---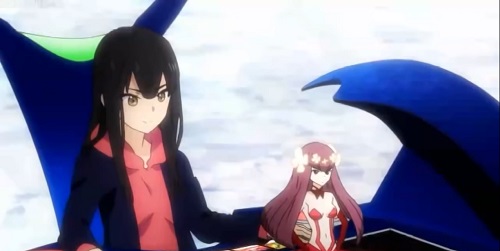 Yuzuki is a very frank and ebullient young girl who's very eager to get her wish. She is studying in the same middle school with her twin brother and the main protagonist Ruko.
Yuzuki's LRIG card, Hanayo, acts really mature but can also be selfish when she wishes to. From time to time, she will ignore her Selector when asked questions she doesn't want to answer. However, deep down, she does seem to have a true respect for Yuzuki, hoping to someday help her fulfill her wish.


---
---
Hitoe is a very shy girl that really wants to make friends. Thus is the reason why she wants to compete in Selector Battles in the first place. Her LRIG card, Midoriko, became her first friend after moving to Tokyo from Aomori. Midoriko is good at strategics. She teaches Hitoe how to battle in order to make her wish come true.


---
---
Akira is an amateur model who wants to become famous and be the center of everyone's attention. She's sweet and cheerful in front of others, but her true sadistic nature seems to peek out every once in a while. Her LRIG card, Piriluktan, is a coldhearted girl who only battles alongside Akira because she has to, but she never teaches Akira the secret towards becoming an Eternal Girl. As a result, Akira will sometimes threaten to end Piriluktan's existence but can never do it because the ice queen Piriluktan never shows any sign of fear.


---
---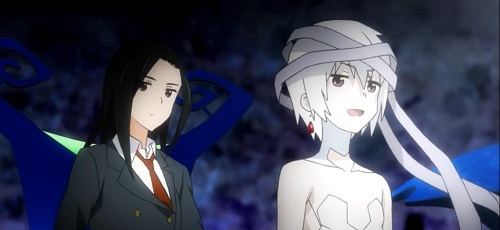 Iona is a famous model with a cold heart who only engages in Selector Battles for the fun of it. Her LRIG card is Ulith, a sadistic girl who loves inflicting pain to people. Together, they engage in Selector Battles to fulfill their dark desires. They are one of the strongest teams in the entire WIXOSS world.


---
Has the diverse cast of Selector Infected WIXOSS won your affection?
---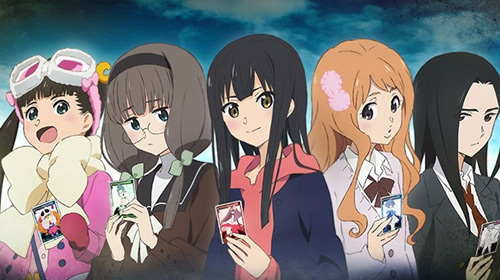 Who would have thought that WIXOSS could be so fun and intense at the same time? Who will win and make their dream come true? Who will lose and face the consequences? Find out in the exciting Selector Infected WIXOSS anime series!