---
What is an anime idol?
---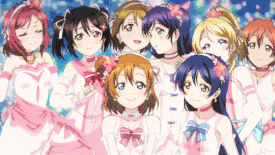 Anime idols are much the same as real-life idols, but in a more fantastic setting. An anime idol goes beyond simply wanting to become a musician or actor, and instead spends all of their time training, rehearsing, competing and perfecting their look to reach the top of all possible lists, and to become not only a professional musician, but also the heartthrobs and gorgeous ladies who will sweep fans off their feet. Music is certainly a very important part of it, but the romantic element is what keeps fans wanting more

Some of the older idol anime series that were very popular in their time include the Lemon Angel Project, which had a great story and excellent music when it was produced at the time. The idealistic image of being the perfect boyfriend/girlfriend, and yet at the same belonging to no one in particular is what is so appealing in idols (regardless of what actually goes on in their private lives).


---
Here are 15 of the best idol anime!
---
MAL Rated 6.49, Ranked #5187 | Aired Winter 2016 | Studio LIDENFILMS
---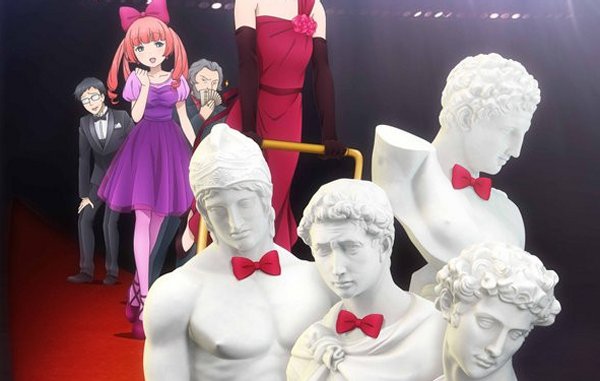 If you'd like to go on an even more experimental route, then this anime is for you! Miki Ishimoto becomes the manager of the up and coming boy idol group of... Greco-Roman stone busts! But does she give up because her aspiring idols have to be wheeled around everywhere on carts? No! She will do everything it takes to showcase their stone-cold talent! This idol anime is both hysterical and endearing, and is very fun to watch!


---
---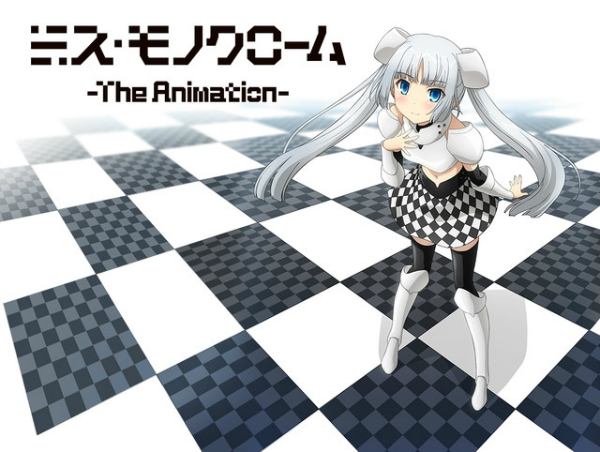 The twist to this idol anime is that the lead character Miss Monochrome isn't just a girl who wants to become an idol, she an android who wants to become an idol! And to top it off, she dislikes all colours of the world and wants to turn everything into her favourite monochrome style! This is a short anime with each episode being only 4 minutes long, but it has a lot of humour and quirky moments that are very entertaining. It is also a unique story in the idol world, and makes you wonder whether an android will be able to do a better job at becoming an idol than a human?


---
---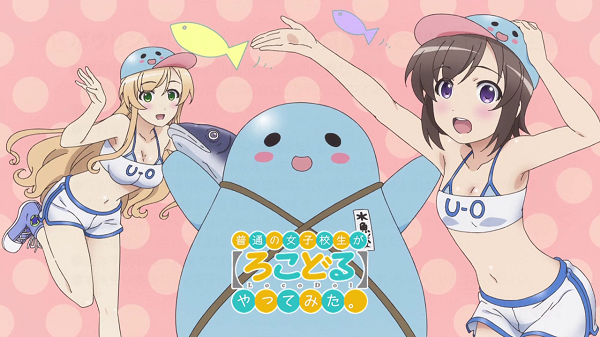 Nanako "Nanyako" Usami never thought about becoming an idol, but at her uncle's bequest, she starts gathering members and friends who will, hopefully, help her form an idol group. Along the way, she discovers that there's a lot more to the business than meets the eye, and nothing but teamwork can make things better!


Futsuu no Joshikousei ga [Locodol] Yattemita.


---
---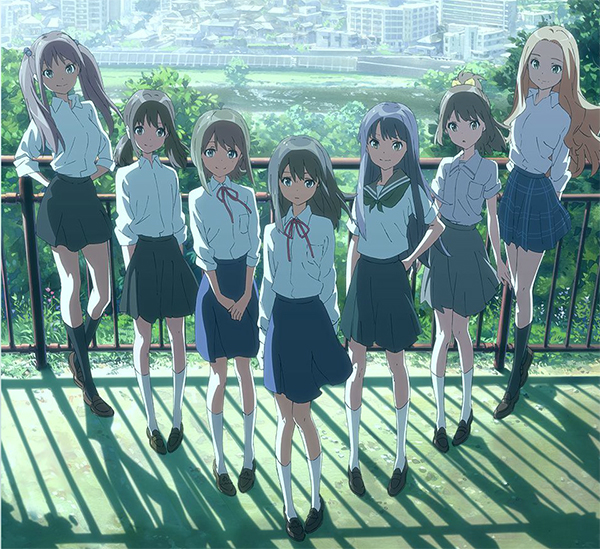 A production company is in a serious state of closing after it can no longer attract the much needed talent in order to keep it in business. In order to overcome this, the president decides to take one final shot and create a new idol group from scratch! This idol anime is also a very realistic portrayal of the rise of an idol, even more so because each of the seven characters are directly connected to their voice actresses! You even get to see clips of the real voice actresses at the end of each episode. Through the slice of life genre, this idol anime keeps things realistic, cute, and builds a friendship among the characters that you will also no doubt bond with as you continue to watch it. Unlike most other idol anime that focuses on girls, there is no ecchi here, and the girls are portrayed as regular girls who want to make it in this industry.


---
---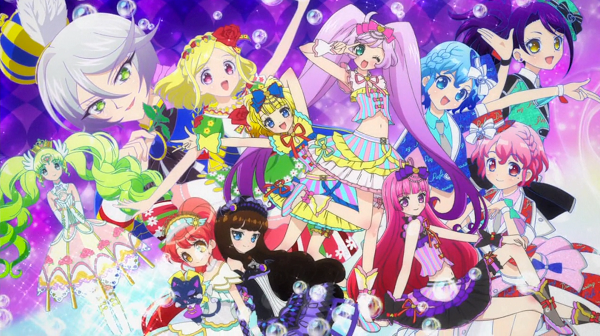 Bubble gum pop, adorable fashion and all round sparkles are what make the first impression of this particular idol anime. However, it is so much more than that, especially for those can relate to Laala Manaka; the girl who just couldn't find her own voice in an ordinary world. Cute, inspiring music and choreographies that you can easily mimic if your heart desires such a challenge.


---
---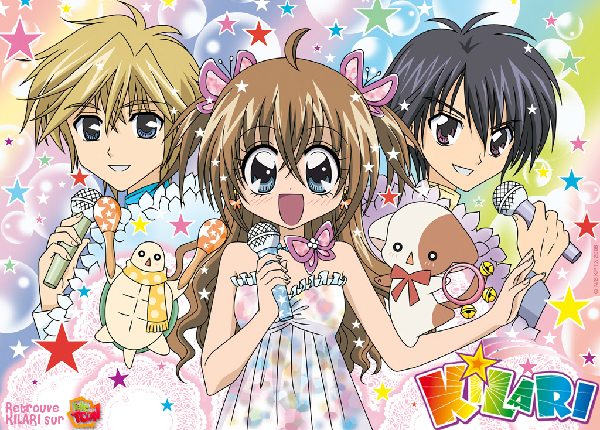 What happens when you can't choose between delicious food and handsome idols? Well, if you're Kirari "Kirarin" Tsukishima you get to enjoy both worlds! Once the idea of becoming an idol hits her, she must also battle for popularity, love and choosing whose advice is honest and whose isn't.


---
MAL Rated 7.41, Ranked #1881 | Aired Summer 2011 | Studio A-1 Pictures
---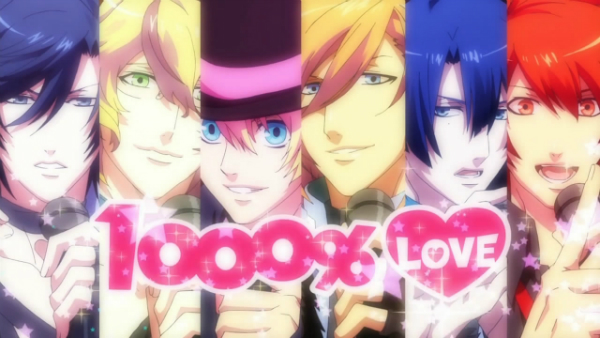 This is certainly not the first idol anime of its kind, but it is one that peaked to supreme popularity very quickly when it first came out in 2011. It follows the story of Haruka Nanami, who enters a prestigious school in the hopes of one day becoming a famous composer. She certainly has a lot of talent, but so does everyone else around her. From the students, to the teachers, to the principle! Everyone is either an aspiring idol, or an already successful one.
Haruka's character serves as the middle ground between a more realistic world of those who do not wish to enter the world of entertainment too deep, and those who have been completely swallowed up by it. Sure there are many good looking characters in this anime (as you would expect), but the more interesting part of the story is how much work they have to put in, and how much of their private lives they have to sacrifice, in order to accomplish their dreams.


---
MAL Rated 7.58, Ranked #1303 | Aired Spring 2012 | Studio Satelight
---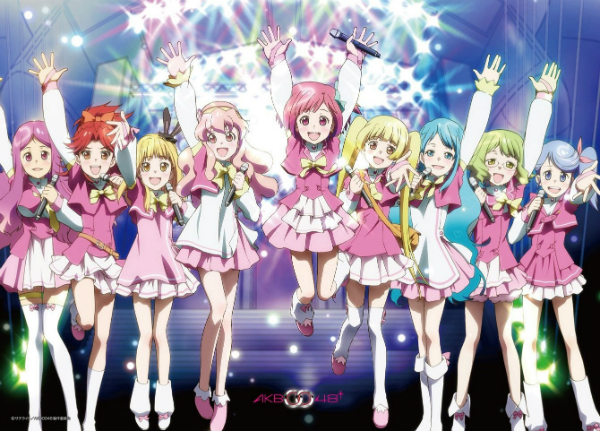 After a world war that leaves planets devastated and prohibited from listening to music, the girl idol group AKB0048 combines girls from various planets to spread music throughout the galaxy once again. It's a very cute idol anime with catchy songs, and of course, heavily connected to the official AKB48 idol group, which has become a massive success in Japan.


---
MAL Rated 7.73, Ranked #975 | Aired Winter 2013 | Studio Sunrise
---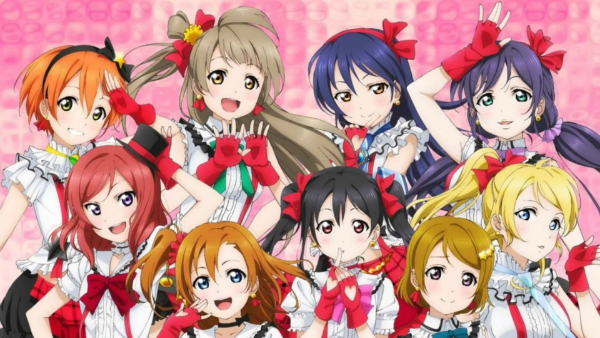 The girls of Love Live! School Idol Project have a very interesting goal in mind - to stop their school from closing! As fewer and fewer students enroll in their beloved school, it faces almost certain closure unless drastic measures are taken. And what better way to attract new students than to house the best idol group in the country? This is the main goal for the nine students who have taken it upon themselves to shine a brighter light on their classrooms, and to make sure that they don't disappear. The really positive thing about this idol anime is the fact that the school itself was the reason for why an idol group was formed. Schools and education in general don't normally take first place in story settings, so it is quite refreshing to see education presented in a positive light. Sure, it's through cute outfits and catchy songs, but the final outcome is what matters! This is a very different take on idol anime, and so far it has received very positive reviews.


---
---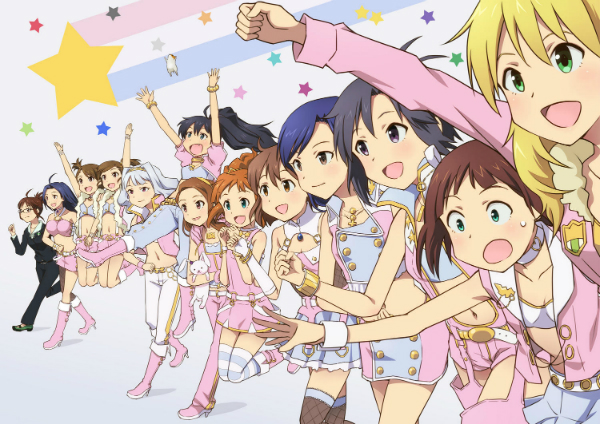 What happens when you switch male idols to female ones? The iDOLM@STER! Although it follows essentially the same idea of reaching the top of the charts and becoming an idol, this idol anime gives you a very different vision from the dreamy-eyed version of Uta no☆Prince-sama♪.Things are bound to be different when girls are involved, and they certainly are. The competition is even more fierce, image is of the utmost importance, and the fans are often very different in their behavior towards them. How do you become an idol when you have to look cute and innocent all the time, and yet there are many hardships to overcome among your friends, who also happen to be your rivals!? The lives of 13 girls who belong to the 765 Production Studio go on a roller-coaster ride as they reach popularity much quicker than expected, and have to learn how to deal with it very quickly!


---
---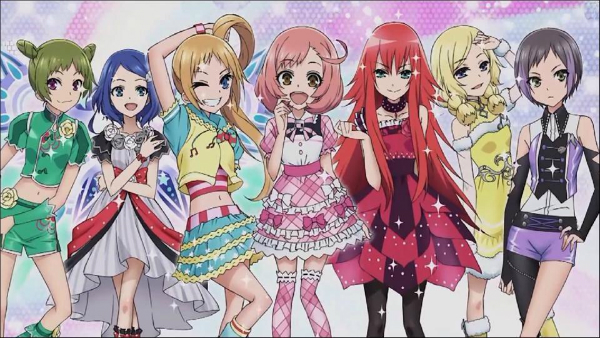 Naru Ayase can see the colours of music! With such an ability, it should be easy for her to become a successful idol! But when you can see the colours of music, you can also see the characters behind those colours, and they all turn out to be unique. There is a lot of humour in this anime, but the music is especially great and the dancing is catchy and makes you want to copy it. A great and unique addition to the idol anime world.


---
---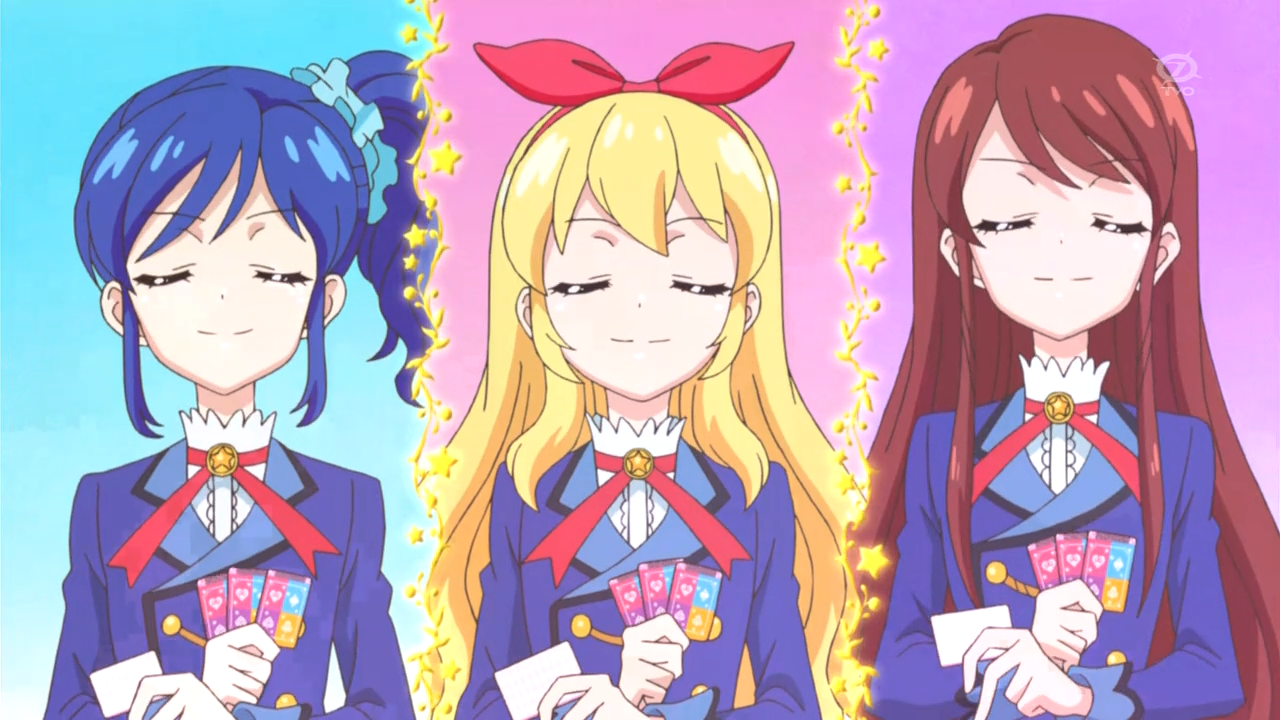 The Starlight Academy may be one of the most prestigious idol academies in this universe, but what makes an idol survive and succeed among so many other hopefuls isn't just talent and practice, but more importantly, friendship. With the usual music and choreography that you would expect from the genre, this anime also shows the journey of friendship through Aoi Kiriya and Ichigo Hoshimiya, and the hardships that they must overcome together in order to reach the top.


---
MAL Rated 8.04, Ranked #479 | Aired Spring 2008 | Studio Satelight
---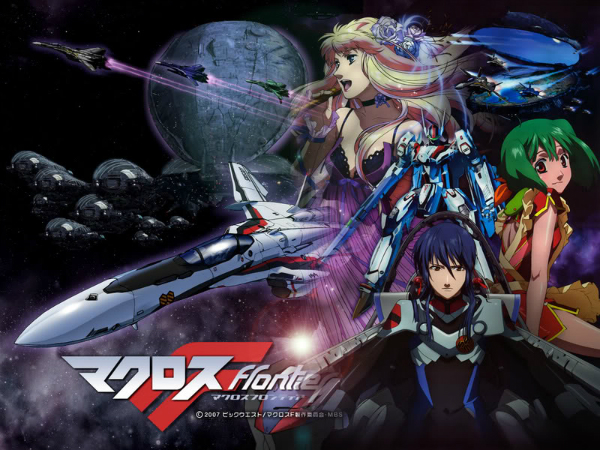 Another absolute classic is Macross F (aka Macross Frontier)! The story begins with humanity's hope of saving itself by launching colony ships into space and starting over. Under the constant threat of alien attacks, the passengers have to be on the lookout to protect themselves, and must also find ways to support each other and spread fighting spirit! There are so many layers to this story, including action, mecha, Sci-Fi and of course, idols! The music is fantastic and has truly been done to perfection to the style of Japan's music industry in the early 2000s. With such variety of genre, romance and music, it is no wonder that Macross F (and its many prequels, sequels and spin-offs) has been one of the most recognized stories in the world of idol anime!


---
---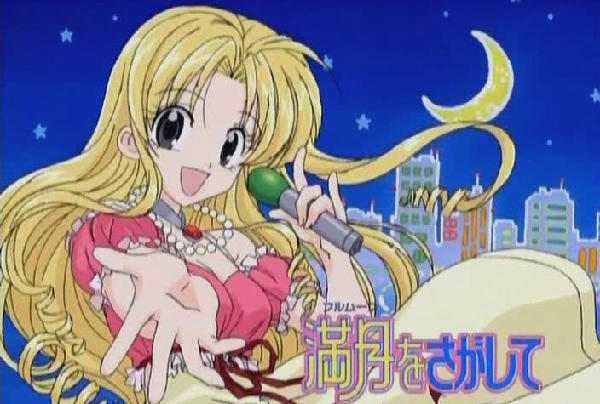 This idol anime is more emotional than most - it follows the story of a young girl who must battle throat cancer, while at all times fighting to accomplish her idol dream in the final year of life. Mitsuki "Full Moon" Kouyama will fight for her dreams, along with the help of some very enchanting friends, and will await her fate with bravery and a full heart.


Full Moon wo Sagashite Eternal Snow


---
MAL Rated 8.30, Ranked #215 | Aired Fall 2008 | Produced by Hal Film Maker
---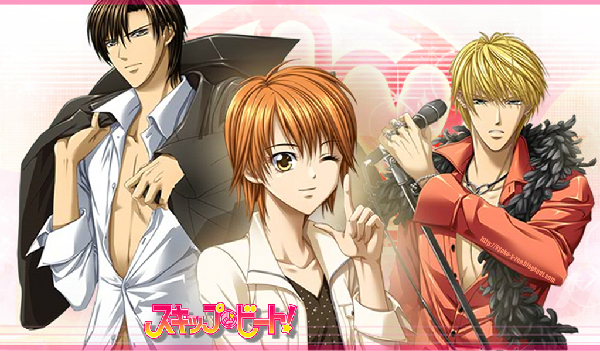 No idol anime topic can pass without mentioning Skip Beat!. This anime is not your typical idol story, but one which features the very realistic situation of being called "boring" and left behind by someone who gets their 15 minutes of fame. It follows the story of Kyouko Mogami who moves to Tokyo with her childhood friend Shoutarou Fuwa and dedicates all her free time to helping him pursue his dream of becoming an idol. But when he dismisses her efforts and finds more 'sparkly' friends to spend his time with, instead of crying about it, she takes matters into her own hands and vows for revenge! Instead of pitying herself for all the time she has wasted on him, she uses her own talent to give him a taste of his own medicine. The art of Skip Beat! may be a little off-putting to people who are used to the more modern drawing styles, but the story is thrilling, and will easily make you want to reach through your screen and strangle "the ungrateful one". Instead of making you root for the most attractive character, this story will make you cheer for hard work and justice!