All ranking information was taken on the date of publication.
---
---
(Episodes 1-12, 14-25)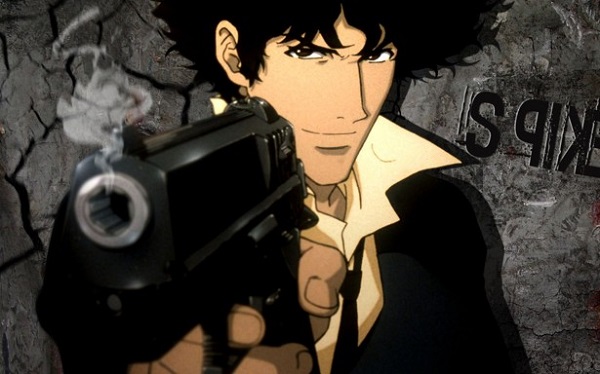 Since most of the songs from the soundtrack are instrumental, this amazing anime ED is one of few in the series that is sung in Japanese. Performed by a band called Seatbelts, the ending features powerful vocals by Mai Yamane. The ending is a slow to medium blues track with lyrics that perfectly fit the sentimental atmosphere and ending of the anime.
Cowboy Bebop ED The Real Folk Blues Anime Endings (ED)
---
---
(Episodes 1-14)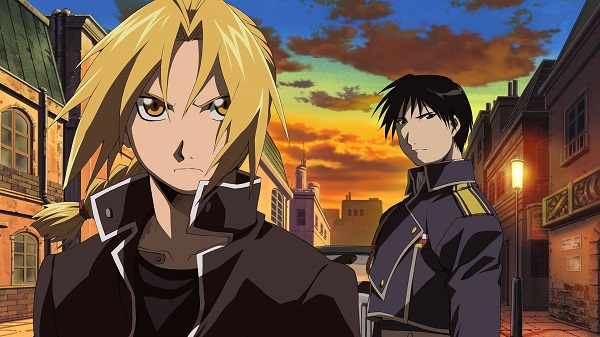 SID is a visual kei rock band and their song "Uso" debuted at #2 on the Oricon charts in Japan, boosted by the popularity of the anime. The catchy tune is a perfect ending for an action packed anime such as Fullmetal Alchemist: Brotherhood.
Fullmetal Alchemist: Brotherhood ED Uso Anime Endings (ED)
---
Steins;Gate - "Toki Tsukasadoru Juuni no Meiyaku (The Time-Governing Twelve Covenants)" by Yui Sakakibara
---
(Episodes 1-21)
Another great ED sung by the multi-talented Yui Sakakibara. This ending song is as epic as the anime itself; the eerie lyrics fit the anime's theme perfectly.
Steins;Gate ED Toki Tsukasadoru Juuni no Meiyaku Anime Endings (ED)
---
---
(Episodes 1-26)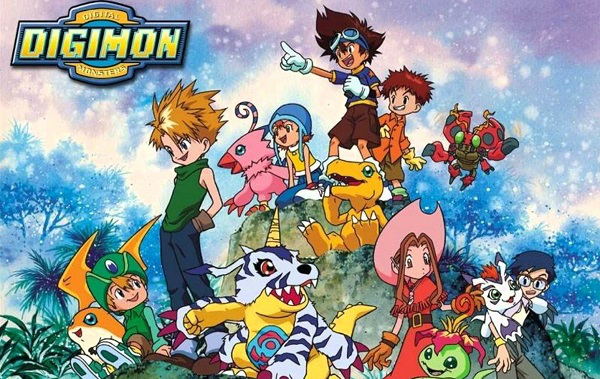 As a singer under the name AiM, Ai Maeda is best known for her works for the Digimon series. This upbeat pop song will hit you right in the feels if you used to watch this anime as a kid.
Digimon Adventure ED I Wish Anime Endings (ED)
---
---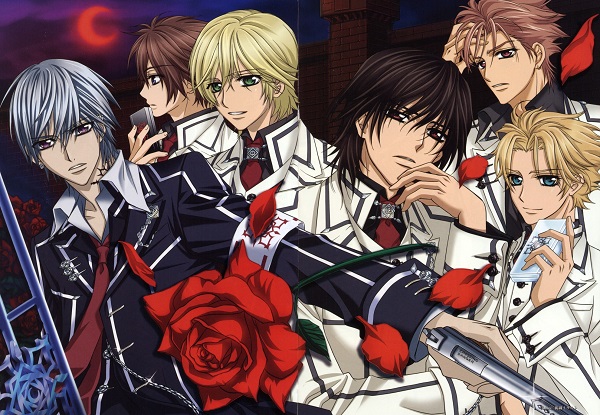 This amazing dark cello song is performed by Kanon Wakeshima, who is a cellist and a singer, notable for her lolita image. The chilly ending matches the supernatural and creepy atmosphere of the series.
Vampire Knight ED still doll Anime Endings (ED)
---
---
(Episodes 1-19)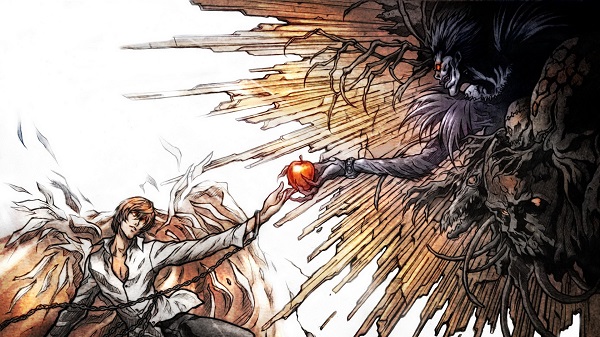 The popular anime ED is as powerful as the opening, both performed by the same band Nightmare. The ending is a bit more slow paced than the OP, but not any less amazing, thanks to Yomi's great vocals.
Death Note ED Alumina Anime Endings (ED)
---
---
(Episodes 42-60)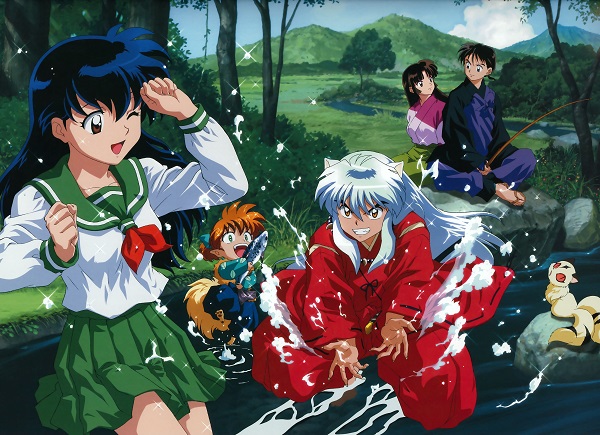 This beautiful ballad by J-Pop queen Ayumi Hamasaki easily pulls at the heartstrings of Inuyasha fans. There is also an official acoustic piano version which you can check out here.
Inuyasha ED Dearest Anime Endings (ED)
---
Samurai Champloo - "Shiki no Uta (Song of Four Seasons)" by MINMI
---
(Episodes 1-11, 13-16, 18-22, 24-25)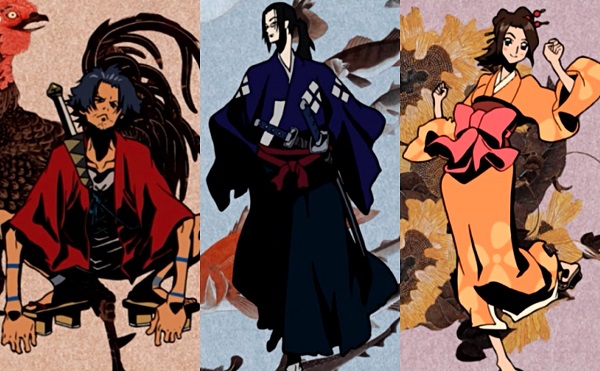 Minmi is a famous reggae singer in Japan who sings this fast paced song, produced by the late hip hop artist Nujabes. The ED is a really catchy tune, as is the rest of the soundtrack.
Samurai Champloo ED Shiki no Uta Anime Endings (ED)
---
---
(Episodes 39-50)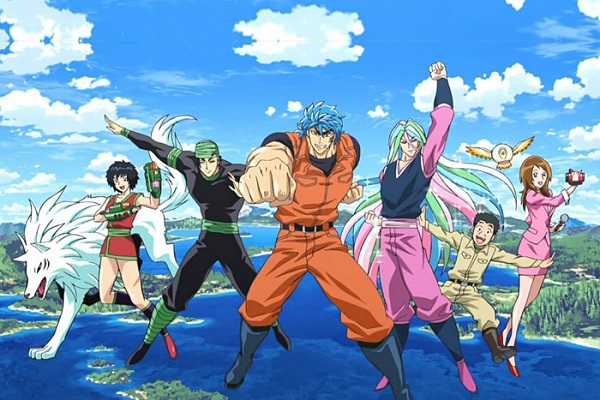 This catchy pop tune is sung by Leo Ieiri, a rising J-Pop star. It is a nice ending for an adventure-filled anime such as Toriko and you will probably catch yourself singing along to this ED every single time you watch the show!
Toriko ED Sabrina Anime Endings (ED)
---
K-ON! - "Don't say 'lazy'" by Sakurakou K-ON Bu
---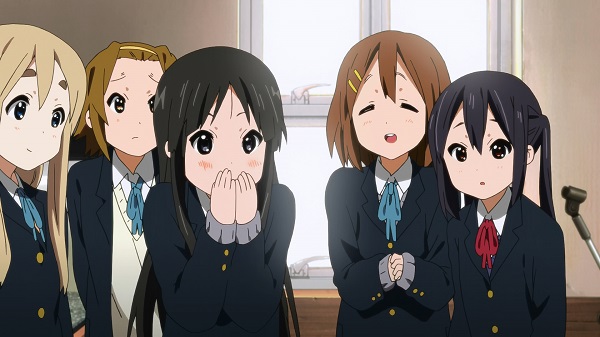 Sakurakou K-ON Bu is a fictional pop group formed by four seiyuu to sing theme songs for the anime K-ON!. Members include: Toyosaki Aki, Hikasa Yoko, Sato Satomi and Kotobuki Minako. Their debut song "Don't say lazy" was so popular that it debuted at #2 on the Oricon weekly charts and sold almost 200 thousand copies.
---
---
(Episodes 1-12)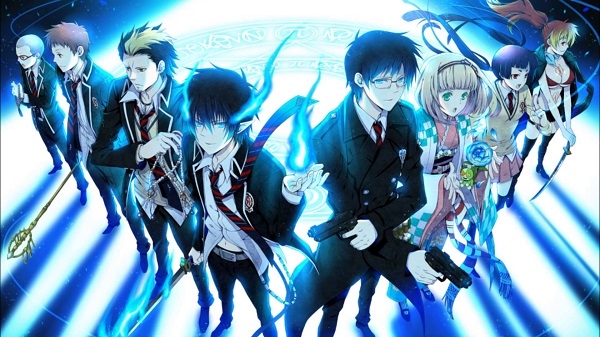 2PM is a popular Korean boy band. Ao no Exorcist fans mostly know them for their song "Take off" which is an upbeat pop song used as an ED for the anime. This catchy song will make you wanna dance along with it.
Ao no Exorcist ED Take off Anime Endings (ED)
---
---
(Episodes 01-08, 10-18, 41)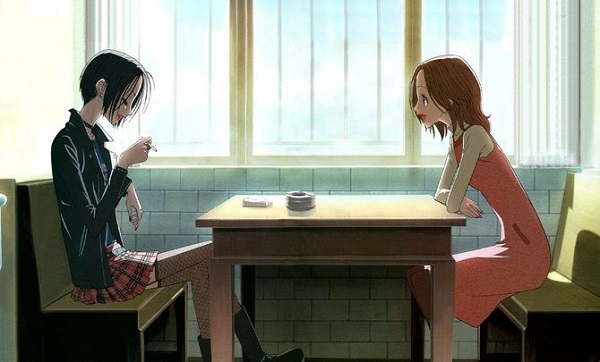 Nana has always been praised as one of the anime shows with the best soundtracks ever. Olivia is a Jpop singer who serves as the song vocal-cast of the character Reira of Trapnest from the anime. This song is sung in one of the anime scenes as well and it is a very emotional ballad that reflects the characters' relationships.
Nana ED a little pain Anime Endings (ED)
---
---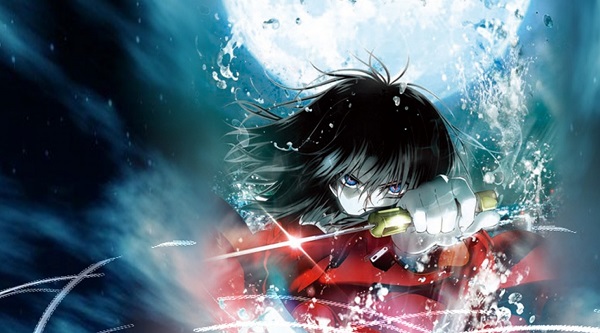 Kalafina is a folk and new age pop group from Japan and one of their more notable songs is definitely "oblivious". This song serves as a theme and ending track for the movie Kara no Kyoukai 1: Fukan Fuukei. It is a really fast and catchy tune that fits the supernatural atmosphere of the anime perfectly.
Kara no Kyoukai 1: Fukan Fuukei ED oblivious Anime Endings (ED)
---
Mushishi - "Unasaka Yori" (From Beyond the Sea) by Masuda Toshio
---
(Episode 8)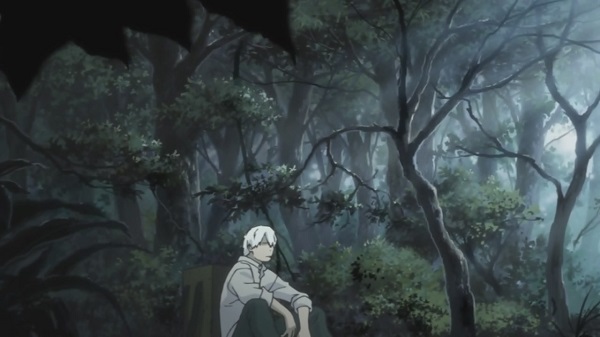 Mushishi has one of the most beautiful instrumental anime soundtracks ever. All songs but one are instrumental, melancholic and played by traditional instruments. The composer, Masuda Toshio, is famous for using the classic instruments shamisen and shakuhachi in his ambient works, together with chanting.
Mushishi ED Unasaka Yori Anime Endings (ED)
---
---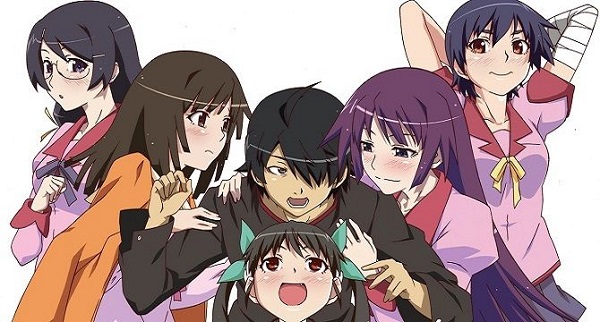 Check out this super catchy song by a band supercell. It features the amazing vocals by Nagi Yanagi who used to often serve as a guest vocalist for this band. This anime ED is perfectly suitable for a supernatural anime such as Bakemonogatari.
Bakemonogatari Kimi no Shiranai Monogatari supercell Anime Endings (ED)
---
Free! - "SPLASH FREE" by STYLE FIVE
---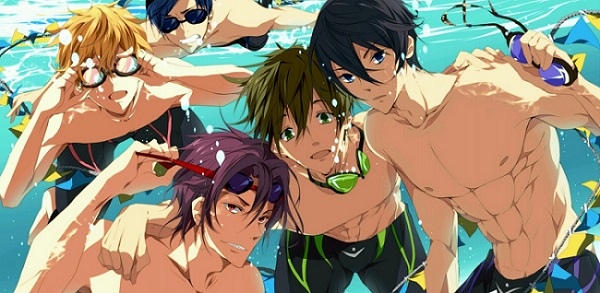 The members of the Iwatobi High School Swimming Club prove that they can be great singers too, as the fictional group Style Five consists of the main five seiyuu: Daisuke Hirakawa, Nobunaga Shimazaki, Mamoru Miyano, Tsubasa Yonaga and Suzuki Tatsuhisa. The ED is really catchy!
Free ED Splash Free Anime Endings (ED)
---
---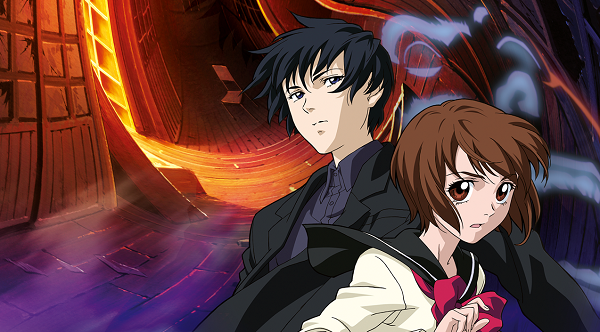 Another masterpiece by Masuda Toshio is this chilling and haunting anime ED which is a simple, yet great ending. It is a pure perfection for the horror anime Ghost Hunt. You won't be able to stop listening to this captivating tune once you start!
---
---
(Episodes 1-25)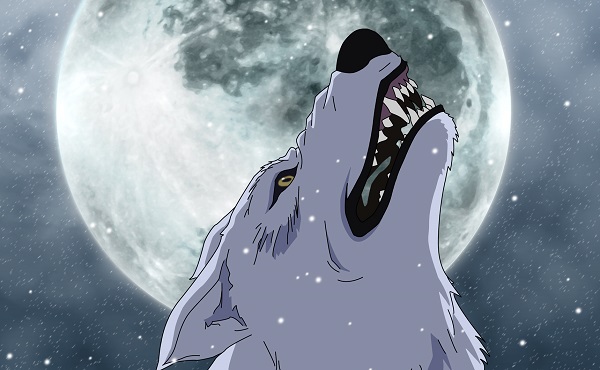 This anime ending is a sad ballad sung completely in English by the amazing singer Maaya Sakamoto. If you are familiar with the anime, then you might even shed a tear or two. It is very emotional and nostalgic.
Wolf's Rain ED Gravity Anime Endings (ED)
---
---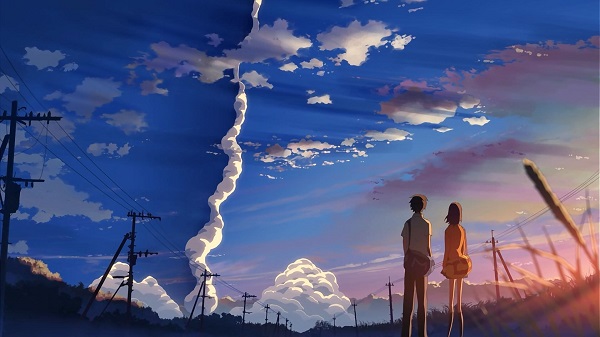 Another really sad and beautiful song, this time it is an ending for an anime film. How many times have you wished to go back to the past or simply get a second chance? If you live in Japan, check out this video because it is unrestricted. There is also an official cover in English which is really worth mentioning, check it out here.
Byousoku 5 Centimeter ED One more time, one more chance Anime Endings (ED)
---
---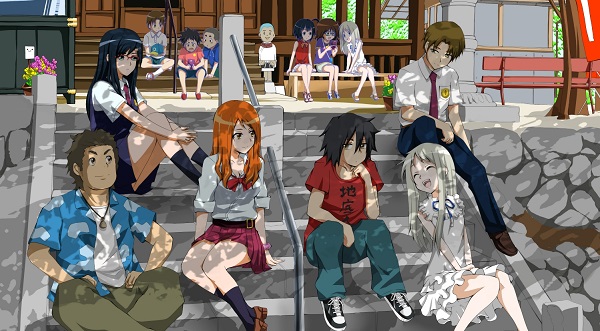 The anime ending for Ano Hi Mita Hana no Namae wo Bokutachi wa Mada Shiranai. (Anohana: The Flower We Saw That Day) is an upbeat ballad with lyrics that closely follow the anime's story, which is all about childhood memories and the end of summer. Prepare some tissues for this ED because you'll need them!
Ano Hi Mita Hana no Namae wo Bokutachi wa Mada Shiranai Anime Endings (ED)
---
---
(Episodes 1-24)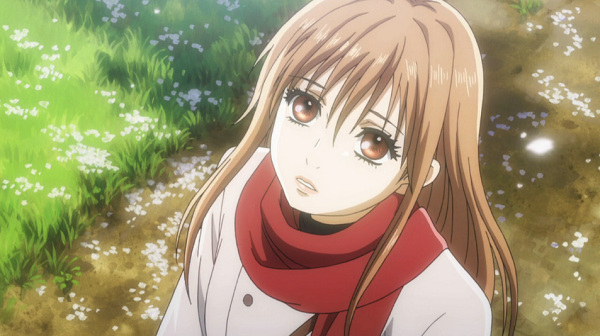 This beautiful and melodic anime ED has a captivating refrain. Asami Seto's voice hits all the right notes and the nostalgic lyrics fit the characters' interactions and feelings.
Chihayafuru ED Soshite Ima Anime Endings (ED)
---
Psycho-Pass - "Namae no nai Kaibutsu (Nameless Monster)" by EGOIST
---
(Episodes 1-11)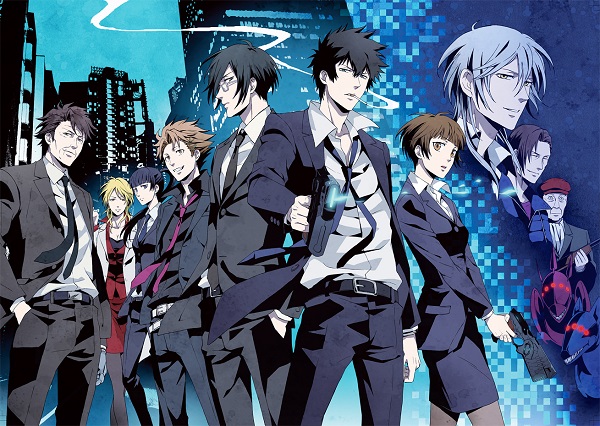 EGOIST is a Jpop music duo, consisting of a songwriter Ryo from Supercell and a vocalist Chelly. The fast paced and upbeat song serves as the first ED of Psycho-Pass.
Psycho-Pass ED Namae no nai Kaibutsu Anime Endings (ED)
---
---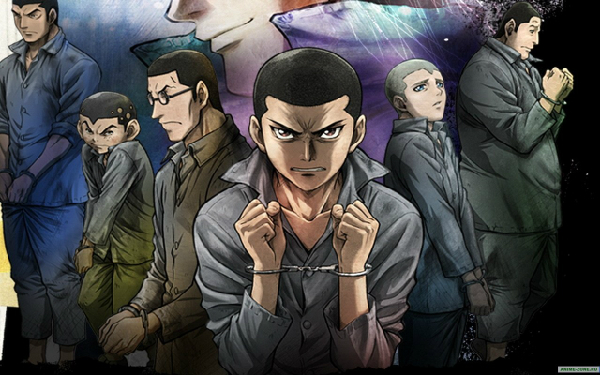 Galneryus is a powerful heavy metal band from Japan that hits all the right feels with this rockish ballad. This flow of emotions is understandable since Rainbow is one of the saddest anime series out there. Check out the refrain and Sho's strong voice.
---
---
(Episodes 1-12)
This really catchy ED is performed by Yuya Matsushita, a rising J-Pop star, whose single of the same name peaked at #10 on the Oricon weekly charts.
---
---
(Episodes 1-31)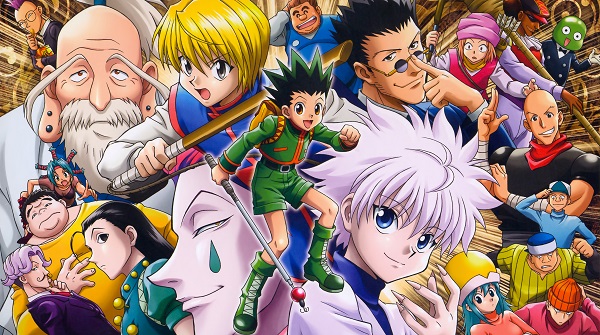 This beautiful ballad is sung by the late Jpop star Minako Honda. Her fascinating voice in the refrain will give you the chills and you won't be able to get enough of it.
Hunter x Hunter ED Kaze no Uta Anime Endings (ED)


---
Want more anime music? Check out the below articles as well!
25 Best Anime Opening Songs of All Time
Top 15 Anime OSTs: Music of the Heart
Top 9 Anime Series with Piano Music That Will Tug At Your Heart