---
Do You Watch Kids Anime?
---
Many children's have a special place in our hearts. Whether it's because we want to watch them ourselves or watch them with our own kids/younger relatives, here's a list of the most popular children's anime on MAL! No fanservice here-these are G-rated!

Based on the MAL Kids Anime page in order of the amount of members as of 12/28/2015. Continuations and Specials have been excluded.


---
---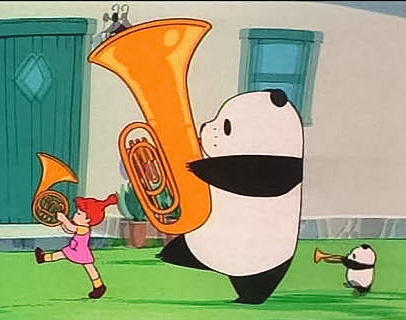 Perfect for panda lovers (and everything cute), the short film Panda Kopanda is about an unusual family formed when a papa and baby panda join a girl who is left alone. Those who think this art style looks familiar will not be surprised to learn that this cute and cuddly kids anime was designed by Hayao Miyazaki himself!
---
---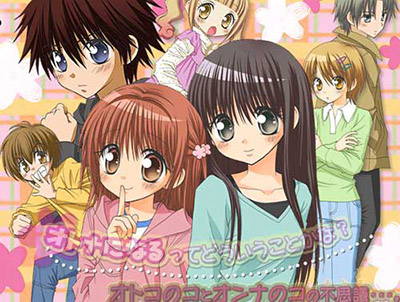 An anime that tackles adolescent girl problems? No wonder this is a hit. It tackles problems that girls face as they grow up, from their first period to their first crush. If you have a daughter or younger relative who has a lot of questions about growing up, this is the perfect kids anime show to watch with them! (Or, of course, if you like anime that handle real-life problems).
---
---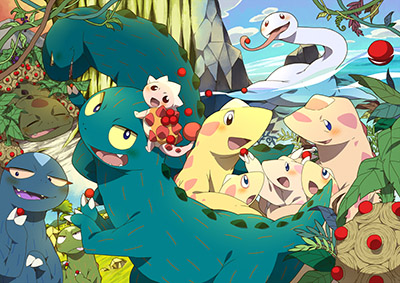 Kids love dinosaurs, and it's no wonder that both the Japanese Omae Umasou da na and the Western Land Before Time found great success. In this kids anime, a herbivore raises a Tyrannosaurus and as a result, he grows up scared of other dinosaurs. Viewers experience adorable animation and scenes as the Tyrannosaurus and the baby Ankylosaurus he finds bond as family. If you like reptiles or are vegetarian, this would be a good kids anime for you!


---
---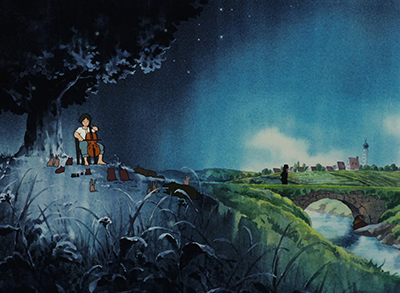 This anime film is based on a short story about a musician. Gauche is diligent in his cello practices but isn't exactly a great cellist. For 4 of the nights that he is practicing, he is visited by 4 different animals, each asking him to play different classical songs on his cello. This kids anime, also directed by MAL favorite Isao Takahata, is perfect for budding musicians, or simply those who need the extra motivation to work hard at reaching their goals.
You can check out the original short story in the translated short story collection.


---
---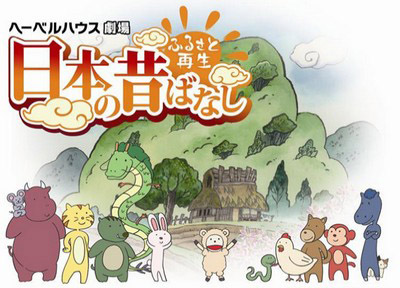 Stories originating from Japan are bound to be interesting! That's why this series is popular as it tells stories both familiar and not familiar among the viewers. This kids anime is a great way to learn about Japanese culture, and also great if you like fairy tales about kindhearted animals and strange ghosts!


---
---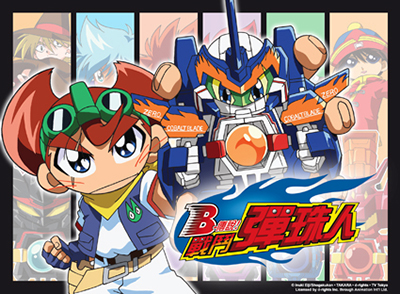 B'Daman is the official sport of the world B'DaWorld. Yamato's dream is to play it. Then one day, he is suddenly chosen to yield the Cobalt Blade, the most powerdul B'Daman ever. Let the adventures begin!
Like Yugioh, Beyblade, and Pokemon, this show was made to market a children's game, but that doesn't make it any less exciting!


---
---
A movie that will take you on a journey through space and time. Accidentally ending up crossing the Milky Way, Giovanni experiences many adventures on various constellations. This kids anime film was based on a Japanese fantasy novel in 1927. Whether it be the novel or anime, this children's piece definitely stands the test of time!


---
---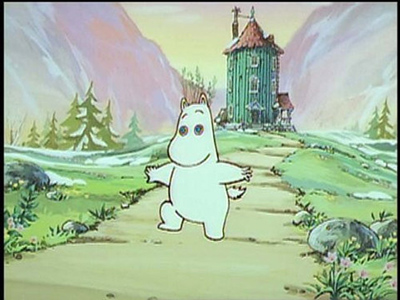 Moomin Trolls, who look like hippopotamuses, lead the anime. The story follows these gentle creatures' adventures - some magical, some rather ordinary. The Moomin concept was original designed by a Finnish children's storybook artist, but the kids anime does the Finnish original justice!


---
---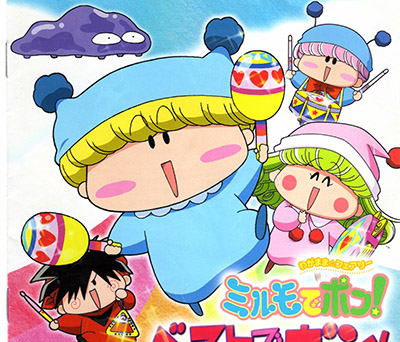 Kaede first meets Mirumo when she follows the instructions of a mug. He is supposed to be a love fairy that will help Kaede, but it turns out he prefers to laze around and eat chocolate instead!
This children's manga was so popular that a 172 episode anime was adapted from it! A whopping seven video games have also been created for this series about the humans and their playful fairy companions.


---
---
For the few who don't know, Astro Boy is an android initially created simply to replace its maker's son. But due to a few superhuman modifications, he ends up taking on the role of superhero. This anime is a shoe-in for this list, as Osamu Tezuka's brainchild led the first wave of anime popularity overseas! You'll like it if you're interested in historically influential anime, superheroes, and kids shows that involve robots and sci-fi!


---
---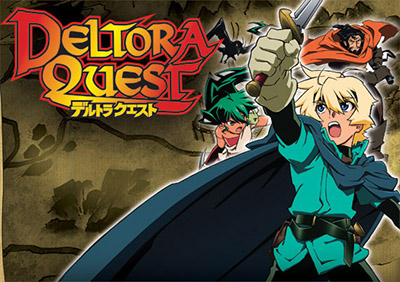 After being destroyed by The Shadow Land, The Belt of Deltora has broken down into 7 components and scattered throughout the lands. Lief's mission, along with Barda and Jasmine, is to retrieve the 7 gems to beat The Shadow Lord. This anime is yet another show on this list that draws from a non-Japanese source; Deltora Quest actually began as a series of Australian children's novels! Those who like fantasy novels or puzzles like those from Artemis Fowl.


---
---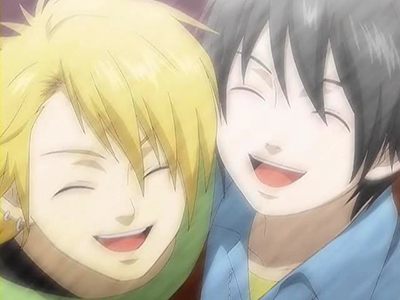 Chocolate is banned?! Yes, in this world that I consider dystopia, chocolate has been banned. This forces two boys to hunt for chocolate and to eventually start a chocolate underground distribution.
This time, this kids anime is based off a British children's novel named Bootleg. It goes without saying that chocolate lovers will love this show!


---
---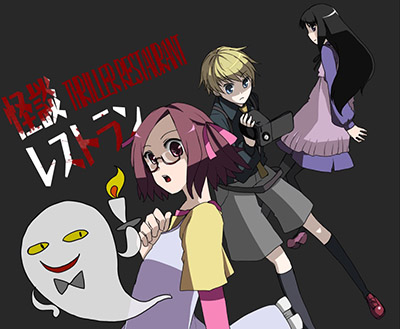 Spooky. Kaidan Restaurant's episodes always have three components short stories: Appetizer, Main Dish, and Dessert. As the name suggests, they serve up horror and thriller stories; but don't worry, it's still a kids anime, so the horror is very light-hearted!


---
---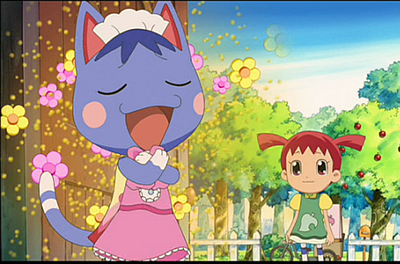 Animal Crossing is a popular Nintendo game franchise worldwide! It's no wonder that they went on to produce a successful kids anime movie.
Ai, a normal young girl, moves into an animal village with, yes, animals. She goes on a quest to plant pine trees when a message in a bottle reveals that a miracle would occur in Winter if pine trees were to be planted in specific areas. Join friends familiar and new in this lighthearted anime adventure!


---
---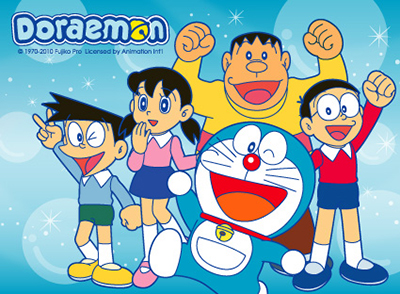 In this classic, a robot cat goes back to the past to help a boy so that his descendants can lead a better life because Nobita, the ancestor, is generally bad at everything. Doraemon is also one of the longest running anime, spanning 1789 episodes of misadventures involving silly inventions such as a propeller attached to your head that lets you fly, and a door that takes you anywhere!


---
---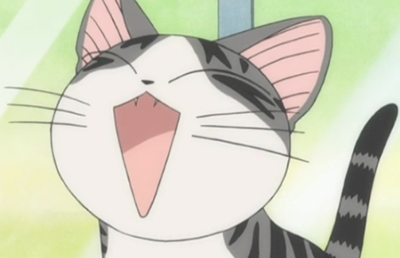 Another anime about cats! Well, this time, it's not a robot one. Even if you're not interested in most children's anime, you should give this anime about a regular family and their newly adopted pet a try. The adorable Chi never fails to make viewers smile, and will brighten even the worst of days. The seemingly normal adventures of this cat are fun to watch, even for adults.


---
---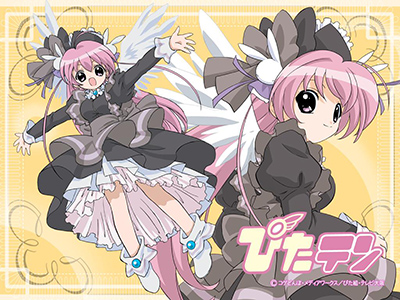 This anime not only shows a lighthearted take on angels and demons, but it also tackles deeper emotions and character development. Pita-Ten's creator Koge-Donbo is famous for her cute art style and adorable character designs, so if moe and kawaii are your style, this kids anime is perfect for you!


---
---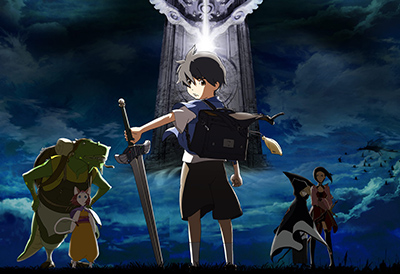 This kids anime film was adapted from a great popular fantasy novel by Miyuki Miyabe. Although the main character is young, it actually covers a lot of heavy topics, such as abandonment and tragedy. Brave Story is the "brave story" of a fifth-grader who tries to re-shape his destiny. Guys, if a fifth-grader can bring himself to wander into a land with monsters just to be happy, so can you.


---
---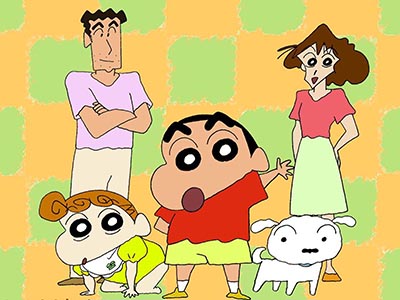 Who remembers that time when our cute, but incredibly mischievous, Shin-chan wet the bed and then tried to blame his parents? This classic kids anime will surely never be forgotten. If you like toilet humor and silly antics, Shin-chan is great for people of all ages. It's no wonder this comic-strip turned anime classic is still popular in Japan!


---
---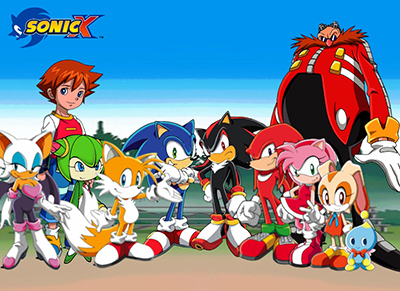 Everyone who is anyone has played a Sonic game before. There's something really satisfying about zooming around a map collecting coins.
Sonic the Hedgehog must have used super sonic speed to reach children's (and my) heart, because earning our admiration did not take a second at all. It's interesting seeing all of the beloved characters of the Sonic universe in an animation.


---
---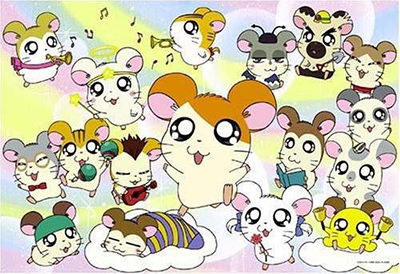 Hamsters don't lead a boring life you know. The hamster Hamtaro goes on adventures everyday with his hamster friends known as the Ham-Hams. This kids anime is also already popular oversees, as an English dub aired on Cartoon Network starting in 2002.


---
---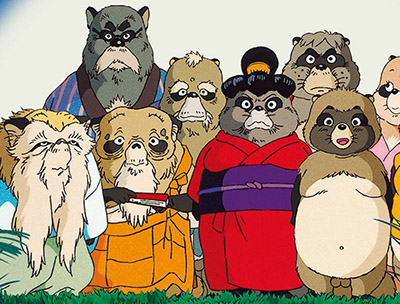 A kids anime tackling a real-life issue, this movie revolves around the tanuki trying desperately to defend their homes from the humans' destructive nature. Another film directed by Isao Takahata, this film reflects a lot of the values present in Takahata and Studio Ghibli's other films.


---
---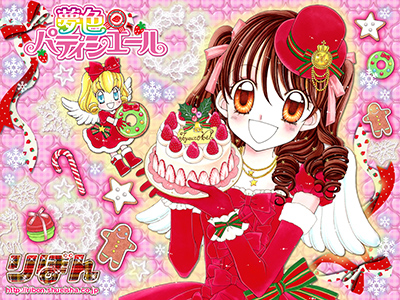 Colorful and appealing to children's eyes, Yume-iro is an anime about Ichigo Amano's struggles towards becoming a pâtissière with the help of 3 Sweets Princes and Sweets Spirits. But people who like cooking and sweets will also like this kids anime!


---
---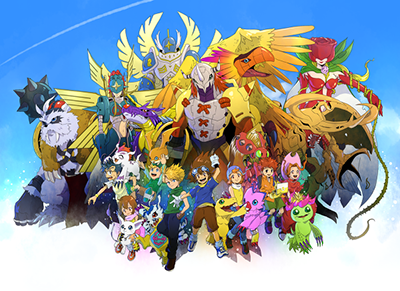 Though often compared to Pokemon, the Digimon franchise can truly stand on its own as evidenced by numerous fans, kids and adults alike, across the globe. It's probably not necessary to explain the plot or concept for this internationally well-known show!


---
---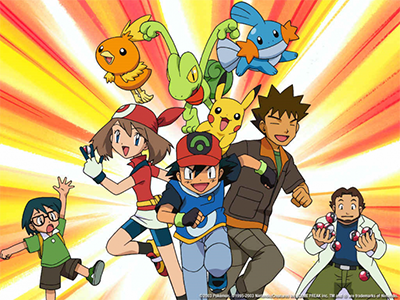 From 151 pokemon to 721, from chubby Pikachu to the slimmer 2015 version, this franchise is undoubtedly loved by generations of kids (and grown ups) to this day.