---
What makes anime fight scenes better than those in the real world?
---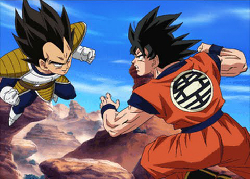 Awesome anime fights free from the limits of budget, safety, and the laws of physics are one of the big draws for the medium of anime.

Coming up with a top 20 proved a challenge, simply because there's so much awesome action animation out there. Not everyone's favorites will have made the list, of course, but hopefully it will remind you of some the greatest moments of anime ass-kicking or perhaps introduce you to some anime battle scenes on an epic scale that you need in your life right now.


---
Come check out 20 of the most epic fights in anime!
---
---
Luffy vs Lucci
Luffy fights at his full power to save Nico Robin.


---
From: Naruto Episode 48
---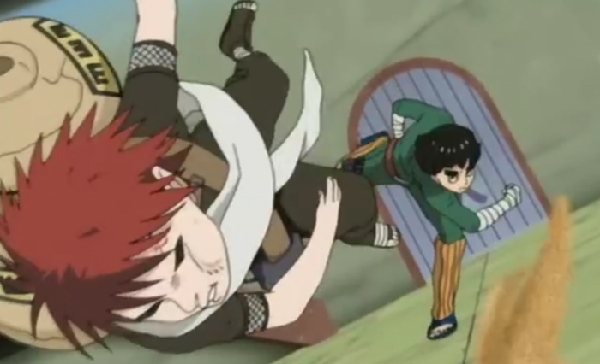 Rock Lee vs Gaara
Naruto's two coolest characters battle it out in one of the more emotional parts of the Chuunin exams.


---
---
Gohan vs Cell
Gohan's awakening scene is one of the best moments in anime history.


---
---
Netero vs Meruem
A fight between the strongest hunter and the king.


---
---
Edward vs Greed
This is an extremely well-animated fight with the most sympathetic homunculus.


---
---
Kallen vs Suzaku
The final, and historic fight of Code Geass!


---
From: Fate/Zero Episode 24,25
---
Kiritsugu vs Kirei
The speed, the killing tactics, the battle action, everything is remarkable in this fight.


---
---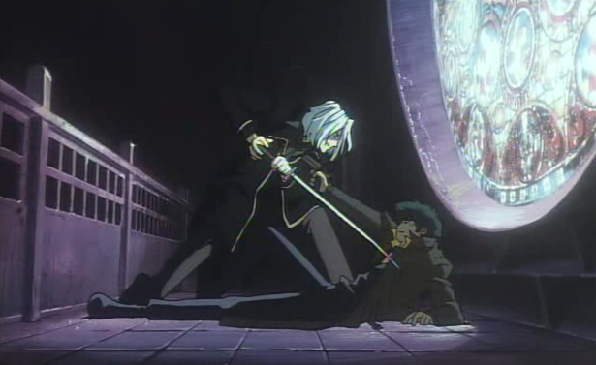 Spike vs Vicious
Fights don't need to be the size of the universe to be epic, though. Between the deep character conflict, the beautiful cinematography, and the amazing music, Spike and Vicious's first confrontation from Cowboy Bebop stands as one of the most epic anime scenes period.


---
---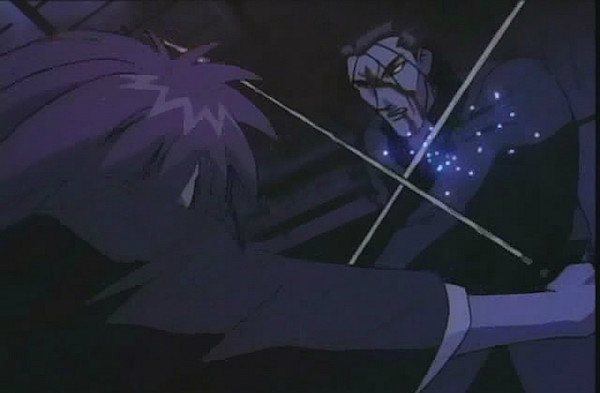 Kenshin vs. Saito
This is the fluidly animated sword fight from the start of the Kyoto arc that puts Kenshin's "no killing" oath to the test.


---
---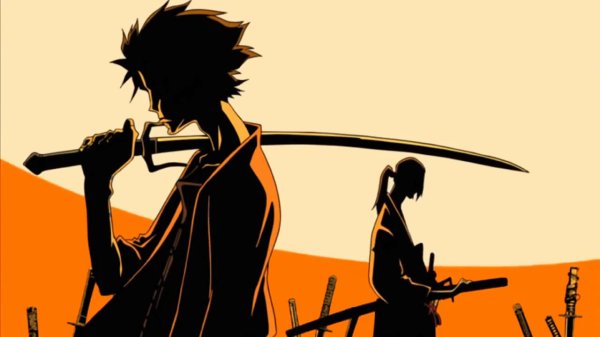 Mugen vs Jin
This anime battle showdown between unlikely future partners shows off their distinctive fighting styles.


---
---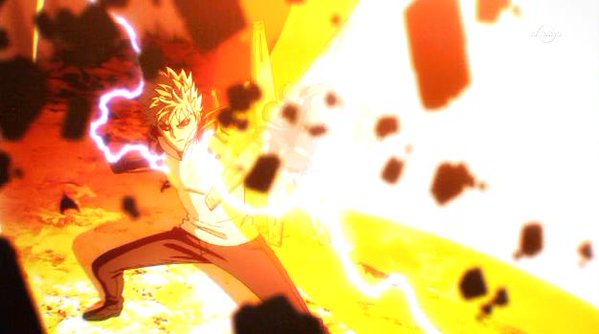 Saitama vs Genos
One Punch Man aired just this past fall, but its intense anime battle scenes will probably go down in anime history!


---
---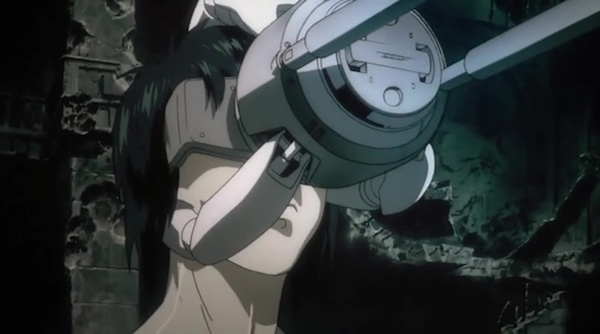 Ghost in the Shell has one of the most epic anime battle scenes ever! Motoko vs Spider Tank
The original GitS is heavy on talk, light on action, but its climax pulls out all the stops with this epic anime battle scene!


---
---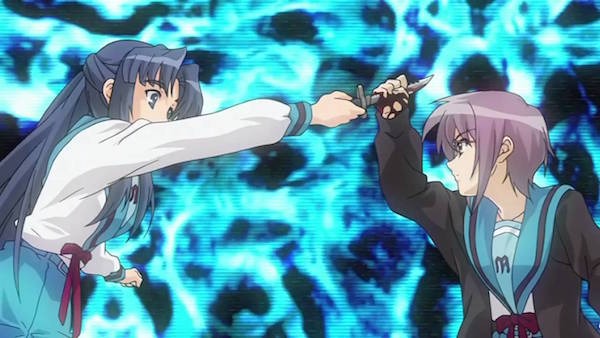 Nagato vs Asakura
Haruhi is usually a slice of life comedy, but when a fight breaks out, KyoAni delivers with this beautiful anime battle scene.


---
---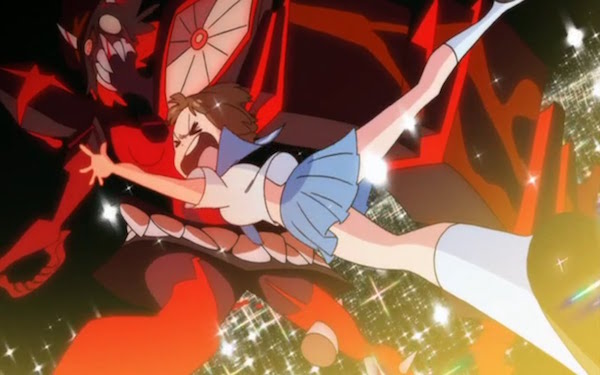 Mako vs Ryuuko
Mako, Kill la Kill's secret badass, saves her best friend by slapping the crap out of her!


---
---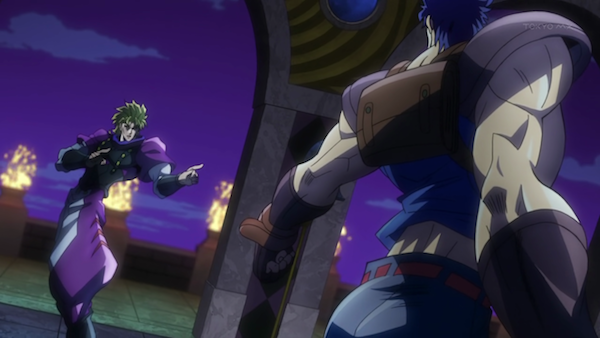 Jonathan vs. Dio
How do you defeat a seemingly unbeatable vampire? With sheer manly awesomeness in the form of an anime battle!


---
---
A-Ko vs. Robots
An anime battle featuring the daughter of Superman and Wonder Woman is bound to kick ass.


---
---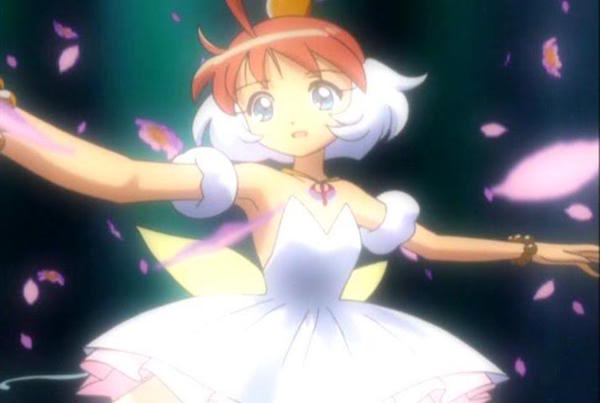 Ahiru vs. Rue
A dance battle might not be your typical anime battle, but Tutu makes it epic.


---
---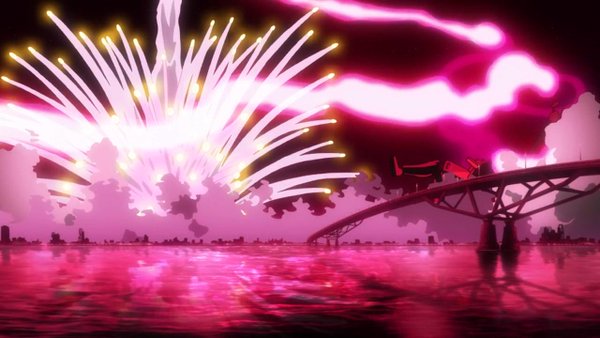 QT vs. Toaster
Everyone's favorite outdated vacuum robot grows huge with the power of love.


---
Robot Fight
From: FLCL Episode 1
---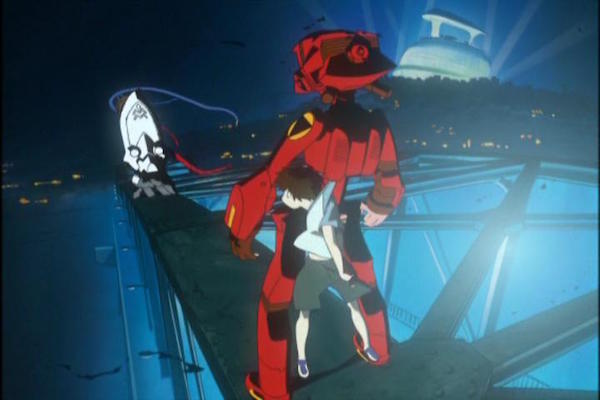 FLCL
Disorienting, insane, and utterly awesome. This anime battle scene will take your breath away!


---
The Origin of O-Ren
Fom: Kill Bill
---
Origin of O-Ren
A lot of anime battle scenes and character development are packed into the short anime sequence from Quentin Tarantino's 2003 movie. (Content Note: Extreme Violence)


---
---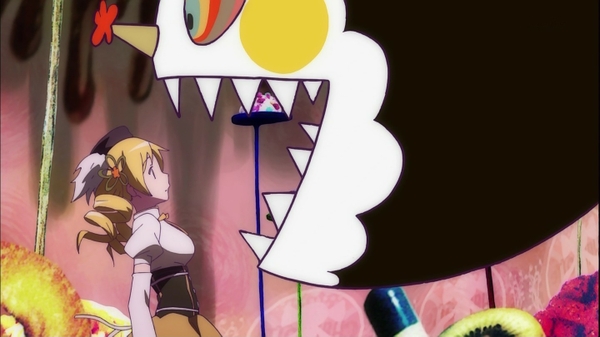 Mami vs Charlotte
A blaze of glory with a tragic fall. This is the moment Madoka got messed up and became a phenomenon.


---
---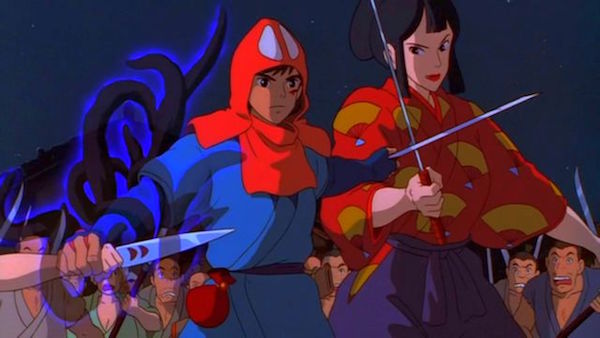 PSan vs Eboshi vs Ashitaka
A metaphorical anime battle of nature vs industry vs compromise from Miyazaki's most action-packed film.


---
Capsule Gang vs Clown Gang
---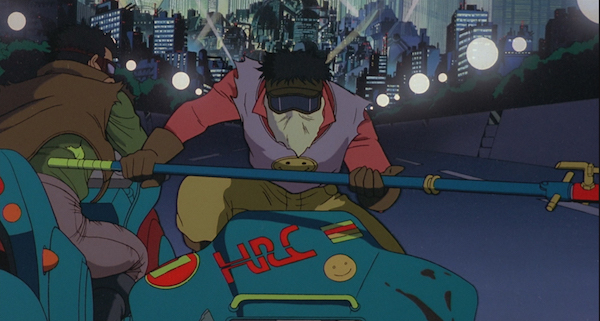 Clown Gang vs Capsule Gang
One of the most captivating opening acts of any movie, this anime battle scene is the perfect hook for an action masterpiece like Akira.


---
EVA Unit 01 vs EVA Unit 03
---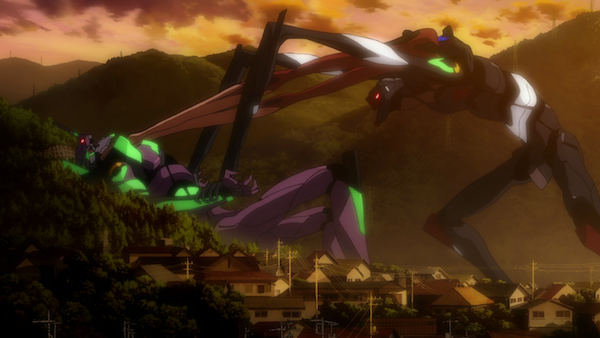 Unit 01 vs Unit 03
This is the moment Evangelion embraced the darkness and became one of the most intense anime series of all time.


---
Team Dai-Gurren vs Anti-Spiral
---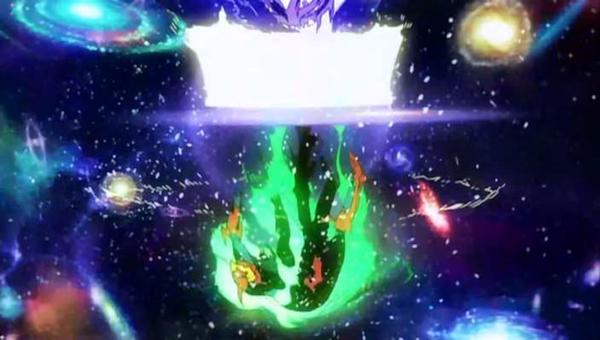 Dai-Gurren vs Anti-Spiral
Galaxy. Sized. Mechs. In terms of sheer scale, anime battle scenes don't get any bigger.


---
Need more action? Check out the Top 5 Anime Action Scenes more entertaining fights!