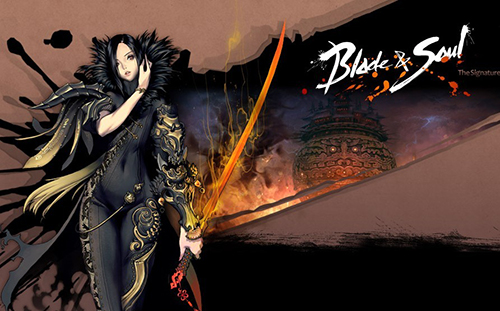 In light of the upcoming release of the Blade & Soul video game in the EU and North America, let's take a look at some of the aesthetics of the anime and the game.
---
The Anime
---
As is the case with most anime, the fashion of Blade & Soul boasts a fleshy, Avant-garde aesthetic. The fashion designs are mostly a mix of traditional, iconic Feudal clothing and modern, streamlined design. They aren't overly pragmatic, but when do people watch beautiful anime girls for their pragmatic clothes?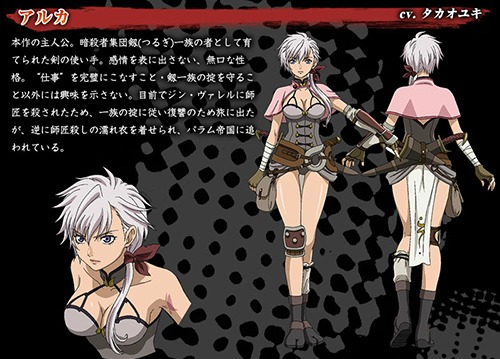 Above is an example of this "fleshy" attire. One of the main protagonists in Blade & Soul, Alka, sports very risque attire that match perfectly with her rockin' ninja skills. She's fast, powerful and enigmatic - all key components of a beloved character. Her fitted leotard styled clothes and fashionable boots are just the "cherry on top", so to speak.
Skin and curves are the name of the game, unless you're an unfortunate dude in this land of kick-ass babes. An example of this can be found below, with one of the supporting characters, Ron. Cute animal boys aside, he is far less an example of eye candy than Alka.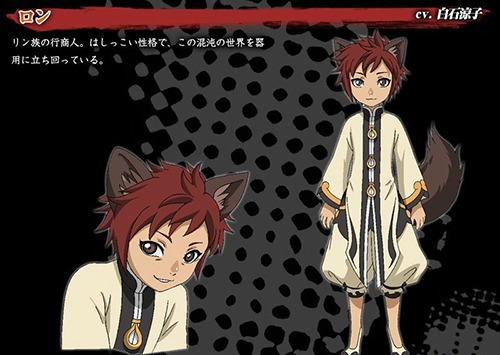 ---
The Game
---
Following in the vein of the anime, the Blade & Soul game adheres to a similar style, although we have to acknowledge that the men's costumes are much, much more flattering. Sadly though, we still have limited glistening man flesh.
Below is a group shot showcasing some of the races and gear styles in the game. Unlike the anime, in which the costume varies per character by their importance and role in the series, the Blade & Soul game changes it up by class. It's still a parade of aesthetics rather than pragmatism, but again, who plays these things for their realism? What matters is that the clothes are beautiful to look at, and based solely on visual appeal, draw attention and interest.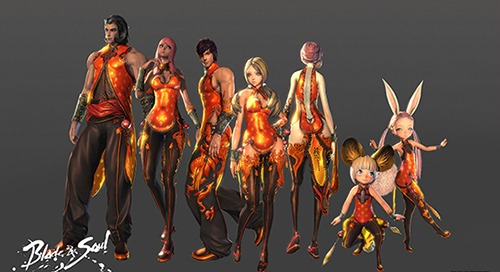 All in all, Blade & Soul has it's own quirky, creative twist on gear and costumes for its characters without completely abandoning cultural influences and iconic looks. It's pretty easy to note the archetypal styles of the fashion; pick up any JRPG or Asian culture inspired MMO and you'll find a multitude of similarities. It's all a big bag of flash and glamour to accompany monster butt kicking. Would we want it any other way?