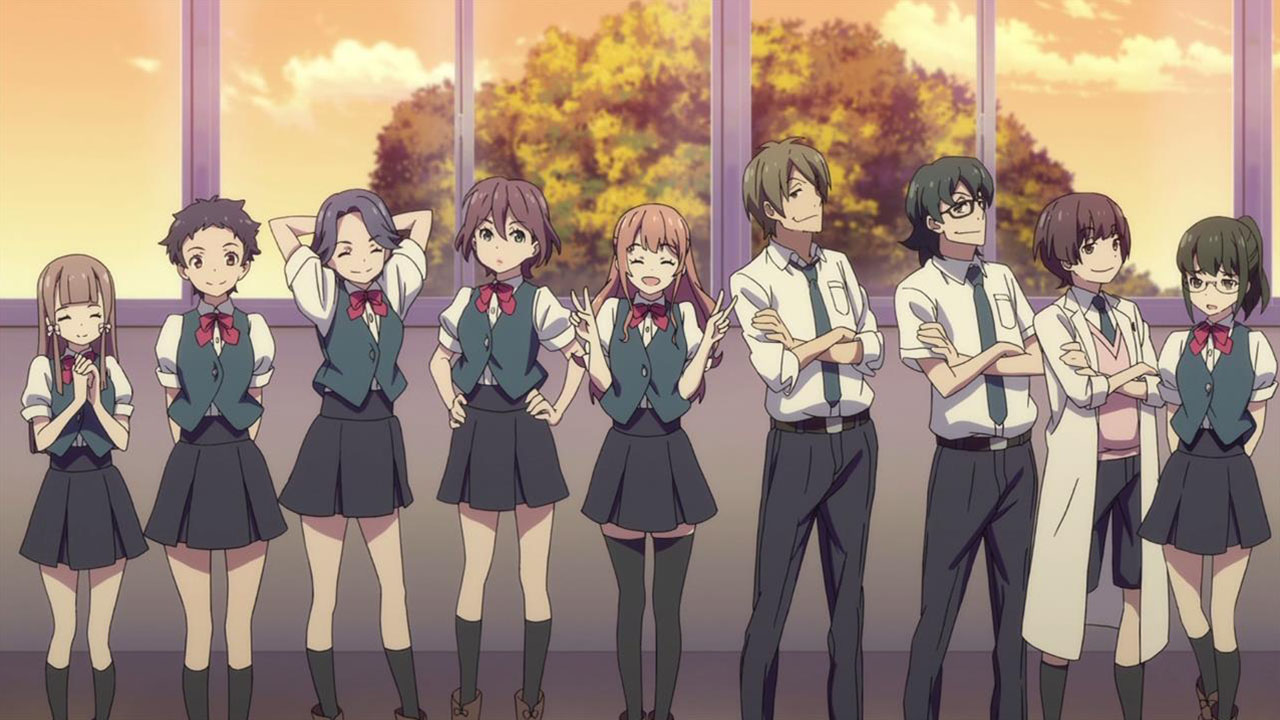 I'm not sure about you guys, but for me whenever we have a really bad episode for an anime, it can take a while for the show to regain my goodwill. I know I joke about how Classroom Crisis feels like the creators had a wonderful idea for a workplace drama but were forced at the last minute to make it all involve schoolgirls because they would get a government tax break if they did, but last week really did feel like someone higher up the food chain demanded the show had a beach and hot springs episode, no matter how incongruous. Thankfully this week the show returned back to workplace political bickering and arguing over budgets. Well, actually there was rather little of that and more tragic back stories and test cramming, but a step back in the right direction regardless.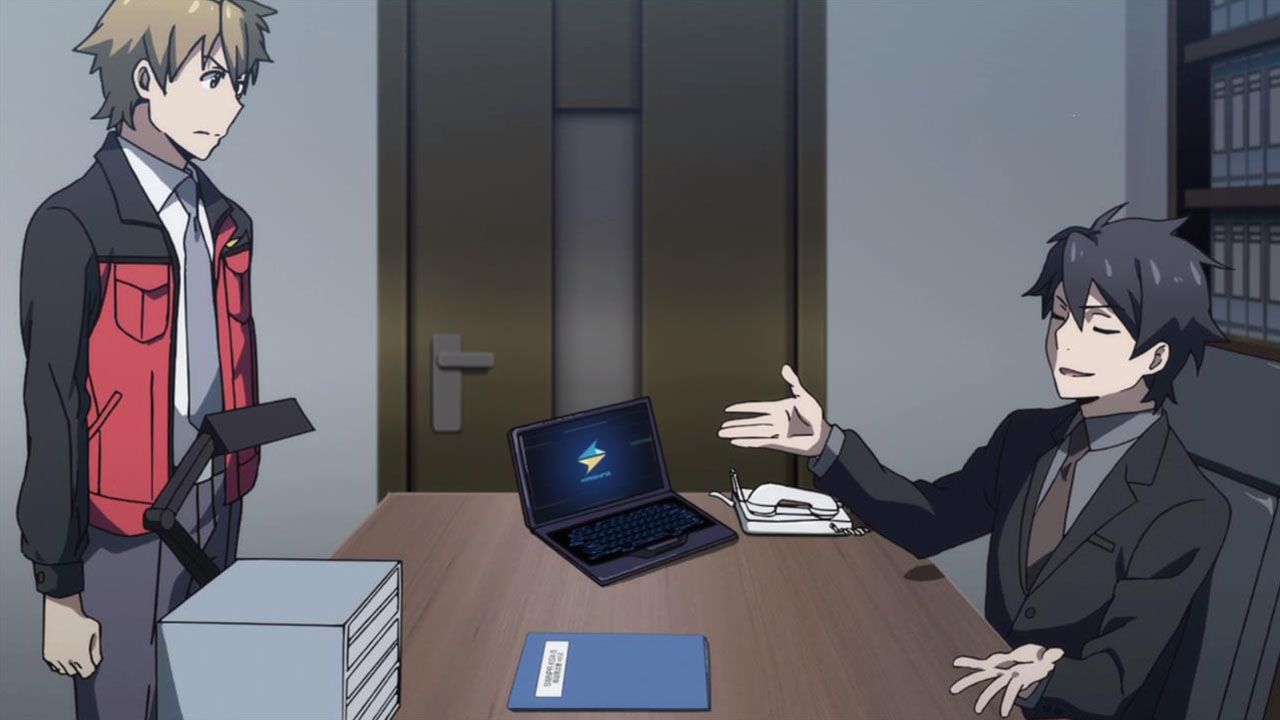 This week Mysterious Transfer Student Nagisa Kiryuu was in for a bit of a shock when the show suddenly remembered the characters were supposed to be in school and gave him a test. Which he failed miserably. The explanation made perfect sense too. He's in a classroom with a bunch of engineering students, and really talented engineering students at that. Kids who work on state of the art space engines and aerodynamics. Meanwhile he's just a business student with little knowledge about the ins and outs of space flight. Ask him how to run a successful startup company on one of Jupiters' moons and he will get a final test score of 101/100. I'm honestly impressed the guy even managed to pass the test in the end.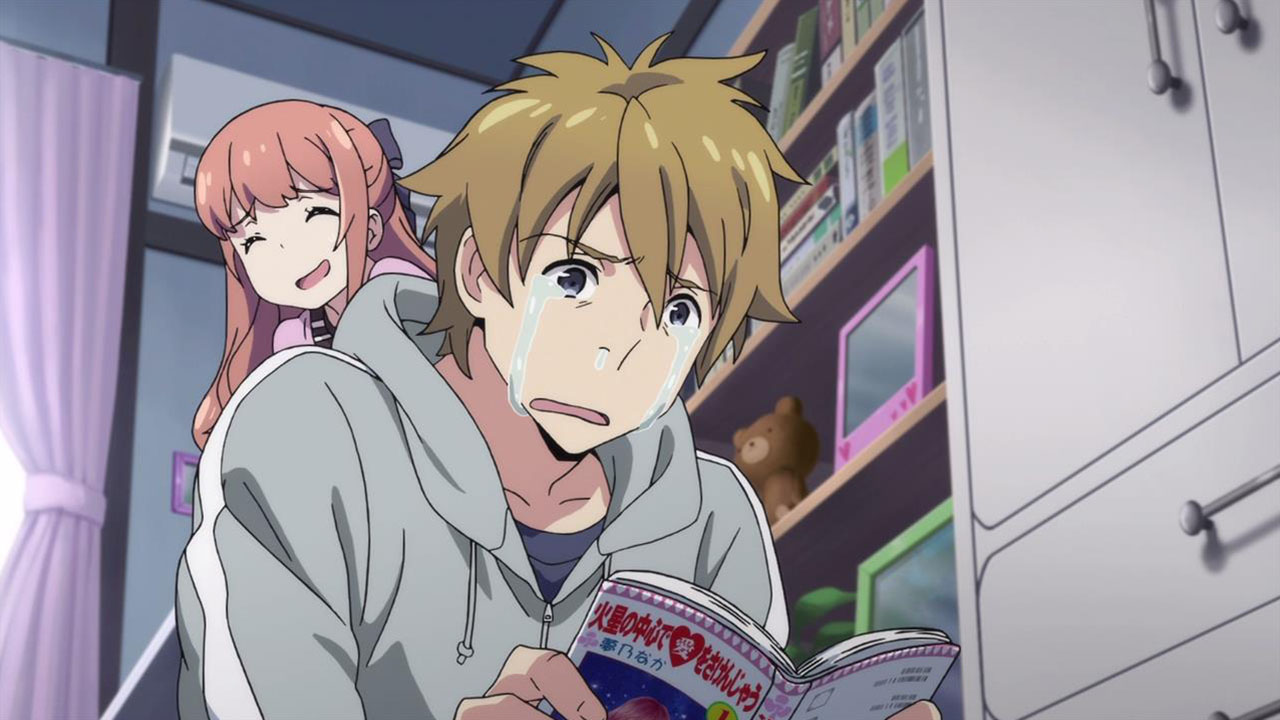 Of course his teacher, Sera Kaito, knows his student is struggling. He could offer to give him some extra lessons or anything to help get him up to speed with the rest of the class. But Sera is nothing if not a petty, vindictive man and what better way to flaunt what little superiority you have over your boss than make him take remedial tests. It's just his way of getting back at Nagisa for rejecting his latest budget demands. You know you are just going to run up against a brick wall eventually Sera when your budget runs out altogether? You can kick and scream at your parents to give you money to buy you the latest sporting equipment to follow your dream of playing professionally, but at some point your parents have to pay bills and simply don't have anymore money. Sera at this stage is the child who steals money from his mother's purse when that money was supposed to be used to buy food. It makes him a little hard to root for, which is an issue given he's supposed to be the protagonist. Or perhaps not, since the show is quite happy to take Nagisa's side on occasions. It's not exactly a black and white situation.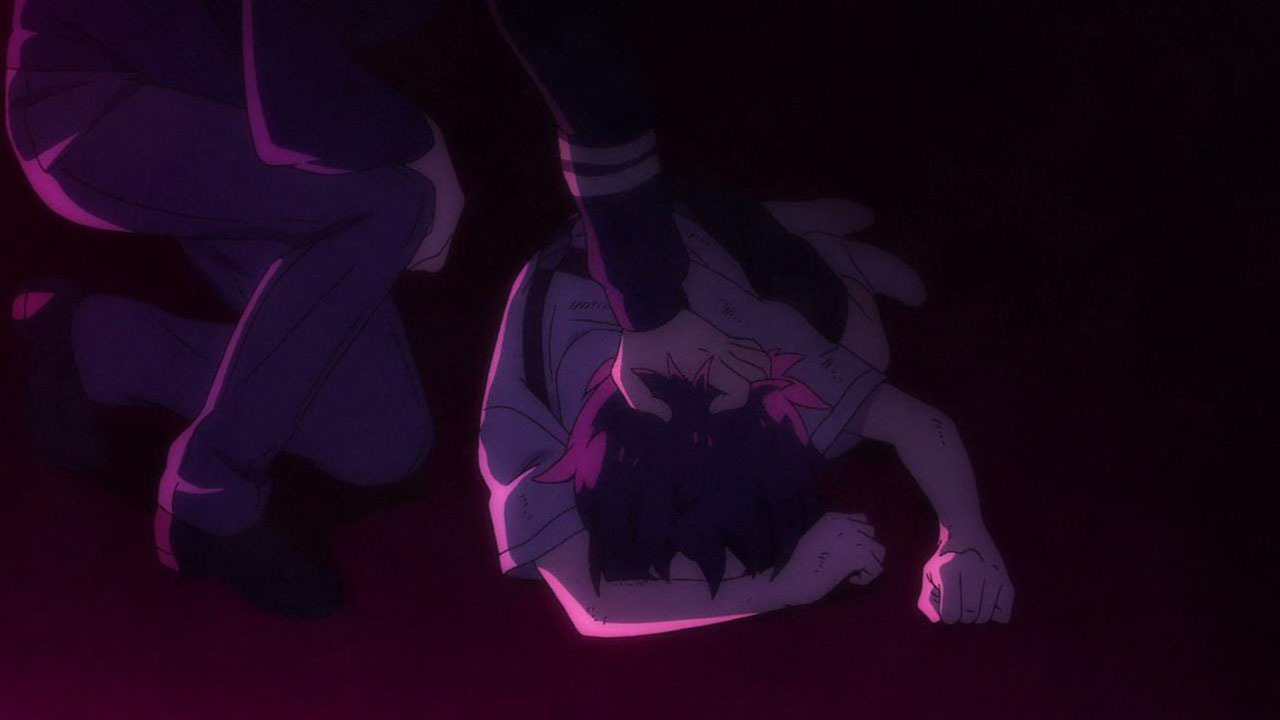 I was ready to roll my eyes at a tragic back story for Nagisa. Oh boo hoo, I bet it was so hard as the child of a interplanetary, multi-billion dollar corporation. My soul weeps for how you must have found it tough when one of your servants was sick and you had to clean your room by yourself. When your dad kicked you out of your home I bet that was so tough when you had to go to one of your other houses. But, credit where credit is due, his past was not terribly kind to him. Beaten by his angry older brother, repeatedly sent as far away as possible to try get rid of this meddlesome political pawn. You might remember this story opened with him being taken hostage by a disgruntled work force on a desolate asteroid. That's not exactly a fun or comforting an experience, and I imagine it's not the first time he's encountered something like that given how calm he was in dealing with the situation. He's bitter, angry and shows little sympathy for others after what he's experienced. This arguably makes him the perfect CEO though.