---
The Show
---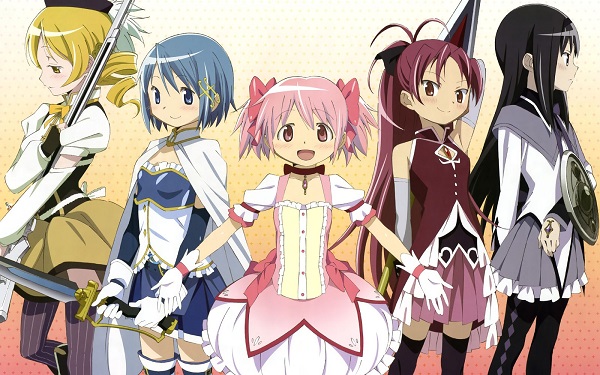 Maybe you're a magical girl connoisseur, and maybe you can't tell your Sailor Moons from your Cardcaptor Sakuras. But even if you only have a passing interest in magical girl anime, odds are you've heard of Mahou Shoujo Madoka★Magica, or Puella Magi Madoka Magica in English. Writer Gen Urobuchi made his mark on one of anime's most famous genres in 2011, and if you know anything about Urobuchi you have some idea of the emotional thrill ride this show is. If not, well, suffice it to say that it's about five middle school girls who are given incredible powers by a strange cat-like creature. They quickly find out that protecting the world from evil is a full-time job—one that may cost them their lives, if not even more. Spider-Man knew that great responsibility accompanies great power, and that theme is woven into every note of the Madoka soundtrack.
---
The Composer
---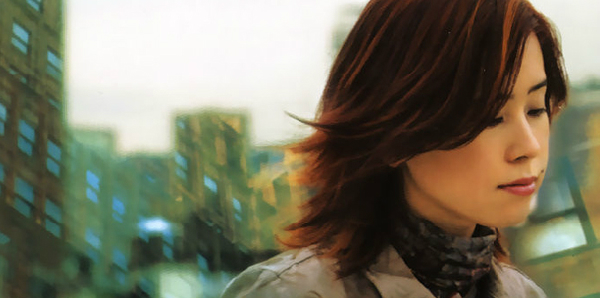 Yuki Kajiura composed the Madoka OST at the recommendation of Urobuchi, who was inspired by her work on Cossette no Shouzou. She got her start in anime with Shin Kimagure Orange☆Road: Soshite, Ano Natsu no Hajimari, and went on to win acclaim for her work on Noir, Sword Art Online, and the .hack series.
Kaijura formed a band, Kalafina, which produces singles mostly for anime opening and closing sequences. They sing the show's closing theme, "Magia", and have also written for Aldnoah.Zero ("Heavenly Blue") and Kuroshitsuji ("Lacrimosa"). Both Kajiura and her band compose and perform in a wide range of genres, mixing classical and pop techniques with deeply spiritual themes.
Madoka's opening song, "Connect", was performed by high school pop duo ClariS, who are also featured in Classroom☆Crisis ("Anemone") and Ore no Imouto ga Konnani Kawaii Wake ga Nai ("Irony").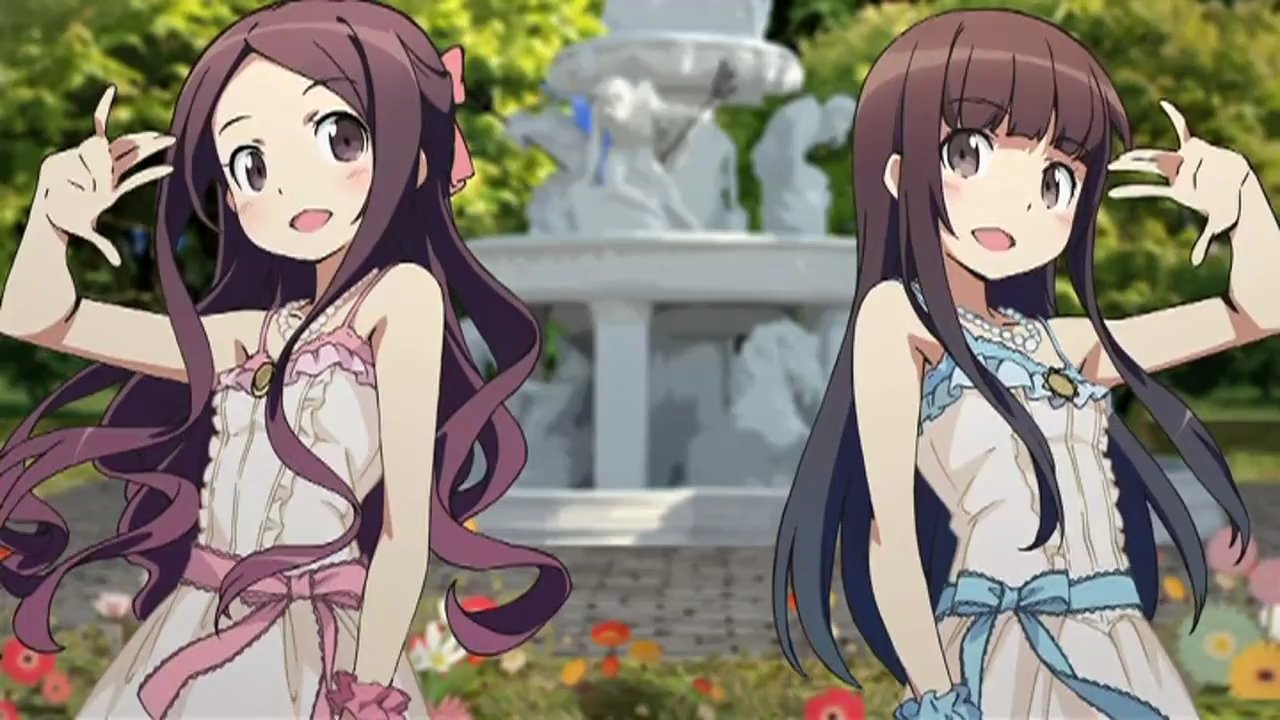 ClariS are famous for remaining anonymous, using anime-style drawings to represent themselves instead.
---
The Music
---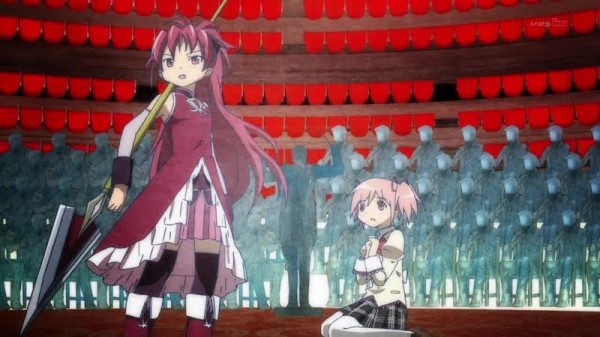 The Madoka OST is a powerful score that draws on religious symbolism and modern rock, switching seamlessly from vaguely Christian chanting ("Credens Justitiam") to sugary pop music ("Connect") to dark guitar riffs ("Magia") to reflect the tonal shifts in the narrative. All the tracks on the OST have Latin titles, an oblique reference to the Catholic origin of the show's themes of sacrifice and selflessness. Diverse as the soundtrack is, you'll find that it's tied together by instantly recognizable leitmotifs and a pitch-perfect thematic consistency with the story. Here are a few examples of key musical moments in the series.


---
"Credens Justitiam" is the signature piece for Mami Tomoe, and it plays when she rescues Madoka and Sayaka from a witch in the first episode. In English it means "Believing in Justice"—appropriate, as the compassionate Mami introduces our protagonists to the heroic world of magical girls. The soaring vocals are in "Kajiurago", an Italian/Latin/Japanese hybrid Yuki Kajiura invented, and only she knows what they mean. Though the title and composition lead you by the nose to happiness, it's impossible to really know if that's what the song is about. "Credens Justitiam" may not be what it appears to be, foreshadowing the unforeseen consequences of becoming a magical girl.
https://www.youtube.com/watch?v=WqQ3hP_q7Ns


---
The opening sequence—a series of snapshots of Madoka and friends in endearing middle school misadventures—has no indication of the hardship to come. But as we've seen, growing up and learning the truth is the point of the series. What's a girl to do when she learns that the world is not as bright and beautiful as it once seemed? According to the lyrics, she "will shake off the overwhelming darkness to move forward". Producer Atsuhiro Iwakami was heavily involved with the songwriting process, and as a result it's much more relevant to the show than many anime theme songs. Although the opening looks and sounds like a standard slice-of-life/magical girl comedy, it's actually a promise of suffering and of the strength to endure it.
https://www.youtube.com/watch?v=Y5LJpFFrVz4


---
In English, the title is "You should be a magical girl!", practically the catchphrase of the mysterious Kyuubey. The lyrics are sung in Kajiurago to haunting effect, generally when Kyuubey offers to make someone a magical girl. The waltz tempo sweeps one along with acoustic guitars and woodwinds, an irresistible flavor of melancholy underscoring the possibility of world-altering power. The melody appears elsewhere in the show: Desiderium, a piece that plays during Madoka's peaceful family scenes. Slow, playful, and in a major key, it sounds like the background music to a fluffy visual novel. But the echoes of "Sis Puella Magica!" in Madoka's innocent moments hint at a turbulent destiny.
https://www.youtube.com/watch?v=btmSuNcxiIU


---
So What?
---
Like the show itself, the OST of Mahou Shoujo Madoka★Magica conceals sadness and suffering beneath wonder and beauty—but at its core is hope. Strip away the magical elements of the show and you're left with a story of perseverance: learning to accept what you cannot change and forge onward in spite of it. Growing up is all about seeing the world from different perspectives, both good and bad. All power comes with a price, whether you're becoming an adult or a magical girl, and the music of Madoka is the perfect soundtrack to maturity.