TV (New)

Can you predict the Anime of the Season?
Register Team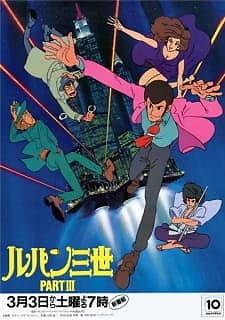 Lupin III: Part III
Lupin III chronicles the adventures of Arsene Lupin III, the world's greatest thief, and his partners in crime: master marksman Daisuke Jigen, beautiful and scheming Fujiko Mine and stoic samurai Goemon Ishikawa XIII. Lupin and his gang travel around the globe in search of the world's greatest treasures and riches and always keeping one step ahead of the tireless Inspector Zenigata, who has vowed to bring Lupin to justice. (Source: ANN)
Demographic:
Seinen
Licensor:
Discotek Media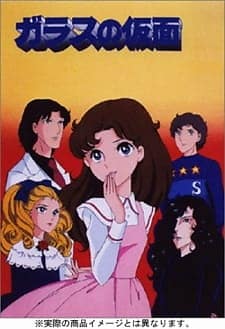 Glass no Kamen
Kitajima Maya, a 13-year old girl with a talent for acting, was discovered by the reclusive actress Tsukikage. The story follows Maya's growing up, intense training, overcoming challenges, and evolving into the foremost actress of her generation (she is about 20 so far). Maya's greatest rival is Himekawa Ayumi, the beautiful daughter of a famous movie couple. They ultimately vied for the most sought-after role - the "Crimson Goddess". An equally important subplot Maya's relationship with the handsome and ruthless entertainment mogul Hayami Masumi, who secretly became her number one fan, but misunderstandings and bad-timing obstructed their romance... (Source: ANN)
Demographic:
Shoujo
Licensor:
Maiden Japan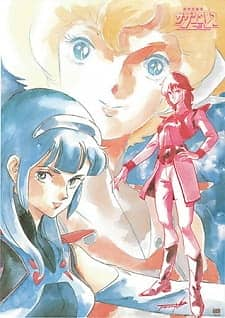 Choujikuu Kidan Southern Cross
By the year 2120, humans have successfully colonized other planets following the near devestation of Earth from the last great world war. However, on Gloire, one such colony are surprised and unprepared at the arrival of The Zor, a group of beings whom were the original inhabitants of the planet and left following similar near fatal events. Coming to reclaim their former home world, a relentless war erupts between both races that ultimately leads to a cataclysmic showdown and into a no-win scenario for either. (Source: ANN)
Theme:
Mecha
Licensor:
ADV Films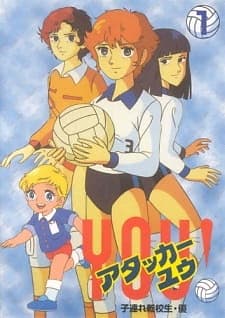 Attacker You!
Attacker You! is the story of ambitious and energetic 13-year-old junior high schoolgirl You Hazuki (variously known as "Mila," "Jeanne" or "Juana" in Western dubbed versions of the anime), who moves to Tokyo from Osaka to live with her father Toshihiko, a cameraman recently returned from Peru, and attend school. You's mother is not in the picture, having left when You was very young. Also living with You and her father is her younger brother Sunny, who is very attached to his older sister and tends to follow her everywhere she goes, including to school and to her volleyball matches. You is also curious about Kyushi Tajima, the pretty blonde woman whom she sees covering volleyball games on television, and about why her father becomes very angry whenever You mentions her. You is passionate about volleyball and dreams of one day being a part of Japan's national women's volleyball team in the 1988 Seoul Olympics. She joins her school's girls' volleyball team and quickly becomes one of the top players, although her coach (who is also her homeroom teacher) is brutal and literally slaps his players around when they don't live up to his expectations. You begins a tumultuous friendship with former school volleyball champ and former arch-rival Nami Hayase (French name: "Peggy"), which comes to a head when the two girls join opposing professional teams. She also develops a crush on So Takiki, the captain of the Hikawa boys' volleyball team (known as "Shiro," "Serge" or "Sergio" in various Western versions), and puts as much effort into trying to win his heart as she does into her game.
Demographic:
Shoujo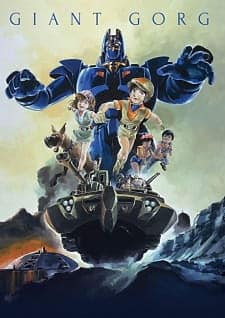 Giant Gorg
Austral Island is located 2,000 km south from Samoa islands. The existence of the island was removed from the official records, and Tagami Yuu made a journey to search for the reason. He sailed for the island with Dr. Waive who was his father's friend, Doris who is the daughter of Dr. Waive, and Captain who is the friend of Dr. Waive. On their way to the island, GAIL, the international conglomerate, and gangster, Cougar Connection lead by Lady Lynx attacked them. They managed to arrive at the island, but suddenly a mysterious monster began to attack them. When they became ready for death, a blue giant robot appeared. It destroyed the monster and saved them. Although it was an existence far beyond human knowledge, it reminded Yuu of something warm and familiar. It was Giant Gorg which is called "Messenger of the God" by the inhabitants of the island. Escaping from the attack of GAIL's assault team, Gorg guided Yuu into the underworld. There, he found alien's relic and an alien who woke up after 30,000 years' sleep. (Source: AnimeNfo)
Theme:
Mecha
Licensor:
Discotek Media
Tongari Boushi no Memole
Memoru is one of 245 people who came to earth from the Riruru Star when their ship had an emergency crash-landing on earth. Memoru's people have such tiny bodies that they could stand on a human's palm. One day she hears lovely music, and she follows its source and comes upon a huge house she hasn't seen before to find a girl taller than her playing on the piano. Memoru visited her again secretly with her friends Popitu, Rupangu, and Pi, but the human girl, Marielle, seemed sick and likely to die any moment. Feeling sad for the girl, Memoru's tear drops on the girl's lips. The girl gets better and a strong friendship starts between them. (Source: ANN)
Demographic:
Shoujo
TV -
Mar 3, 1984, 08:30 (JST)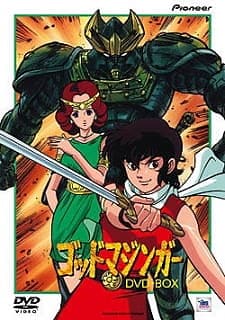 God Mazinger
The story is set in modern times, but the twist to the story is that Mazinger is an ancient weapon of the gods, left on earth to battle the evil space gods who have returned to take over the universe.
Theme:
Mecha
Licensor:
Discotek Media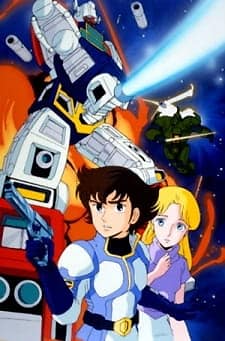 Video Senshi Lezarion
Takashi Katori is a big fan of online games, and so is his American friend Sarah. However, one of their RPGs goes too far, as their virtual world and the Lezarion robot that Takashi created for the game somehow mix with reality. Takashi is caught, but later the Earth Governement discovers that an evil scientist from the Moon (now a sort of abandoned colony with restricted access) is hacking into virtual worlds and security, so they force Takashi to pilot the Lezarion and, with Sarah's help, fight evil and protect the Earth. (Source: ANN)
Theme:
Mecha
Licensor:
Discotek Media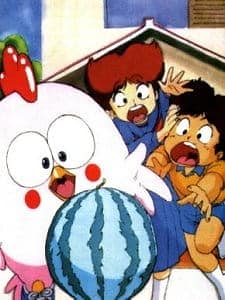 Gu-Gu Ganmo
The series follows in the footsteps of manga such as Doraemon and Obake no Q-Taro in that the alien Ganmo (who resembles a chicken wearing sneakers) sets out to help his adopted human friend Hanpeita. The series follows the antics of the duo as they find themselves in the middle of much comedic mischief. One morning Tsukune Tsukuda, out of spite, lets her brother's pet bird go. But later she has misgivings, and comes home with an egg she has found to give to her brother, Hapeita. Hanpeita isn't all too pleased with the big, odd-looking egg. However, in the meantime it swells up, breaks its shell, and out comes a strange bird-like creature named Ganmo. It speaks like a human being, and comes to live with the Tsukudas. Not wanting to be a mere freeloader, Ganmo takes the initiative to run errands, clean the house, etc…yet he blunders at everything he does. Ganmo the tries to clear his reputation, but his efforts only ends causing more and more confusion. One day a charming girl comes moving in the house next to the Tsukudas. Her pet is a stange mina, named Deja-vu. It is foppish but has a poisonous tongue. And it always teases Ganmo because of its odd-looking. Thus, the world around Ganmo gets into a mess more and more. (Source: Wikipedia)
Theme:
School
Demographic:
Shounen
TV -
Mar 18, 1984, 19:00 (JST)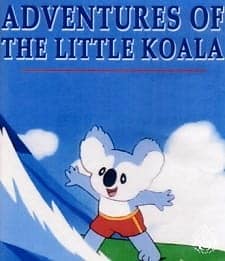 Koala Boy Kokki
A little koala and his friends have adventures together and learn lessons about the world while having a lot of fun.
TV -
Apr 11, 1984, 19:00 (JST)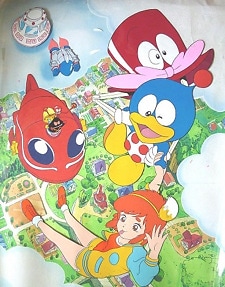 Chikkun Takkun
The "Waruchin Ceremony" has been stolen from All Star, a planet that exists in the outskirts of space. The computer that is built into it is programmed to make anything possible. The thief is actually the villain, Doctor Bell. Doctor Bell schemes to invade the other planets through the use of Waruchin. The prince of All Star, Prince Chikkun, together with his trusty advisor, the intellectual Takkun, decides to head towards Earth in pursuit of Doctor Bell. (Source: ANN)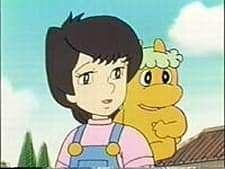 Manga Doushite Monogatari
No synopsis has been added for this series yet. Click here to update this information.
Demographic:
Kids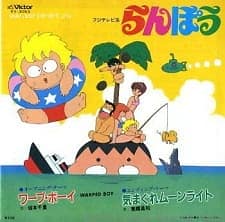 Ranpou
TV anime adaptation of Masatoshi Uchizaki's gag comedy manga "Ranpou". Mild-mannered Japanese kid Rampou is kidnapped by aliens whose UFO-based experiments turn him into a warp boy who truly believes that he can do anything. (Source: The Anime Encyclopedia)
TV -
Apr 5, 1984, 19:00 (JST)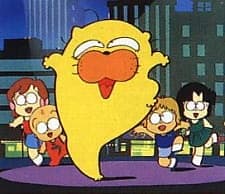 Oyo Neko Bunyan
Bad-tempered fat cat Oyoyo charms his idiot human family but fights an ongoing battle with other neighborhood pets. (Source: The Anime Encyclopedia)
Demographic:
Kids
Movie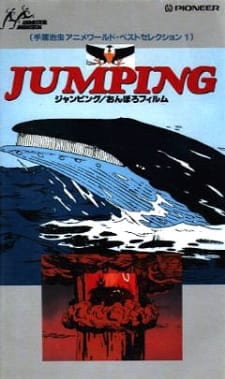 Jumping
A boy walks down the street and as he goes along his strides increase. Eventually he leaps over towns, forests, and oceans, seeing many things and surprising many people along the way. (Source: ANN)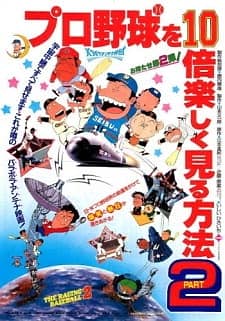 Pro Yakyuu wo 10-bai Tanoshiku Miru Houhou Part 2
Sequel of The Racing Baseball.