TV (New)

Can you predict the Anime of the Season?
Register Team
5930
6.73
19840204
Juusenki L-Gaim
Feb 4, 1984
54 eps

,

24 min
Juusenki L-Gaim
In the year 3990, the immortal Oldna Poseidal rules Pentagona, a war-torn solar system of five planets. Daba Myroad is a survivor of the Yaman Clan, just one of numerous native societies nearly wiped out by the tyrant. Living on the remote planet Koam with his friend Mirao Kyao, Daba possesses L-Gaim, a humanoid mecha known commonly as a "Heavy Metal" and the last known relic of the Yaman Clan. The pair befriend Fanneria Amu, an aspiring actress, and Lilith Fau, the last surviving fairy in Pentagona while on the run from a band of thieves attempting to steal L-Gaim. Daba promises to fulfill the dying wish of one of the thieves hunting him—an honorable act that leads him to the powerful merchant Amandara Kamandara. With their mission in sight, the ragtag group will face powerful adversaries and become entangled in a rebellion against Poseidal's reign. [Written by MAL Rewrite]
Around the World with Willy Fog
4821
6.81
19840108
Anime 80-nichikan Sekai Isshuu
Jan 8, 1984
26 eps

,

25 min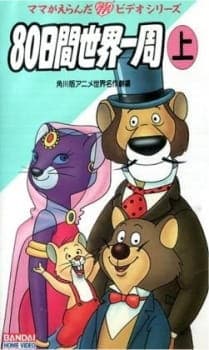 Anime 80-nichikan Sekai Isshuu
Willy Fog accepts a bet from members of the Reform Club that he can make it around the world in 80 days. His plan, however, does not include being stopped by unknown enemies. (Source: ANN)
Katri, Girl of the Meadows
3511
6.88
19840108
Makiba no Shoujo Katri
Jan 8, 1984
49 eps

,

25 min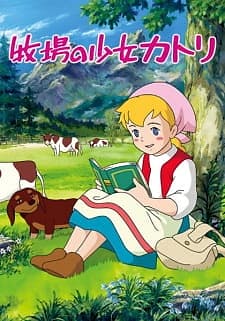 Makiba no Shoujo Katri
This series tells the story of 9 year-old Katri, a girl who lives on a farm in Finland with her grandparents. Katri's mother has been away in Germany for three years. The farm is not doing well, so to help support her family, she goes to work on a neighboring farm. Katri faces many struggles and challenges.
2547
6.58
19840207
Yume Senshi Wingman
Feb 7, 1984
47 eps

,

24 min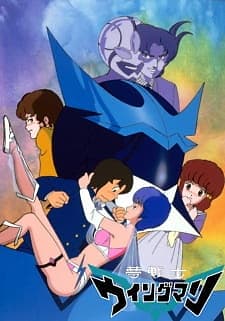 Yume Senshi Wingman
Hirono Kenta is your average geeky junior high school student. His childhood obsession has always been Tokusatsu and anime. In fact, he fancies himself as a "Hero of Justice" and often is seen running around in a makeshift costume of his own design called "Wing Man." Most of his fellow classmates thinks he's just a crazy otaku, but his childhood friend Ogawa Miku thinks he's a noble spirit. One day as Hirono is walking to school, a beautiful and voluptuous girlliterally drops out of the sky and into his life. Hirono, bewildered by the event, none-the-less takes the girl to his home to recuperate (this is his duty as a "Hero of Justice"). He also keeps the "Dream Note" so that he can transpose his favorite "Wing Man" costume designs into it. Later, Hirono is confronted by the girl who reveals herself to be Yume Aoi, Princess of the Dreamscape called Botoreem. Her domain has been conquered by the power mad despot, Rimeru and his armies of monstrous "Seed Men." She barely escaped her domain with the power artifact known as the "Dream Note." The "Dream Note" enables its possessor to create anything they desire by merely drawing or writing information within its pages. Rimeru seeks to steal it to become Master of the Universe. She demands that Hirono give her back the book, but Hirono had already begun drawing into the book (mystically linking himself to it). Hirono soon discovers that his designs and notes on Wing Man become reality and he in turn becomes his own creation. Using these powers and abilities, he and Aoi begin their strange and amazing adventure. Along the way, Hirono inadvertently involves all of his friends, especially Miku in his quest to help Aoi free her people and save her father. Rimeru sends his various minions to Earth's dimension to retrieve the book. One his henchmen is the noble yet devious Kitakura who goes as far as infiltrating Hirono's junior high school masquerading as a teacher. (Source: AniDB)
1514
5.89
19840203
Chou Kousoku Galvion
Feb 3, 1984
22 eps

,

23 min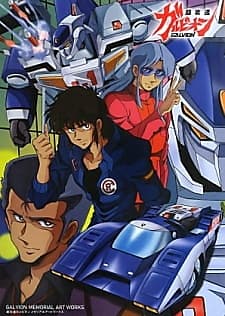 Chou Kousoku Galvion
Super High Speed Galvion features mecha designs by Ohata Koichi (of Gunbuster fame). In the 23rd century billionaire Midoriyama Rei creates a secret organization called Circus to combat a hidden group called Shadow that is taking over the world. When she can't find qualified pilots for Circus' main mecha, the Galvion, she cuts a deal with two convicts, Mu and Maya, to lead the fight against Shadow.
Adventures of Little El Cid
723
6.26
19840206
Little El Cid no Bouken
Feb 6, 1984
26 eps

,

25 min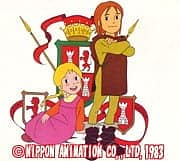 Little El Cid no Bouken
A boy named Rui Diaz De Vivar wants to become a knight. To do so he must travel the king of Castilla.
614
0
19840107
Okawari-Boy Starzan-S
Jan 7, 1984
34 eps

,

25 min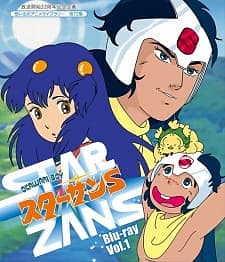 Okawari-Boy Starzan-S
On planet Kirakira live two tribes: Senobi and Robot. Senobi, quiet and peacefully set, settle down in the forest. Robot comes from the desert and starts war to take control of afforested grounds. A young hero coming from Senobi tries to appease the whole situation.
592
5.52
19840100
Hei Mao Jing Zhang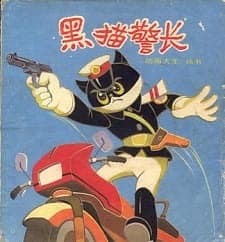 Hei Mao Jing Zhang
The series follows Officer Black Cat's adventures around the forest neighbourhood, apprehending criminals, dealing justice, and solving crimes.
491
0
19840207
Souya Monogatari
Feb 7, 1984
21 eps

,

25 min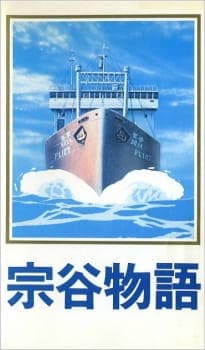 Souya Monogatari
The Souya is a Japanese museum ship that previously served as an icebreaker and patrol boat, and was the first Japanese ship to take part in an Antarctic research expedition. The anime tells the adventures of the ship and its crew. (Source: AniDB)
OVA
2849
5.27
19840221
Lolita Anime
Feb 21, 1984
6 eps

,

31 min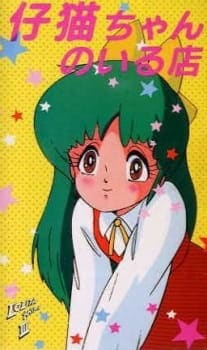 Lolita Anime
The first ever hentai OVA, Lolita Anime was released in early 1984. Some of the episodes featured parodies of other famous anime characters (i.e. Lum). The series' main focus was bondage. (Source: ANN)
Special
606
5.95
19840320
Chiisana Koi no Monogatari: Chichi to Sally Hatsukoi no Shiki
Mar 20, 1984
1 ep

,

70 min
Chiisana Koi no Monogatari: Chichi to Sally Hatsukoi no Shiki
Tiny schoolgirl Chiiko develops a crush on older boy Sally and believes herself to be his girlfriend, although Sally is already involved in a love triangle with a girl called Tonko. (Source: The Anime Encyclopedia)