TV (Continuing)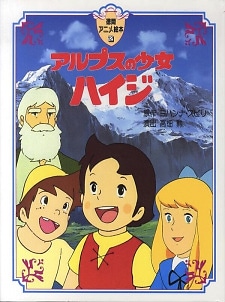 Alps no Shoujo Heidi
After becoming an orphan, Heidi is forced to live with her grandfather Öhi, who lives in the Alps. She learns he's a very bitter man who only accepted by force to take her in. But Heidi's kindness may be able to open his heart. Together with the shepherd Peter and invalid Clara, she has lots of adventures. (Source: adapted from ANN)
TV -
Jan 6, 1974, 19:30 (JST)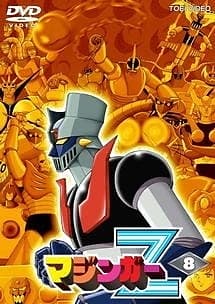 Mazinger Z
The villainous Dr. Hell has amassed an army of mechanical beasts in his secret hideaway, the island of Bardos located in the Aegean Sea. He is capable of controlling mechanized beasts with his cane, and instructs them to unleash devastating attacks. However, Dr. Hell doesn't do all the dirty work by himself; he has his loyal henchman Baron Ashura to carry out his devilish plans. There are also those that will see to it that evil does not prevail. Kouji Kabuto is the young and feisty teenager with a score to settle: his goal is avenging the murder of his grandfather by Dr. Hell. And he might just be able to pull it off, as he is the pilot of Mazinger Z, a mighty giant robot made out of an indestructible metal known as Super-Alloy Z. Mazinger Z boasts several powerful special attacks. By channeling Photonic Energy through its eyes, and unleashing the Koushiryoku Beam, it can cause great destruction. But things get really cool when Mazinger Z launches its Rocket Punch attack. Dr. Hell and his minions might have just found their match!
TV -
Dec 3, 1972, 19:00 (JST)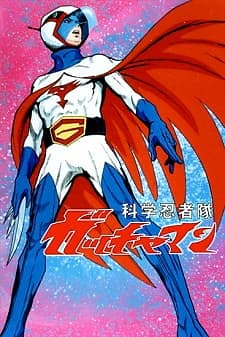 Kagaku Ninja-tai Gatchaman
Due to dangers of decreasing resources and growing pollution, the International Scientific Organization (ISO) is established to improve environmental conditions throughout the world. But an international criminal group, Gallactor, tries to achieve world domination by taking control of the ISO. Gallactor was created by a mysterious being from outer space known as Generalissimo X, who gives orders through its chief commander on Earth, the masked Berg Katse. To fight Gallactor and its robot monsters, the ISO's Dr. Nambu enlists five brave youths into a combat squad called Gatchaman,the Science Commandos. Special scientific powers and dramatic birdlike costumes make the Gatchaman Squad a match for Gallactor, wherever on Earth it may strike. Ken (the Eagle) is the wise leader, assisted by sometimes-foolhardy Joe (the Condor), pretty Jun (the Swan), eager little Jinpei (the Swallow), and strong Ryu (the Horned Owl). Each has individual scientific weapons, but their main power lies in their aircraft, the Phoenix, which can transform itself into a fiery arrow capable of piercing the most massive threats. GATCHAMAN is a series of dynamic action and tension as Ken, Joe, Jun, Jinpei, and Ryu hold themselves in constant readiness to meet each new threat by Gallactor to conquer the world. (Source: Official Site) About Battle of the Planets (U.S.)
TV -
Oct 1, 1972, 18:00 (JST)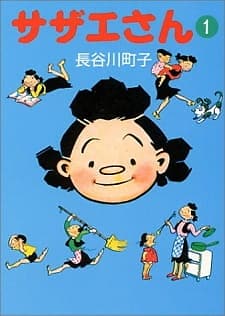 Sazae-san
The main character is a mother named Sazae-san. She lives in a house with her husband, her kids and her parents. The show is the ultimate family program and tends to follow traditional themes. Think of this show as the Japanese equivalent to "The Partridge Family" and you'll get a good feel for this show's atmosphere. Don't expect to see things like violence, swearing, kung-fu action or magical girls. The plots are more like "Today, Sazae-san goes to the new mall and gets lost". Such "boring" plotlines and the simplistic art are often a turn-off to non-Japanese audiences, but most Japanese find the show incredibly good. As a result, it continues to be one of the top ratings grabbers on TV and is one of the few anime that is considered "acceptable" by adults. (Source: AniDB)
TV -
Oct 5, 1969, 18:30 (JST)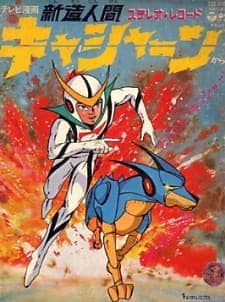 Shinzou Ningen Casshern
The brilliant Dr. Azuma created many robots to aid humankind. However, during a thunderstorm his lab was struck by lightning, corrupting the programming of one of his robots, BK-1, who renames himself Braiking Boss and declares that instead of serving mankind, mankind will now serve him! He brings other robots together into an overwhelming army bent on enslaving the human race. Tetsuya, Dr. Azuma's son, asks his father to turn him into an indestructible android so that he will have the power to destroy the threat his father inadvertently created. Shortly thereafter, Braiking Boss captures Dr. Azuma and his wife. Tetsuya, now renamed Casshern, sets out to turn the tide of the war and rescue his parents, with the help of his girlfriend, Luna, and robot dog, Friender.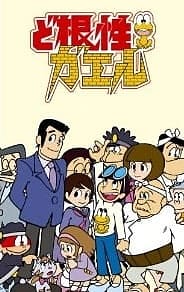 Dokonjou Gaeru
When Hiroshi was fighting against his rival Gorillaimo, he stumbled over a stone and fell on to a frog. To be surprised, the frog was still alive and it named itself Pyonkichi. (Source: AniDB)
TV -
Oct 7, 1972, 19:00 (JST)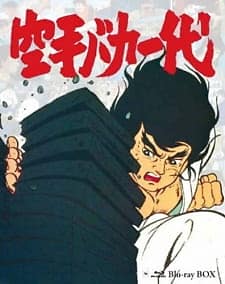 Karate Baka Ichidai
Failed kamikaze pilot Ken Asuka becomes a rough, tough hooligan who settles all of his problems with karate, until he learns about the legendary swordsman Musashi Miyamoto in the novels of Eiji Yoshikawa. Resolving to live his life like Musashi, he begins to take karate more seriously. Based on a manga by Ikki Kajiwara and Jiro Tsunoda, itself inspired by the real life of Yasunobu Oyama, the founder of the "hard-knock" Kyokushin Karate school. (Source: The Anime Encyclopedia)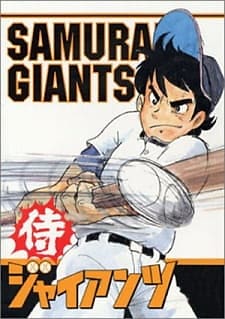 Samurai Giants
Ban Banjou is an insolent wild boy who was raised on the rough sea in Tosa, southern Japan. He joined the Tokyo Yomiuri Giants in Japanese pro baseball league such a baseball pitcher noted for the blazing fastball and the worst control. He fights hard battles against his rival batters, developing his incredible pitching magics.
Zero Tester
A series of space accidents turn out to be the work of the Armanoid aliens, who plan to conquer Earth. Professor Tachibana gathers a team around him at the Future Science Invention Center and prepares five state-of-the-art vehicles for Shin, Go, Lisa, and Captain Kenmotsu. Three of the Tester vehicles combine to make the giant Zero Tester robot, which successfully sees off the Armanoid invasion in 38 episodes. The rest of the series, retitled ZT: Save the Earth! (Chikyu wo Mamotte!), was aimed at a younger age group and featured an attack by the new Gallos aliens.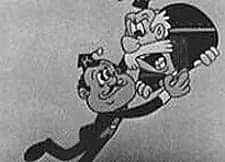 Sekai Monoshiri Ryoko
An educational documentary series that depicts a variety of real life places around the world in short 5 minute segments. The series aired Monday through Saturday. (Source: AniDB)