---
---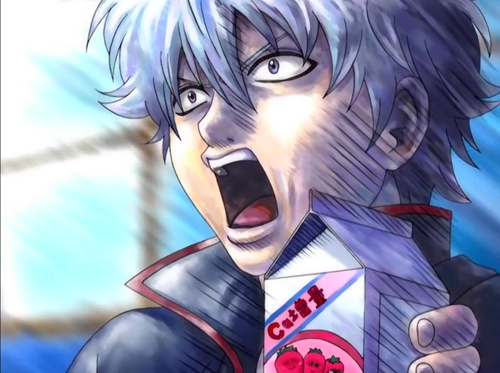 The world of feudal Japan – samurai, yakuza… alien overlords?! With our protagonist just trying to make a few bucks in this brave new world, Gintama offers a refreshingly silly take on the samurai genre. This funny anime is beloved in Japan, as well as all over the world, for it variety hilarious and ridiculous moments.
---
---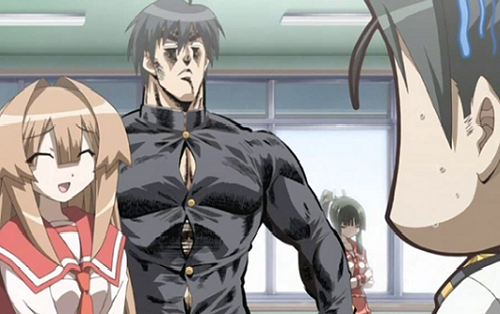 What could be weirder than being rescued from drowning by a mermaid? How about finding out that she is the daughter of a powerful yakuza mermaid, and that you will have to marry her and keep her secret in order to save your skin! Life threatening situations make for funny moments. Is is wrong to laugh at little Seto during his awkward (and hilarious) meet-the-family moments?
---
---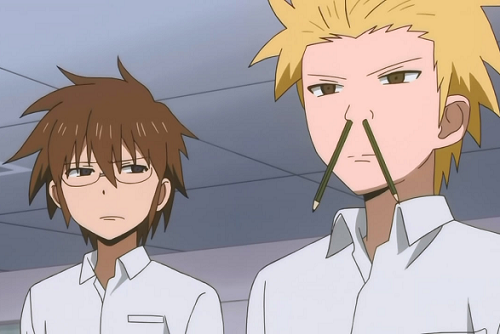 What did you expect? Romance? Sports drama? Maybe a harem or two? Danshi Koukousei no Nichijou offers none of these. Just a group of friends bumbling their way through adolescence. This self-aware comedy will have you laughing so hard you cry!
---
---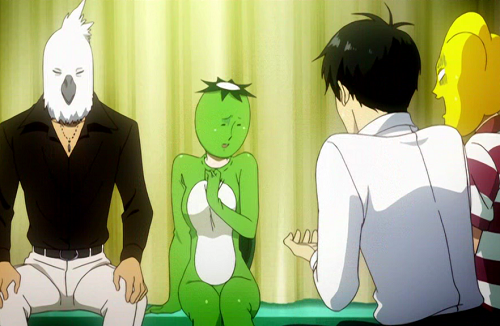 When Kou's life is saved by a homeless girl named Nino, he agrees to repay her by becoming her boyfriend! Kou begins his new life under the Arakawa Bridge, cast suddenly into the community of eccentrics, weirdos and loonies that call it home. Heartwarming and funny, Arakawa Under the Bridge is sure to leave you laughing hard!
---
---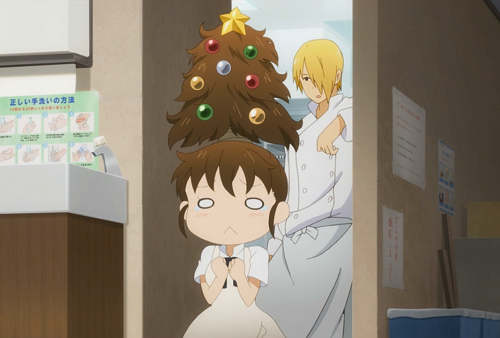 Sota's get himself in over his head after his classmate Popura asks him to help out at her family's restaurant. Sota finds himself involved in all sorts of workplace mishaps, from the mildly annoying to the comically violent. The funny and hilarious antics of the cute female cast will definitely make you laugh.
---
---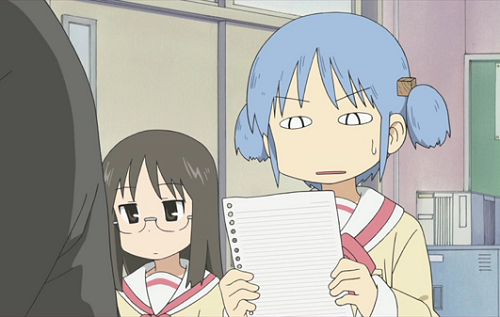 Nichijou is just a simple story about everyday life in a quiet town…with a robot…and a talking cat…and a school principal who is also a wrestler… Okay, it's nothing like everyday life. But that's where the show's charm comes from. Although the storyline makes the series an incredibly funny anime, it wouldn't be the same without its legendary opening song, which has won a well-earned place in our top 25 anime openings article.
---
---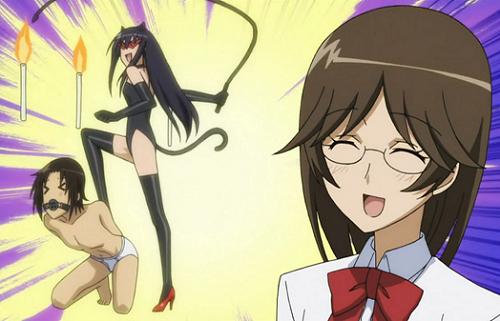 Tsuda is among one of the first males to attend a previously all-female school, and as a result, is summarily appointed to the student council on his first day. Of course, myriad hijinks ensue, usually leaning toward the "lewd and crude" variety of humor that make up a great funny anime full of laughs.
---
---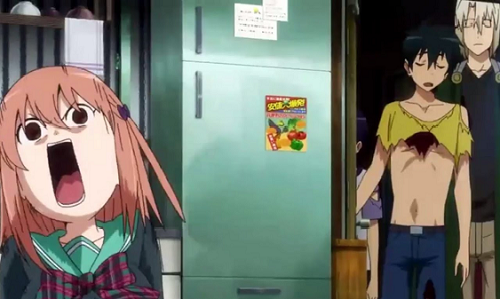 His dreams of world conquest shattered, the devil himself is banished to modern-day Tokyo, where he must do the only thing a disgraced demon lord can to survive – get a job at a fast food restaurant! The hilarious plot of this funny anime are amplified by the diverse cast of silly characters. The devil himself would probably laugh himself to death after watching a few of the best episodes.
---
---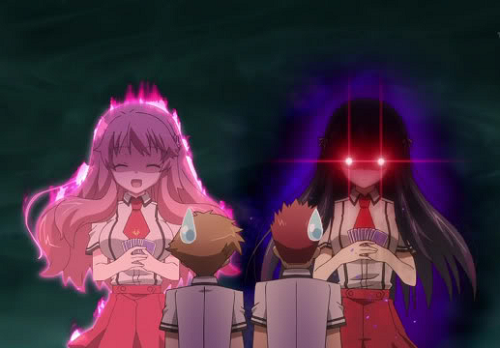 Fumizuki Academy is no ordinary school – students are divided into a rigid caste system based on test results. Under the leadership of Akihisa, Class F attempt to rally and seize the best facilities for themselves. The silly methods they take to accomplish their goal make this one of the funniest anime ever and will have you laughing yourself silly!
---
---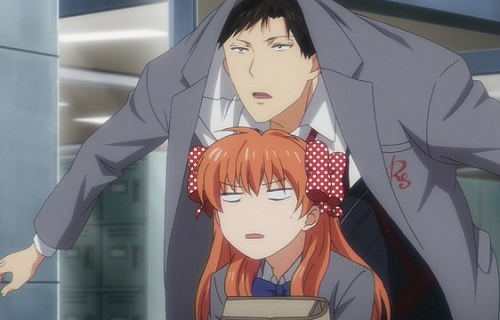 So what do you do when you discover that the classmate on whom you have a serious crush is secretly a renowned shojo manga artist? Become his assistant in order to get closer to him, obviously. Here's a sampling of just a few of the funny moments in this show!
---
---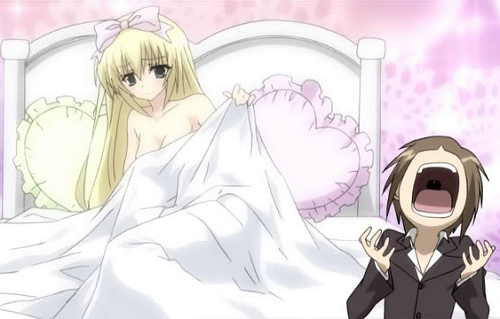 Seitokai no Ichizon flips the harem genre on its head, putting the male lead in a room full of cute girls where they… talk about whatever. The series has a meta-fictional edge and is filled with anime and manga parodies, presented in a "wink wink" manner, which are titillating as well as funny!
---
---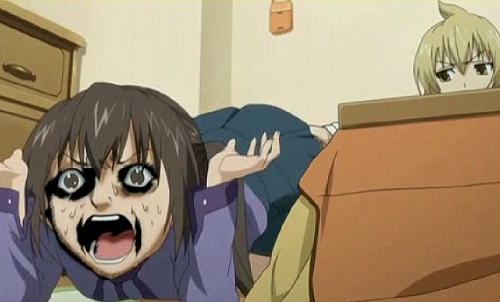 This slice-of-life funny anime follows three sisters just trying to do the best they can, but by coincidence, just so happen to come across a family of three brothers with the same last name. You can probably guess what happens next.
---
---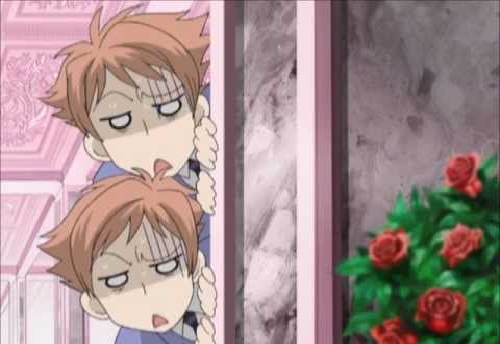 The prettiest boys at Ouran High School come together to serve as the host club – so what does that mean? Pretty boy antics ensue, of course. But don't be fooled by the reverse-harem genre: both boys and girls will find this funny anime entertaining to watch. It is sure to provide quite a few laughs to brighten anyone's day!
---
---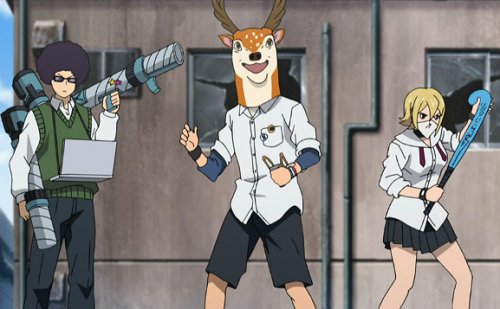 If you've got a problem, the SKET Brigade is here to help! If not, well then they're probably just goofing around in the clubhouse, for your entertainment, of course. Prepare for one of the silliest and most hilarious anime ever!
---
---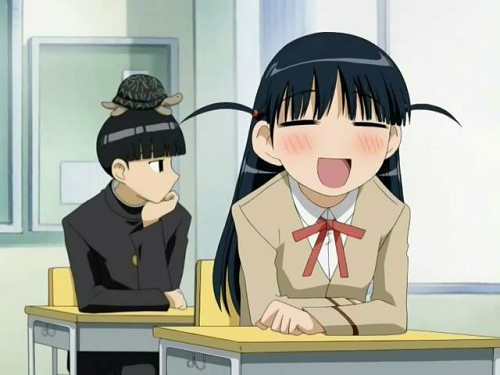 Love triangles are a classic formula for comedy, and School Rumble manages to capitalize on the equation. With plenty of awkward bumbling and soap opera plot twists thrown in, this funny anime knows just how to make you laugh!
---
---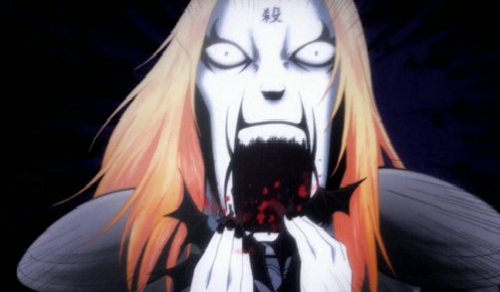 Although Soichi dreams of becoming a pop star, he finds himself as the guitarist of the black metal band Detroit Metal City! Well hey, at least metal pays the bills. What's funnier than a guy selling out for money?
---
---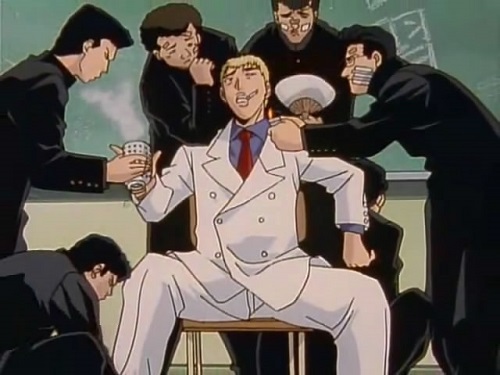 Former delinquent Eikichi comes up with a new strategy to score chicks – become a high school teacher. Creepy? Yes. Successful? Not really. Hilarious? Absolutely. This classic comedy stands the test of time as one of the best funny anime ever.
---
---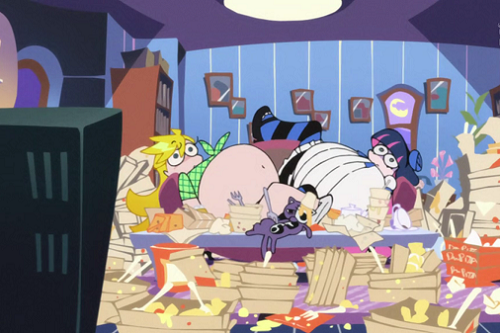 After two foul-mouthed angels are kicked out of heaven, they have to earn their wings back with good deeds. That's not to say that they won't commit a whole slew of bad deeds in the process. Inspired by Western cartoons, this decidedly not-safe-for-work comedy will gross you out and make you laugh at the same time with innuendos and poop jokes - the perfect combination for hilarious fun!
---
---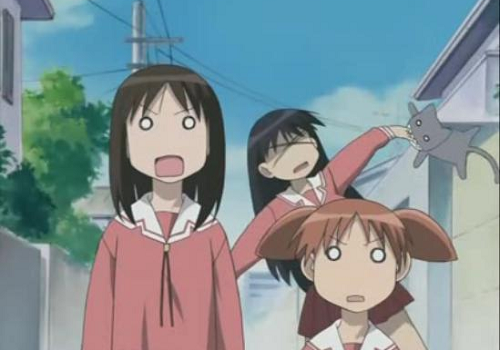 This show practically pioneered the anime "show about nothing" formula, but hey, with a great blend of surreal, funny comedy and a cast of painfully cute characters, they are still one of the best. Also funny is the manga author's other popular work, Yotsuba&!, which is sure to make you laugh.
---
---

When the straight-laced Takashi enrolls at Cromartie, the toughest high school in town, things are gonna get weird... in a funny way of course. Like hanging out with Freddy Mercury, a robot and a gorilla-like weirdo.