The following pertains to Magi: The Labyrinth of Magic and doesn't include any content from future sources.
---
Rukh and Magicians
---
Rukh, essences of energy with a bird-like appearance, control all things that occur in the world of Magi: The Labyrinth of Magic―from the weather to natural disasters to fate itself! By inhabiting a body, they give life to humans and animals; they also serves as vessels for souls to return to upon death. Everyone is tied to the Rukh, as it controls their destiny and leads them through life.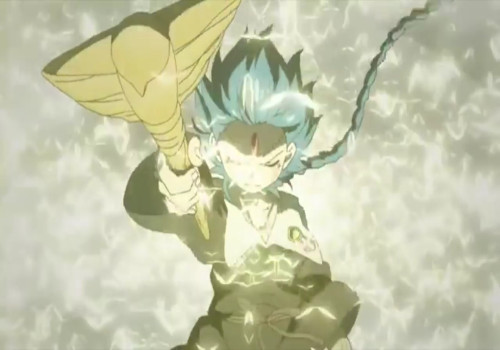 Rukh is everywhere and yet only a select few can gaze upon its magnificence and understand how it interacts with the world, thanks to the Rukh that dwells within them. These people are called Magicians, and according to Yamraiha—one of Sinbad's generals and an incredibly powerful magician—there are three classes of magicians in all.
---
Observers of Rukh
---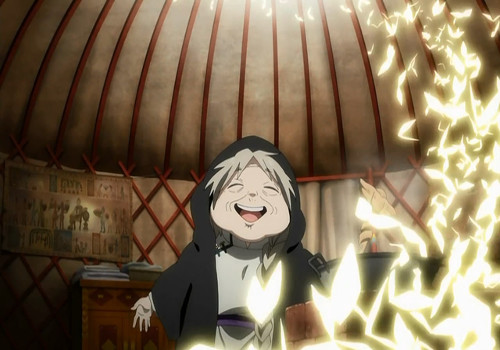 The first kind of magicians are those that fall under the shaman, witch doctor, or fortune teller roles. These people can see the Rukh and how they interact with the world, allowing them to gain an intimate understanding of how events will play out. However, they are limited to only observing how the Rukh congregate and mingle.
Granny Baba (picture above) of the Kouga Clan falls in this category and is the first character in Magi: The Labyrinth of Magic to explain what Rukh is.
---
Communicators of Rukh
---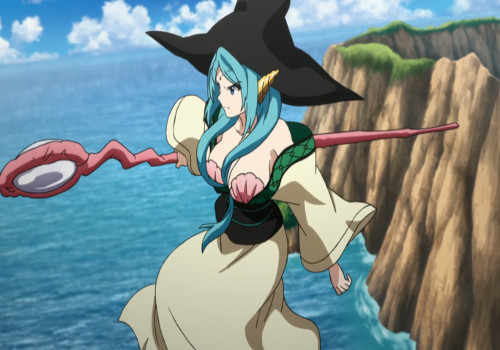 Sorcerers are the second kind of magicians. They are able to form a defensive shell around themselves called a Borg and give orders to the Rukh, communicating with them using magic formulas. The energy they use to do so, Magoi, is produced from the Rukh that inhabit their bodies and is expended in order to cause natural phenomena to come to pass in the physical world—in other words, they perform magic.
Yamraiha (picture above) is an exemplary example from the series.
---
Those Loved by the Rukh
---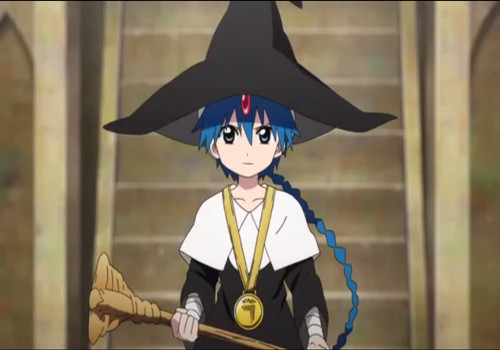 The last are the Magi, who can draw upon magoi from Rukh outside their bodies and thus have a limitless wellspring of power to use magic from. They are the shapers of the world, capable of summoning dungeons and living for centuries on end. Judar and Yunan are two normal Magi who appear in the first season of Magi: The Labyrinth of Magic.
Of the four in existence, Aladdin (picture above) is a special case. He is the only one who possesses Solomon's Wisdom—an ability that allows him to see, hear, and summon the Rukh. Because the world is governed by the Rukh, Aladdin is essentially omniscient, able of mastering anything as long as that information exists when Solomon's Wisdom is active.