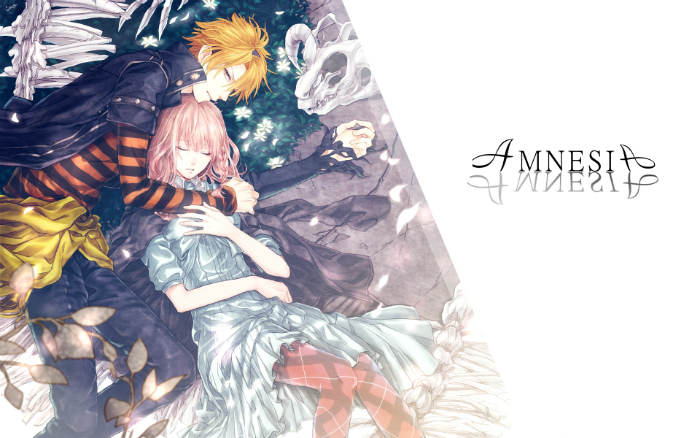 ---
Outline
---
After crashing into a spirit called Orion, you lose all of your memories (and some of your personality), and have to retrieve them all again with Orion's guidance, while at all times relying heavily on the trust, or deceit, of strangers. Each episode is a new part of the story line where you must decide your actions based on your intuition about the male characters that you are presented with.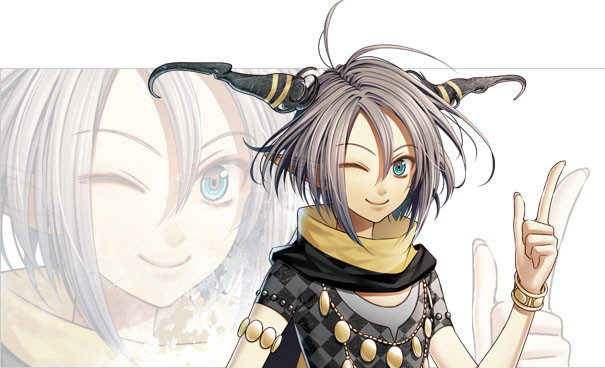 This game was adapted into an anime also named Amnesia, which was broadcast in 2013. However, unlike many cases, the game has actually received much higher praise than the anime for its apparent realistic portrayal of how your life could turn out if you made the wrong choices. And this game certainly has an abundance of them, because the wrong choice could in some cases even result in... death. But perhaps more impressive than the story is the visual beauty of the game and the artistic detail given to each character.
---
Gameplay
---
After an introduction of your current situation by Orion, you begin your journey of retrieving your memories by conversing with a number of very handsome male characters, all of whom claim to be the true source of your past. As you decide which responses are the best ones in your particular situation, the game unravels to either bring you to a happy ending, or one which will likewise reflect poor choices and negative consequences. And although Orion will be there to guide you emotionally, you will need to decide whether he really is as knowledgeable as he claims to be, or whether you should rely on your intuition to get you out of this mess.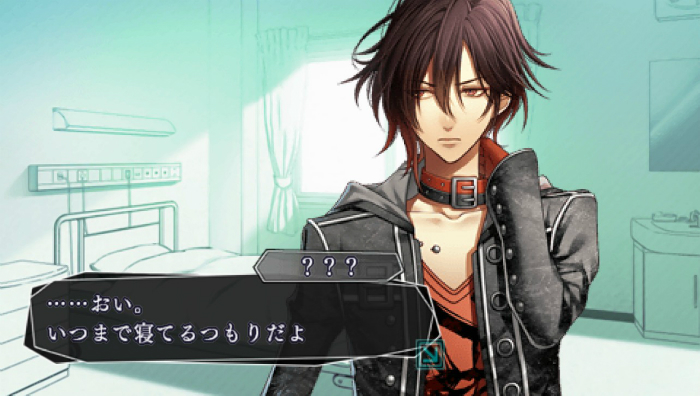 In order to retrieve your memories you will need to ask for help from people who live in the real world, and Orion warns you that some of them will will try to make foul play of your current situation, a great life lesson that will come in handy. The game design is stunning, as are the characters, and the melodious soundtrack really helps set the scene. Each response choice leads you to a different ending, and some choices are riskier than others.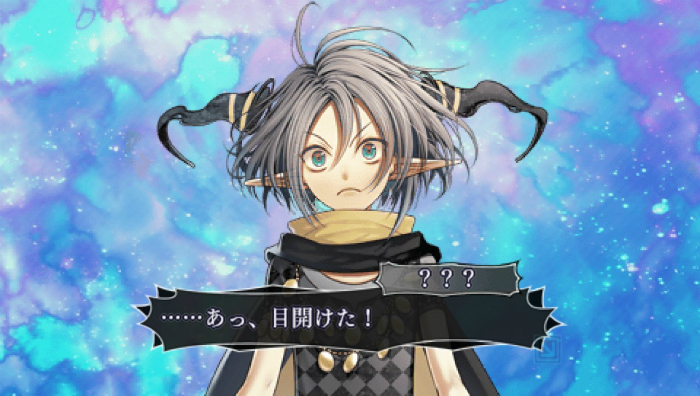 ---
Availability
---
The game is available for Android, iOS and PSP. You can play the prologue for free to get a feel for the game and the characters, but if you do decide to continue, you will be required to pay about $3 for each episode, or you can purchase the entire PSP version online.