---
Monkey D. Luffy is an Extremely Lucky Guy
---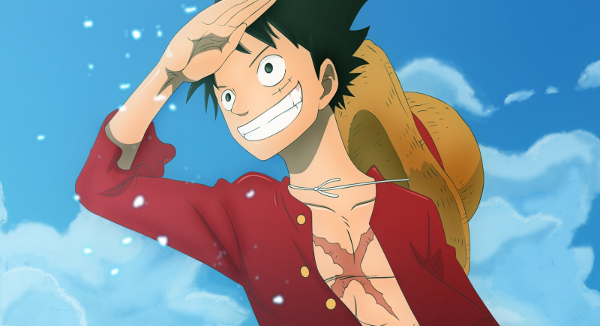 His good fortune, has resulted in him enjoying the leading role in the hit anime and manga series - One Piece. A series which enjoys a very well-defined and unique identity. Eiichiro Oda, the writer and illustrator of the manga, figuratively kicked the doors wide open in terms of exclusive character design and expressiveness.
There's no denying that Monkey D. Luffy, his cohorts the Straw Hat Pirates, and adversaries, all have a strong sense of being, exuding a remarkable presence. The spindly physique of the protagonist is a sight to behold, but it makes sense considering the rubber-like capabilities of his body, the result of consuming the Gum-Gum Fruit. This bizarre aesthetic is also applied to other characters of the One Piece universe, culminating in a quirky, recognizable look, especially in its logo.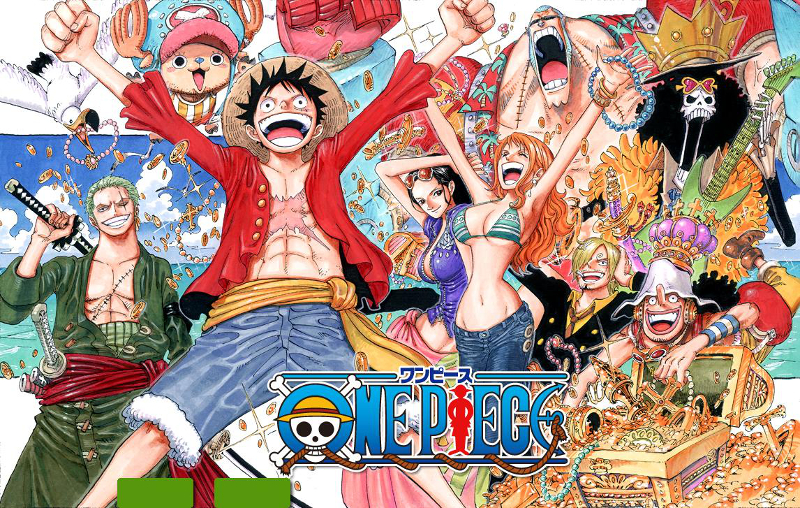 ---
The Power of Design
---
Eloquent design decisions are part of the reason why One Piece is so incredibly successful. But skillful conception was not simply limited to the character designs and smart panel layouts of the original manga. The design of the 'One Piece' logo is a matter that should be of more prominence. Primarily, because it is a logo that captures the very essence of Monkey D. Luffy and his capers.

Quite possibly, this may very well be the most straightforward logo in existence. With a single glance at the logo, one can quickly determine the core elements of the One Piece series. The skull and bones adorning the straw hat, Luffy's lean form, the ship anchor - all cleverly placed, substituting the letters 'O', 'I' and 'E' of the logo, respectively. Thus, giving an authentic reflection of One Piece's pirate adventure theme and our lanky main protagonist. Furthermore, the logo is designed in a manner that is both youthful and colorful, there is no mistaking who this series is intended for.
---
An Adventure Begins
---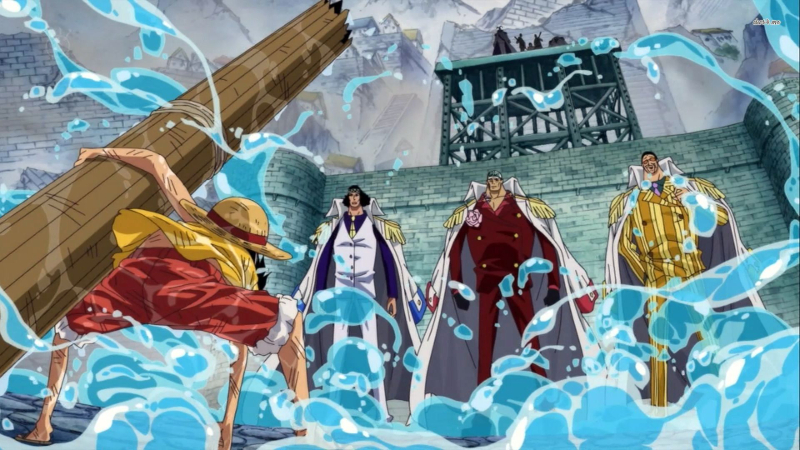 Thoughts can truly run wild, the second one lays eyes on this stylized logo. One can't help but conjure up images of seafaring pirates and crazy adventures. The perfect fable for those that are young, and young at heart. Naturally, things only get better as one reads the manga or views the anime, but it truly does begin with the logo.
Symbols and logos can often act as an effective conduit to transfer ideas, intentions and objectives. Marketers, advertisers, and corporations understand the true power of a well-conceived logo, it's their bread and butter. Surely, there are marketers out there who are in awe of the 'One Piece' logo and the brand in its totality.