Keep in mind the following information pertains to the first season of Freezing only and doesn't take into account the advance content of the source material, spin-offs, or sequel.


---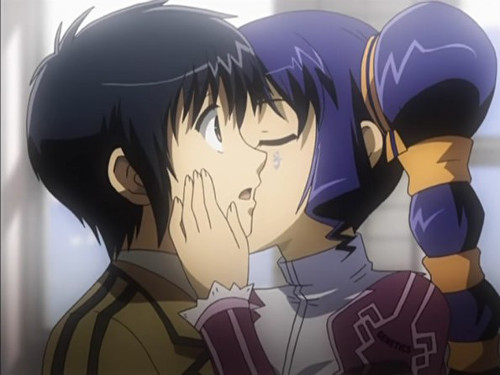 The Novas and Stigmatas have changed the world of Freezing beyond simply giving humanity an enemy to fight and the power to do so. Some children are naturally-born with Stigmata (special bodily tissues that bestow supernatural effects). Rana Linchen is one of them and has an almost religious and esoteric view of both her powers and the meaning behind them, believing that the purpose of her journey to West Genetics is to find her man of destiny.
Upon arrival, she reacts to the main male lead in Freezing, Kazuya Aoi. Like her, he was born with a unique trait—a Stigmatic Body that allows him to use a Freezing Field without being baptized by another Pandora. Due to the fact that her Stigmata quivers in his presence, she believes he is the one person in Freezing for her. Her kiss with him significantly affects the preceding plot. Here's why.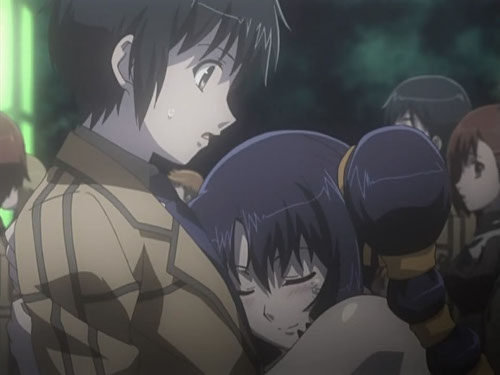 ---
It Presents Clear Competition
---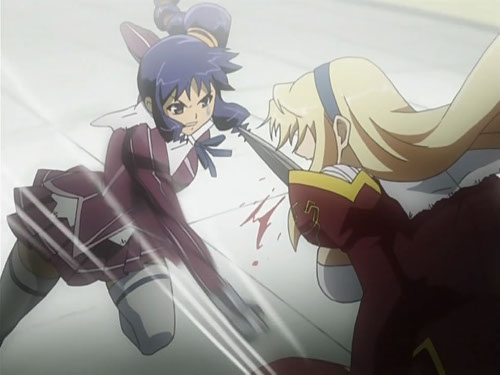 Her kissing him shows the extent she's fallen for him because of her beliefs. Despite knowing how strong Satellizer el Bridget, her chief rival for his affection, is after their fight and how close they appear to be, the kiss demonstrates that she won't give up. Should he ever want to be partnered with her, she would have no hesitation in treating him as a lover.


---
It Develops Satellizer's Character Further
---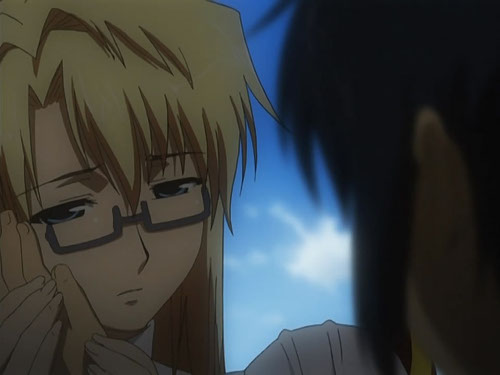 Satellizer already acknowledged that Kazuya could serve as her Limiter because he is the only man who she doesn't recoil from touching and can use a Freezing Field on his own, but she wouldn't make it official. To others, it meant she was simply using him and that was a disservice to him. Rana makes that clear before they fight.
This is because, in contrast to Rana's open affection and clear intentions, Satellizer is reluctant and tends to push others away due to her trauma. The moment it's clear Rana will be long-term competition is the moment that Satellizer starts putting in more effort to retain Kazuya out of fear of losing him and stepping out of her comfort zone, which also gradually improves her interactions with others as her 'Untouchable Queen' persona slowly disappears.


---
It Reinforces Kazuya's Devotion
---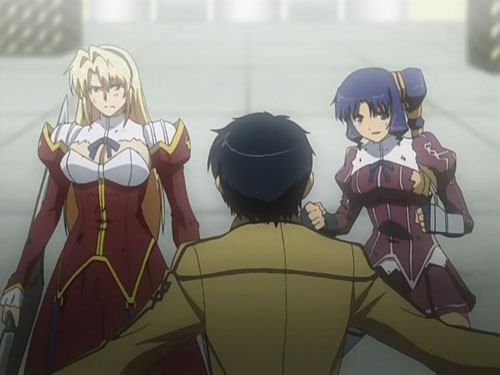 The last significance is that it showcases both Kazuya's devotion to Satellizer and his nature as a good person. Rana's openness about her intentions leads his friends to believe that she would be better-suited to him than Satellizer. But he never once takes advantage of this fact to manipulate either of the girls, remaining a partner to Satellizer and a good friend to Rana throughout the entire series.